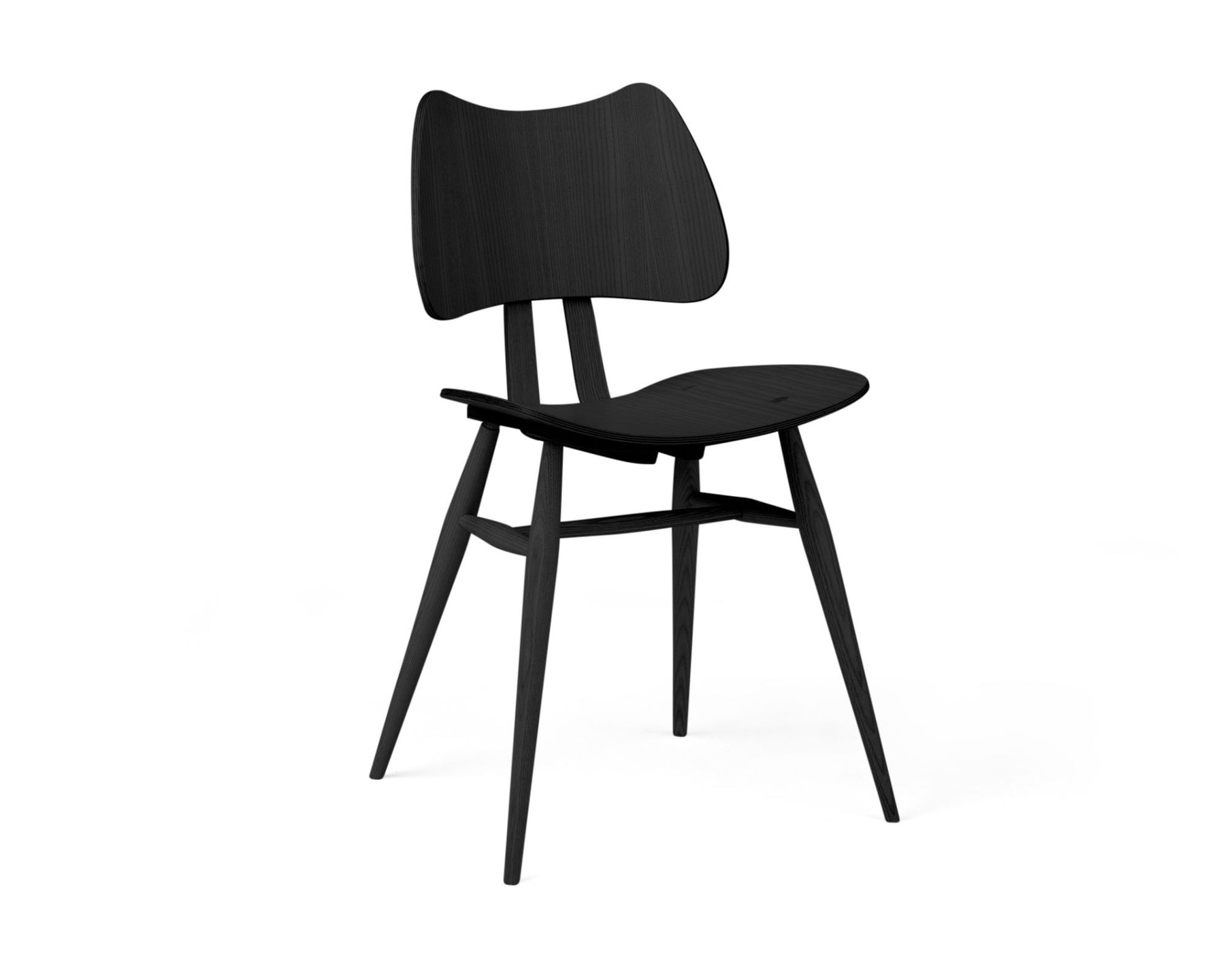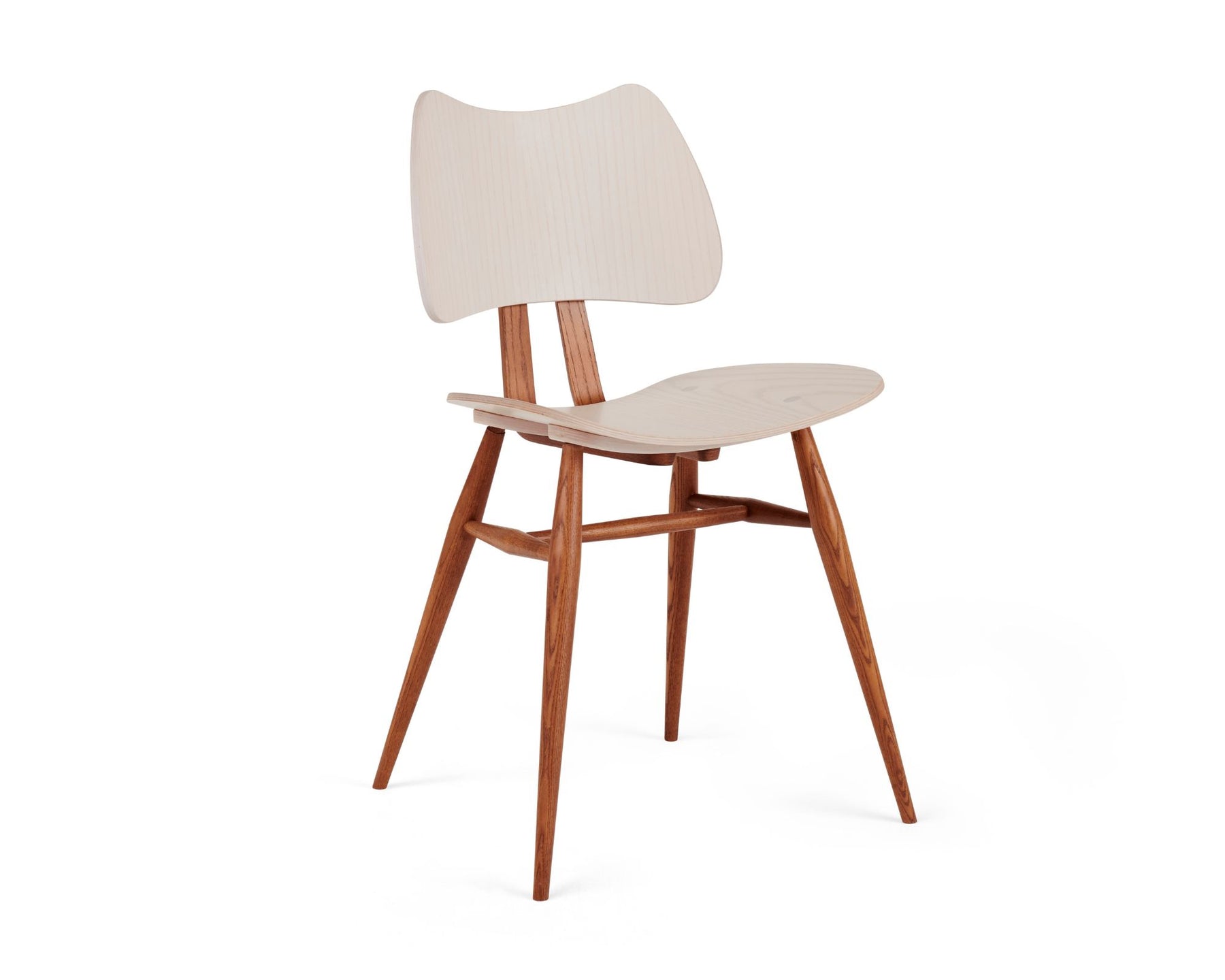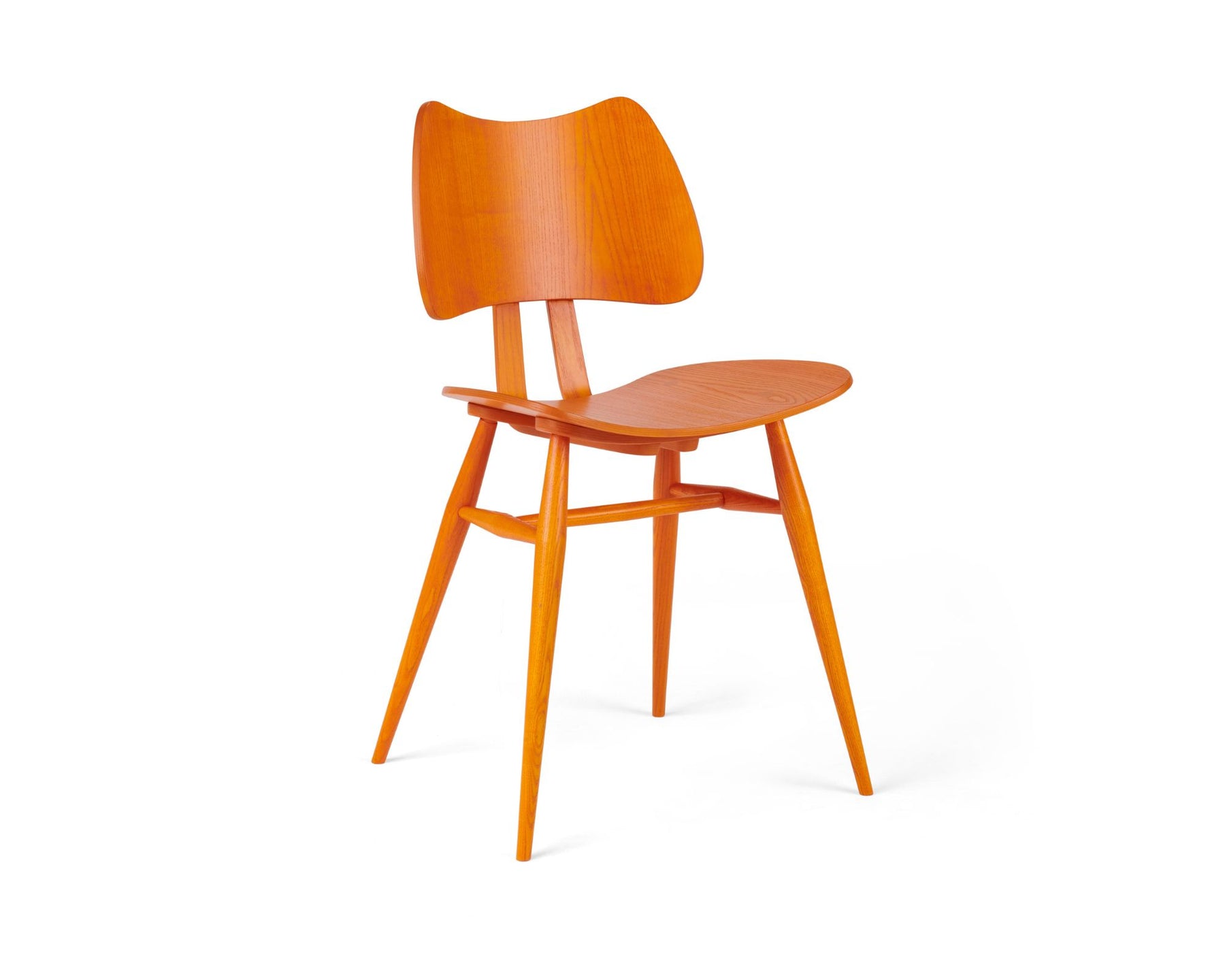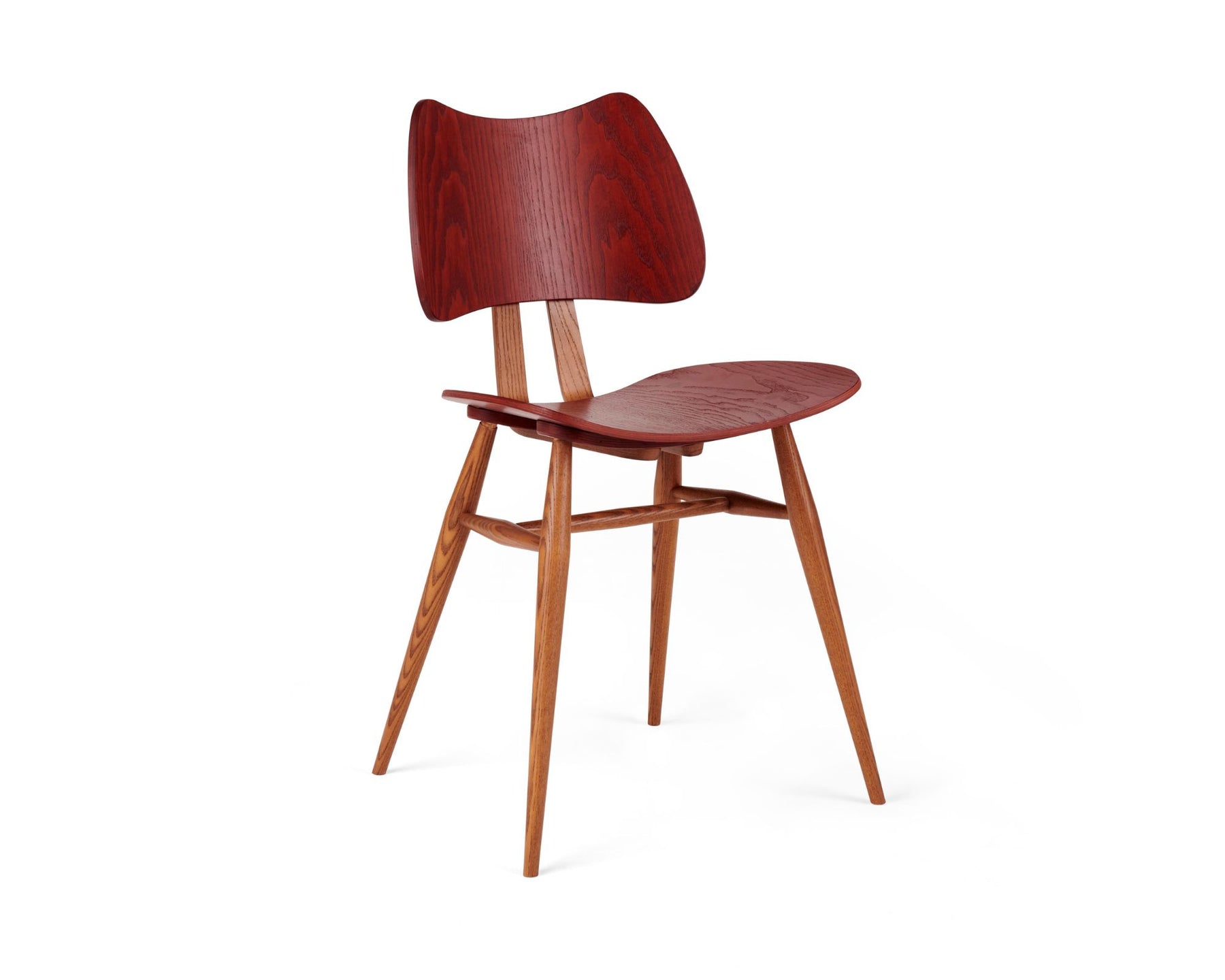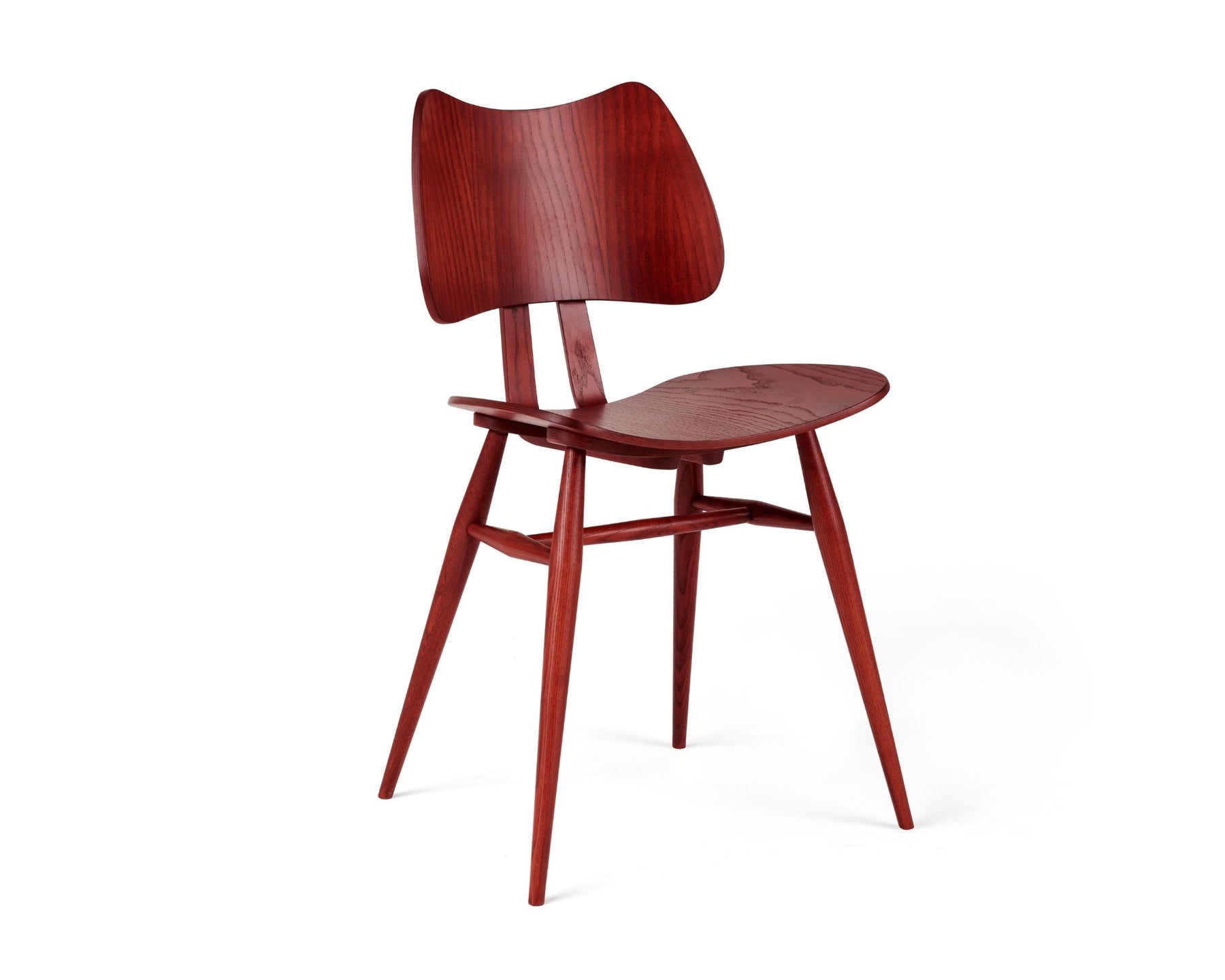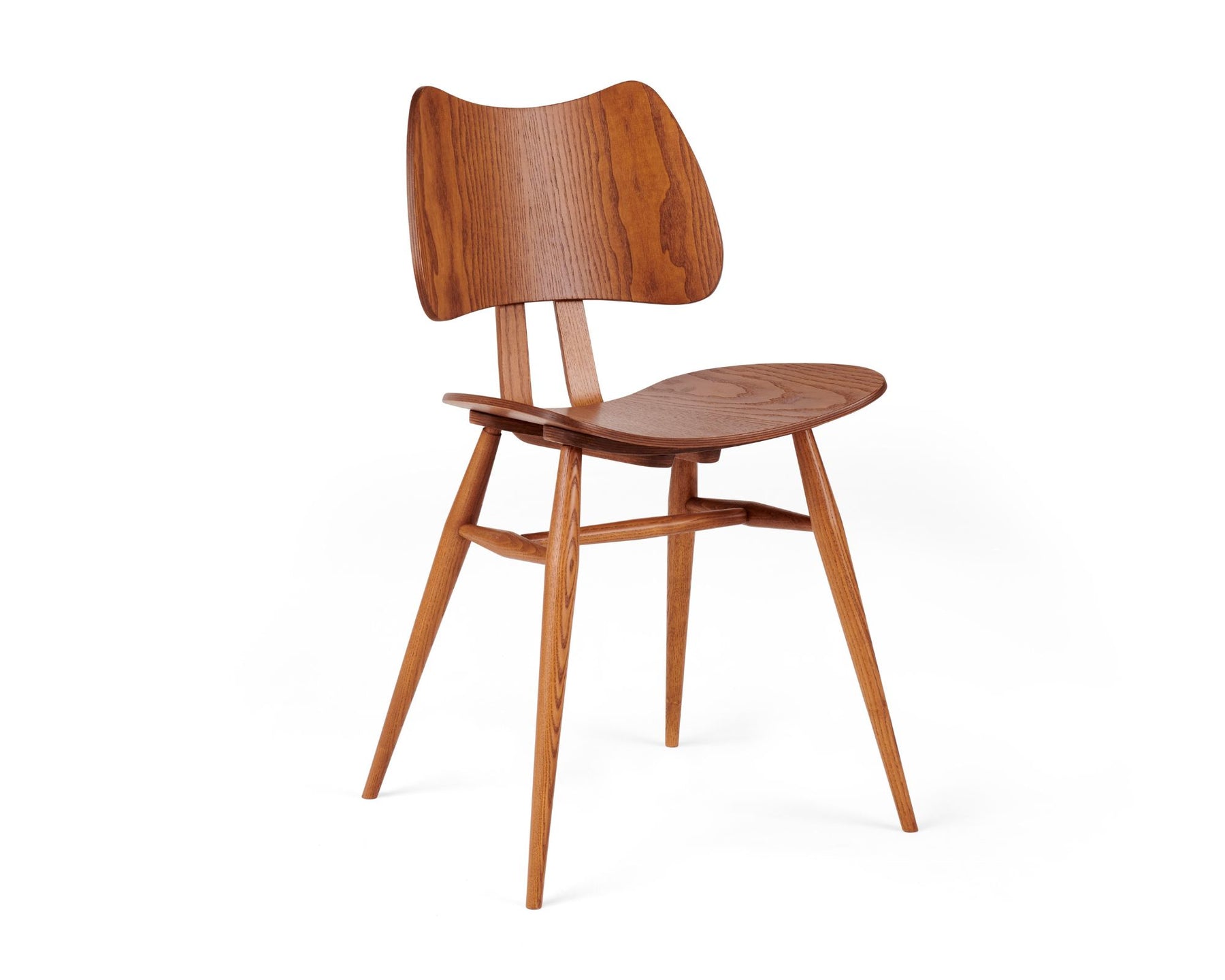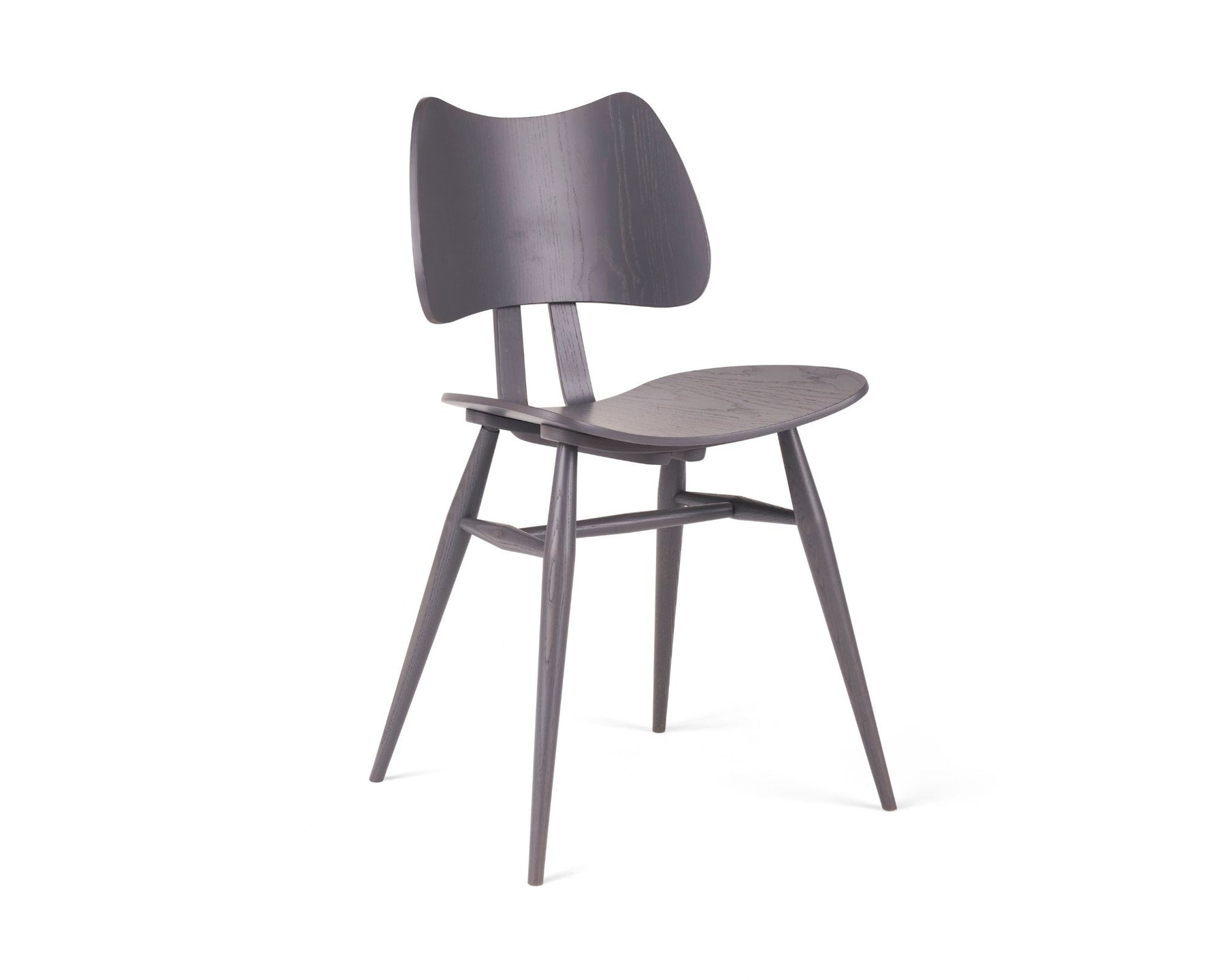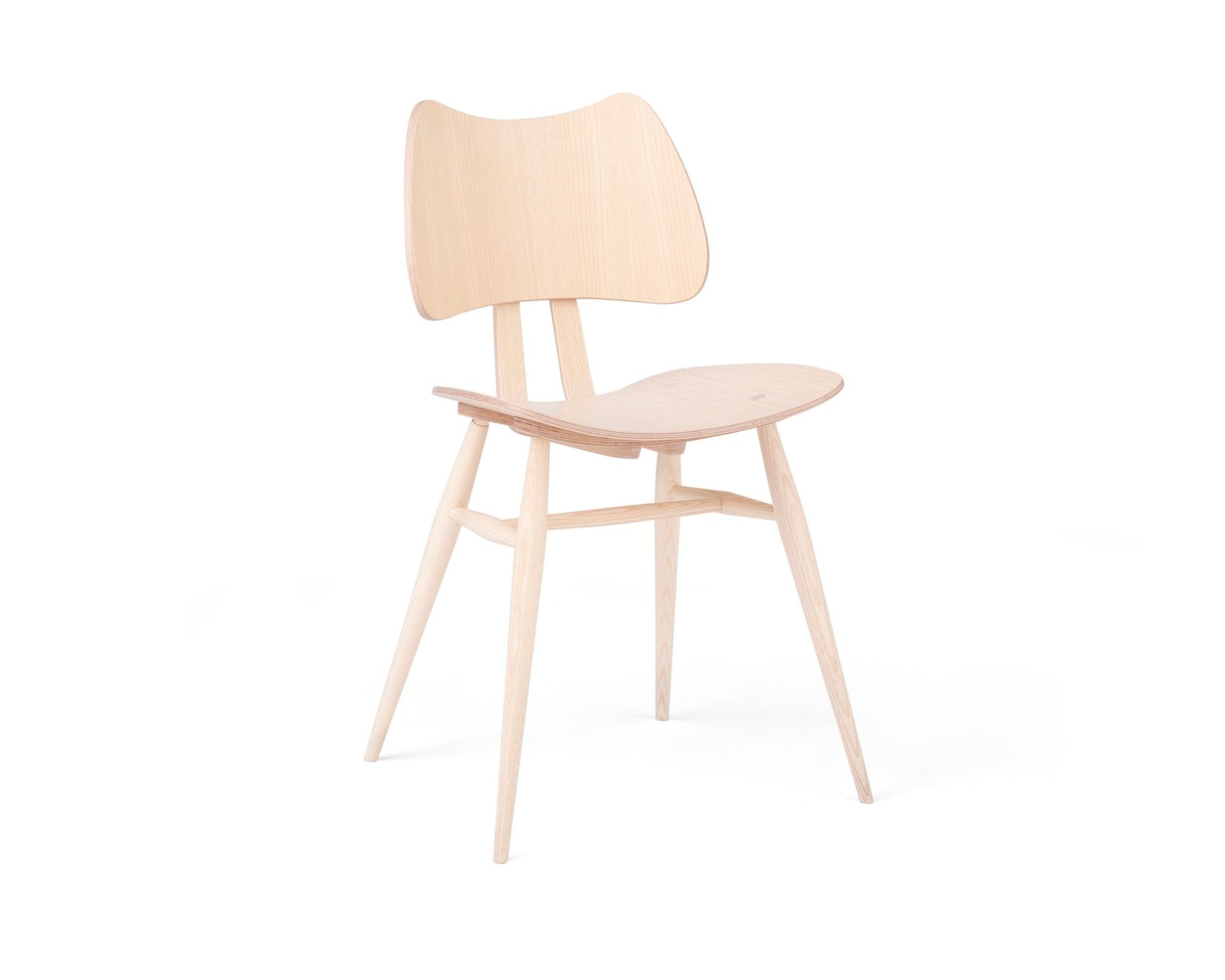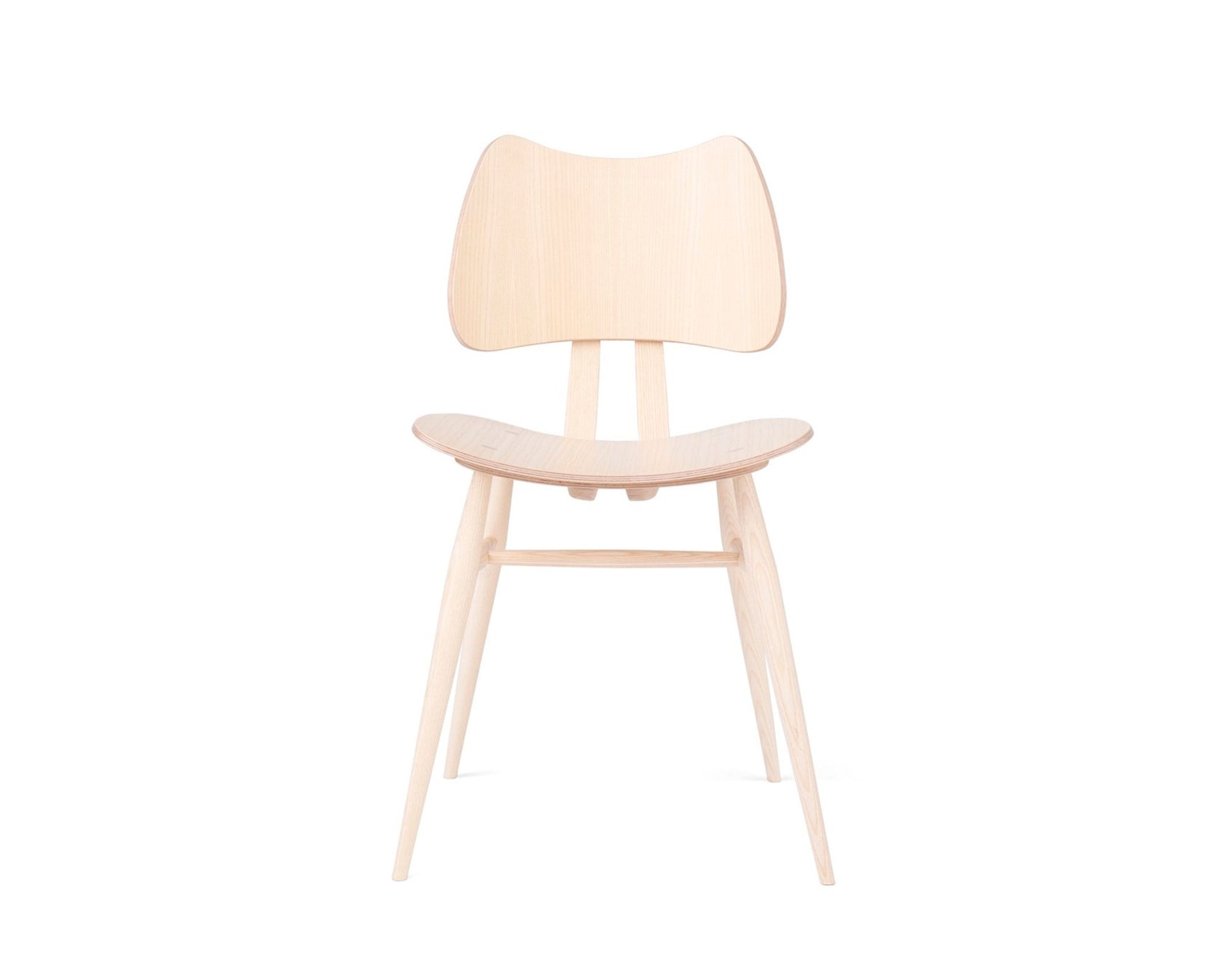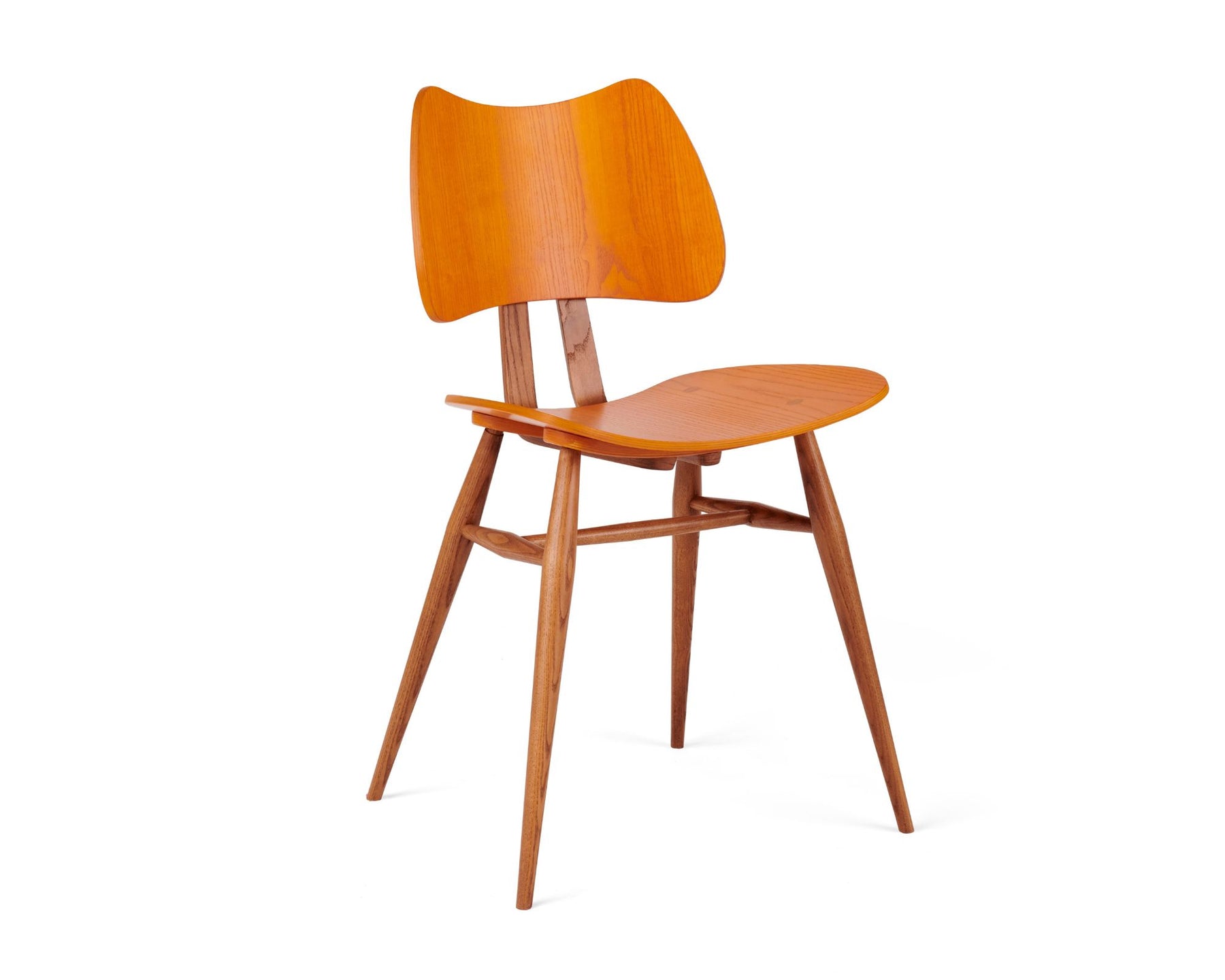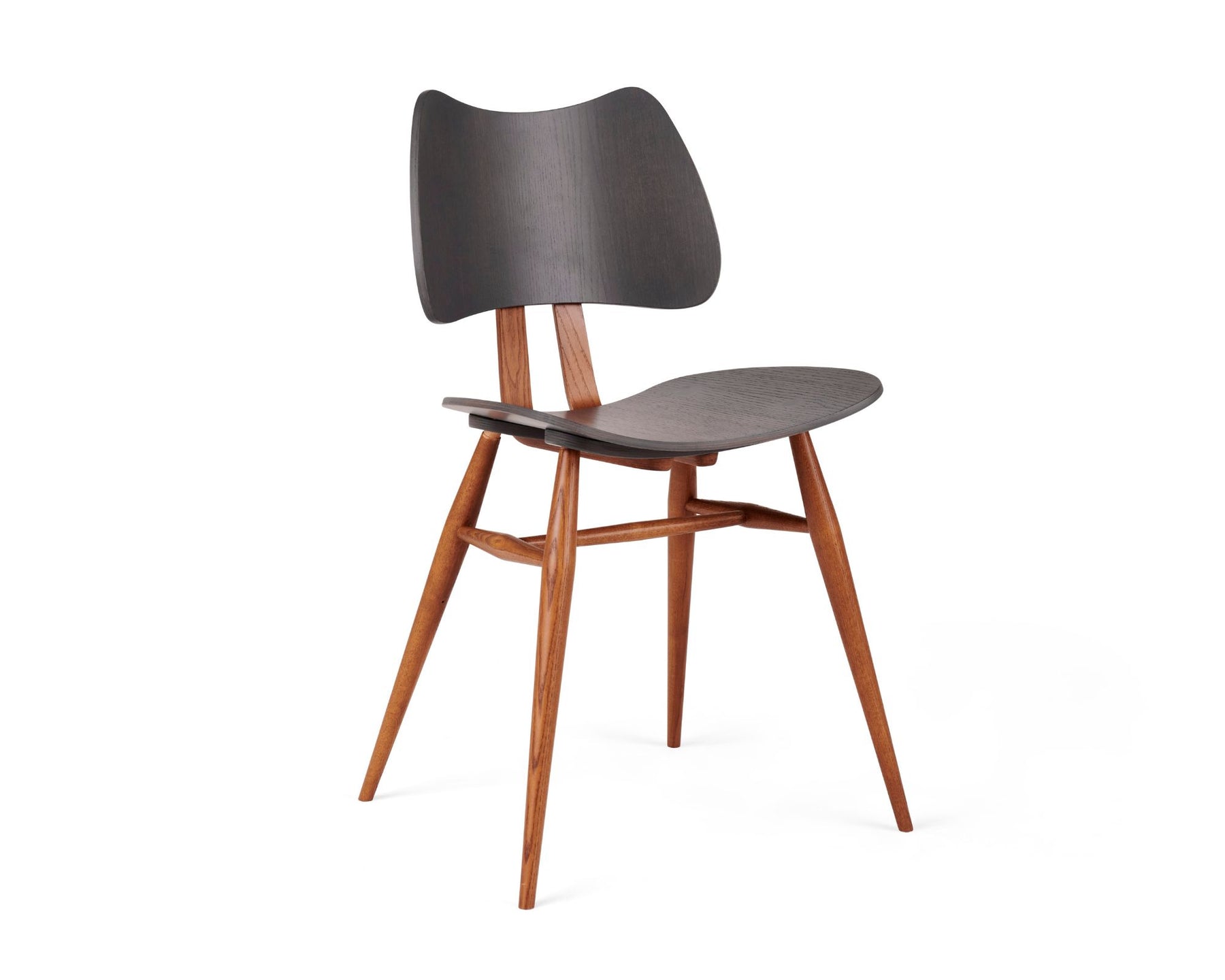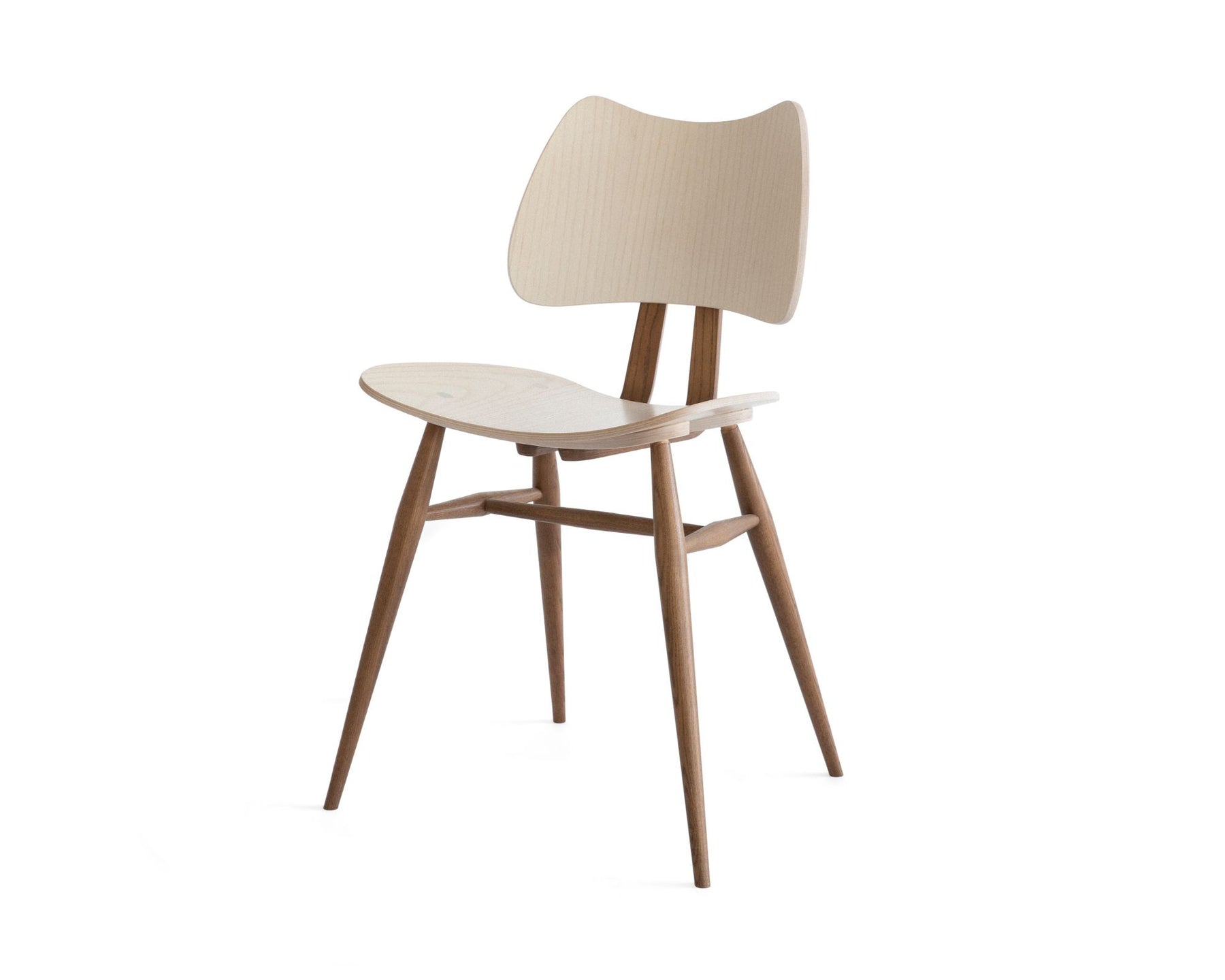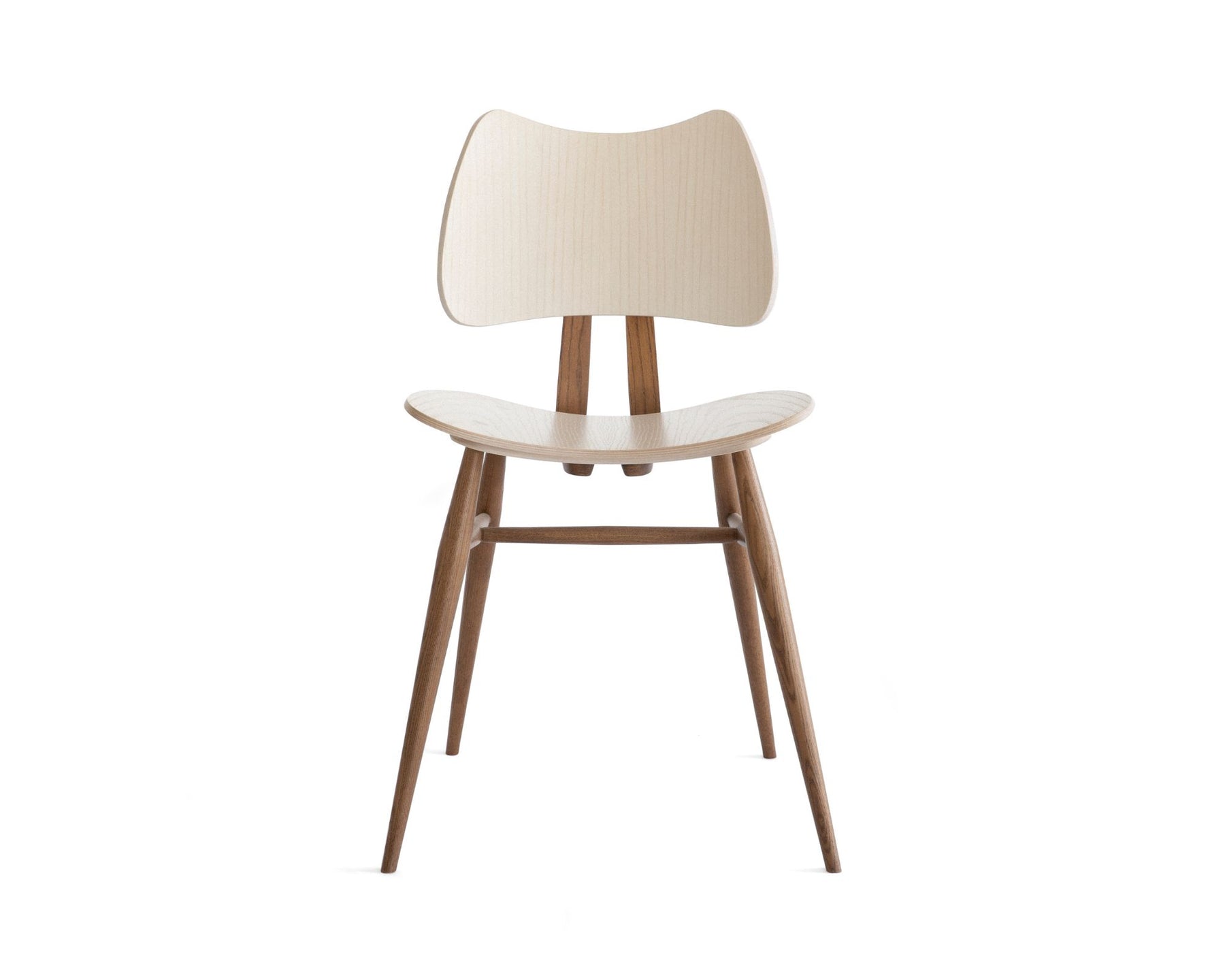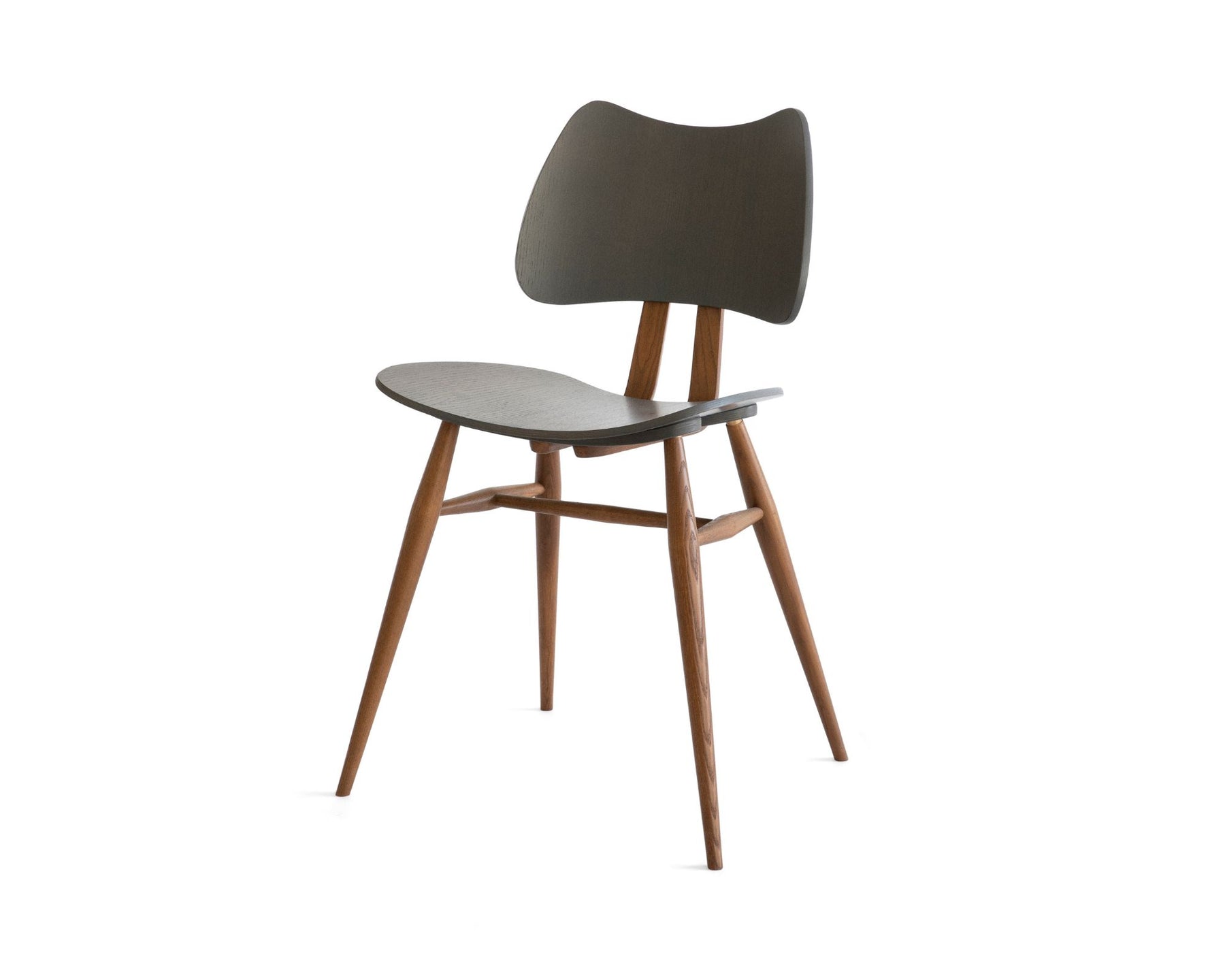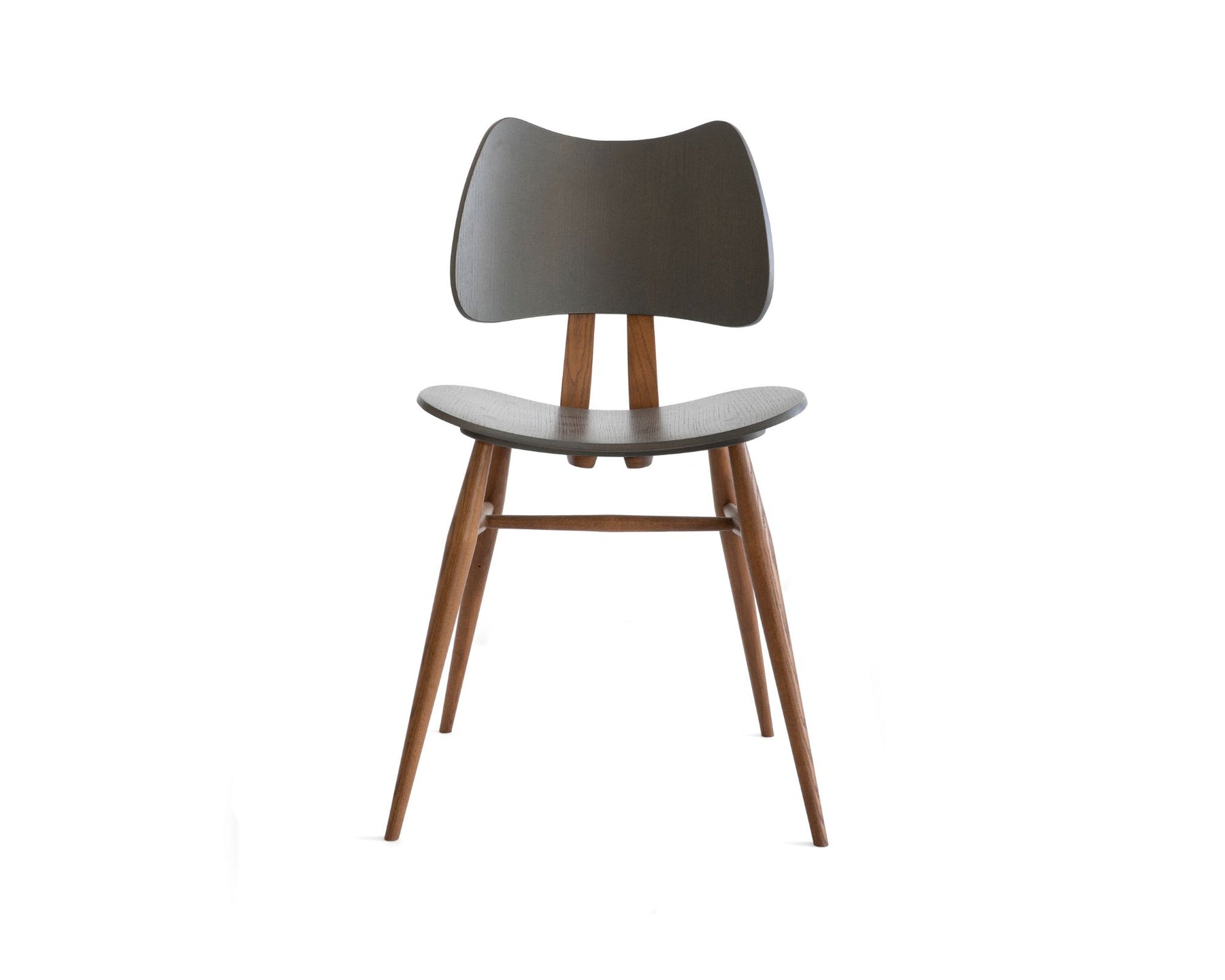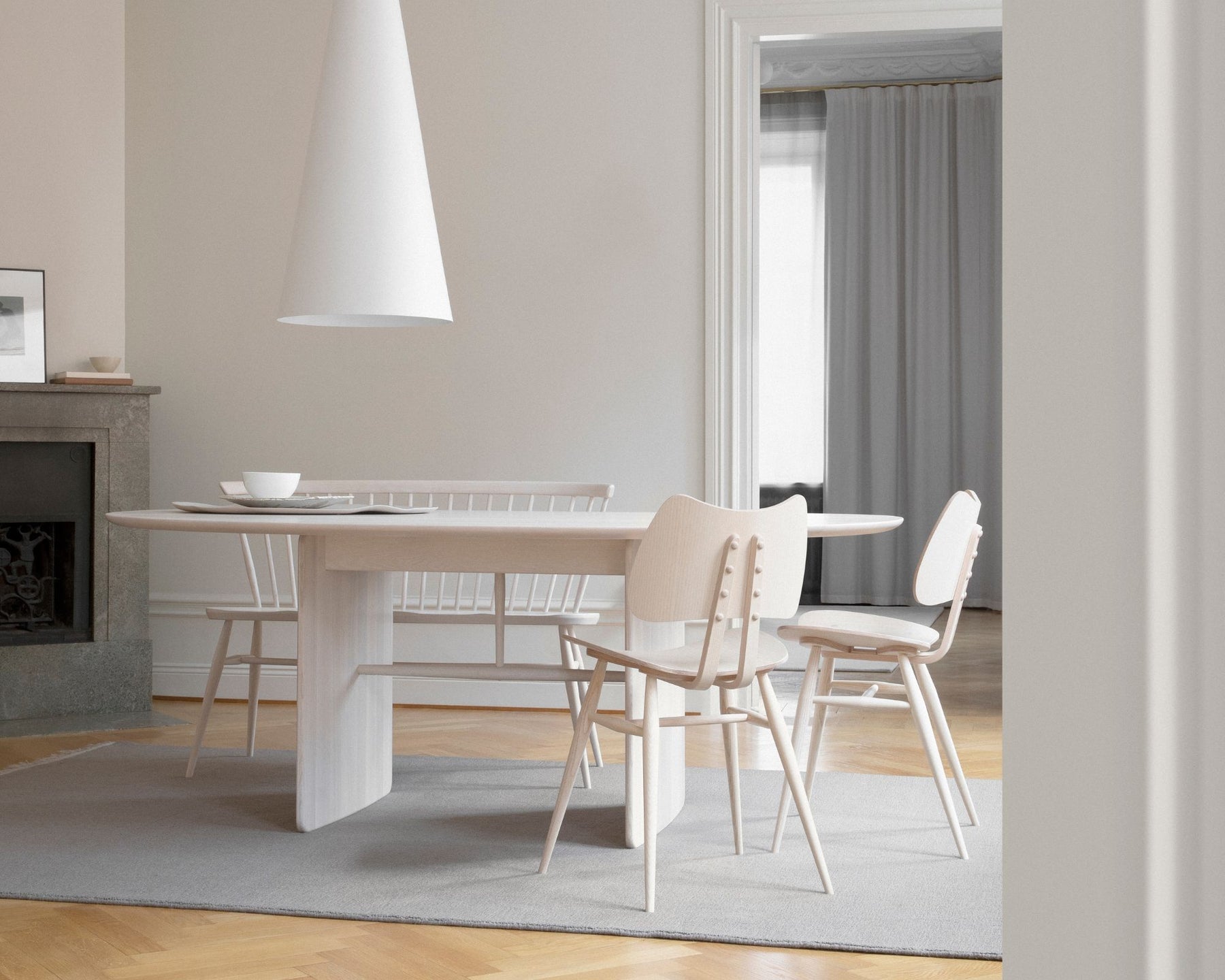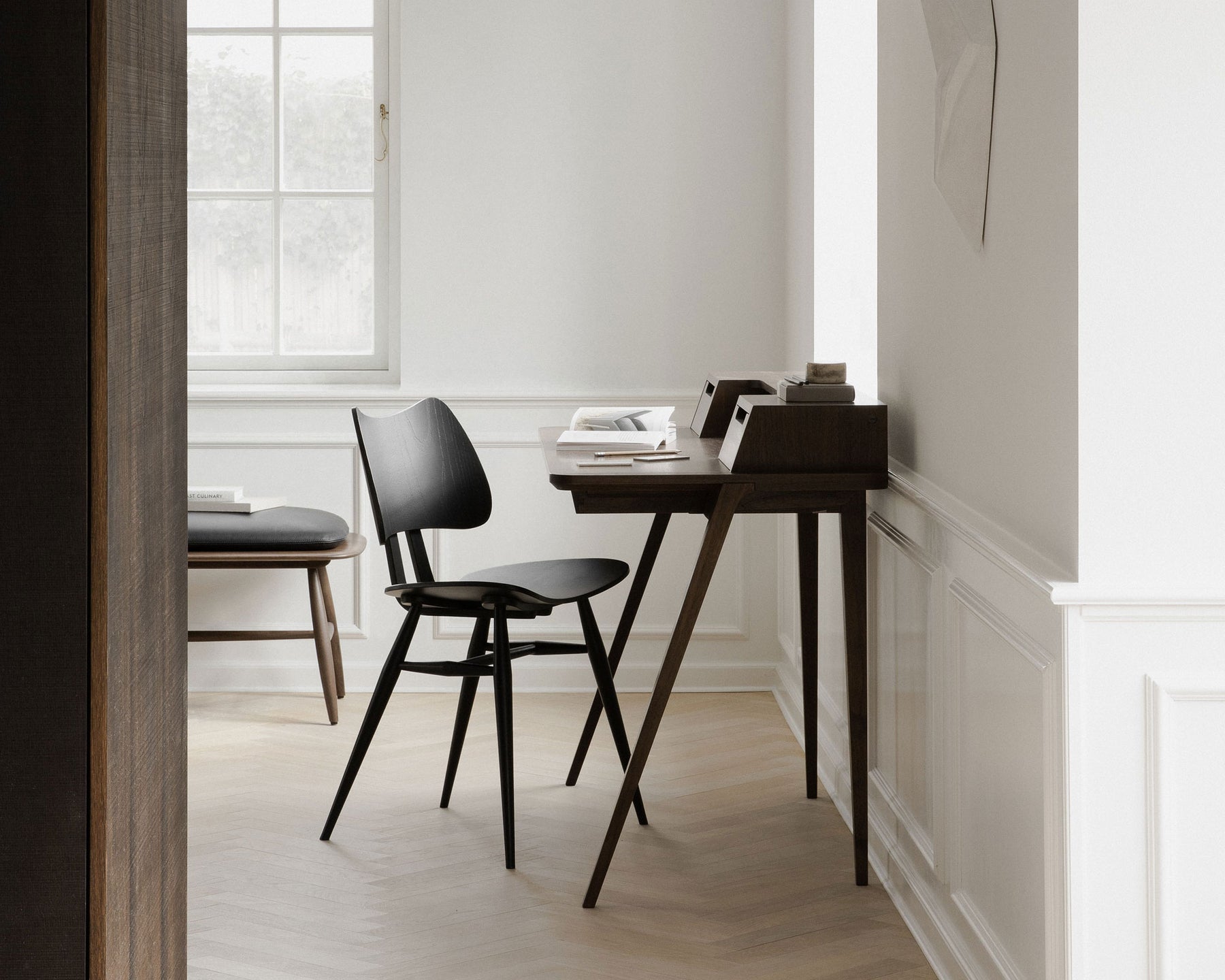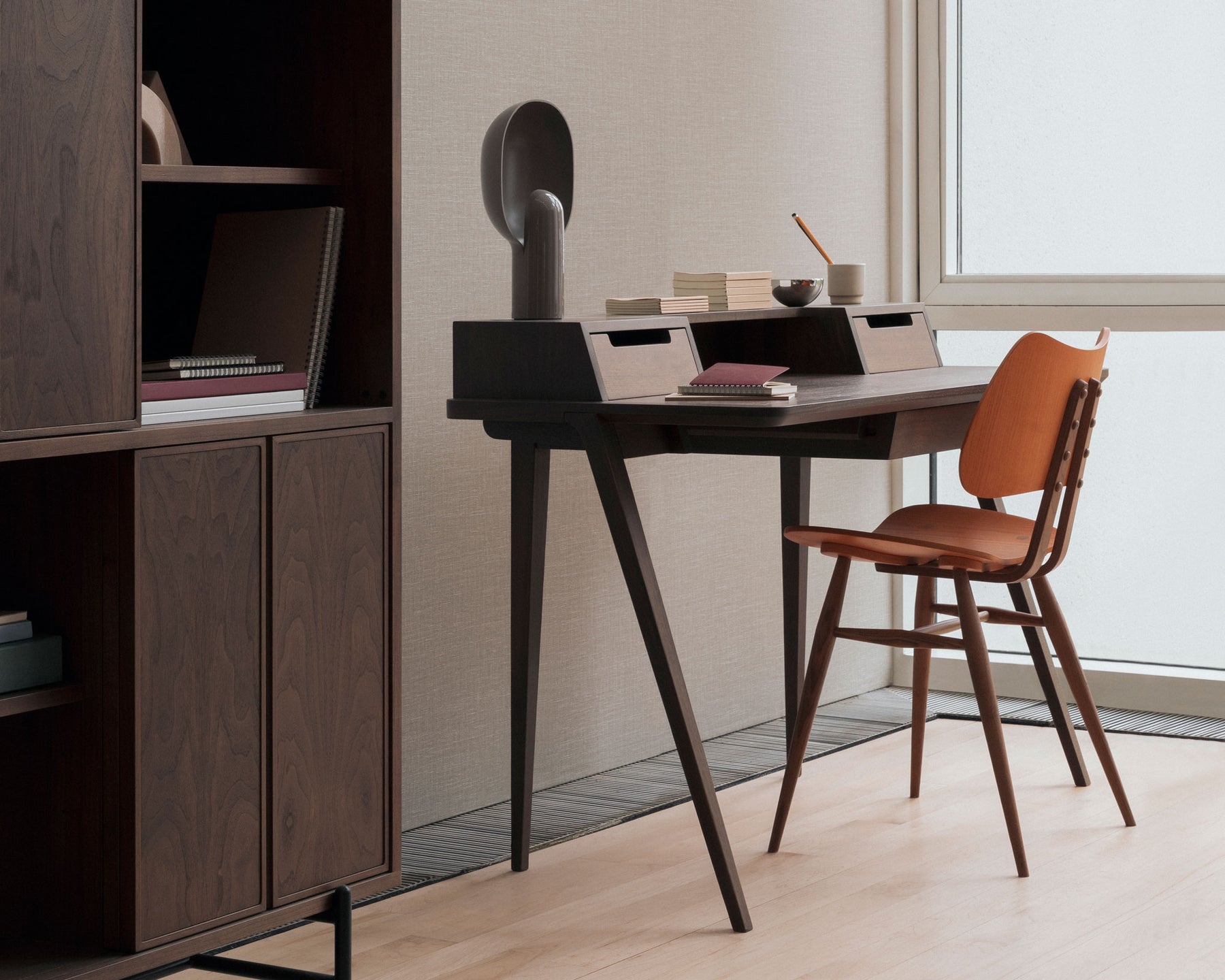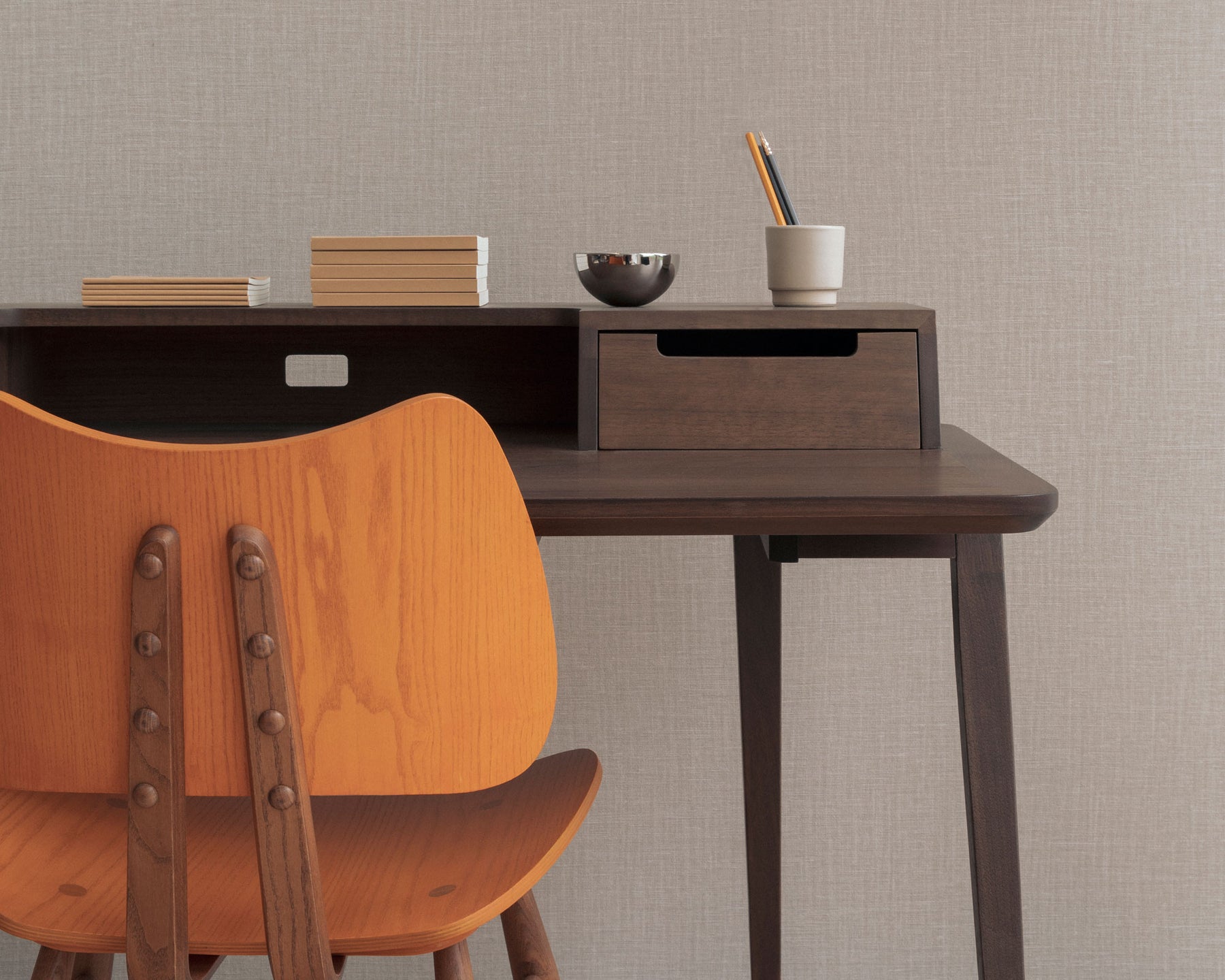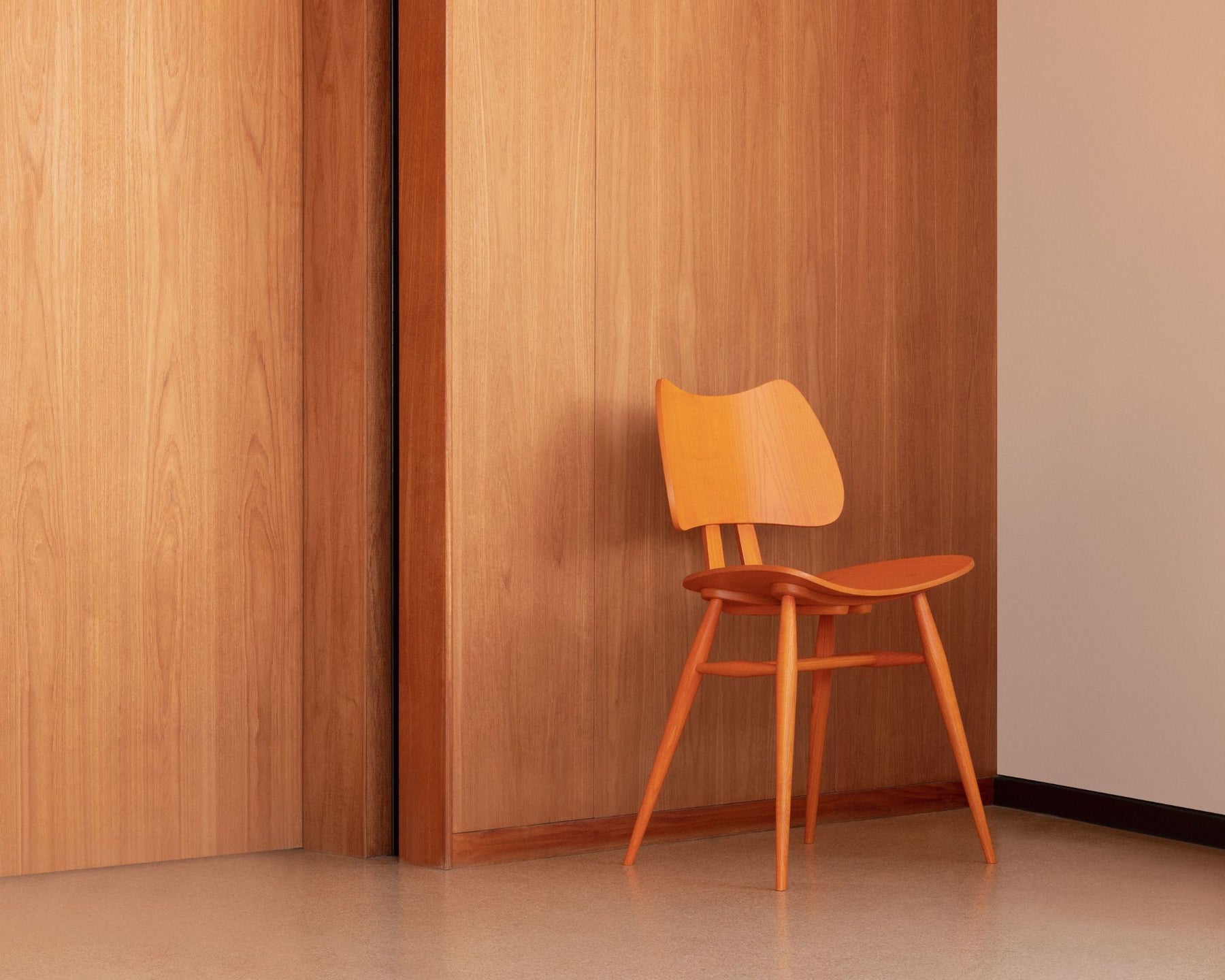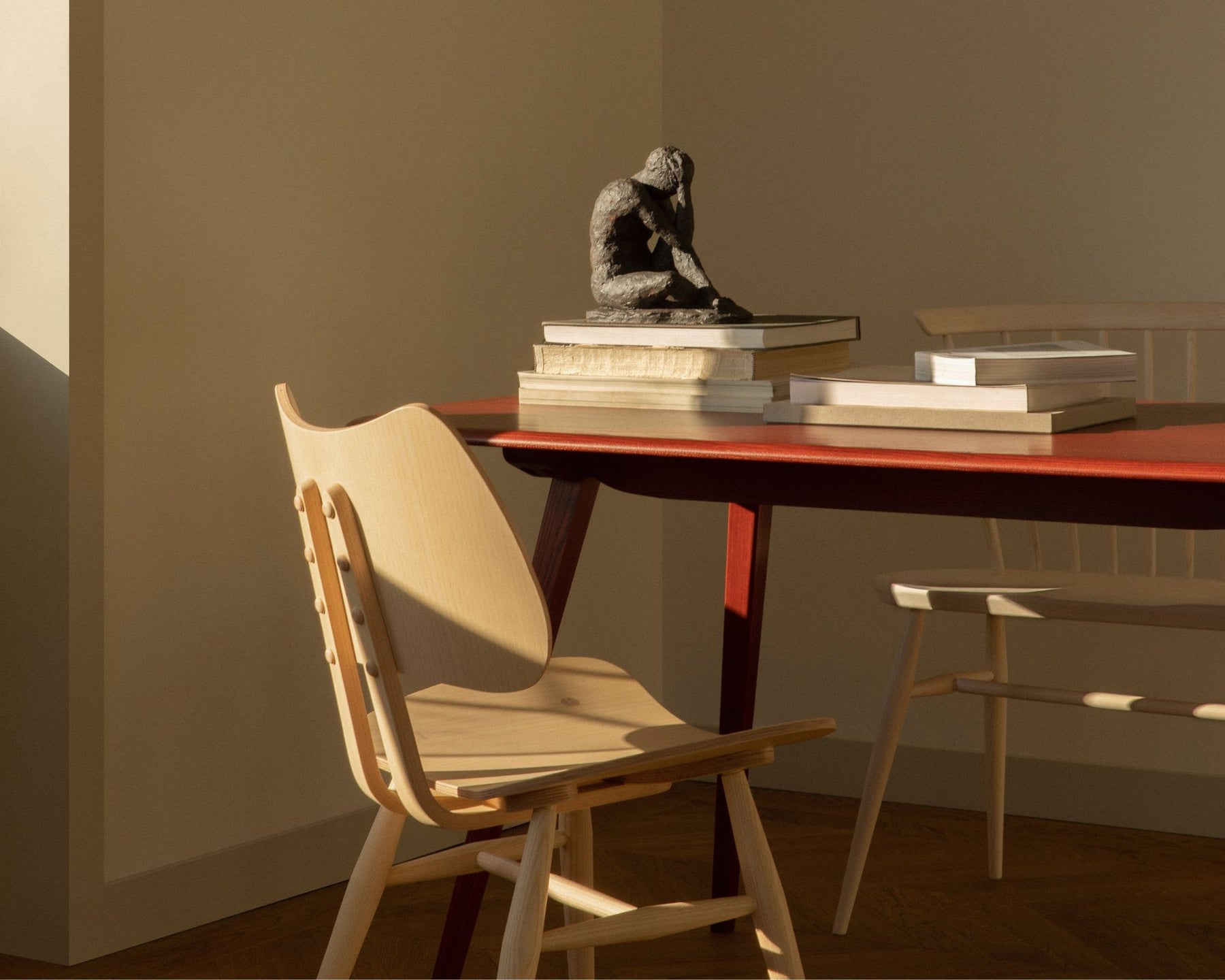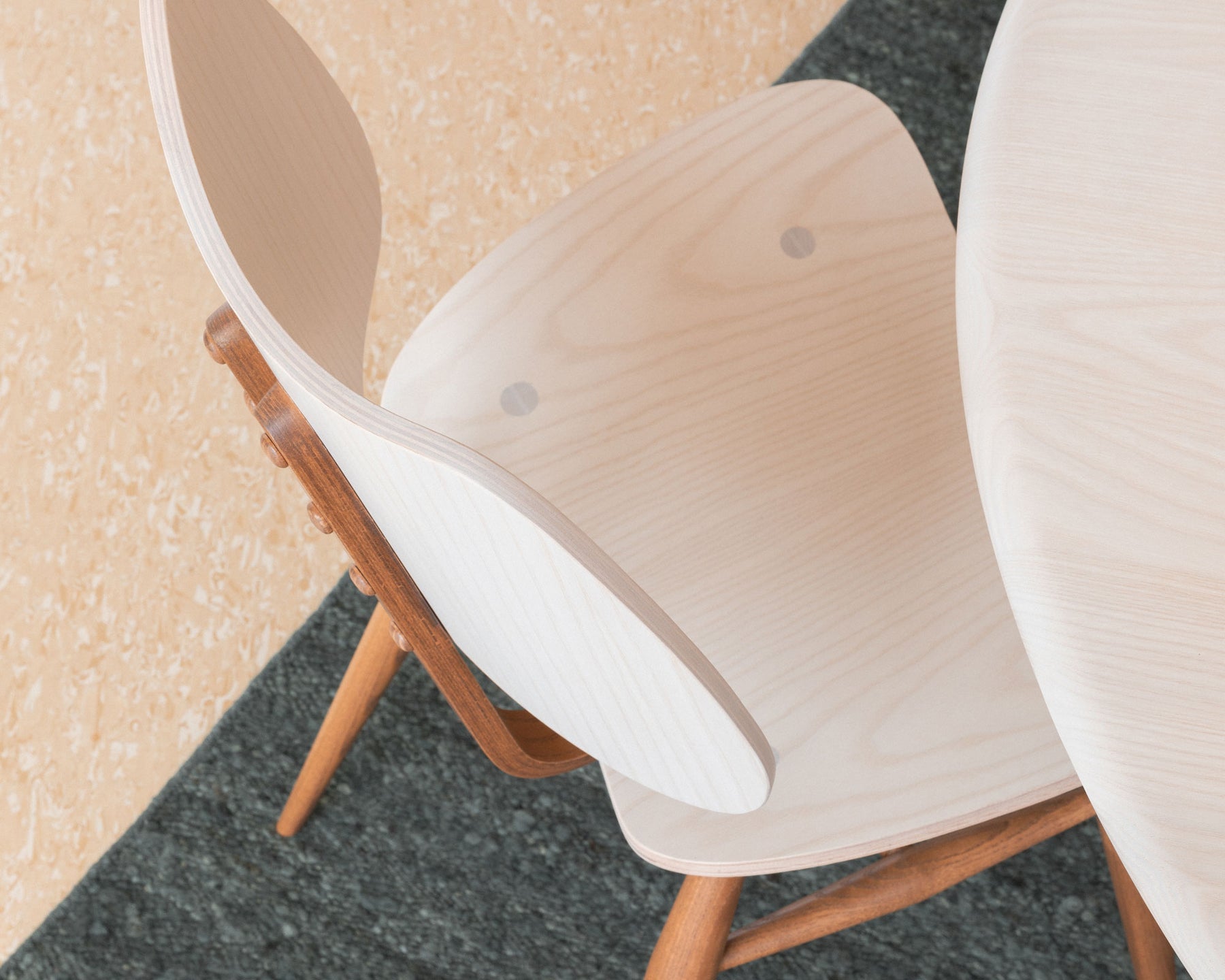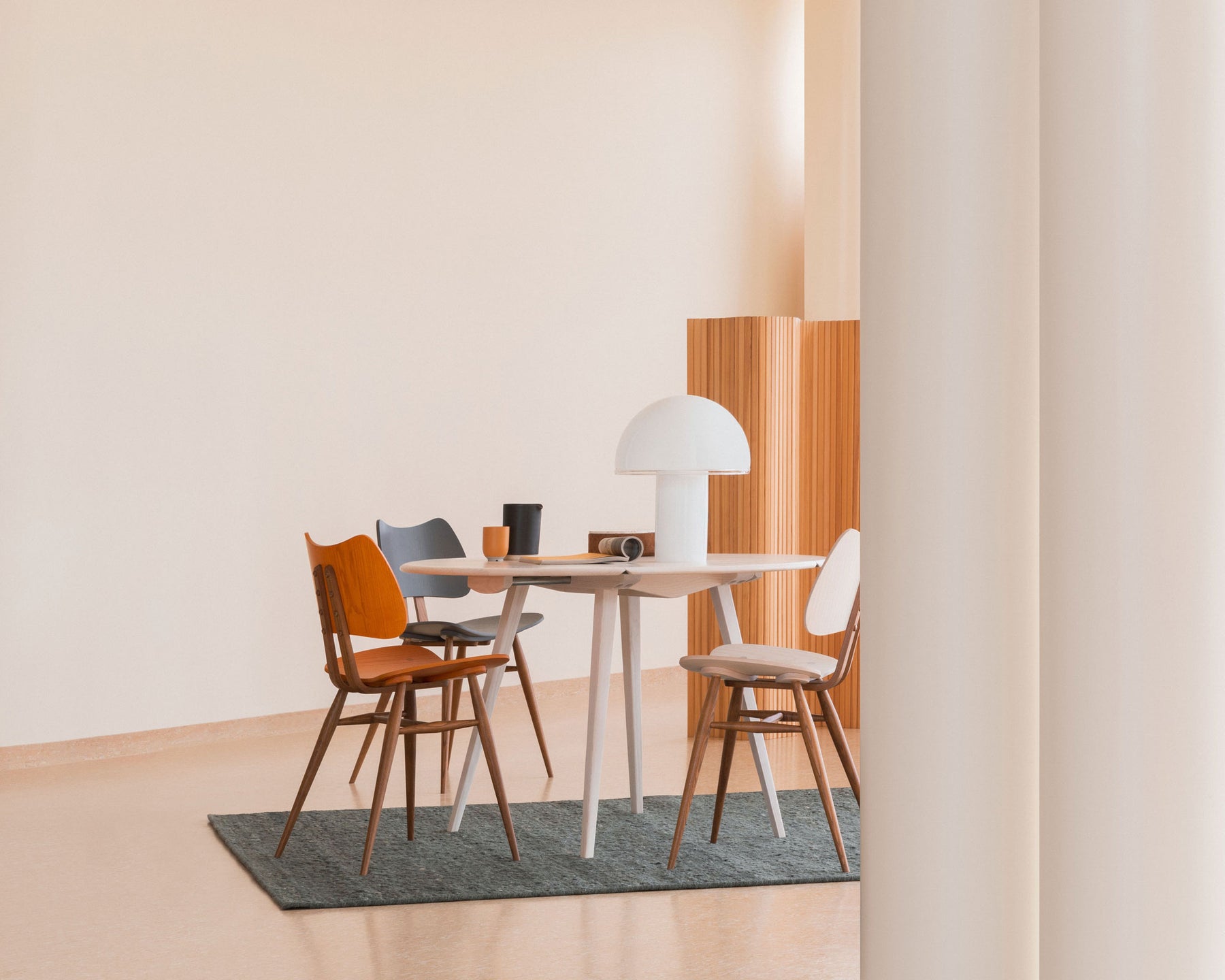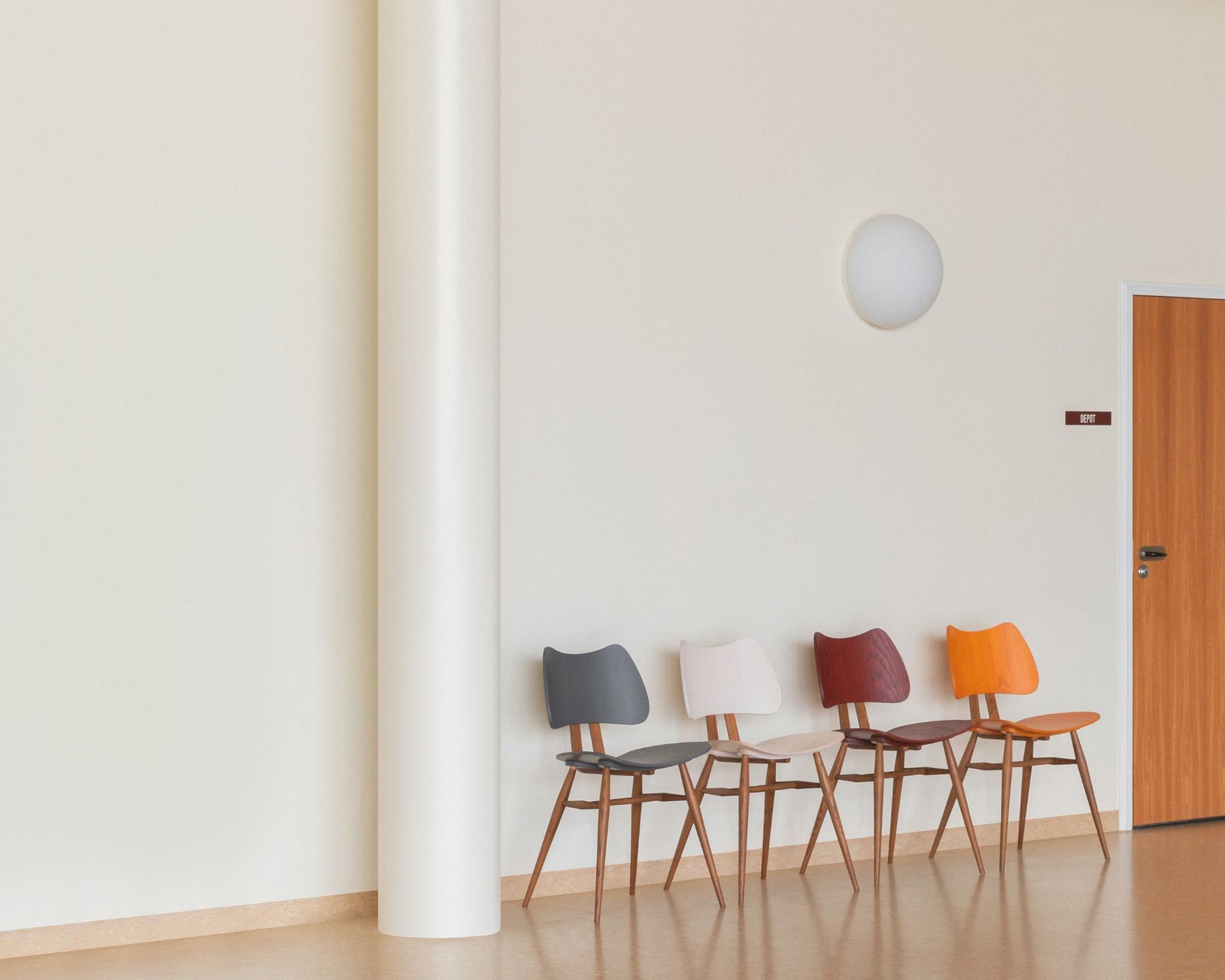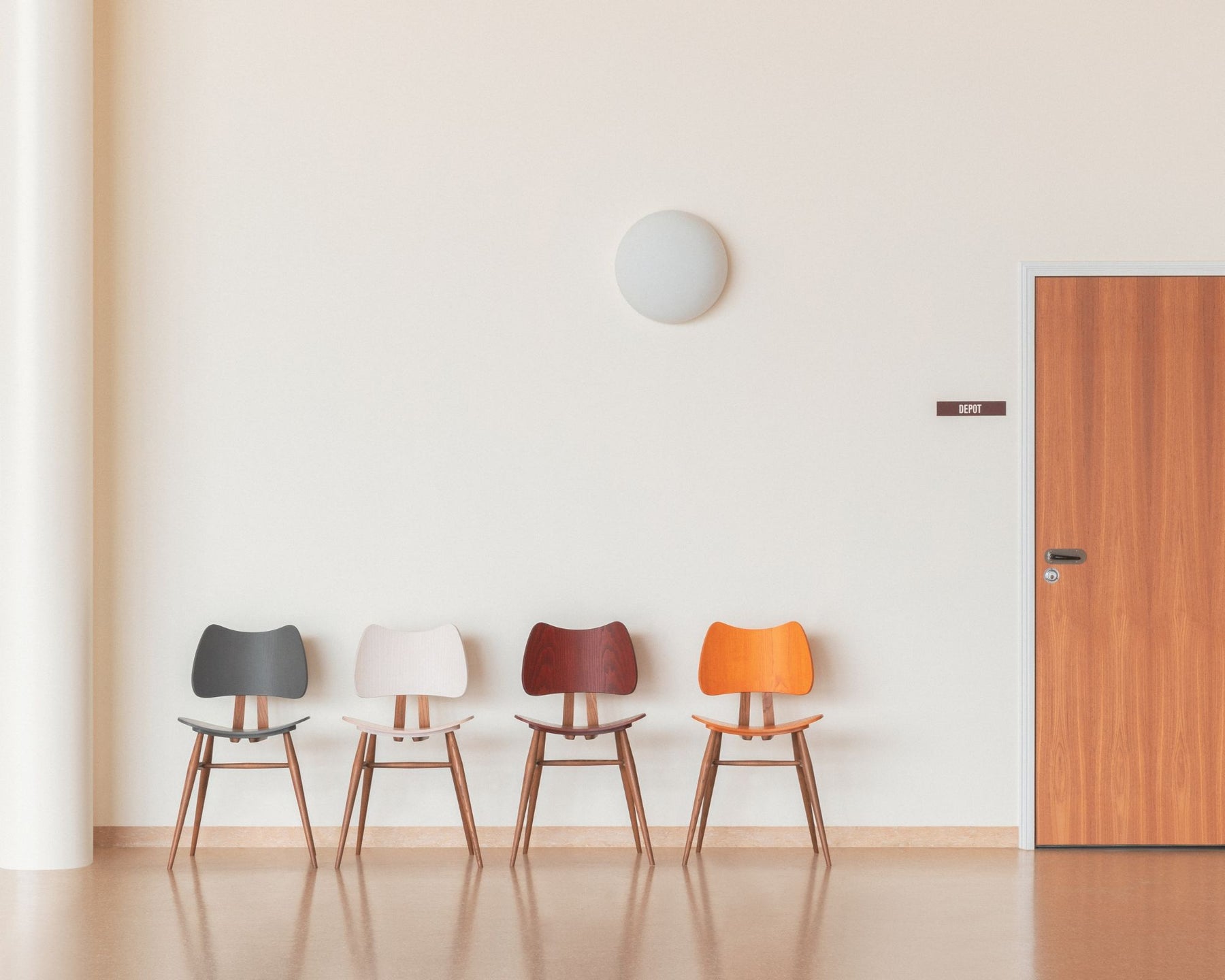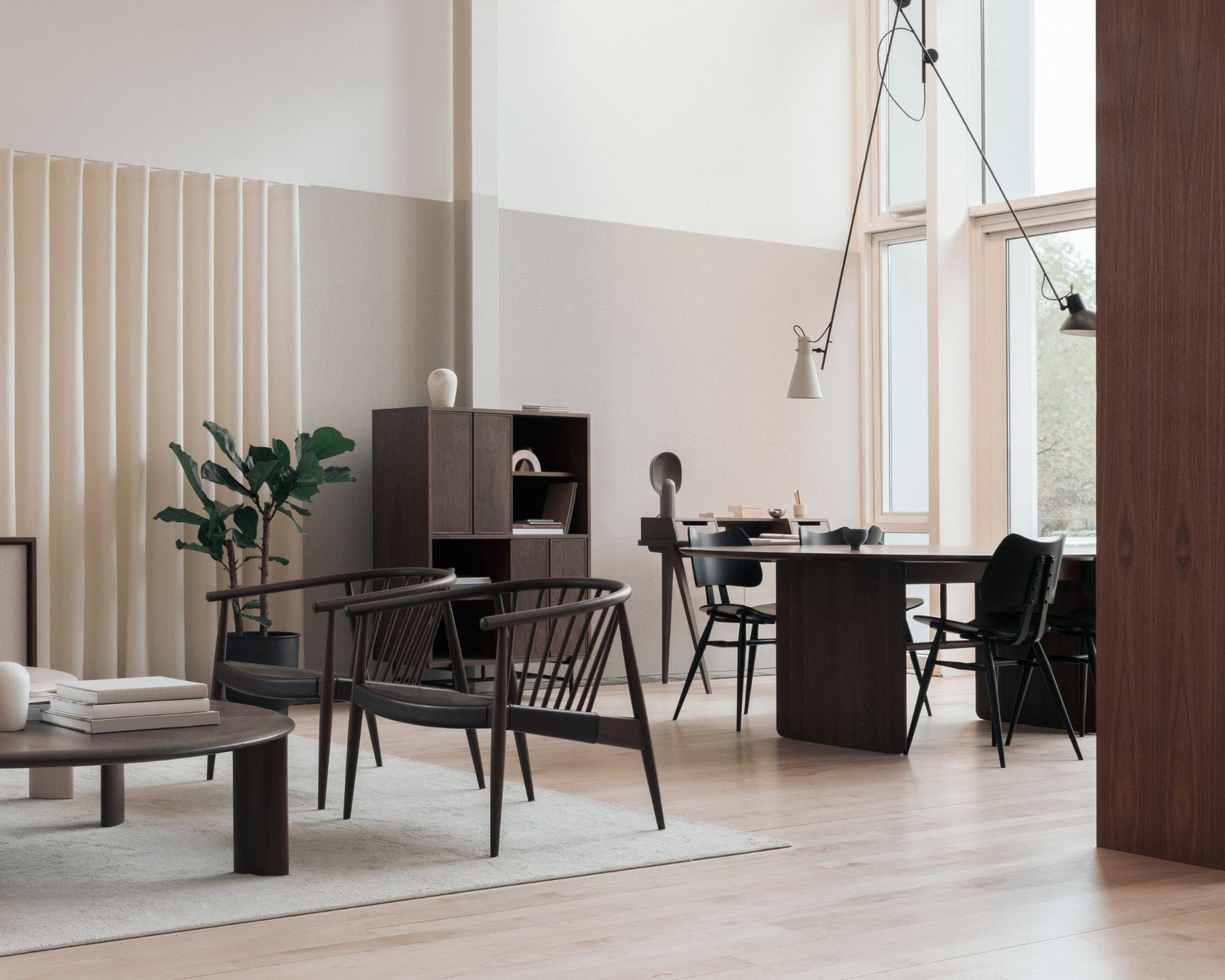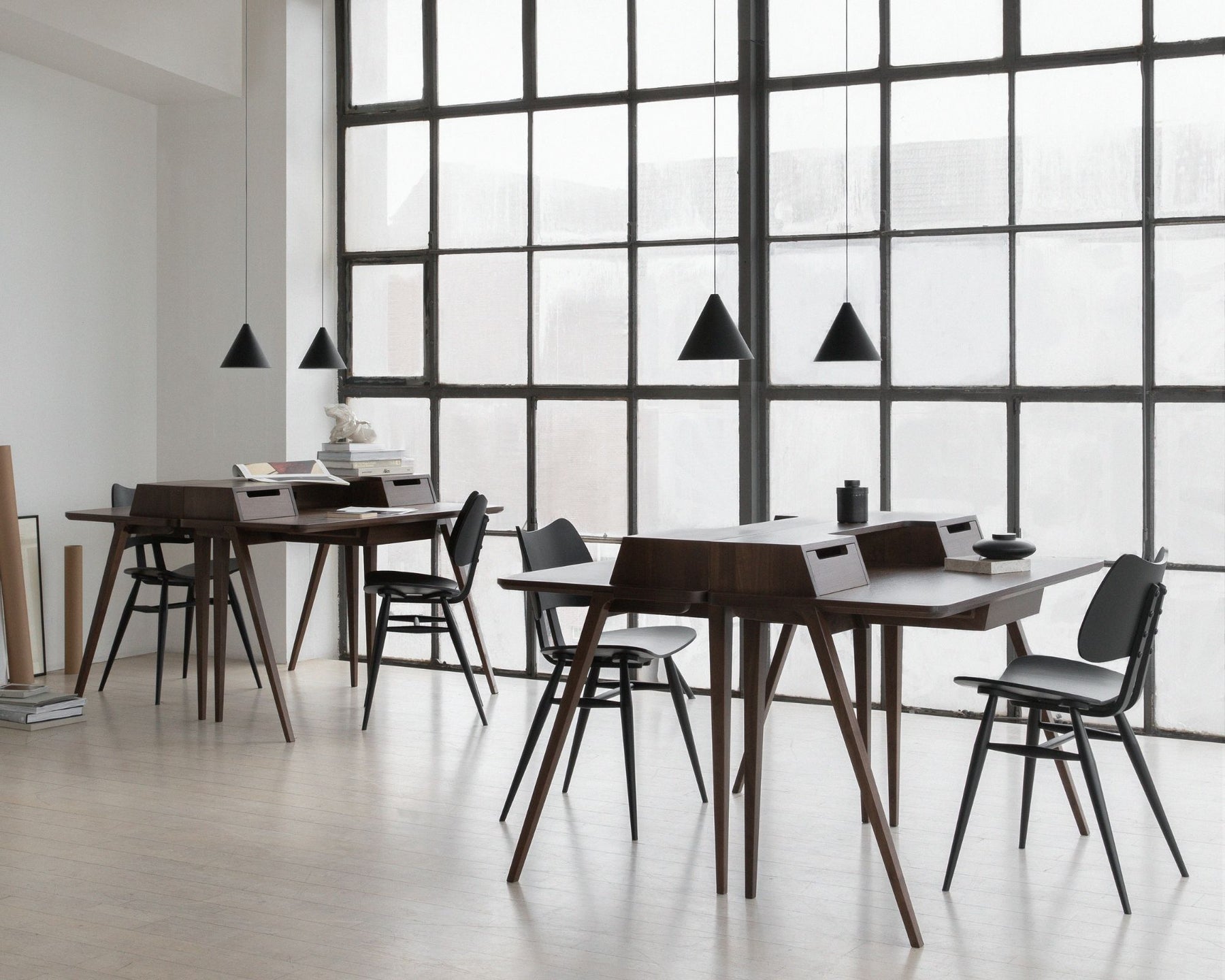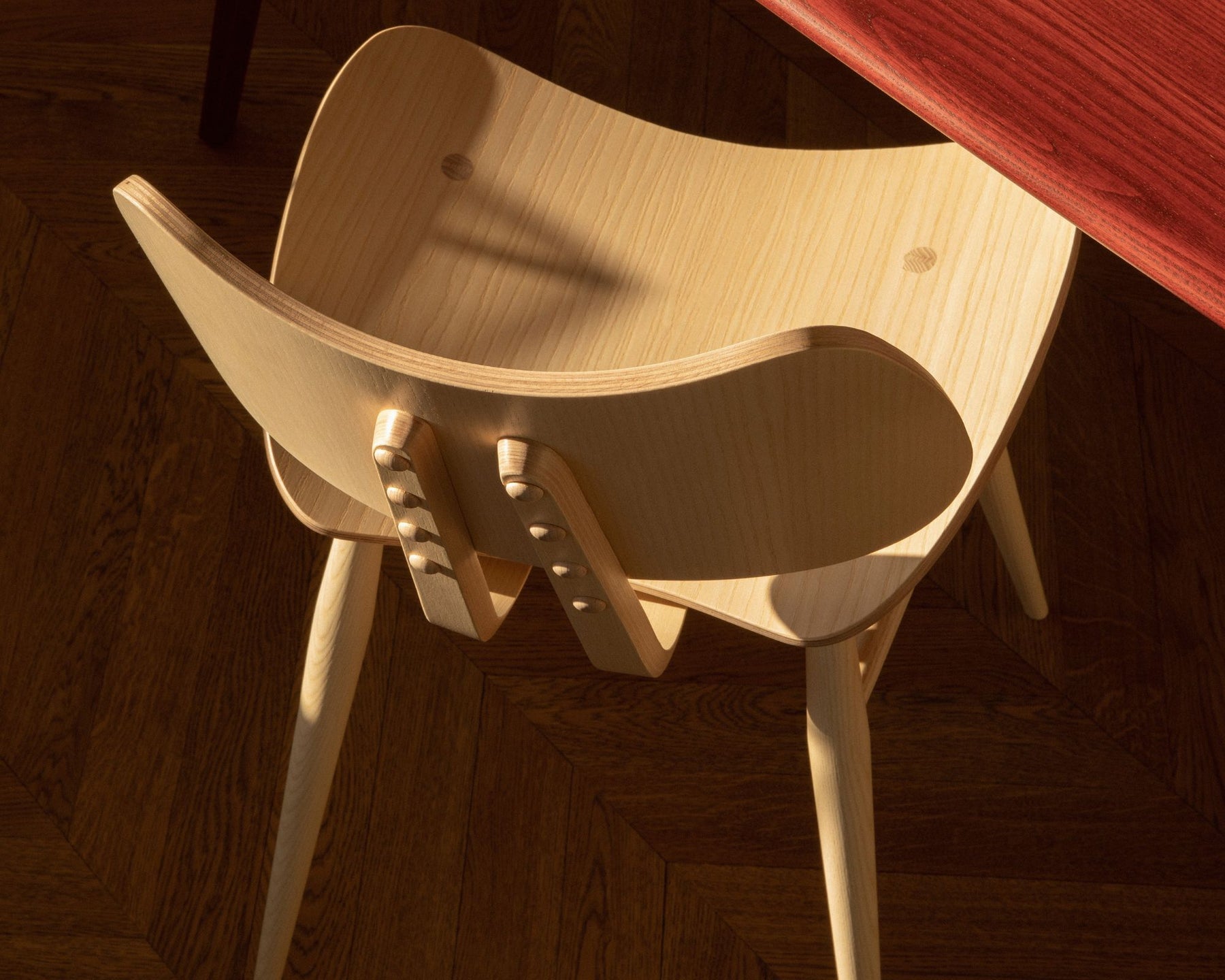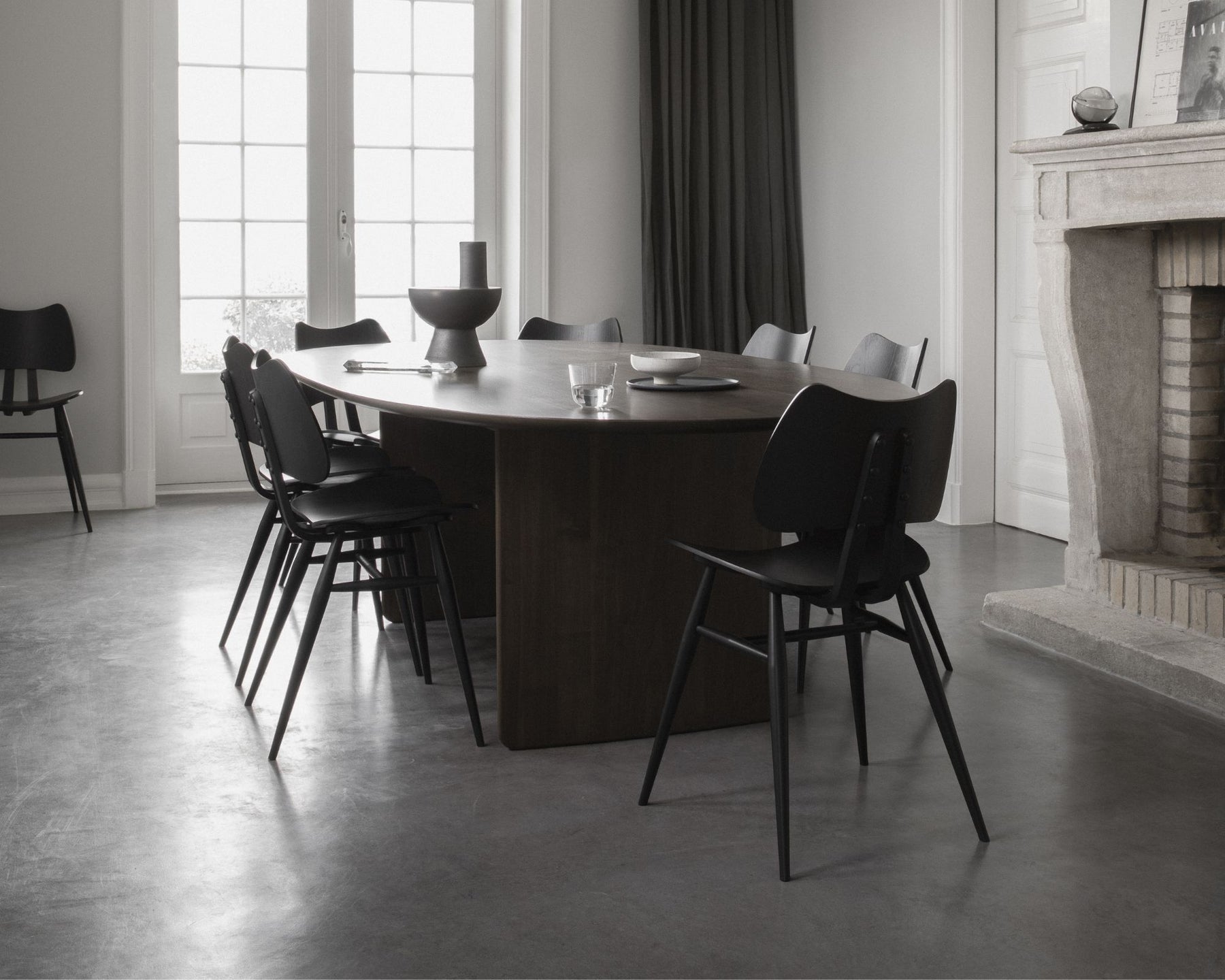 Butterfly Chair
Vintage Red - Original Frame

Off White - Original Frame

Warm Grey - Original Frame
FREE STANDARD DELIVERY
SHIPS IN APPROX 6-8 WEEKS
Launched in 1956, Lucian Ercolani's iconic Butterfly Chair's distinctive curves and sculptural form has rendered it a mid-century classic. Today, the Butterfly's unique form and modern lines have made it as relevant now as it was over a half century ago.
Boasting traditional Windsor wedge and tenon joinery, each chair is built to withstand the significant wear and tear of daily life.
The ash timber frame and steam-bent ash veneer ply seat and back come in a rainbow of wood stains - making it the perfect design accompaniment to most any modern dining room, office space or living room in need of an accent chair designed to stand the test of time. 
The Butterfly Chair is now available with the option of an upholstered seat.
DIMENSIONS: 20.1" W x 18.1" D x 32.3" H

SEAT HEIGHT: 18.5"

WEIGHT: 8.8 lbs (17.6 lbs packed)

WOOD: Pale Ash, Vintage Red Stain, Ochre Stain, Oceanic Stain, Original Stain, Darkened Stain, Off White Stain, Warm Grey Stain, Black Stain, Natural - Original Frame, Vintage Red - Original Frame, Ochre - Original Frame, Off White - Original Frame, Warm Grey - Original Frame, or Black - Original Frame
DETAILS: Fully Assembled
DESIGN: Lucian Ercolani for L.Ercolani