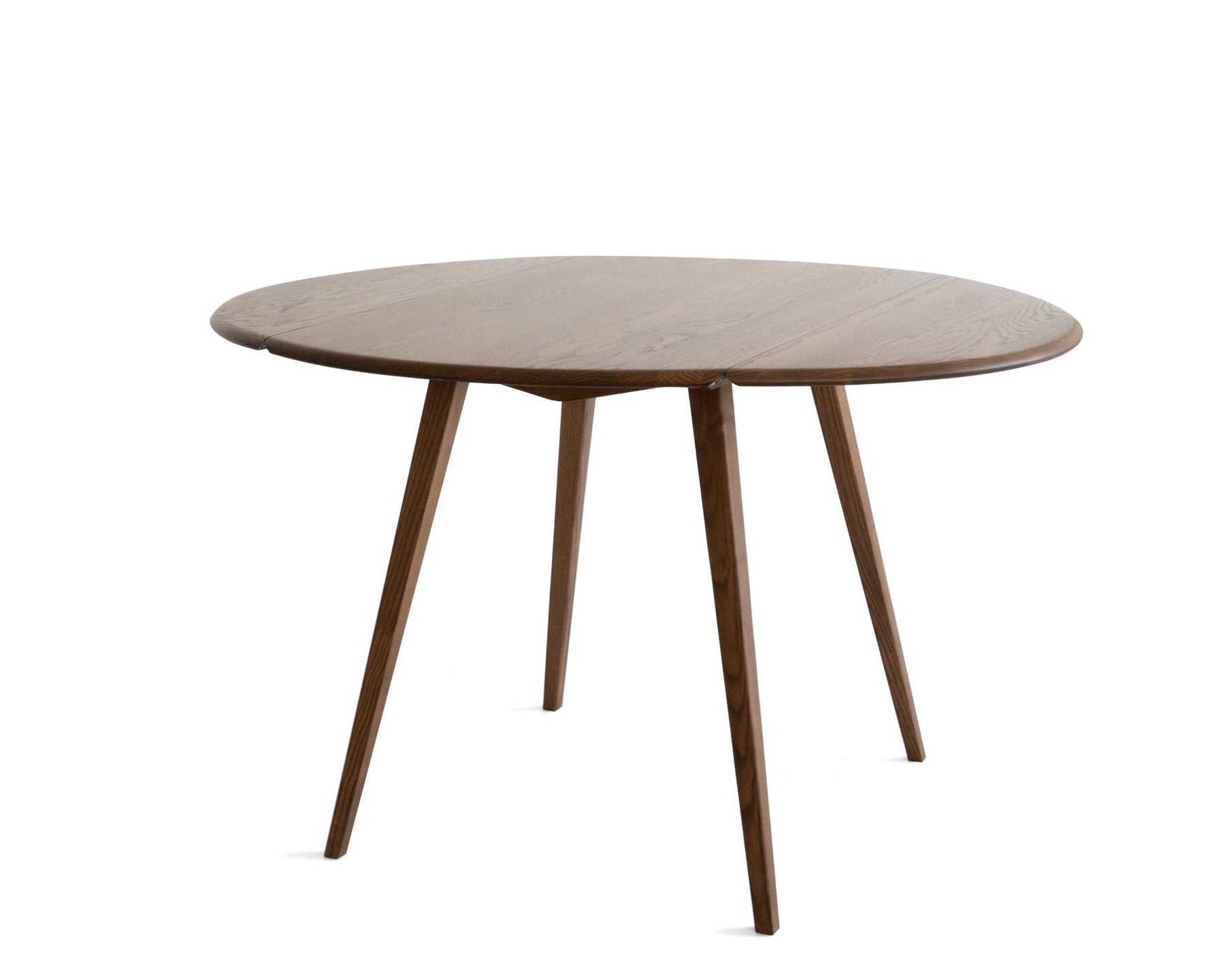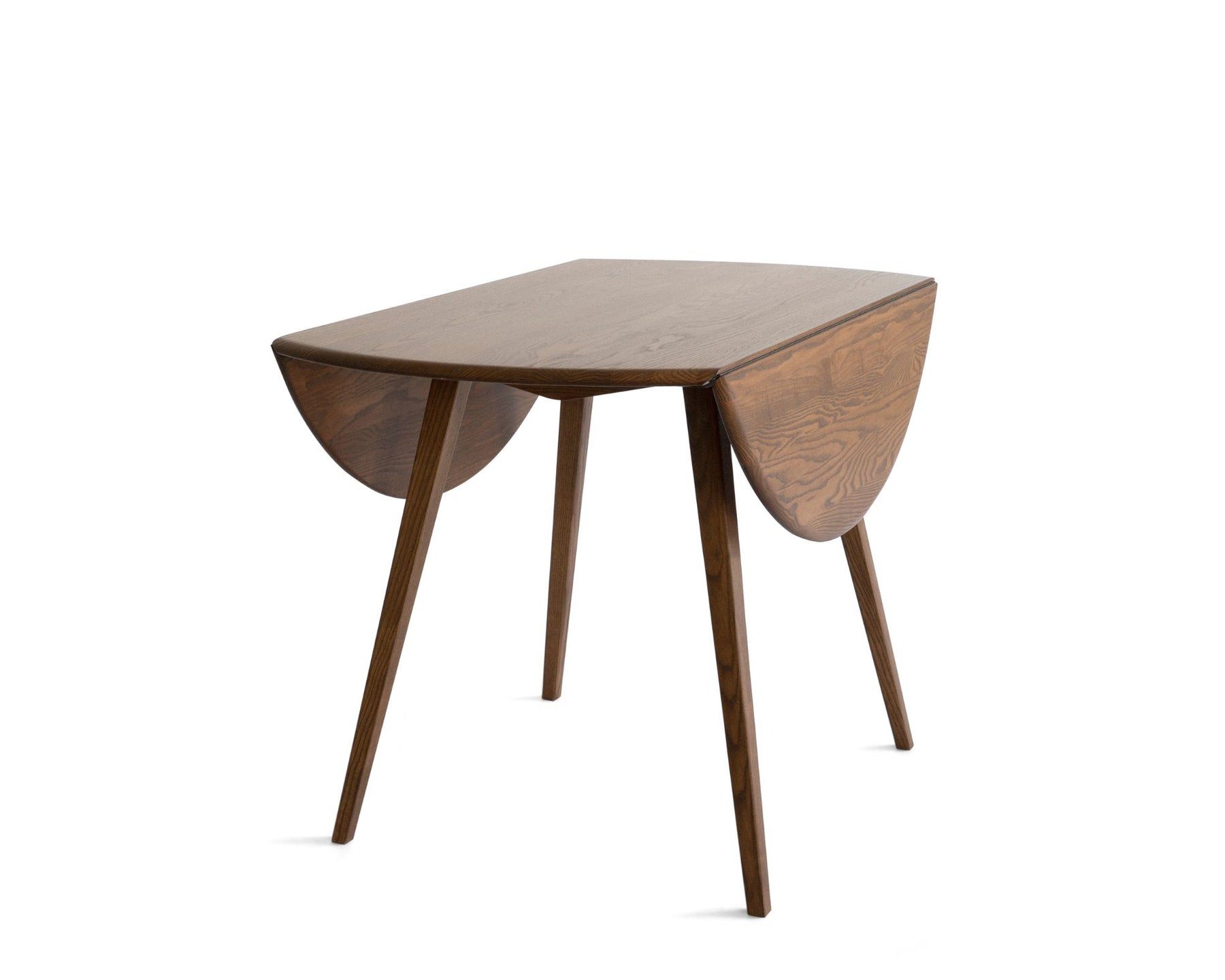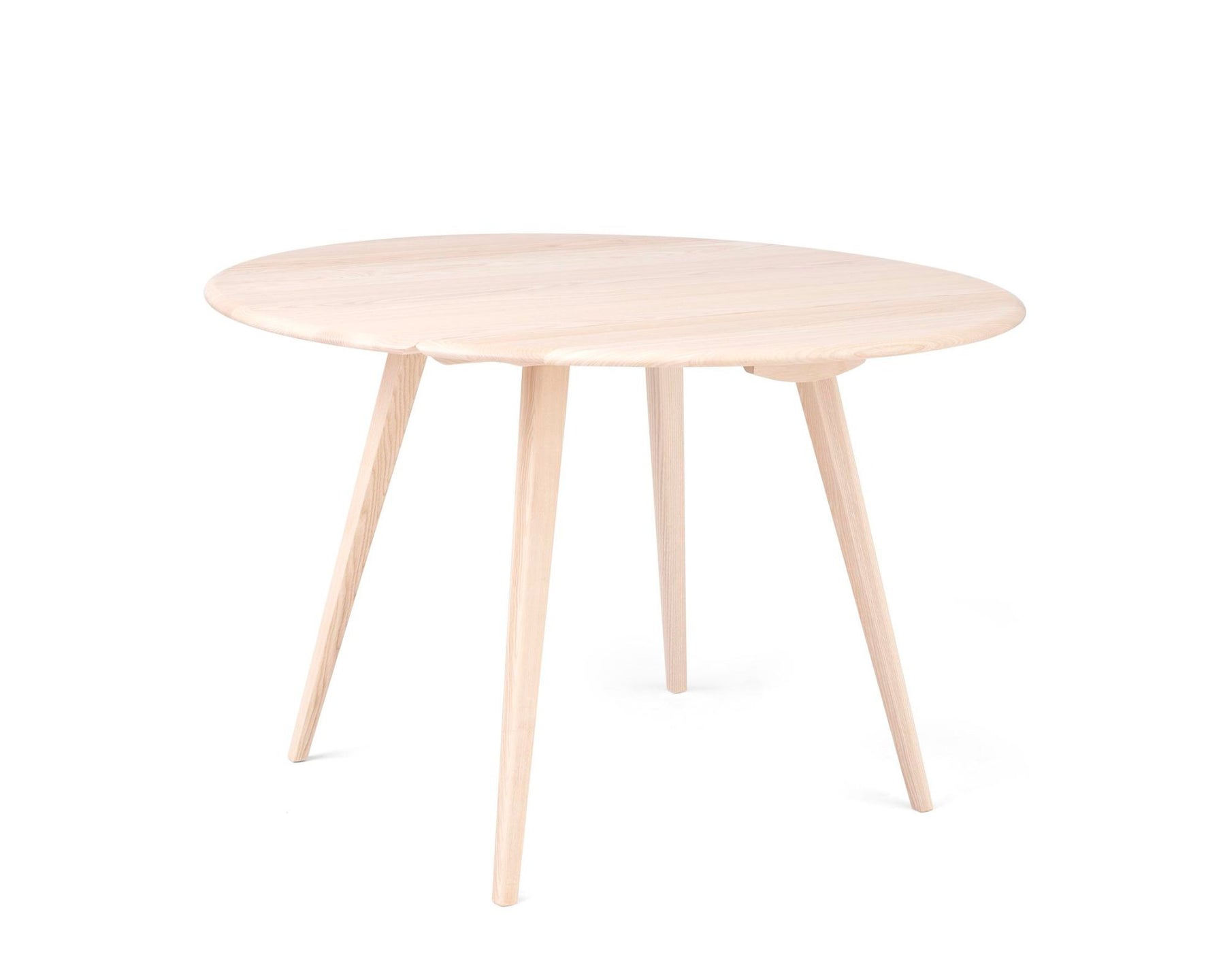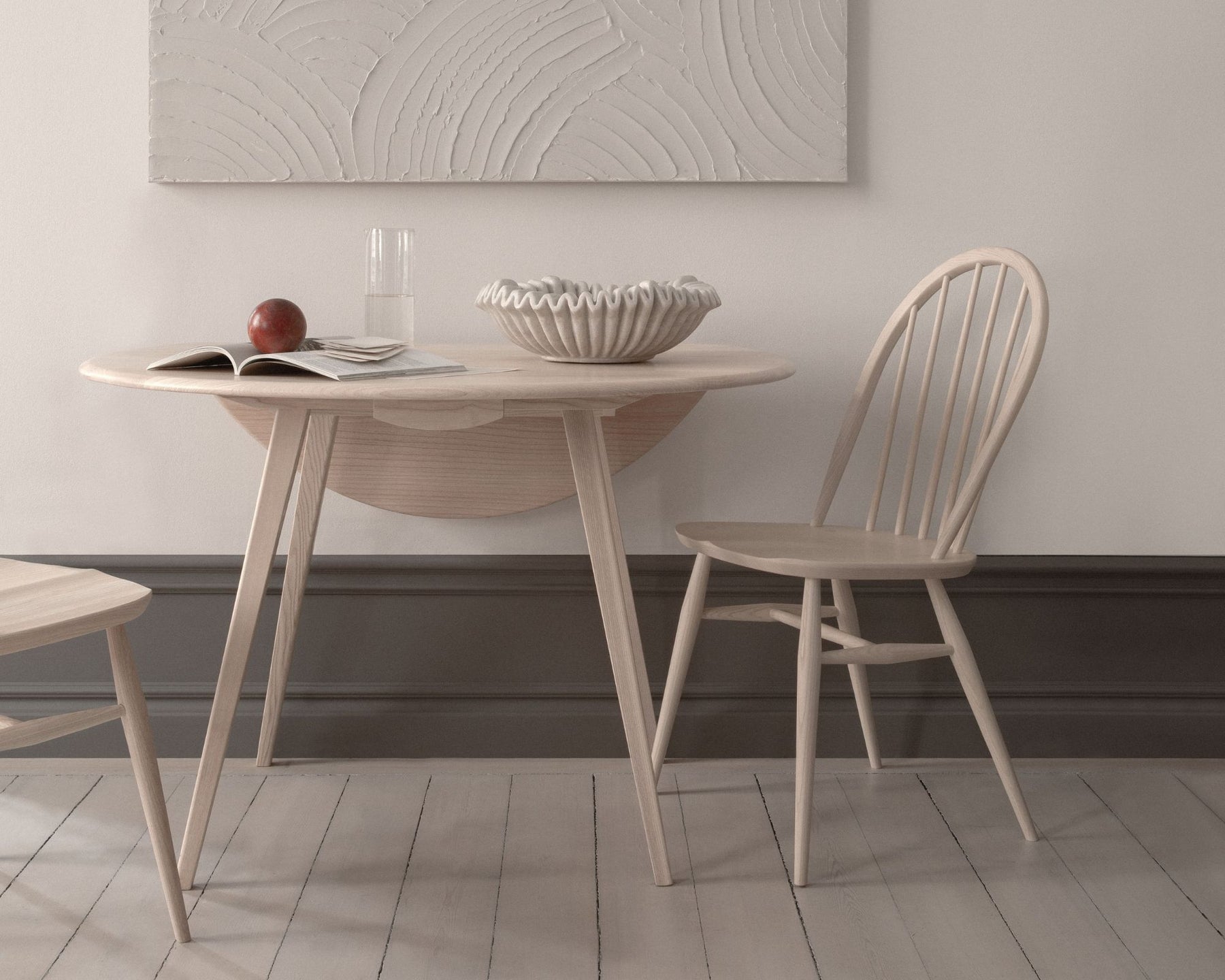 Drop Leaf Table
FREE STANDARD DELIVERY
SHIPS IN APPROX 12-16 WEEKS
Designed by Lucian Ercolani in 1956, the Drop Leaf Table is a re-edition of a highly functional yet stylish classic.
Oval in form, the table comfortably seats a group of four but can accommodate up to six when fully extended. When the leaves are dropped, the table can double as a buffet or console. Each table's compact and adjustable size makes it a perfect option in kitchens, small dining areas, playrooms, and children's rooms.
Built of solid ash, L.Ercolani's Drop Leaf Table is offered in nine bespoke finishes, including a soothing natural finish and the new, bold MODERN TONES series by Christian Møller Andersen.

DIMENSIONS: 24.4" min. W - 47.2" max. W x 43.3" D x 28.7" H

WEIGHT: 44.1 lbs (63.9 lbs packed)

WOOD/FINISH: ,

Pale Ash, Rich Walnut, Vintage Red Stain, Ochre Stain, Oceanic Stain, Original Stain, Darkened Stain, Off White Stain, Warm Grey Stain, or Black Stain

DETAILS: Assembly Required
DESIGN: Lucian Ercolani for L.Ercolani