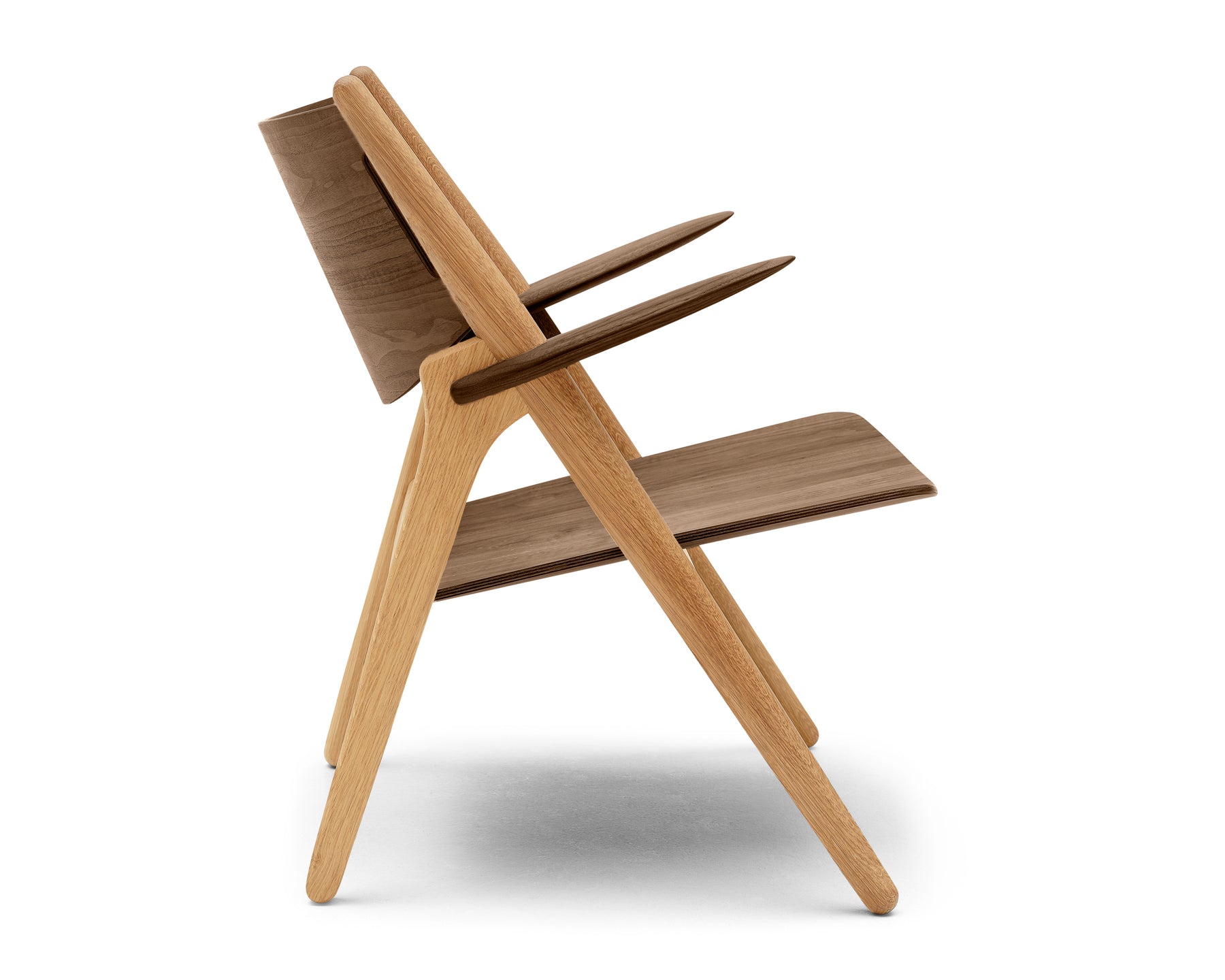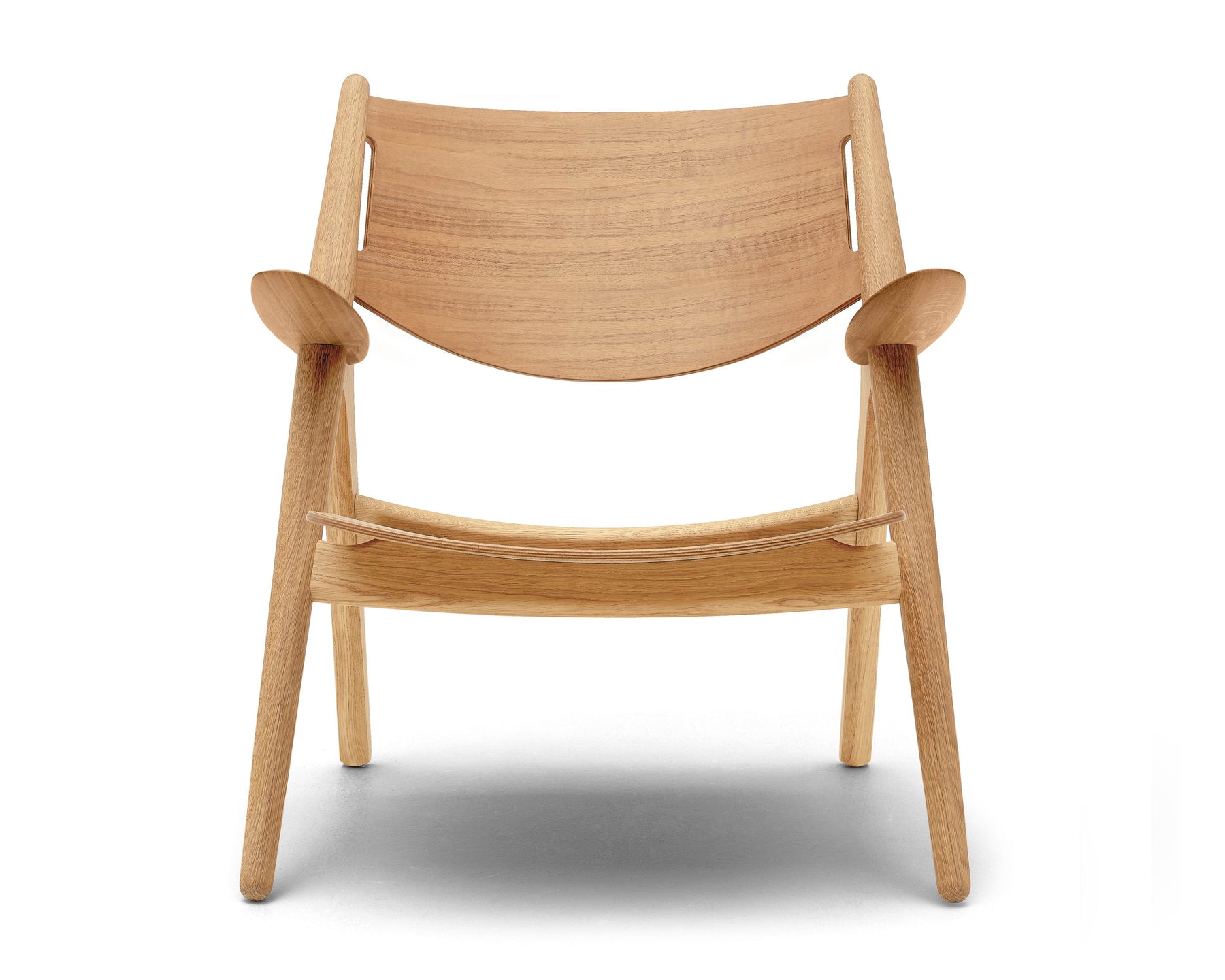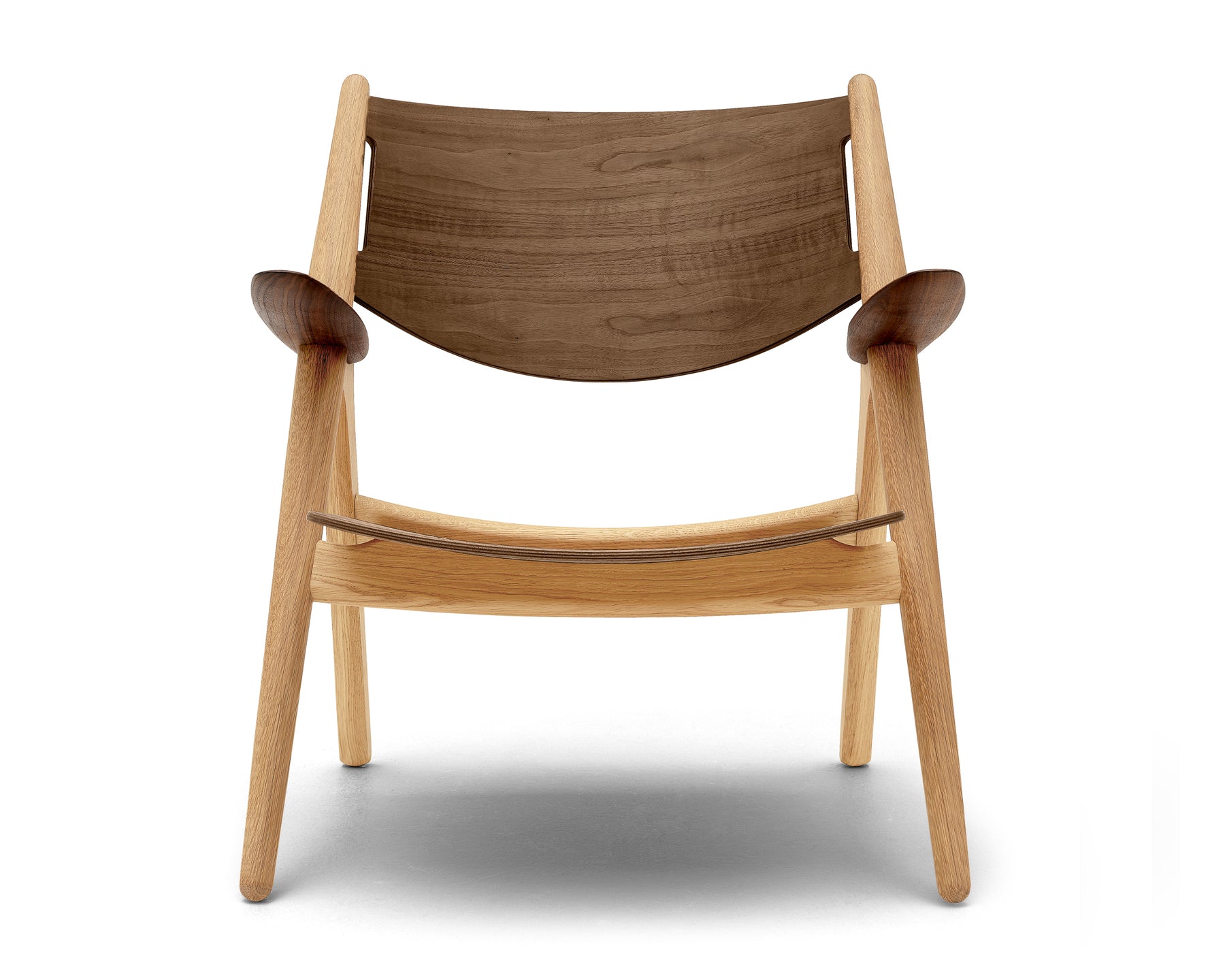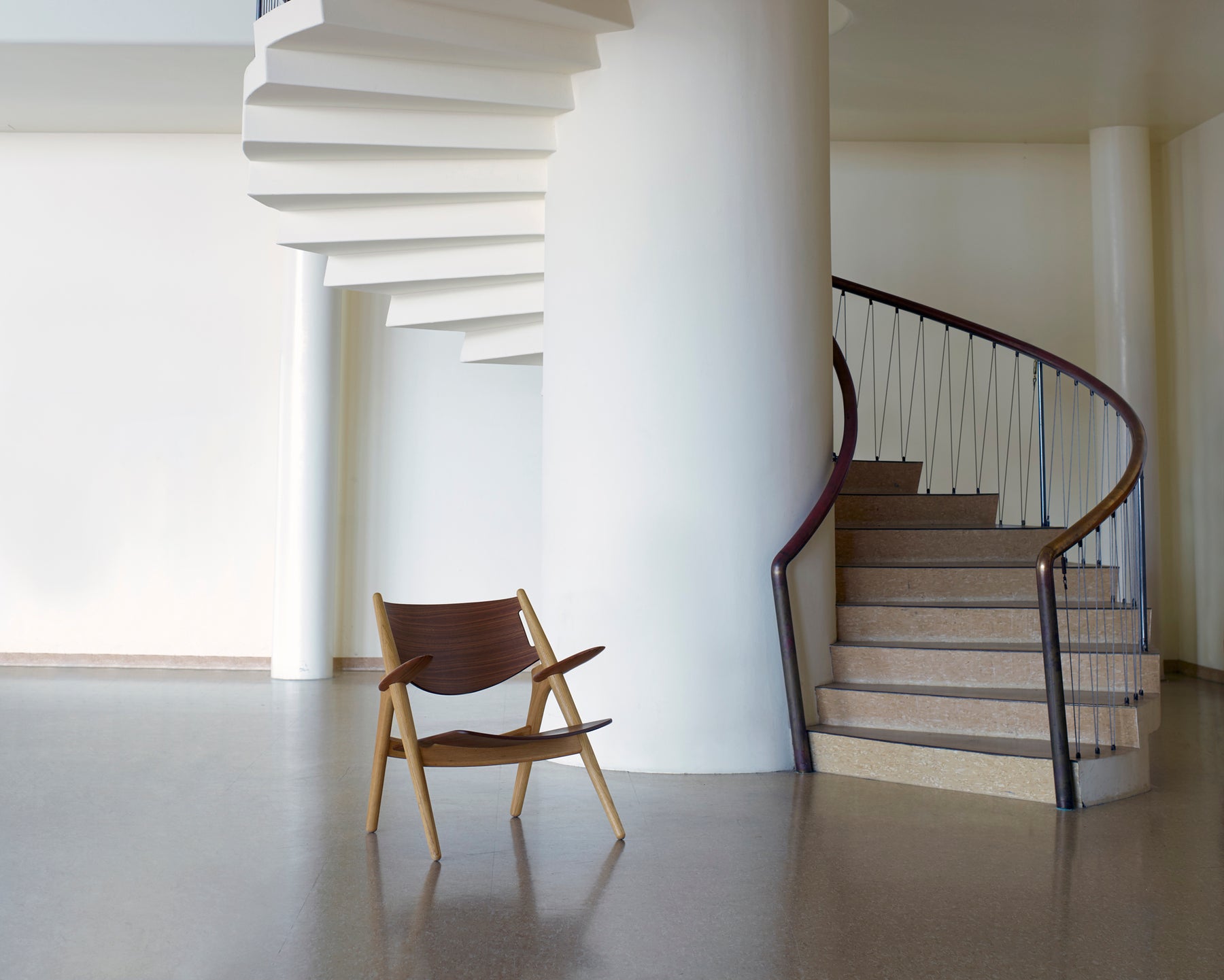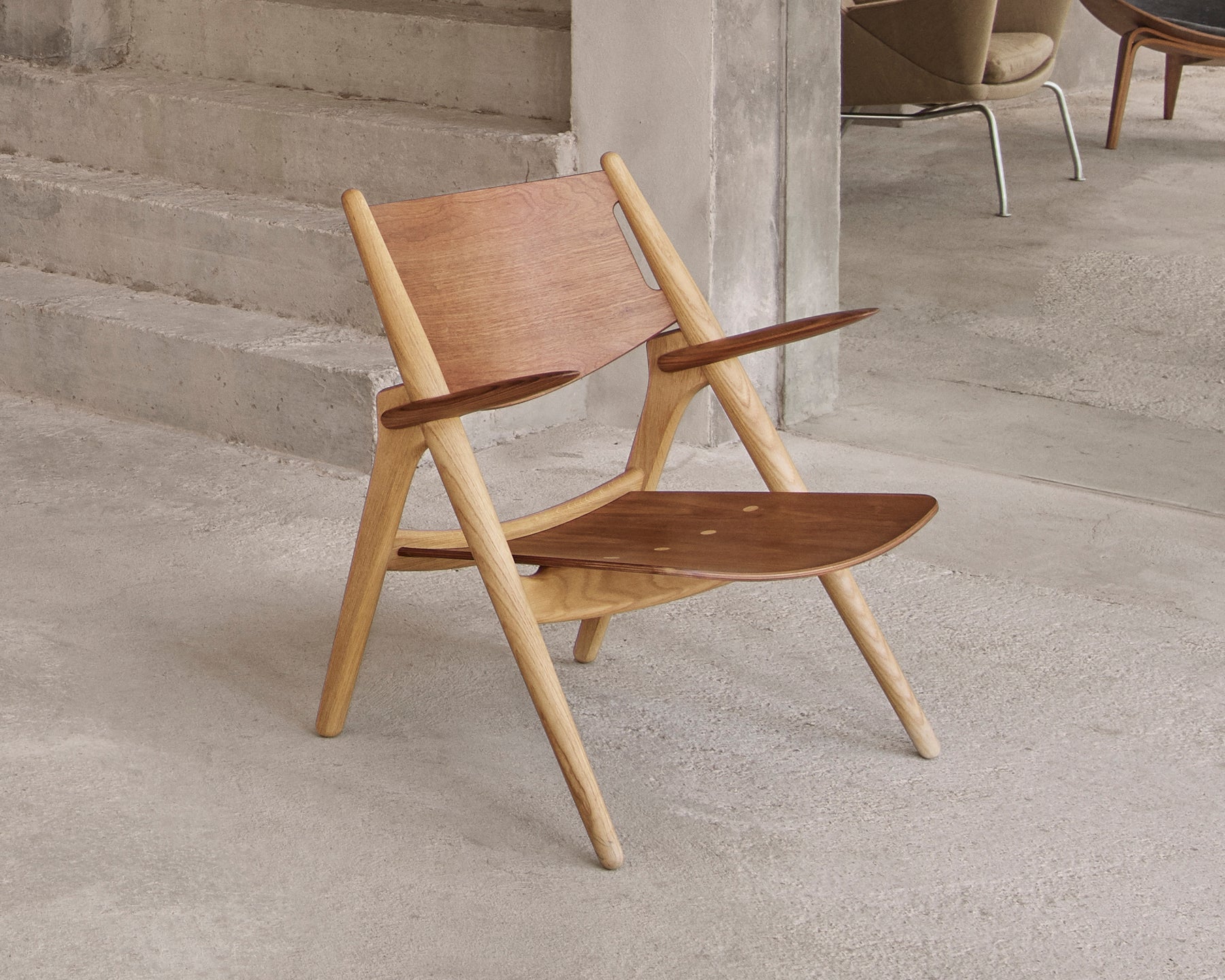 CH28T Lounge Chair
FREE STANDARD DELIVERY
SHIPS IN 8-12 WEEKS
Hans J. Wegner's CH28T lounge chair from 1951 is as functional as it is sculptural. The chair, which was put into production the following year, is a carefully considered design capturing many of the master's signature elements.

The CH28T lounge chair by Hans J. Wegner is very precise in its expression. It showcases Wegner's dedication to finding the optimal balance of function and visually attractive form.
Wegner attained an intriguing dynamic between the slender, sweeping seat, the curved backrest and the highly sloping legs. This unique construction, with its rounded edges and delicate details, creates unparalleled comfort with a relaxed expression.
Noteworthy details include elegantly shaped and distinctive oval armrests that shoot out from the main frame, along with the light wooden cover caps in oak, that – especially in the walnut variant - contrast with the darker surface of the seat. The chair is available in solid oak or in an oak frame with the seat and back in walnut and cover caps in oak.
The CH28T lounge chair is also available in an upholstered model, the CH28P lounge chair.
DIMENSIONS: 30.3" H x 28.7" W x 26.3" D

SEAT HEIGHT: 14.5" H
ARM HEIGHT: 24" H
MATERIAL: Solid Wood Frame and Armrests, Wood Veneer Seat & Back
WOOD: Oak / Oak or Oak / Walnut
FINISH: Oil or Lacquer
DESIGN: Hans J. Wegner for Carl Hansen & Son