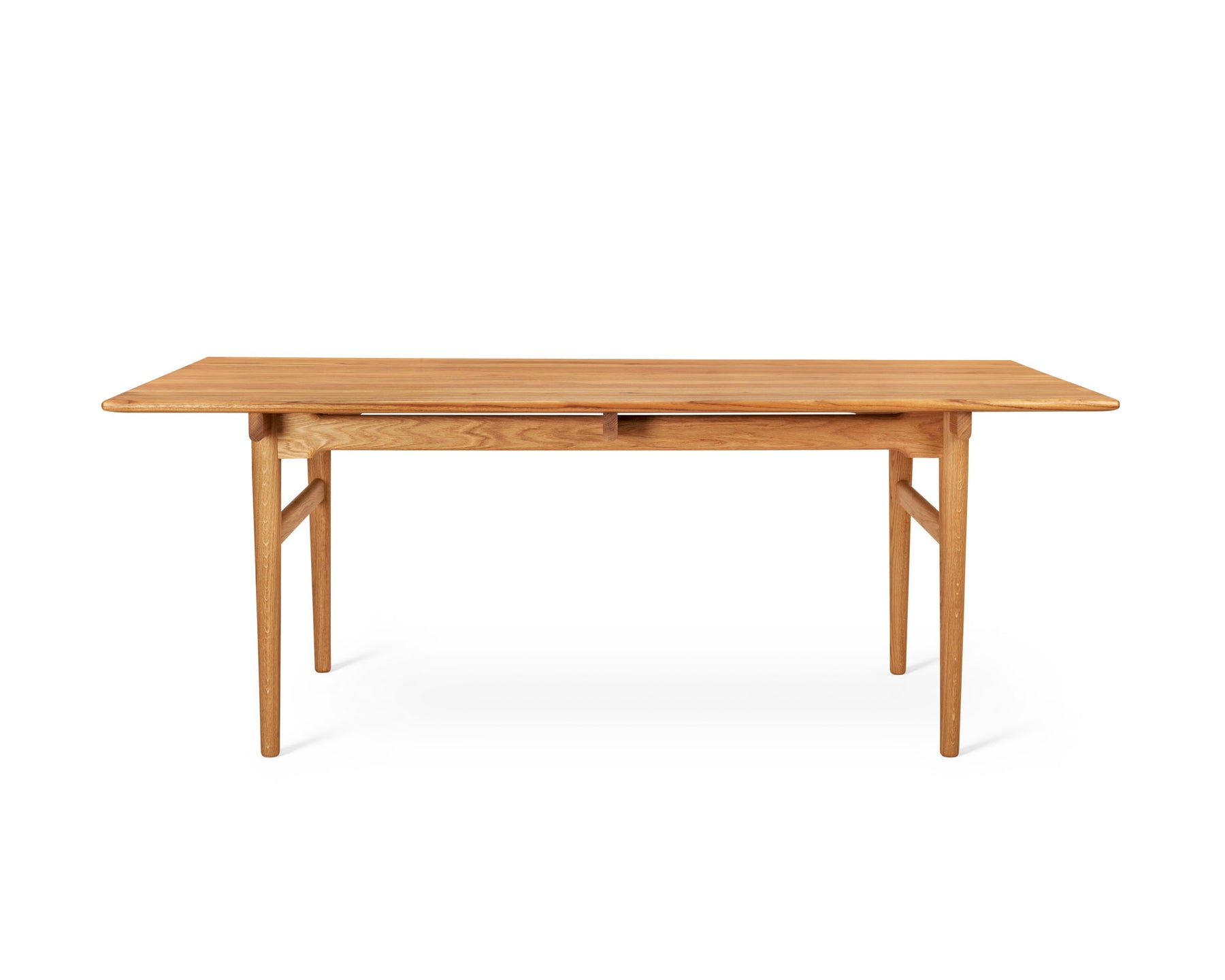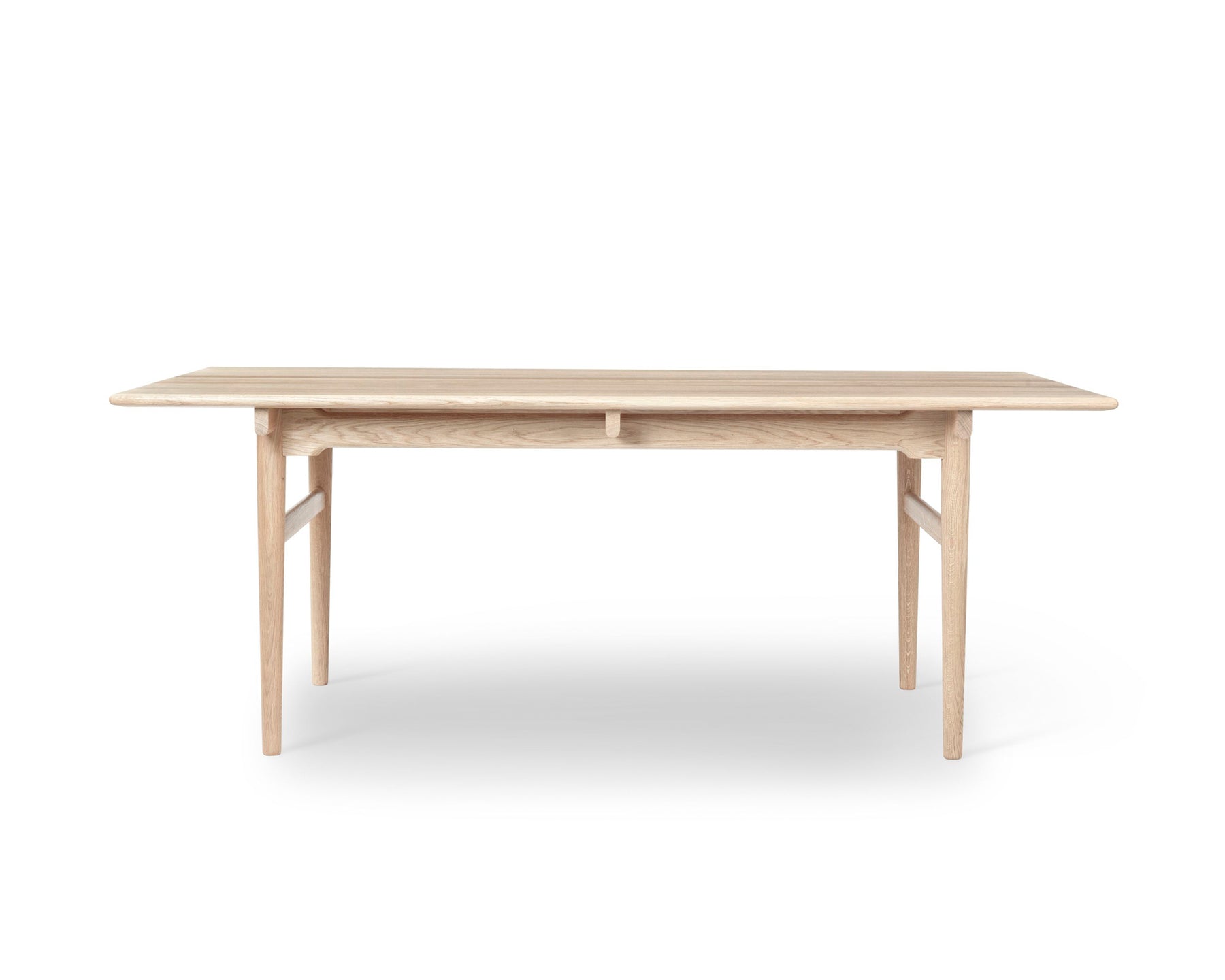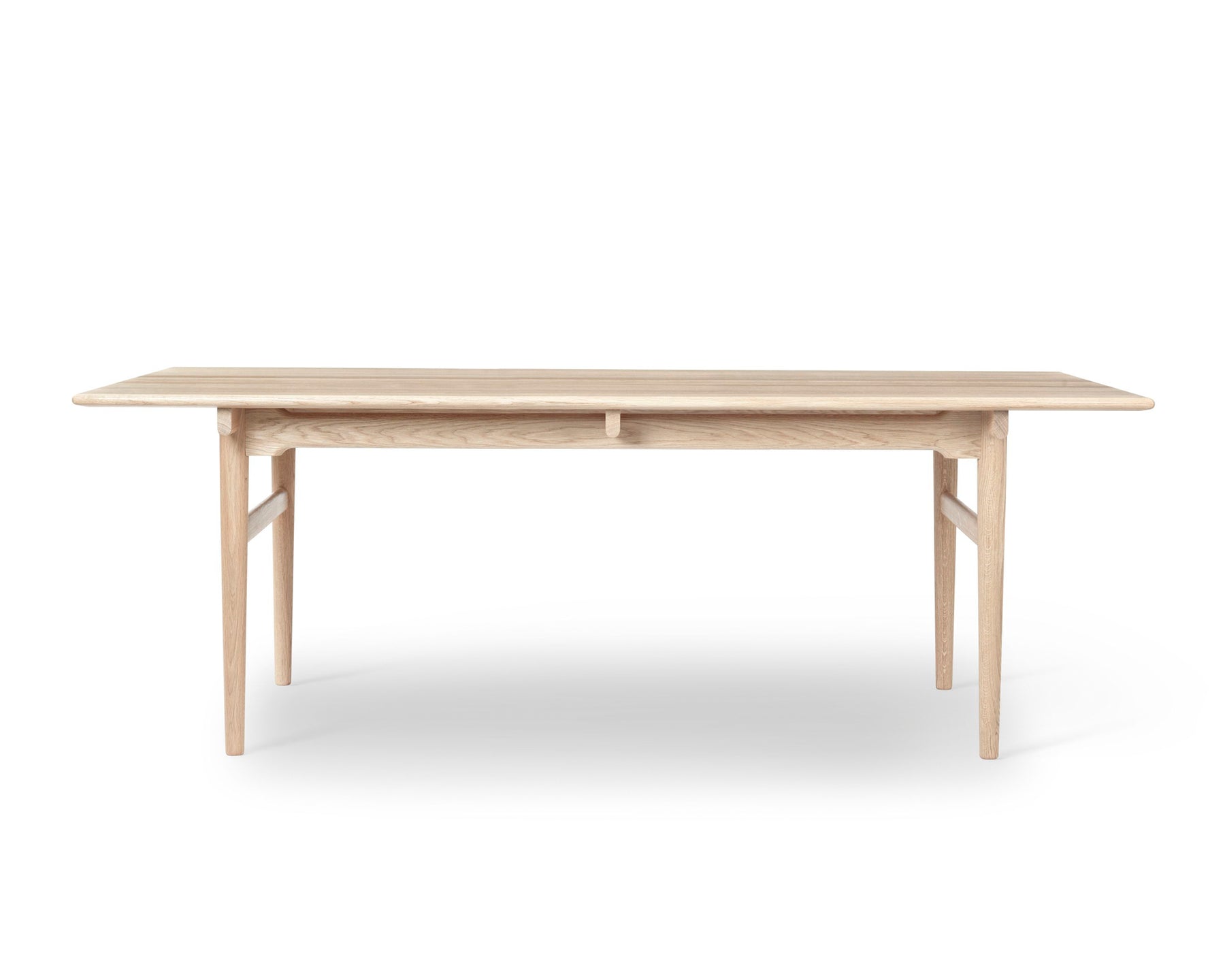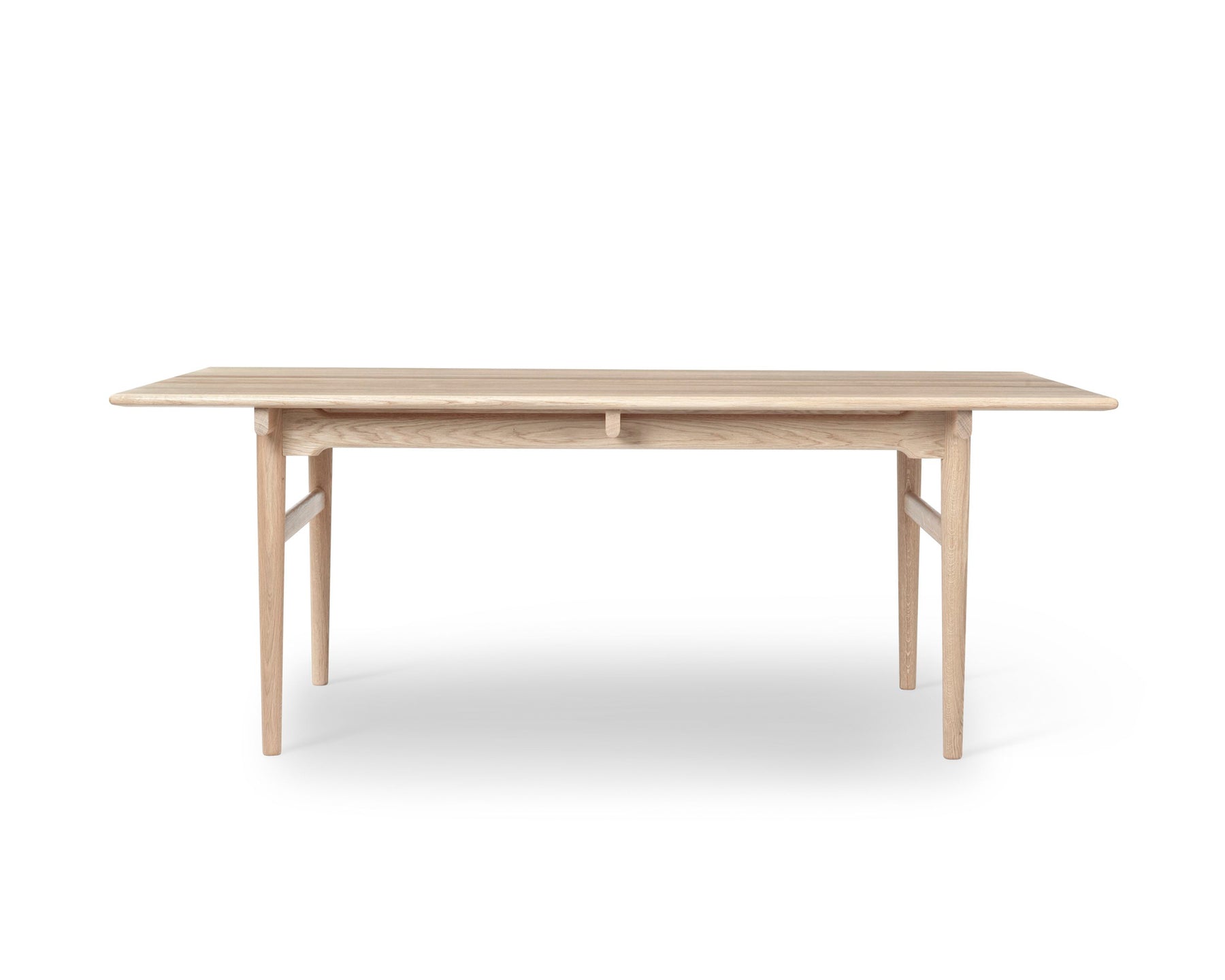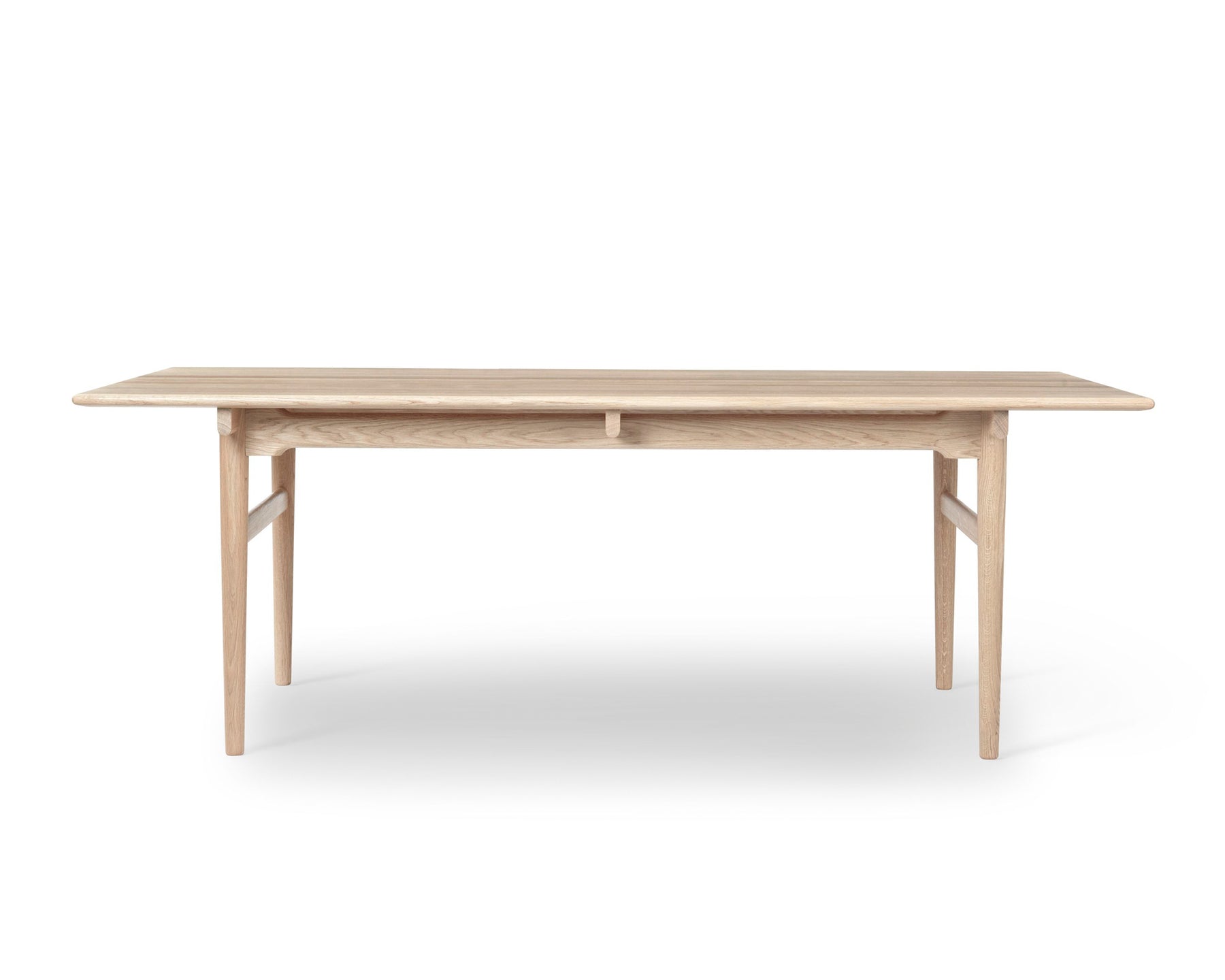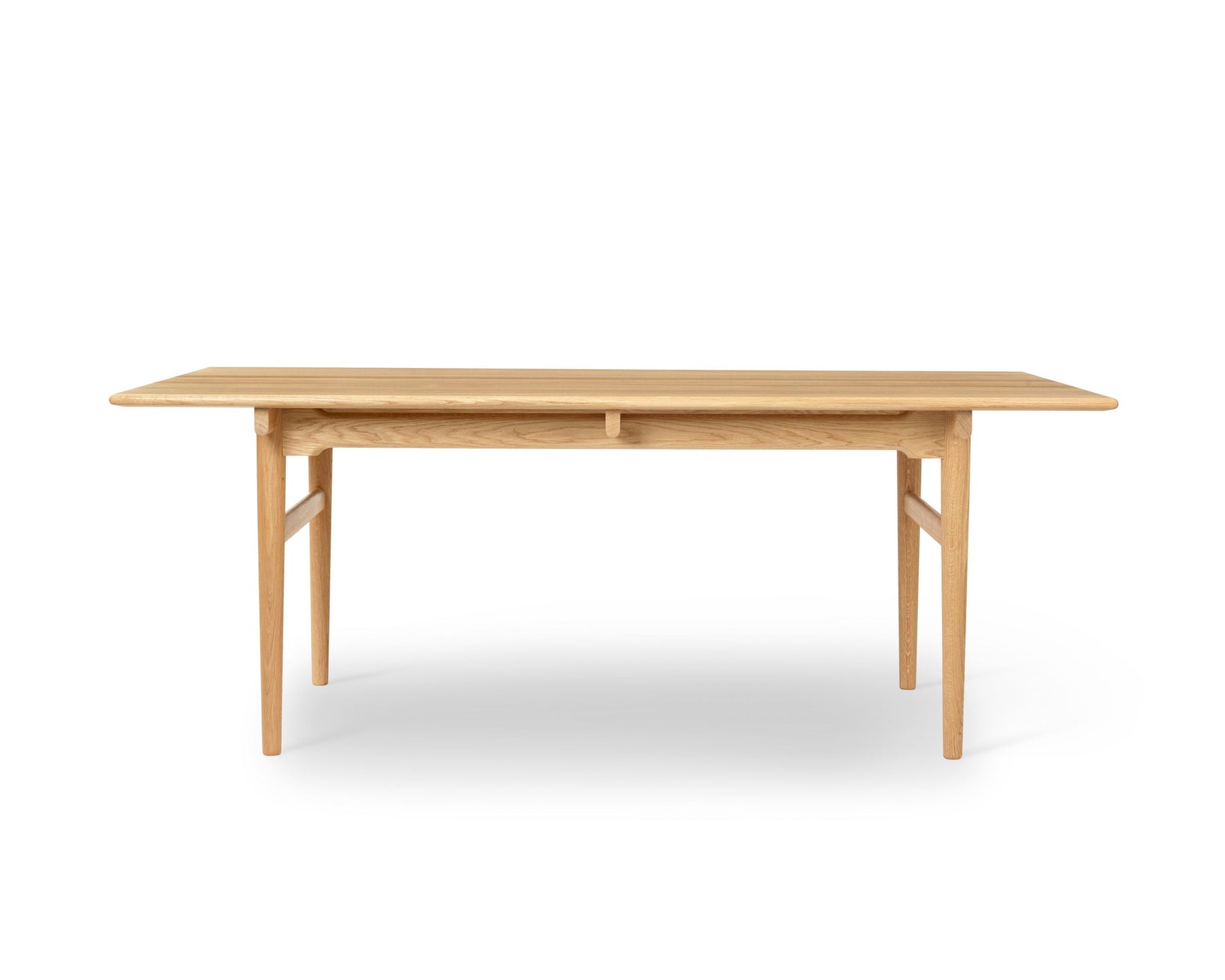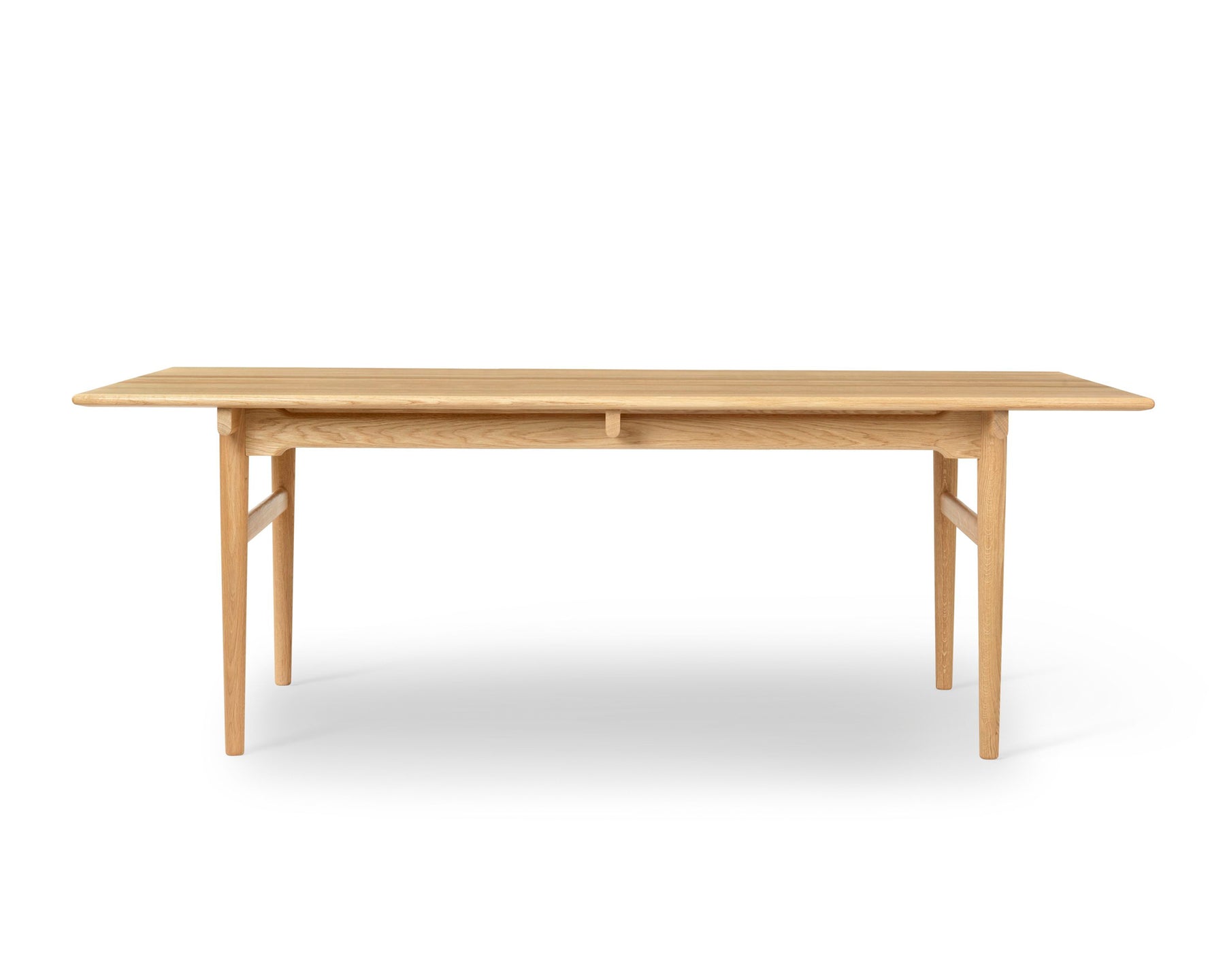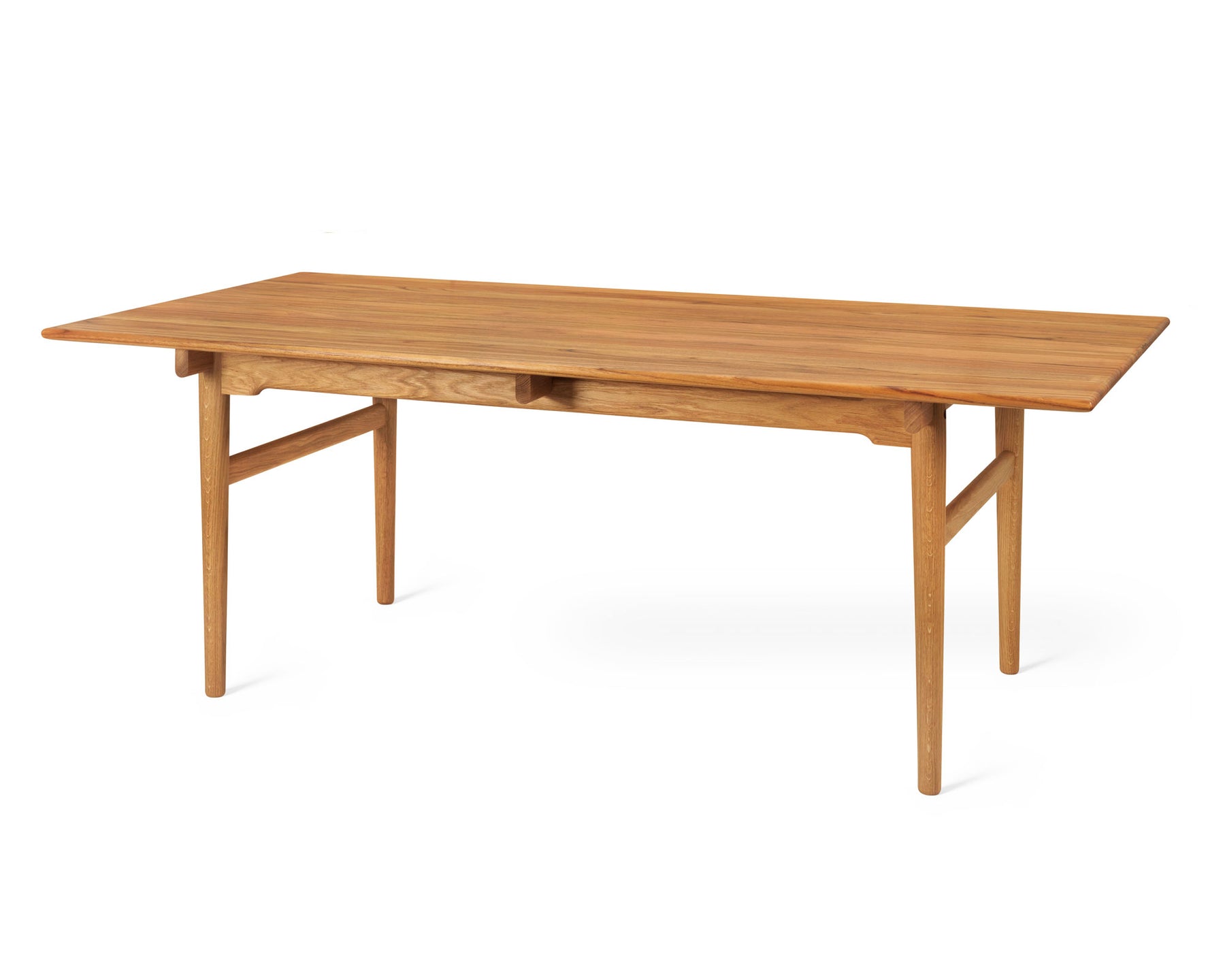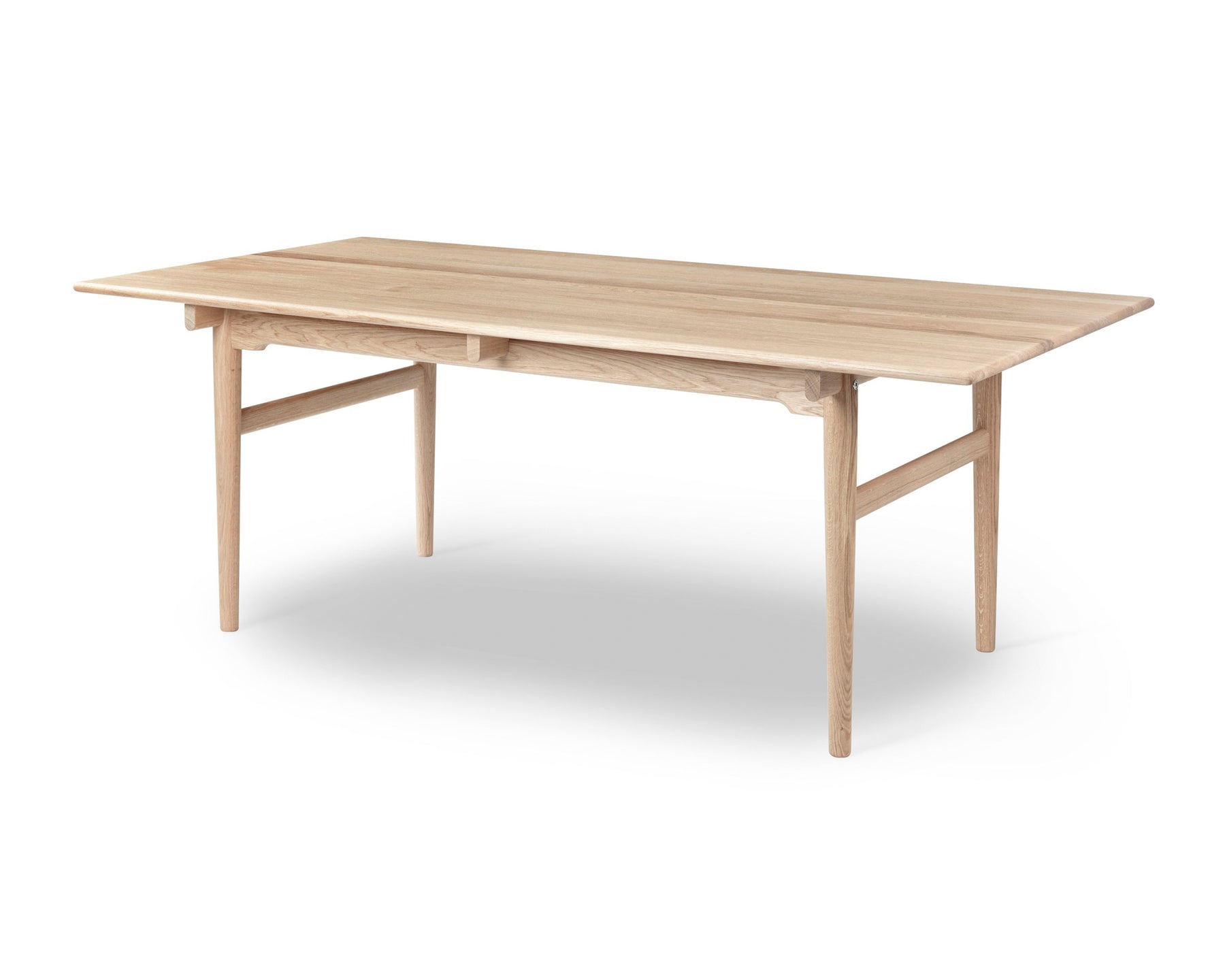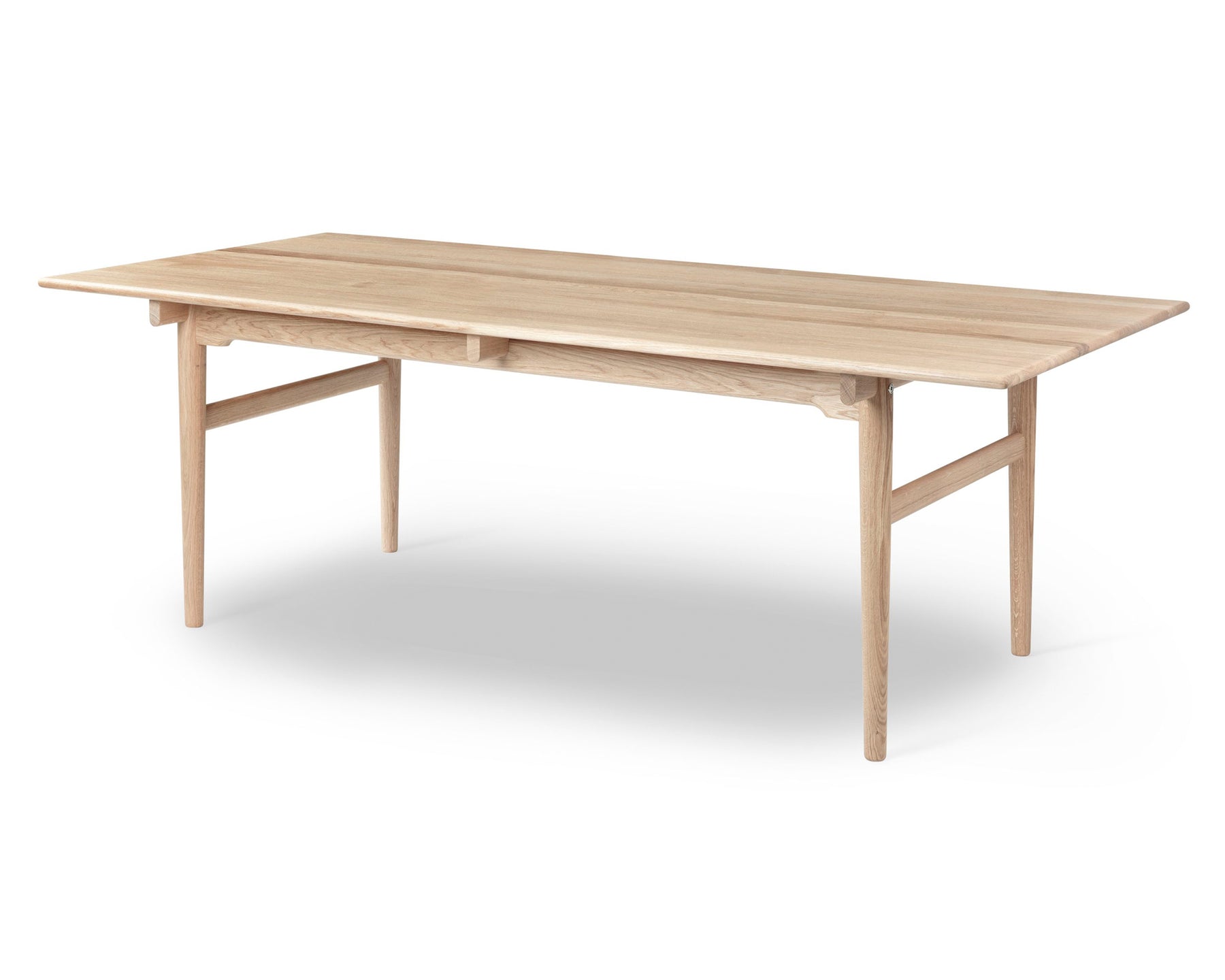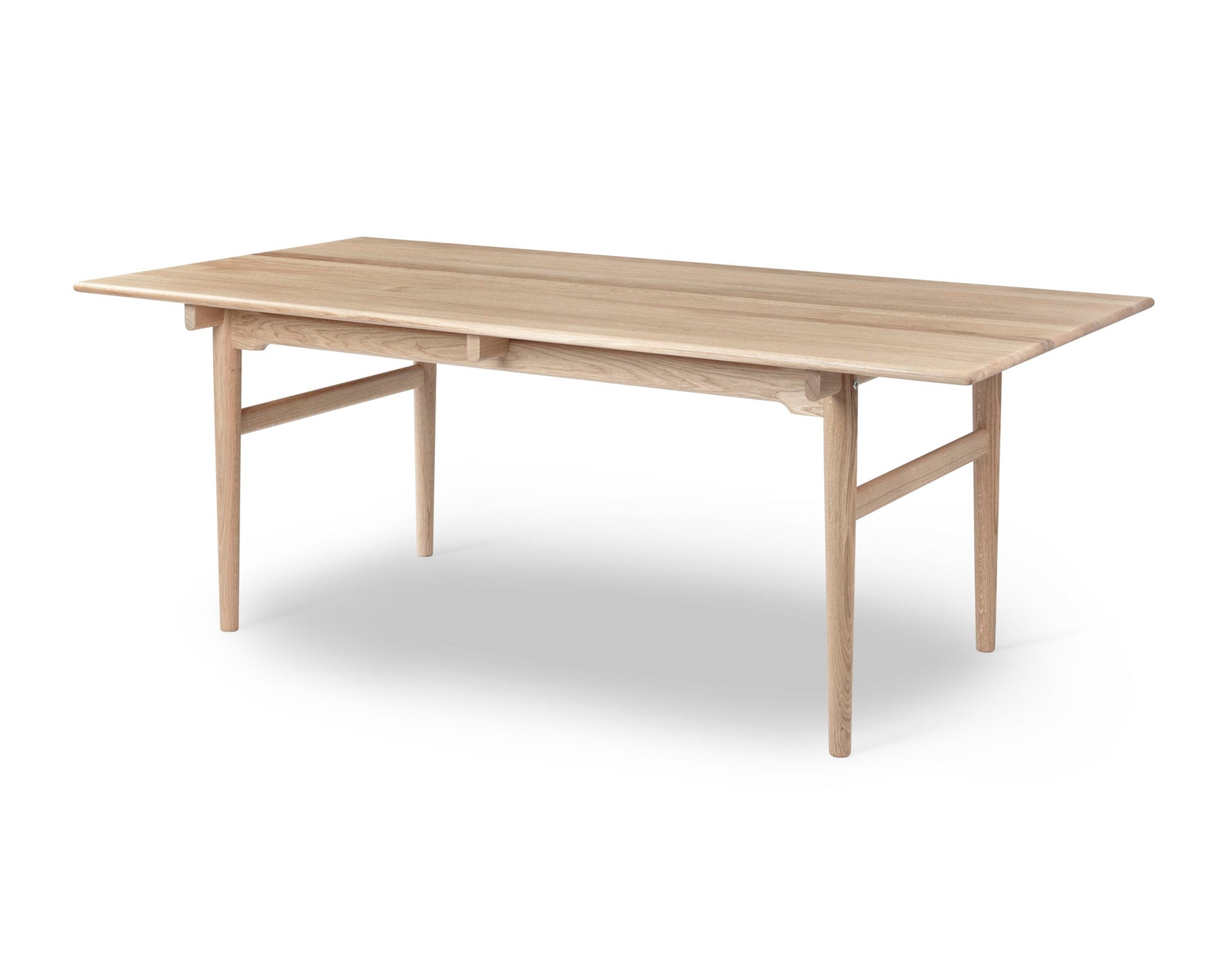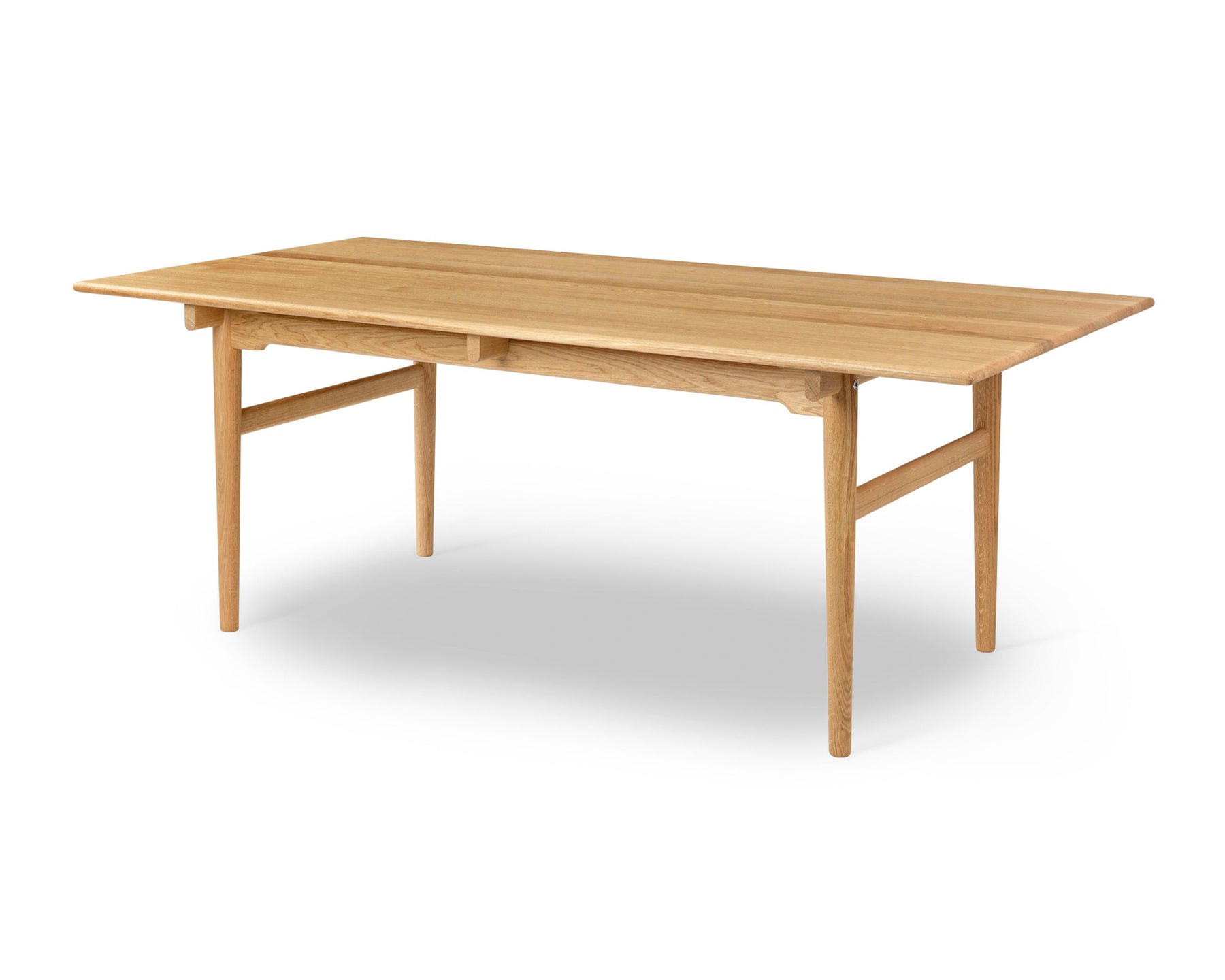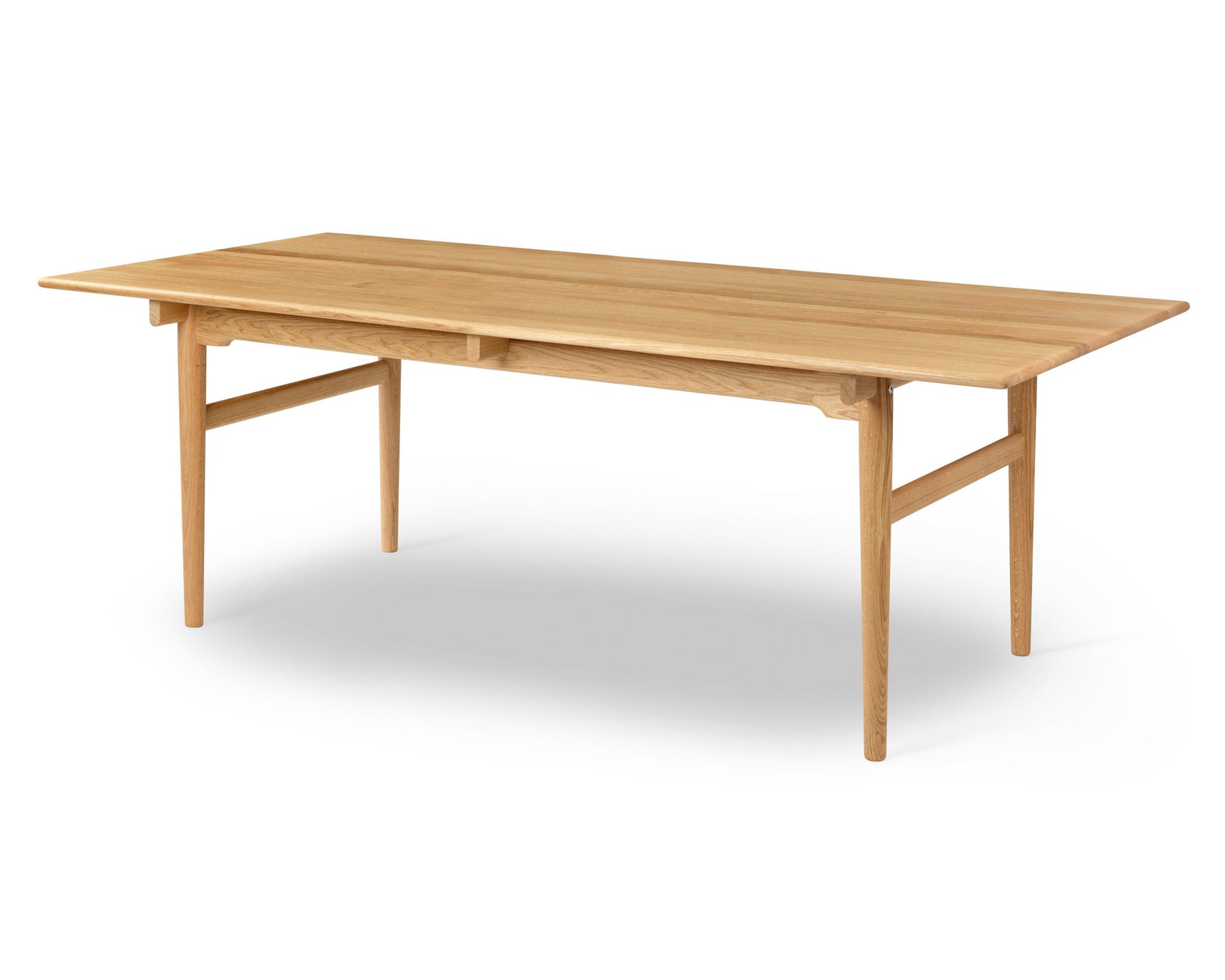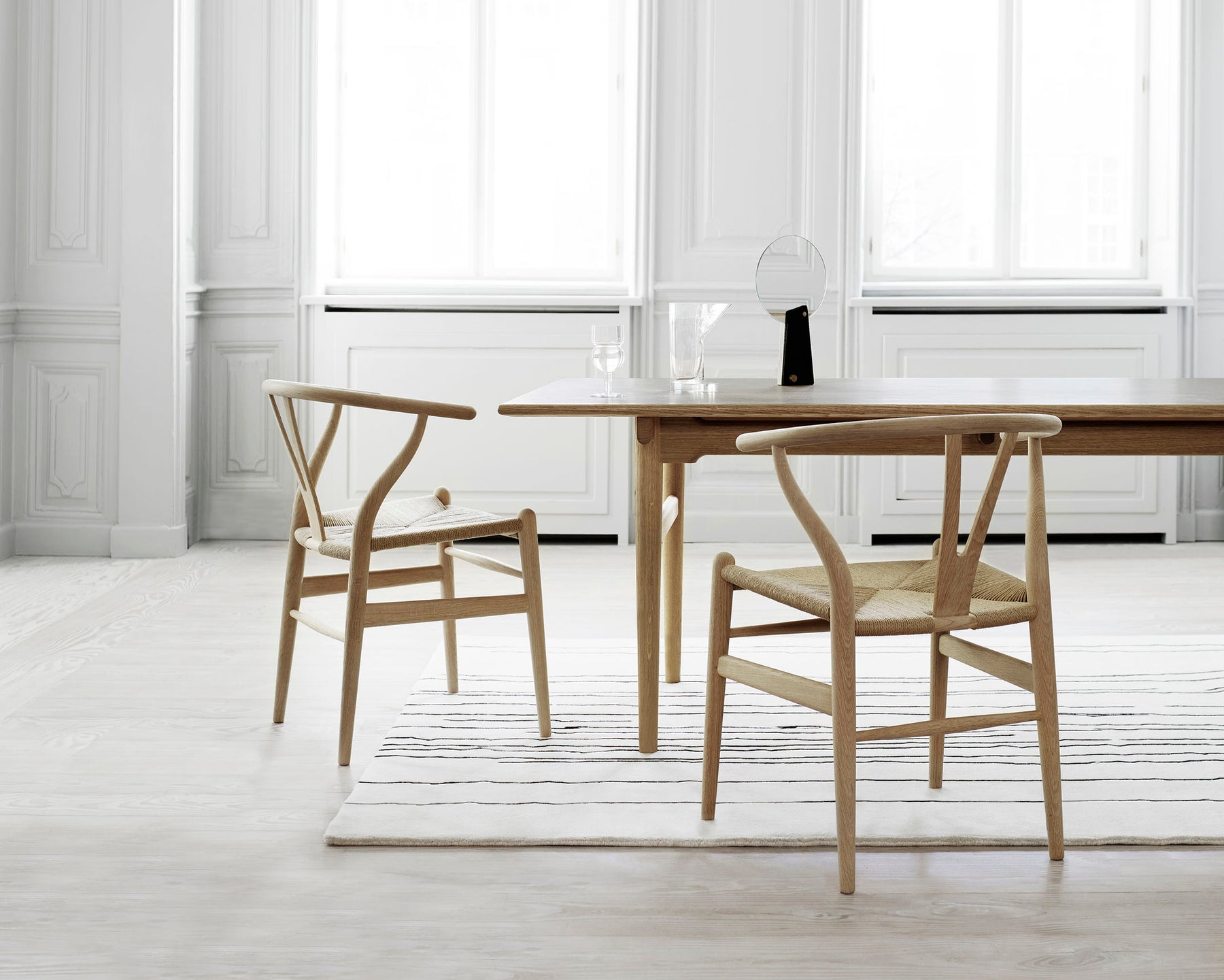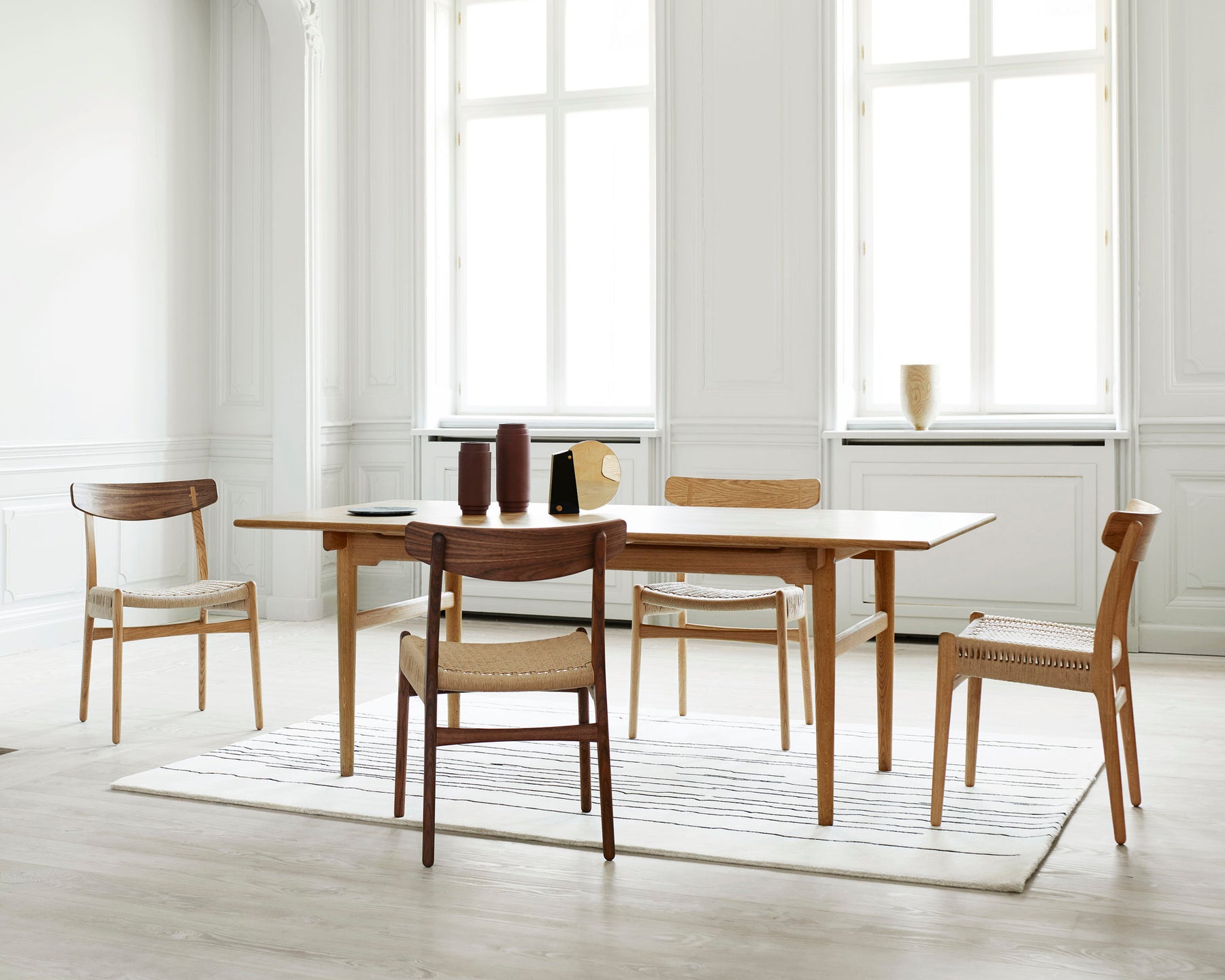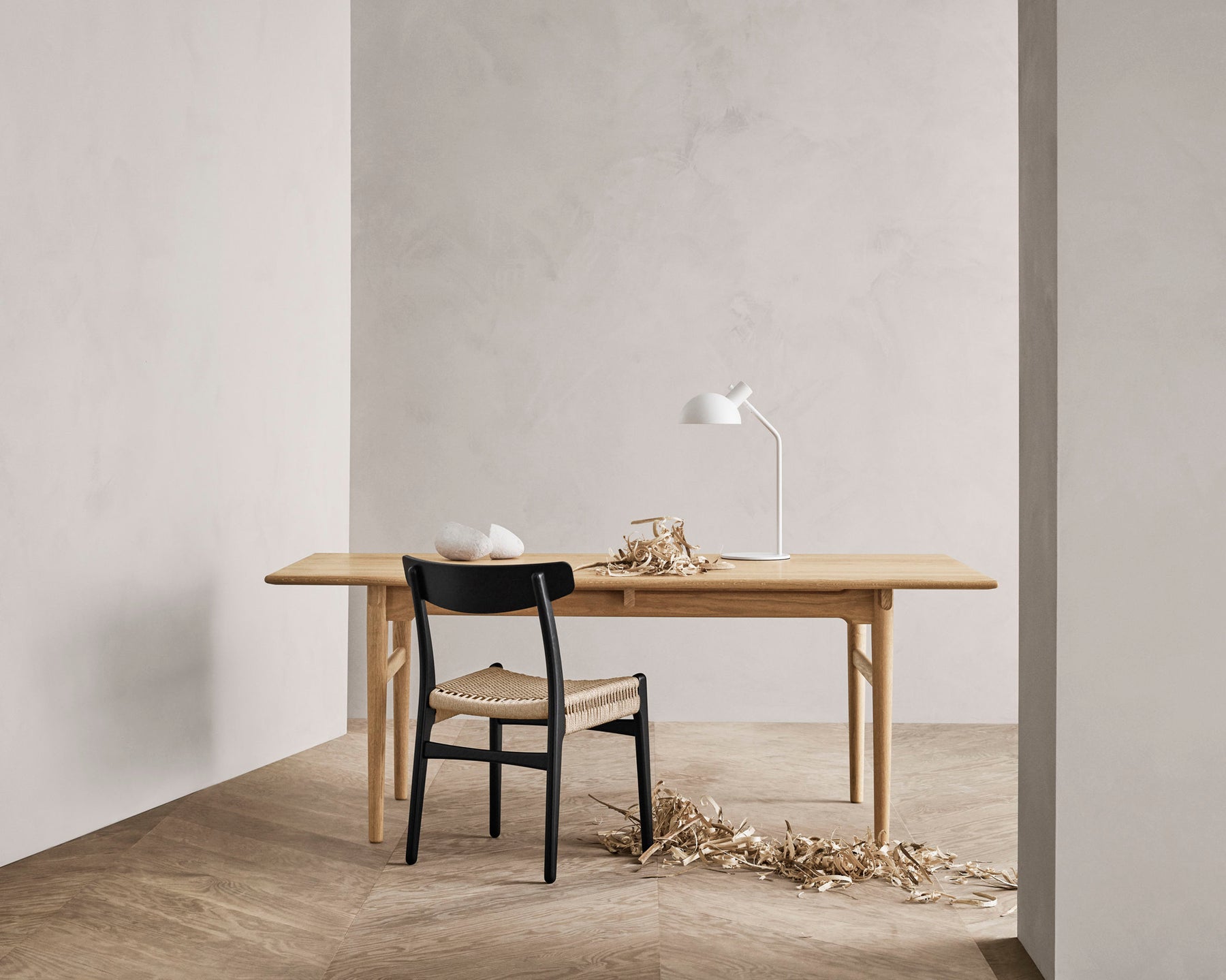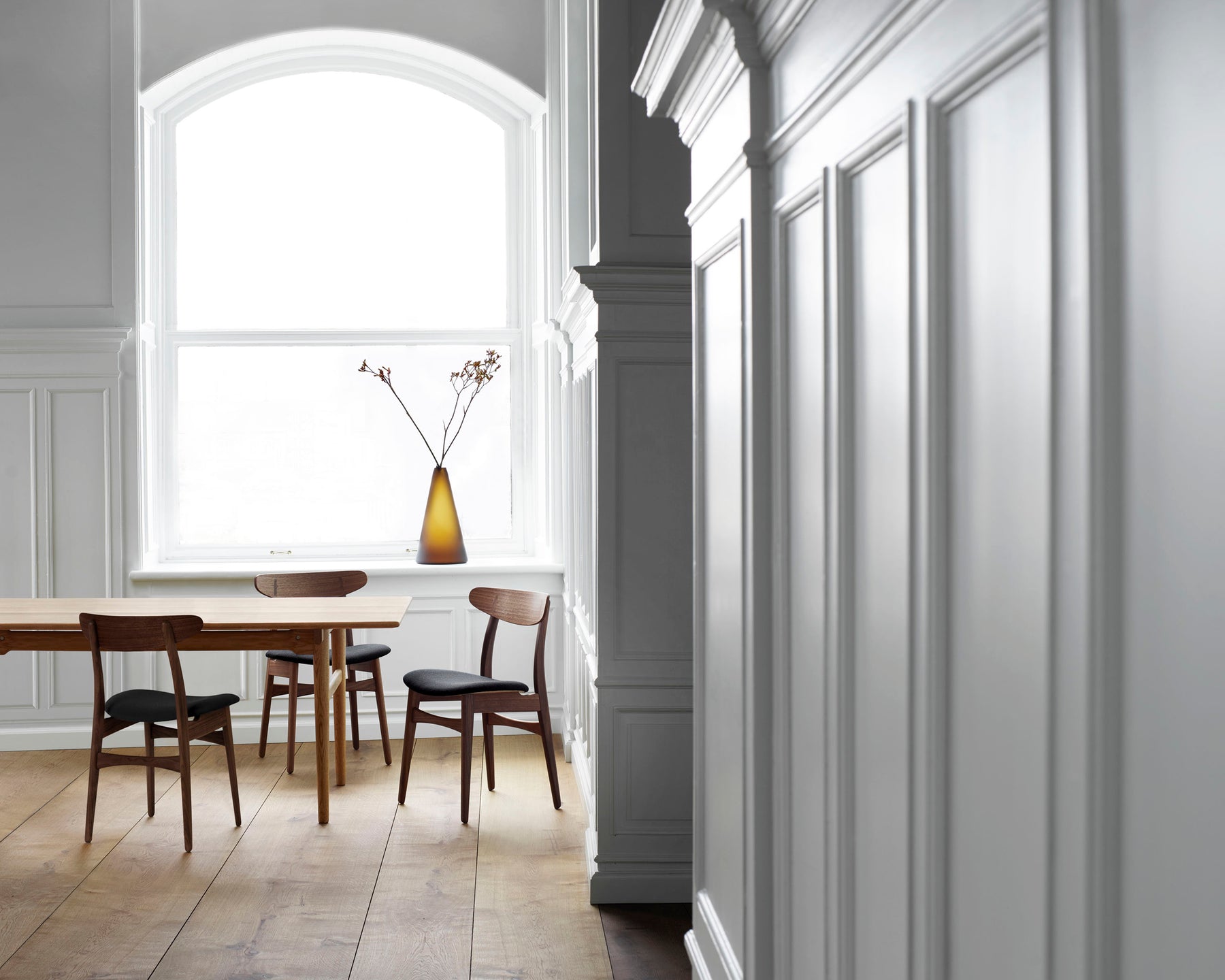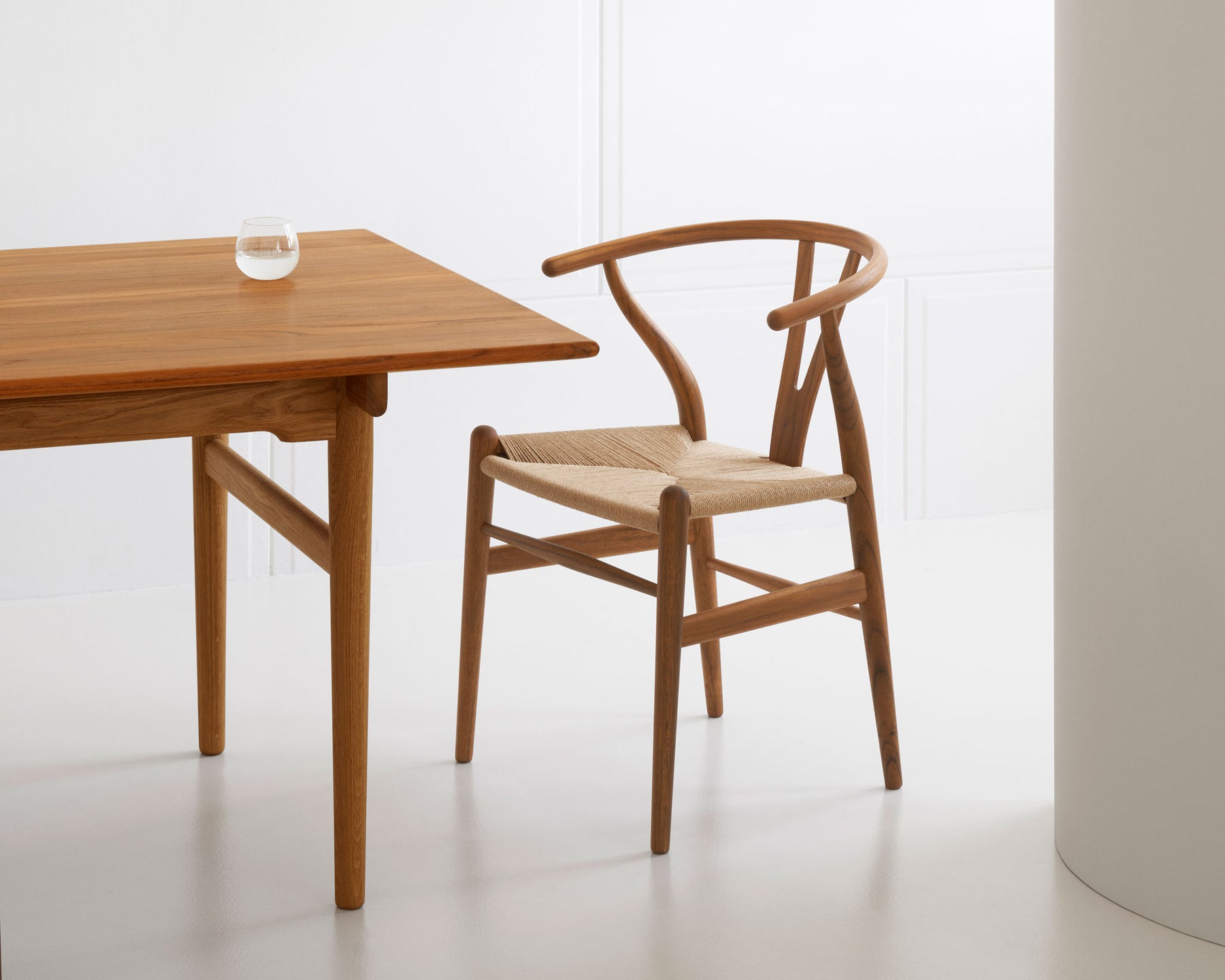 CH327 Table
SIZE:

Small: 74.8"L x 37.4"W
FREE STANDARD DELIVERY
SHIPS IN 6-12 WEEKS
Hans J. Wegner's CH327 dining table from 1962 is a good example of how creativity combined with excellent craftsmanship can result in a different and exciting design. CH327 is a solid wood rectangular dining table with softened edges and rounded legs that become narrower towards the floor. 
The wood's grain follows the length of the tabletop which itself is supported by 3 distinct rails. Underneath each of these, on each side, is a side rail that continues along the length of the table. Between the side rail and the tabletop there is a space, thus giving the impression that the tabletop is floating.
For support, there are two detachable legs at each end which are connected by a cross-stretcher. The legs and stretchers ensure stability of the table transversely while the side rails do the same in the length. The side rails are joined higher at the table legs and more narrowly between them in order to increase leg space for seating. CH327 is available today in two lengths: 74.8 inches for six people and 97.6 inches for eight people. Both tables can be extended at each end with a 15.7 inches wide extension plate, increasing the number of seats to 10 and 12. Extension plates are sold separately.
The elegant CH327 Wegner table is suitable to be used as both a dining table and a meeting table. It can also easily be used as a desk.
DIMENSIONS (SMALL): 74.8"L x 37.4"W x 28.3"H (Seats 6 People)

DIMENSIONS (LARGE): 97.6"L x 37.4"W x 28.3"H (Seats 8 People)
MATERIAL: Solid Wood
WOOD: Beech Soap, Beech Lacquer, Beech Oil, Oak Soap, Oak Lacquer,  Oak Oil, Oak White Oil, Walnut Top & Oak Base Lacquer, Walnut Top & Oak Base Oil, Walnut Lacquer, Teak Oil Top & Oak Oil Base, or Walnut Oil
DESIGN: Hans J. Wegner for Carl Hansen & Son