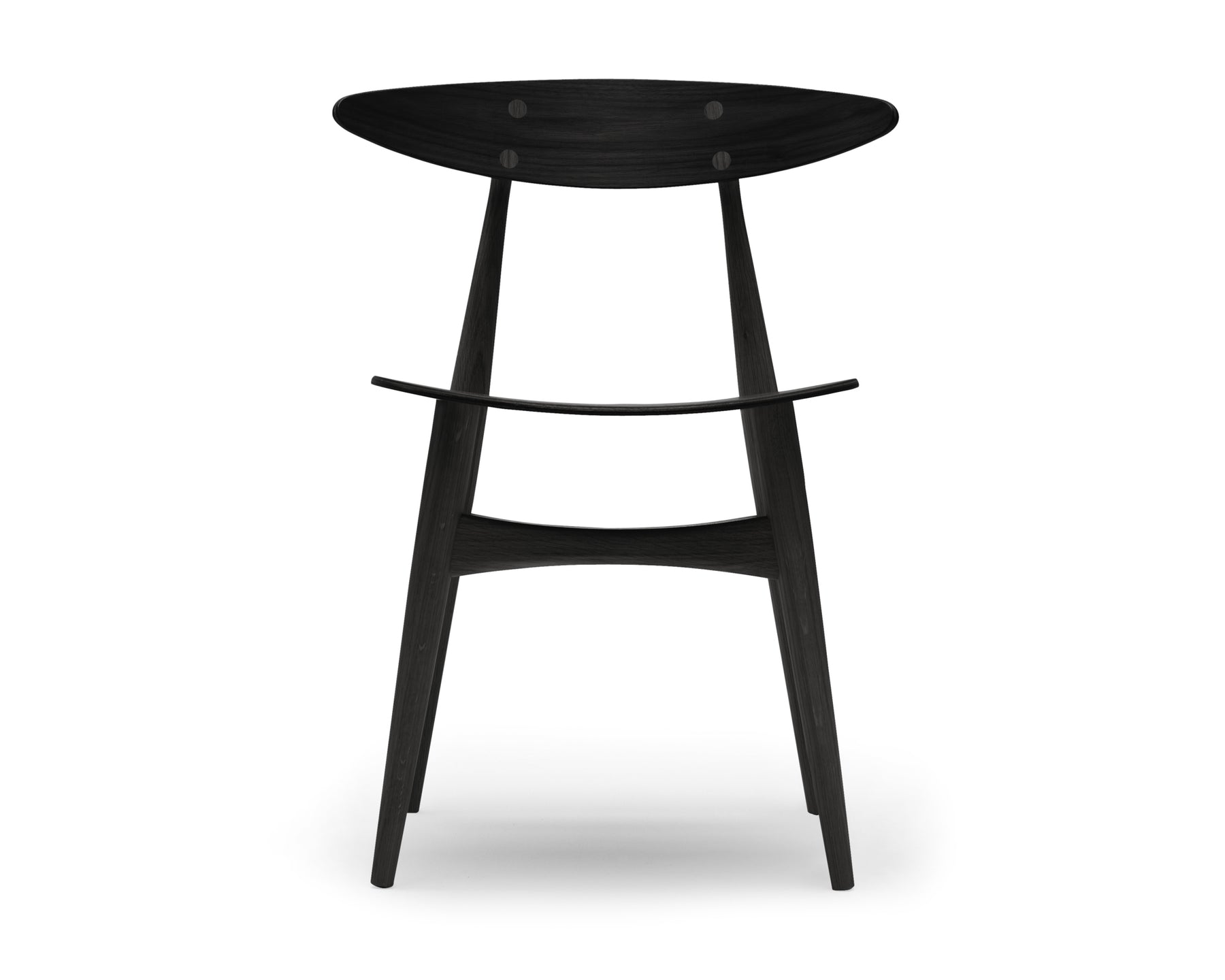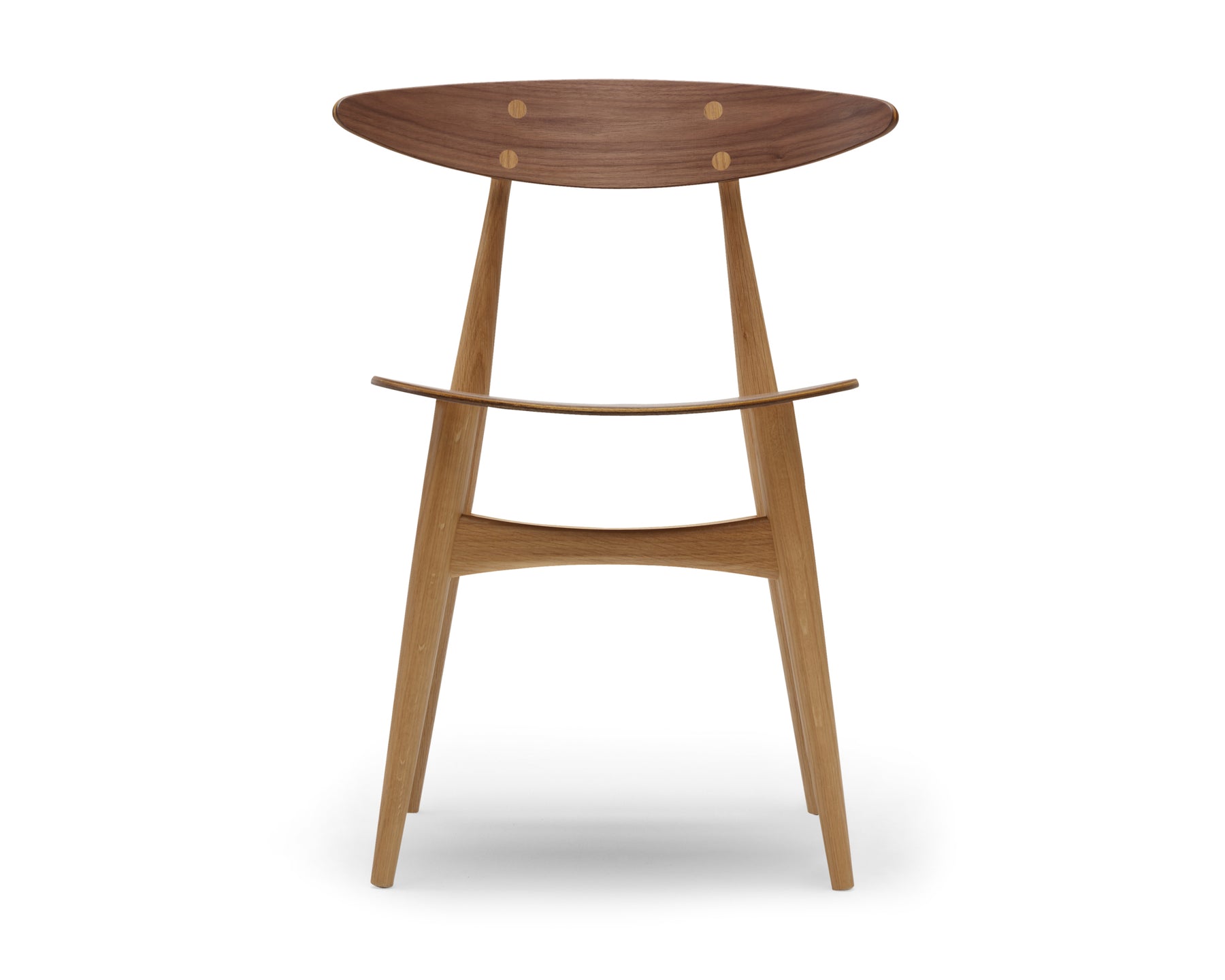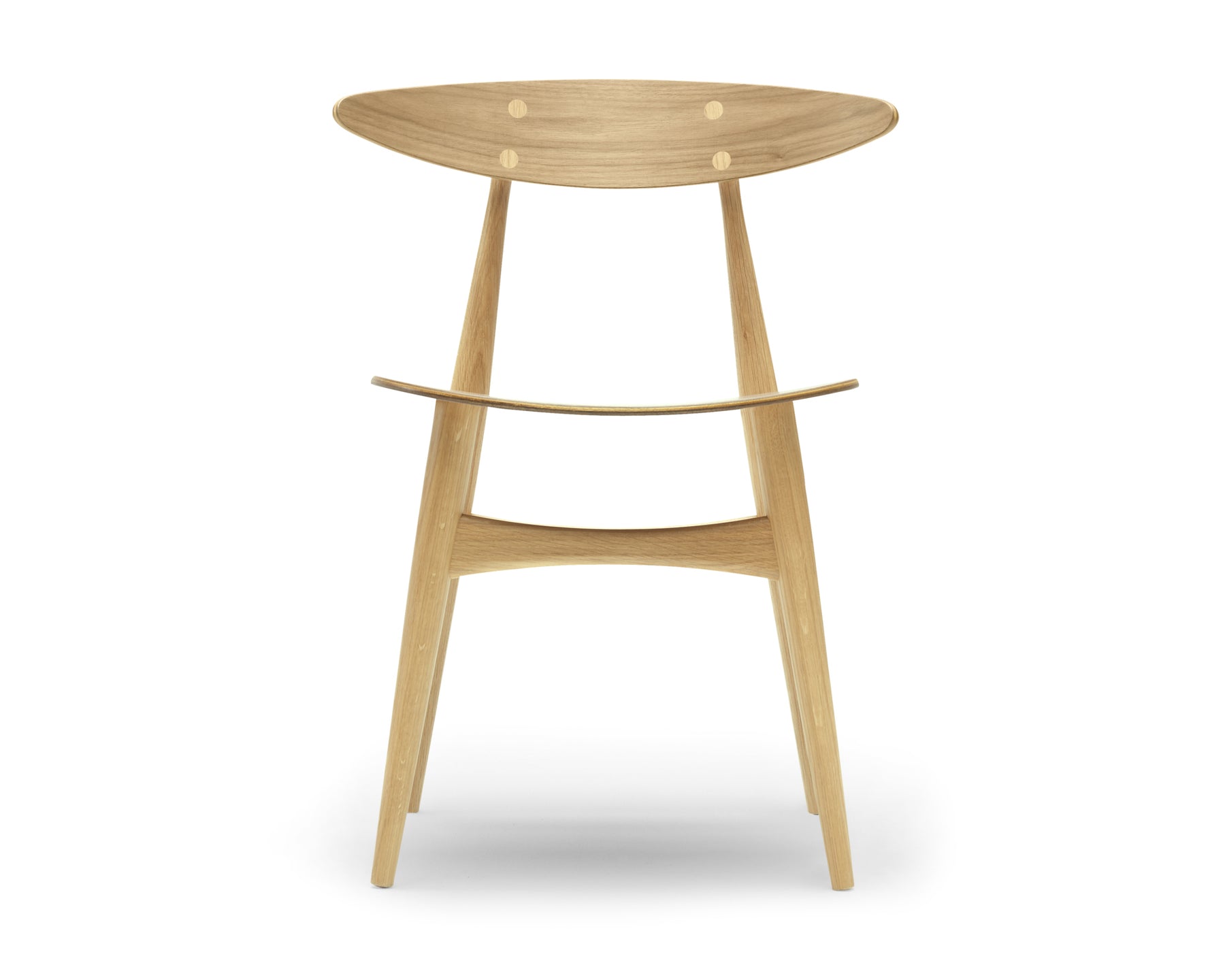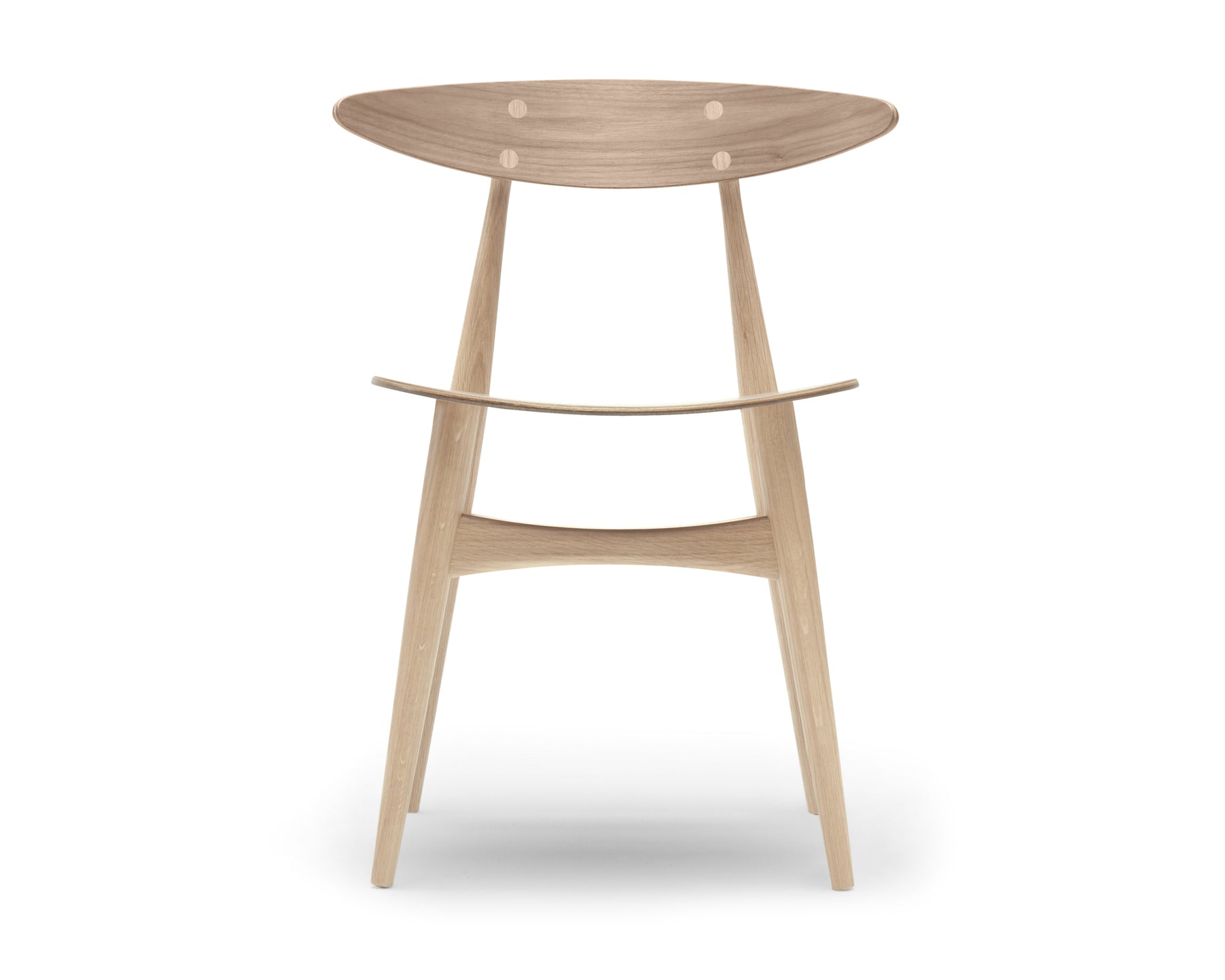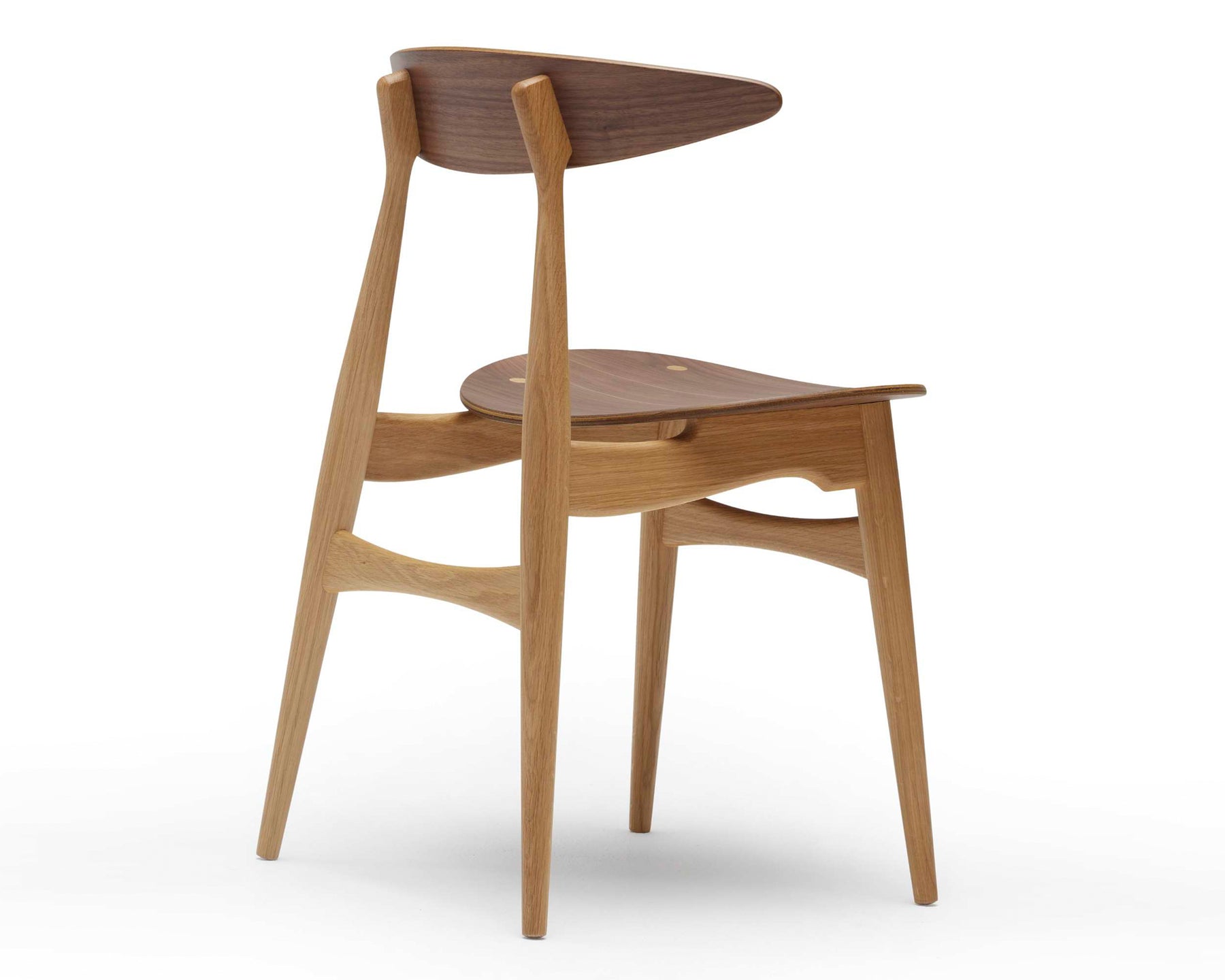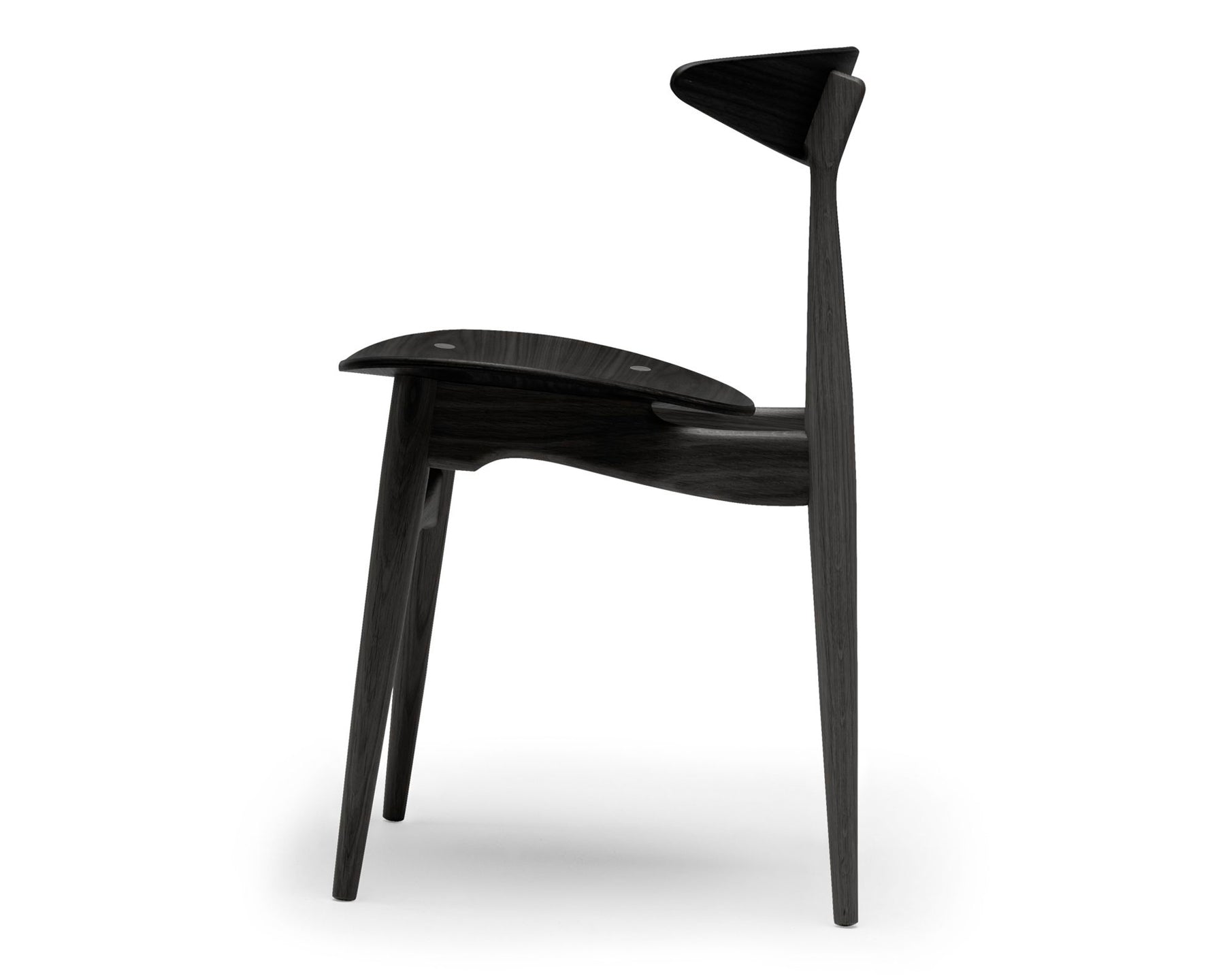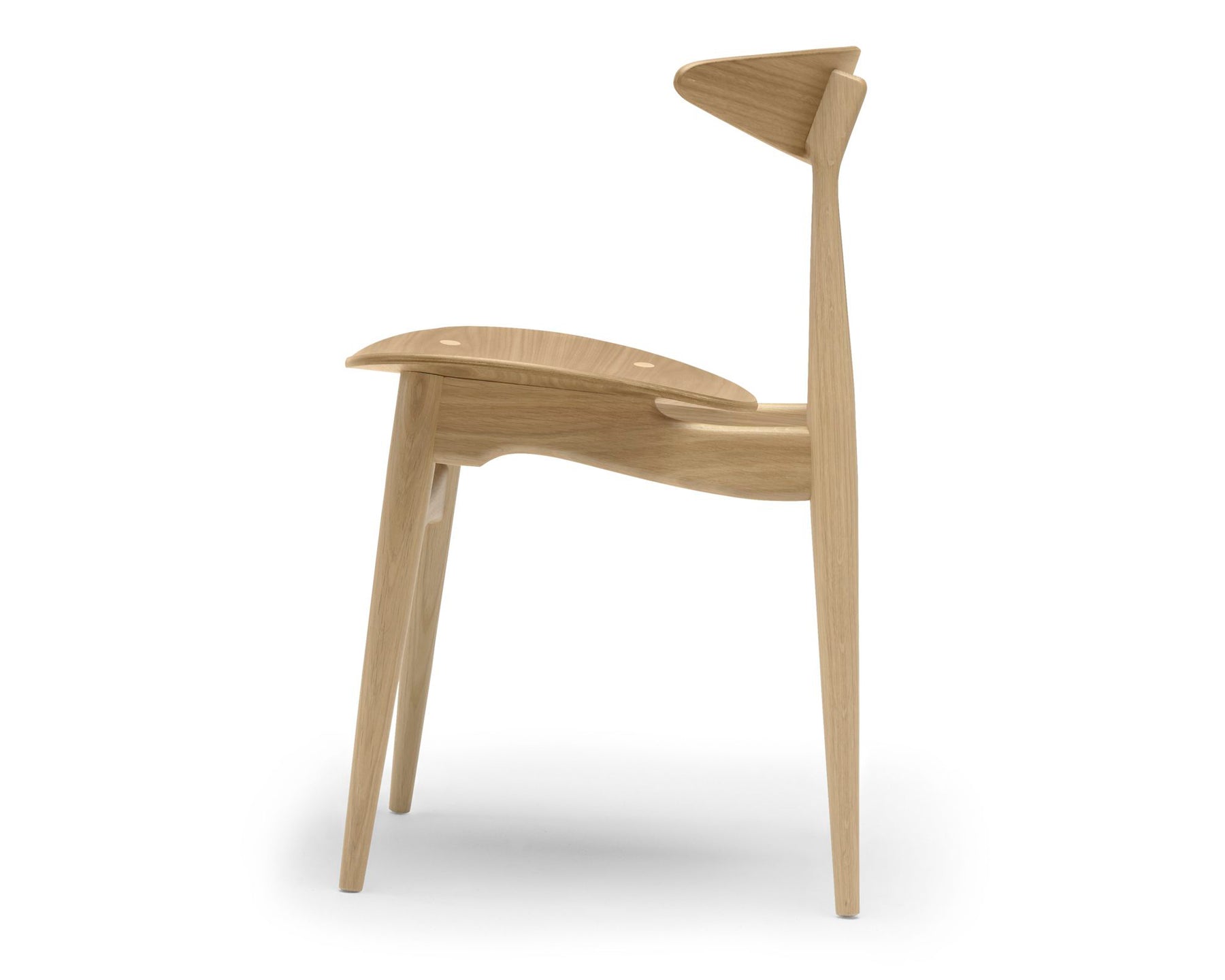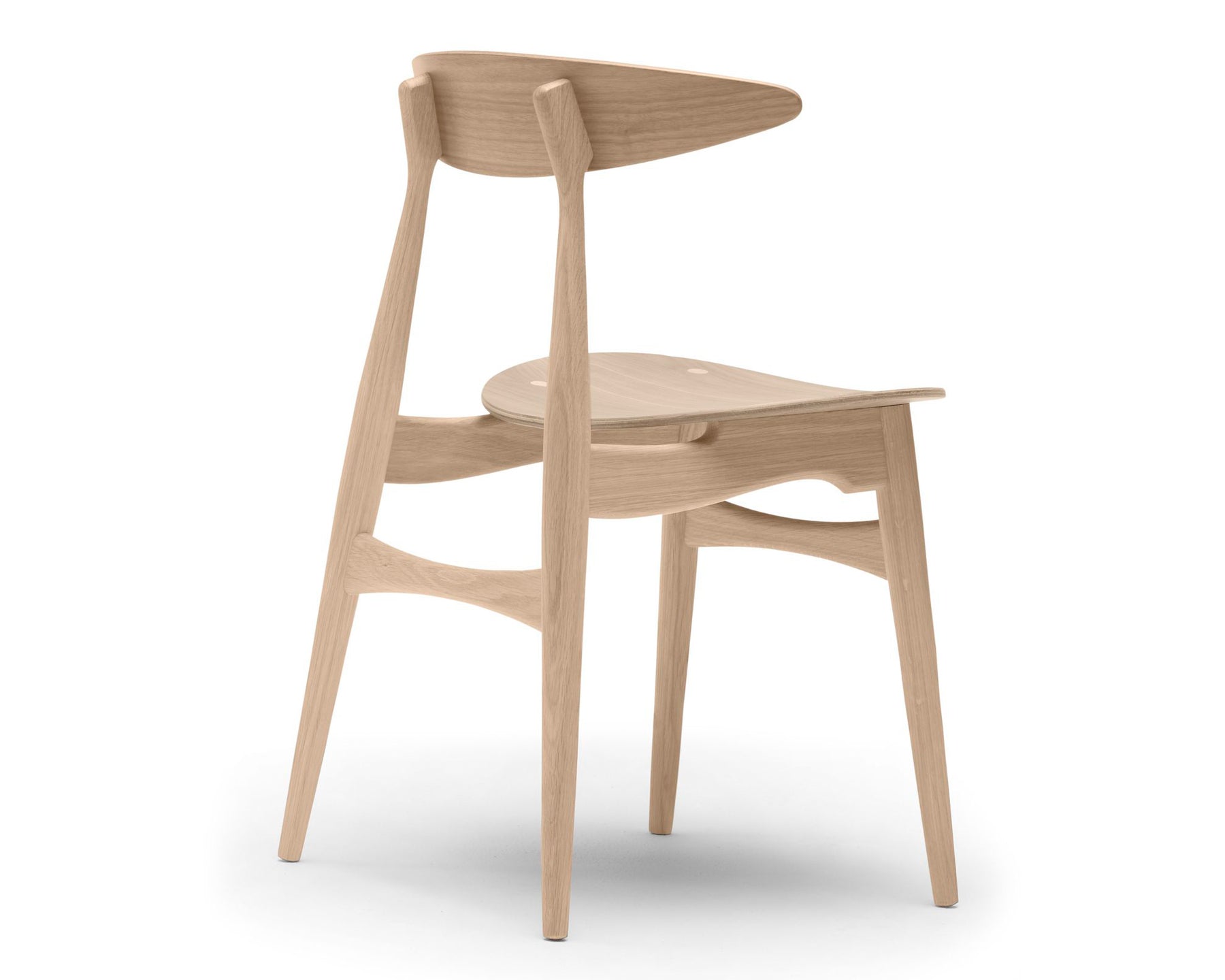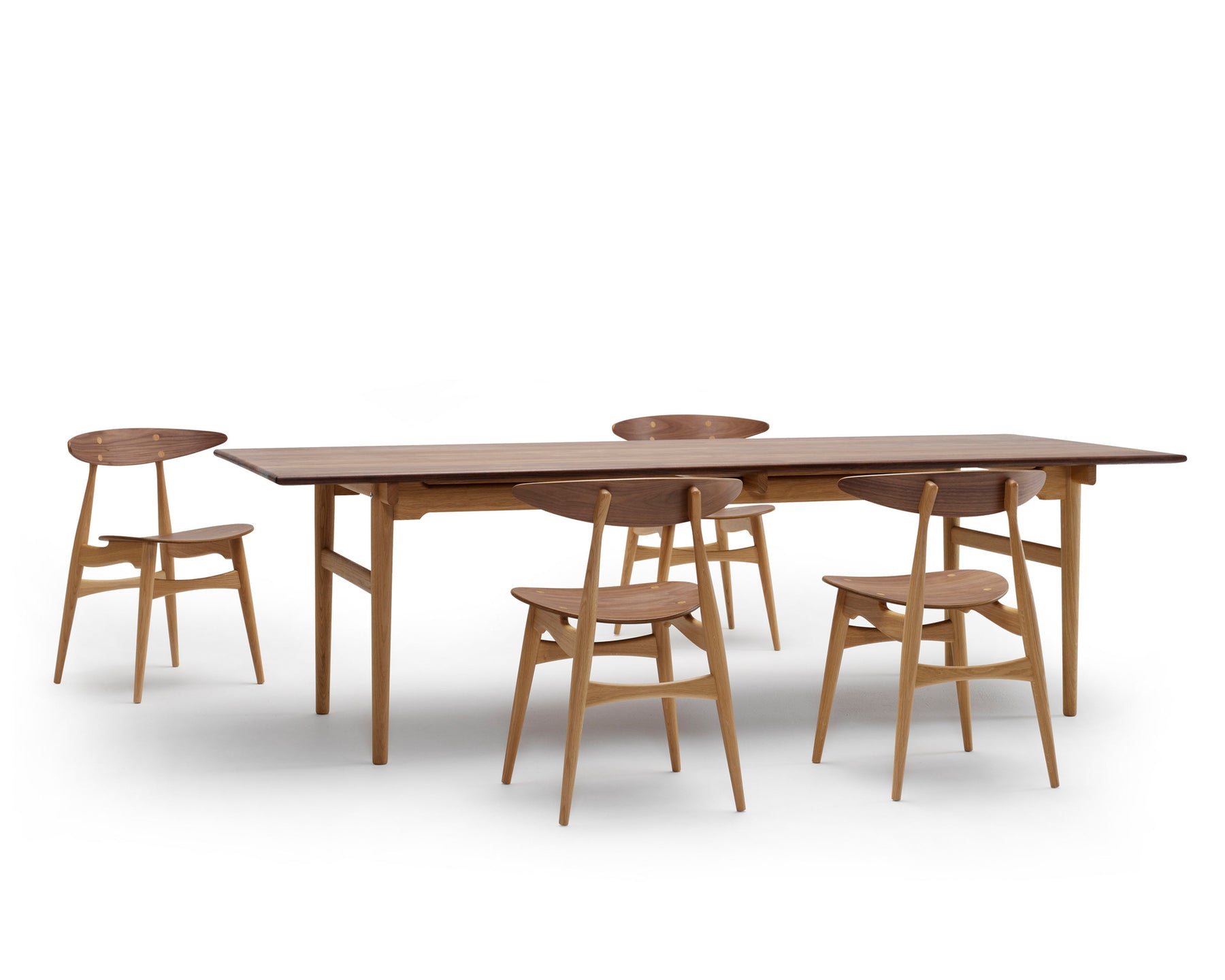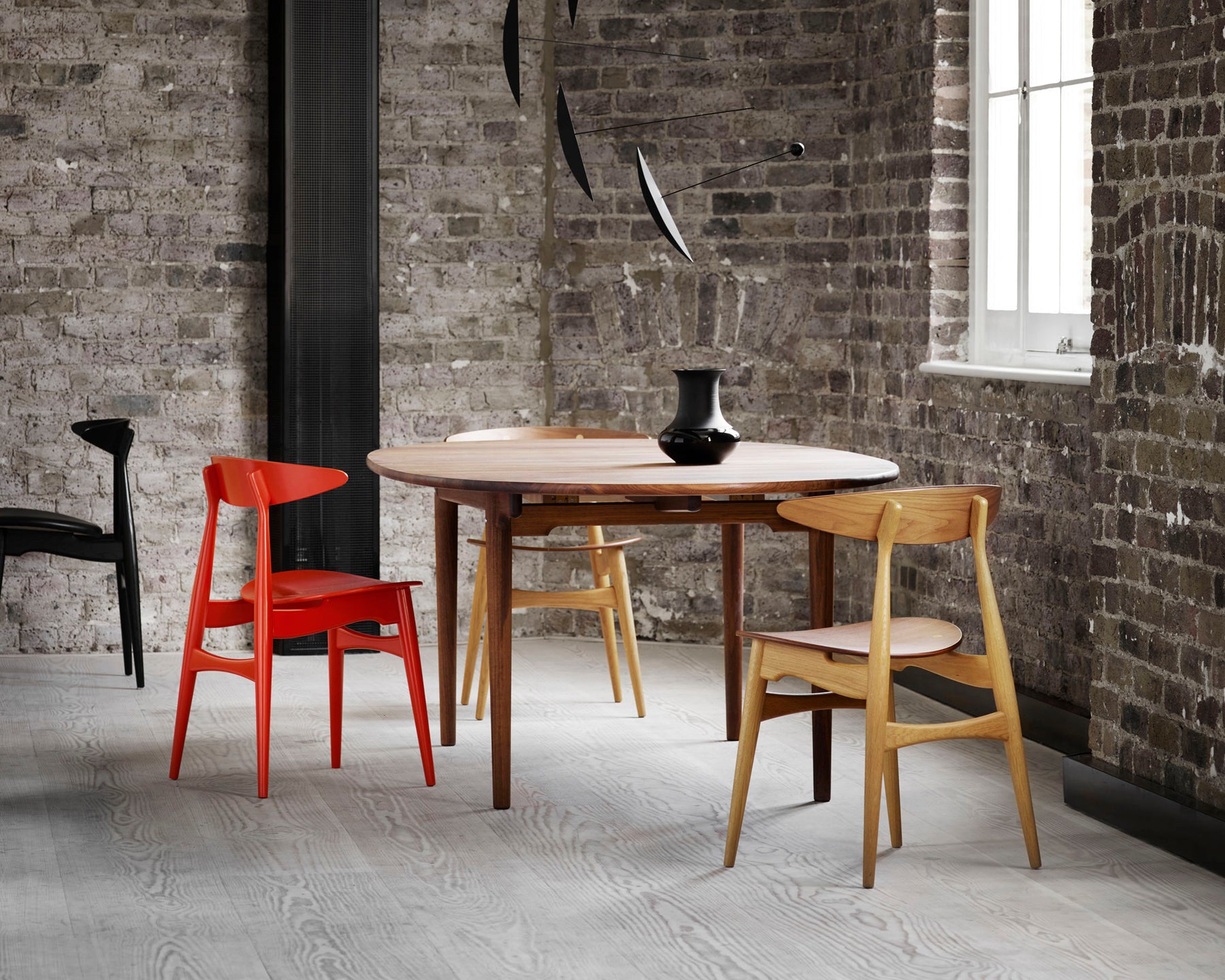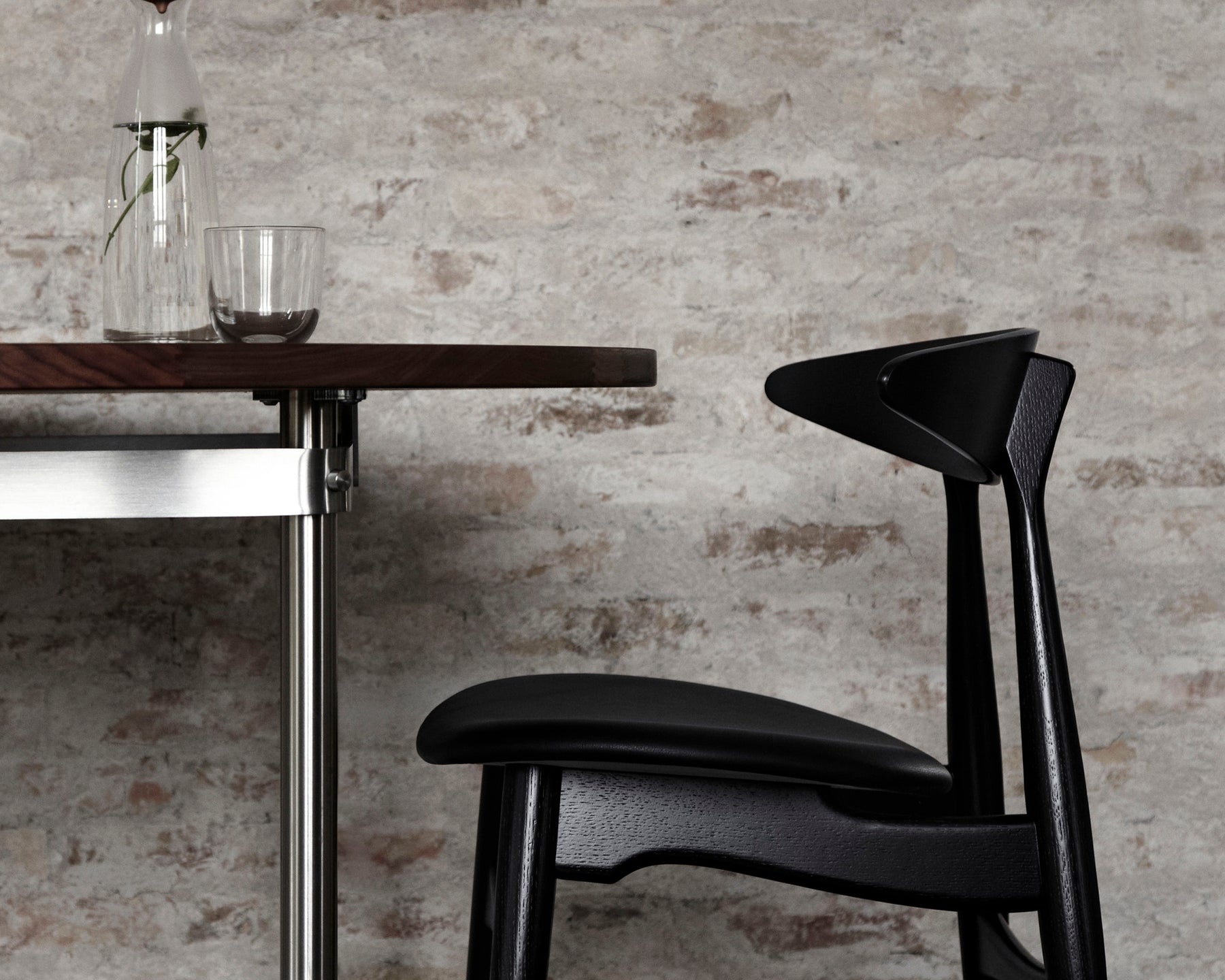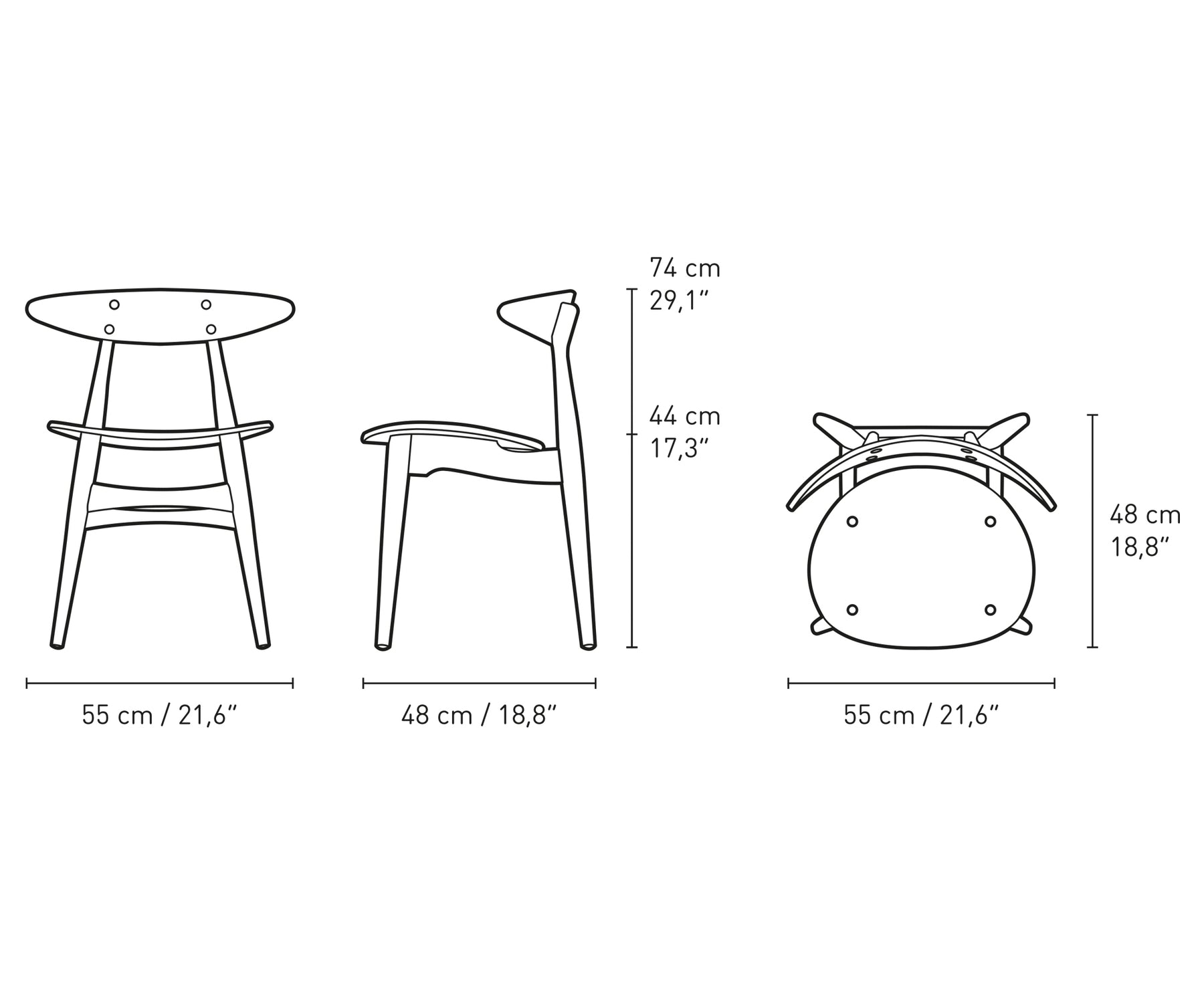 CH33T Chair
FREE STANDARD DELIVERY
SHIPS IN 9-12 WEEKS
Hans J. Wegner designed the CH33T chair for Carl Hansen & Søn in 1957 which was then produced for the next 10 years. In 2012, Carl Hansen & Søn reintroduced the manufacturing of this characteristic dining chair.

The chair's mode of expression clearly reflects Wegner's personal approach to design. It is harmonious and with finely sculptured features. Everything down to the smallest detail is well planned. The CH33T is based on the idea of creating an attractive and sturdy chair with sensible ergonomics while maintaining a finer dimension in the wood where possible. Therefore, the tapered legs are thickest where they need to support load-bearing joints with the seat's rails and become slender closest to the floor.

The CH33T appears visually light with a clear division between the bearing – the wooden frame with sloping legs - and the supported elements, in the form of the two plywood shell shapes. In combination with the oval seat, the curved shape of the back makes it possible to turn in the chair and continue to have support in more sloping sitting positions.
DIMENSIONS: 29.1" H x 21.6" W x 18.8" D
SEAT HEIGHT: 17.3" H
WEIGHT: 7.7 lbs (23.1 lbs packed)
MATERIAL: Solid Wood Frame and Wood Veneer Seat & Back
FRAME / SEAT & BACK: Oak Oil / Oak Veneer, Oak Lacquer / Oak Veneer, Oak White Oil / Oak Veneer, Oak Oil / Walnut Veneer, Oak Lacquer / Walnut Veneer, or Oak Black Lacquer / Oak Black Veneer
DESIGN: Hans J. Wegner for Carl Hansen & Son