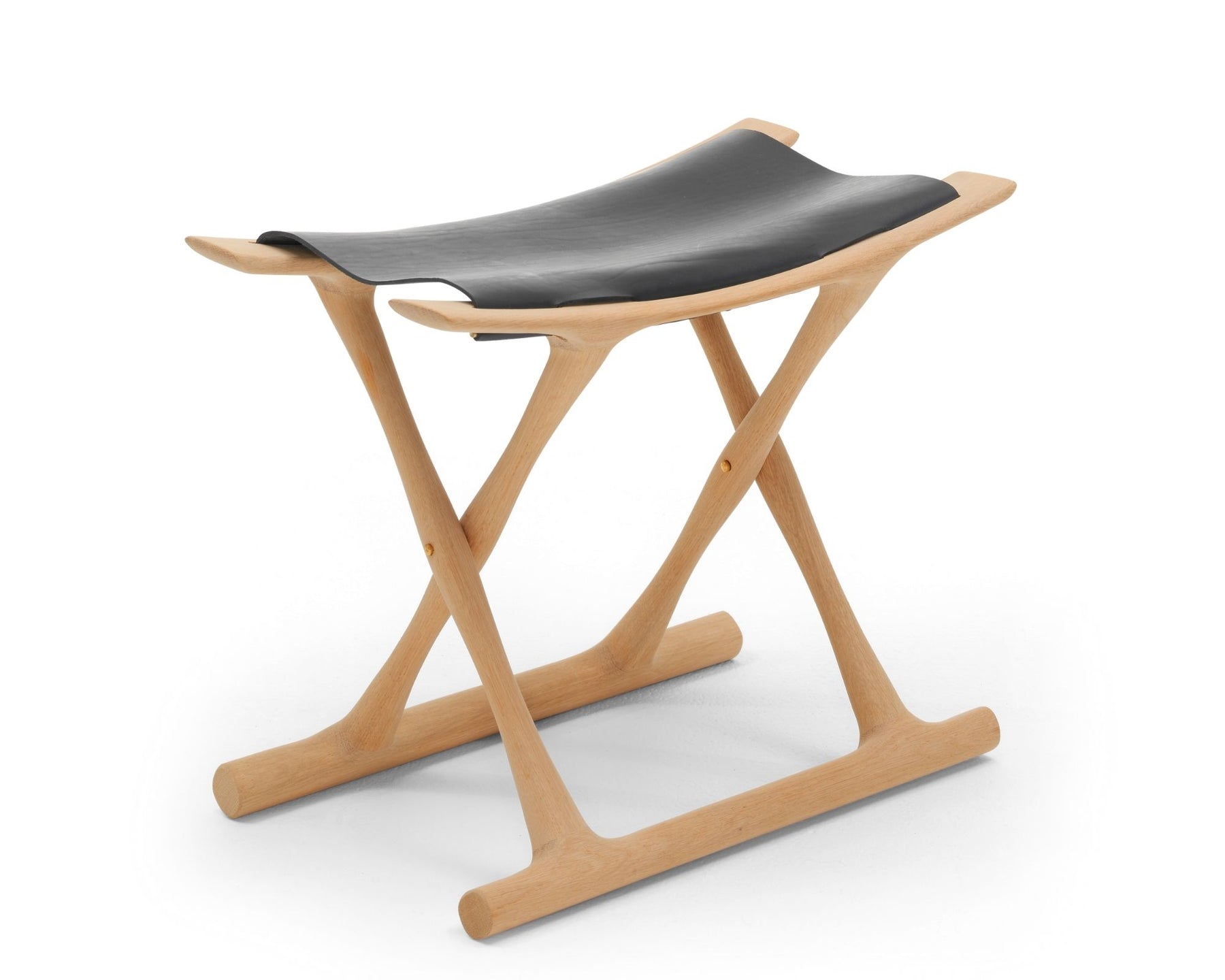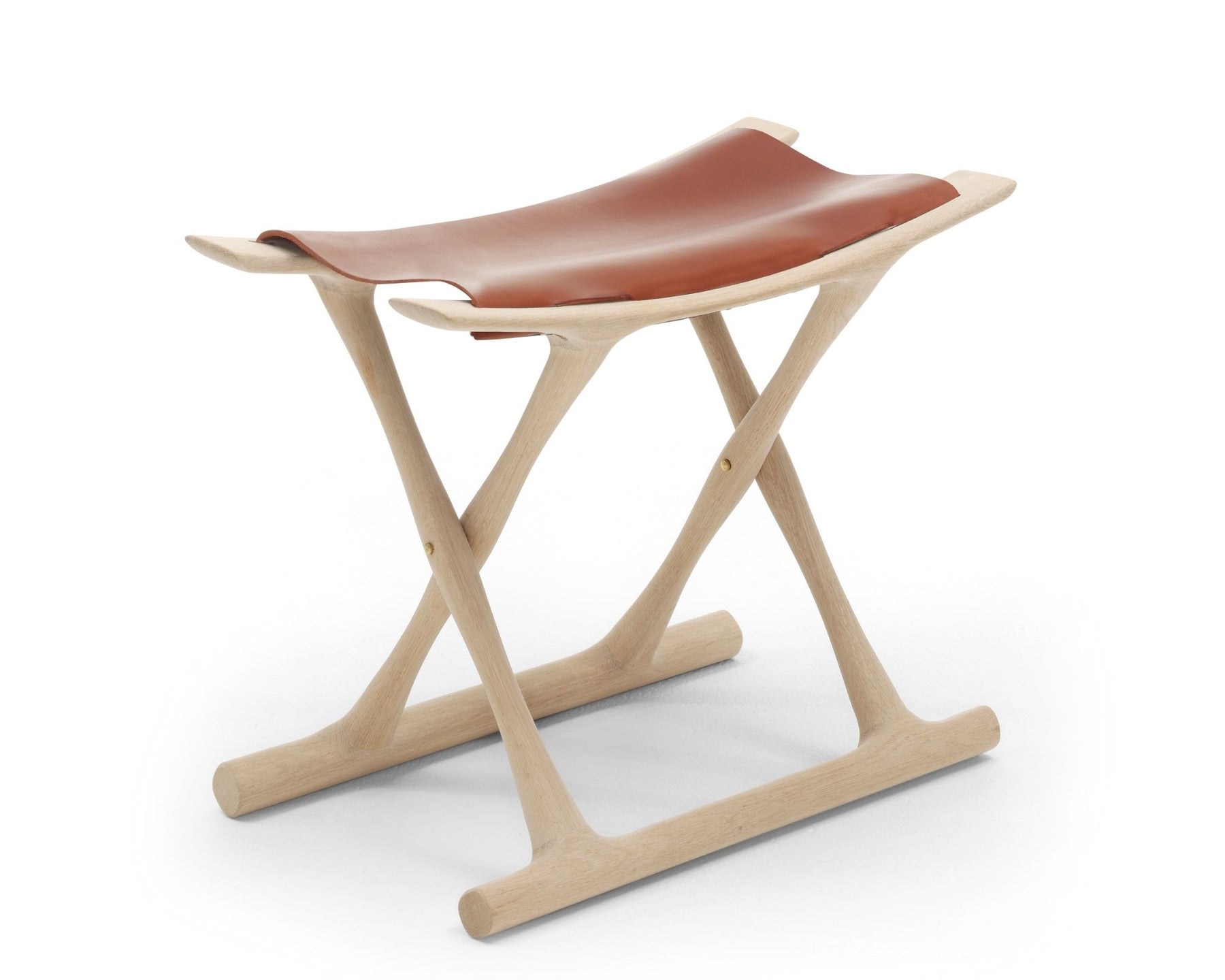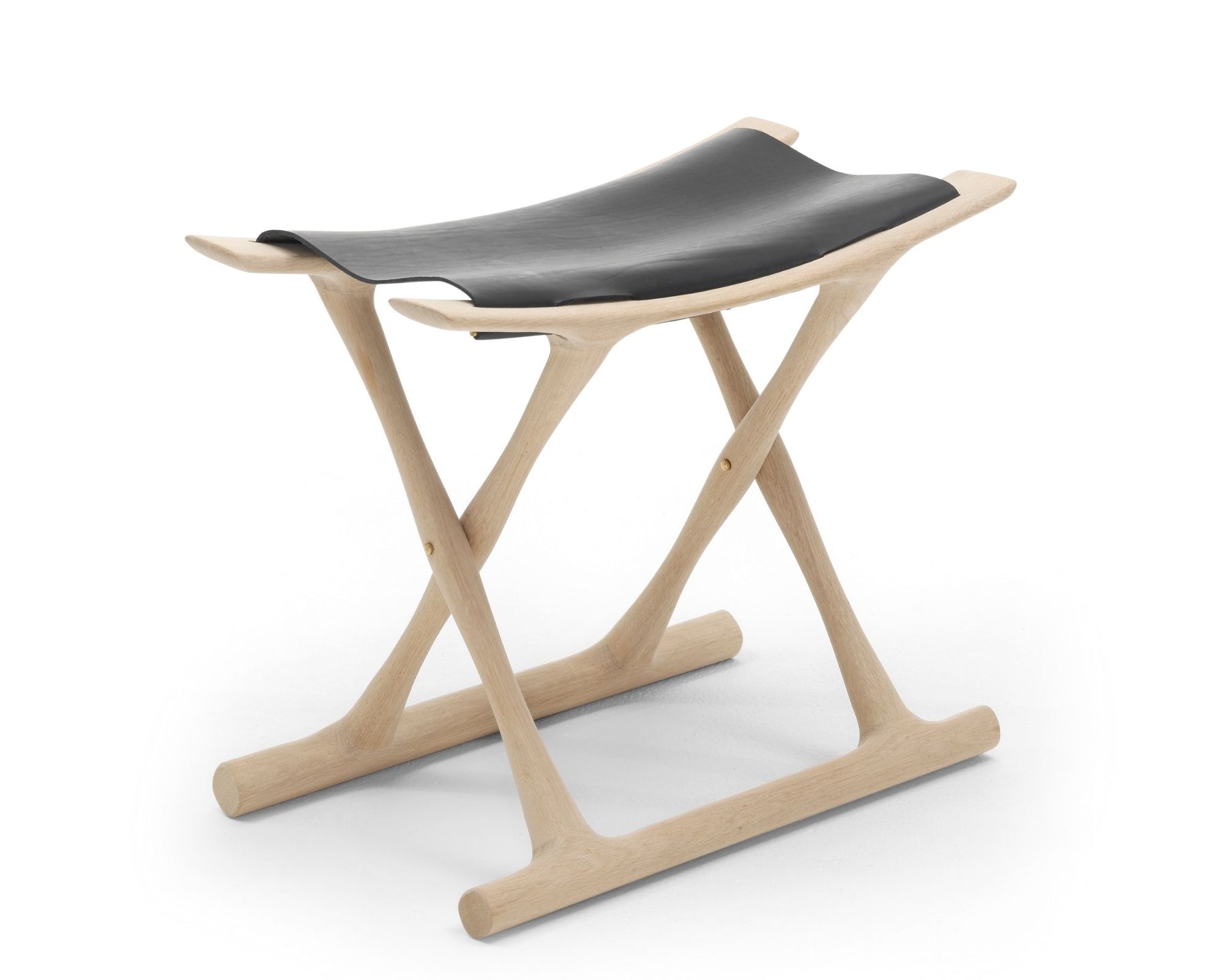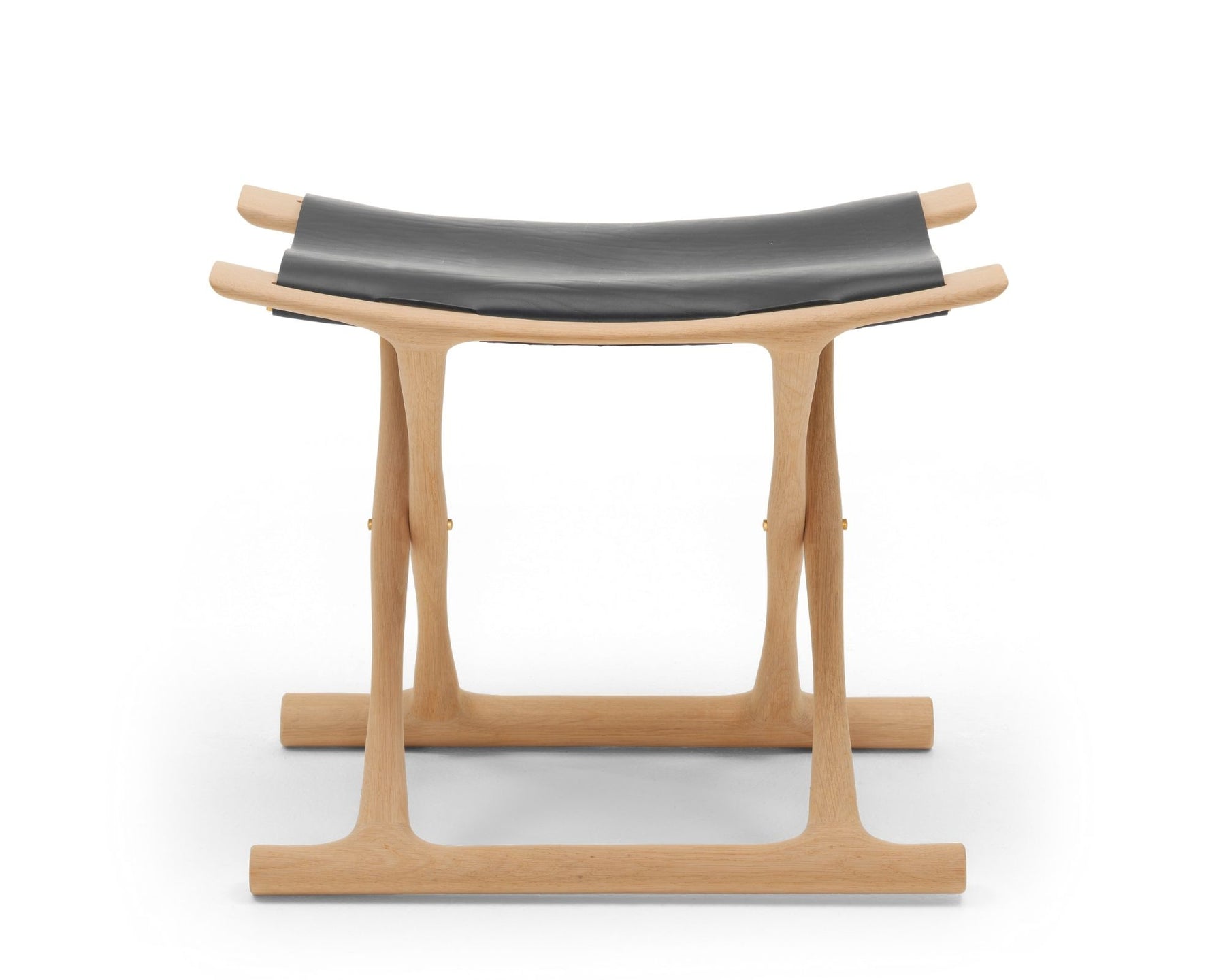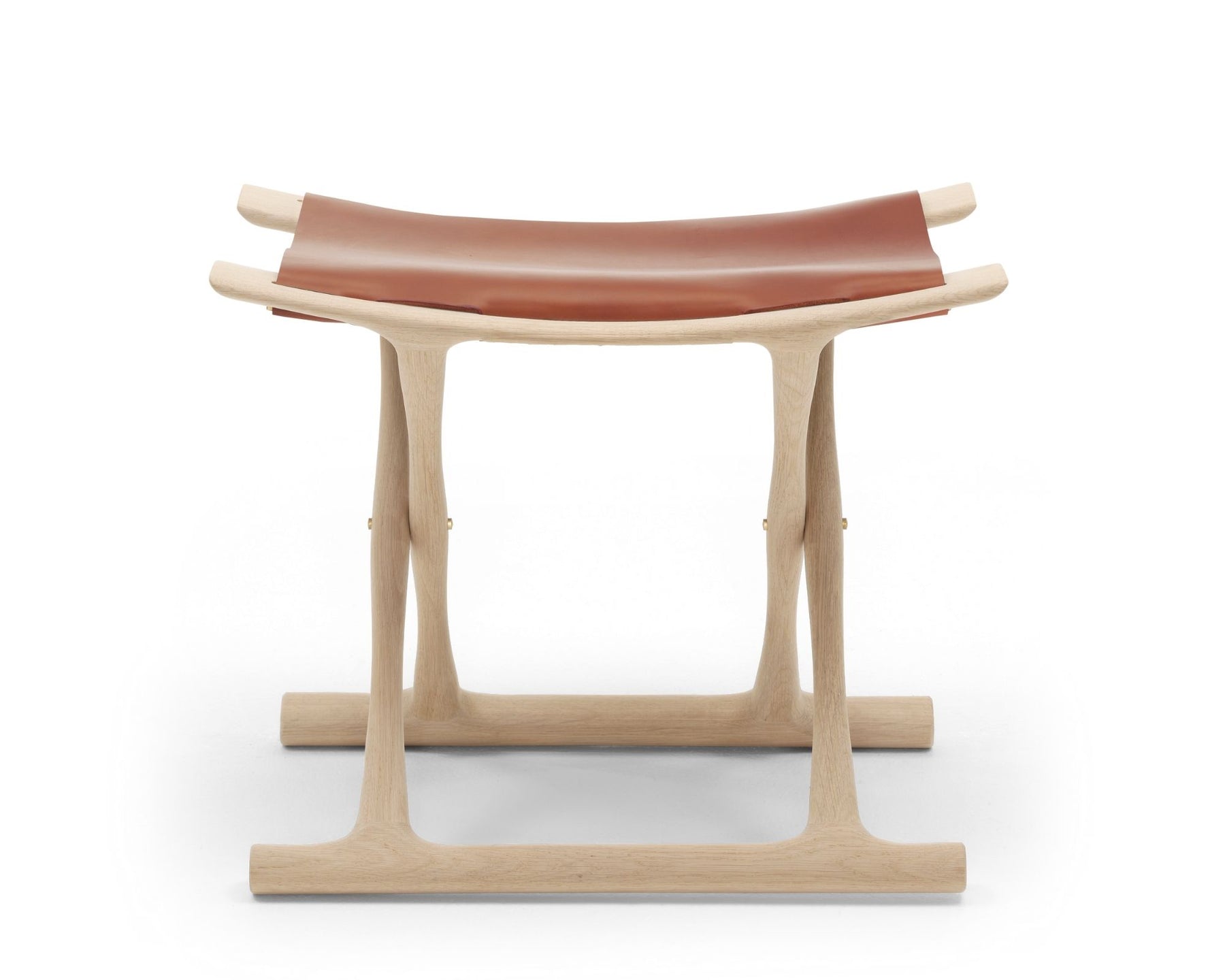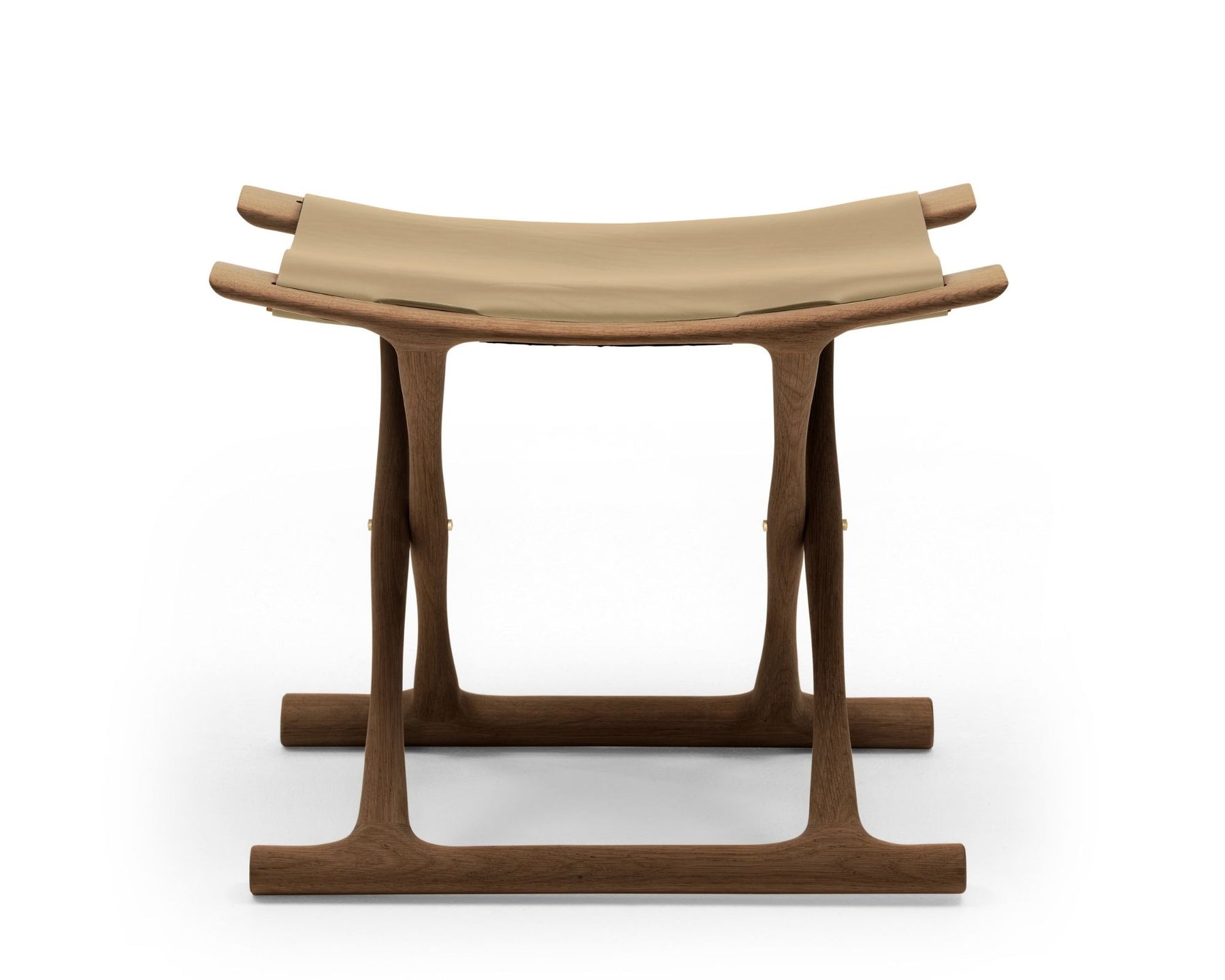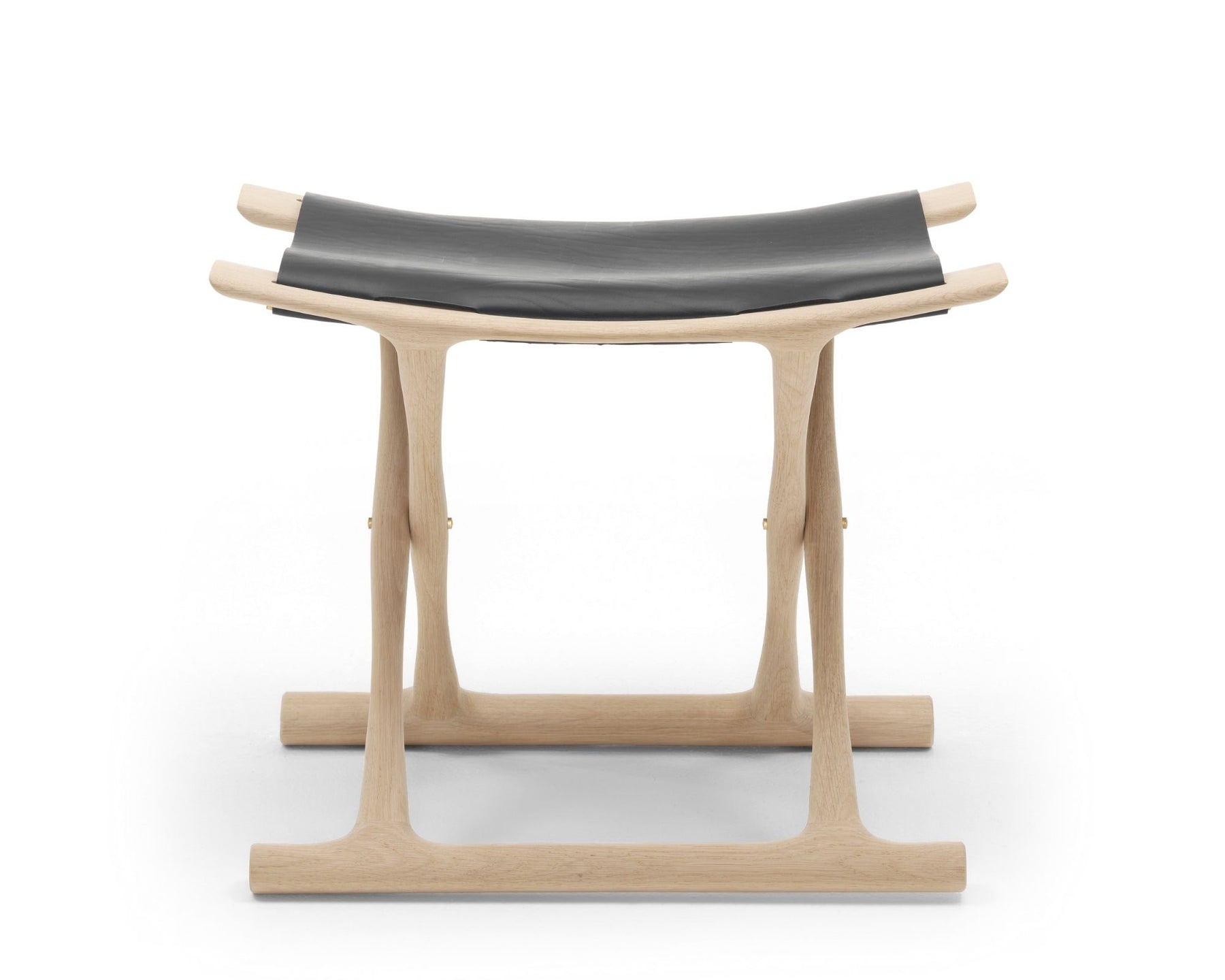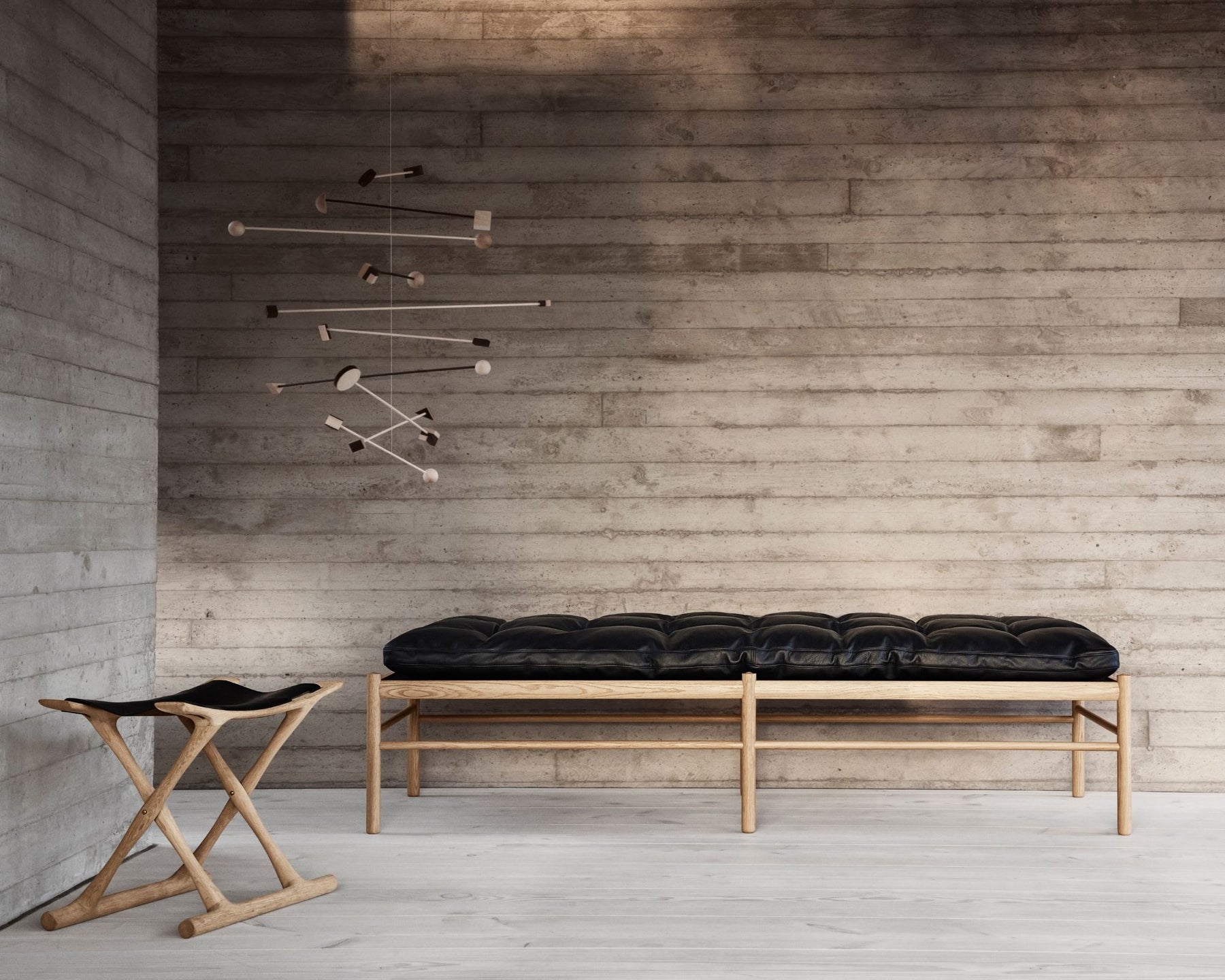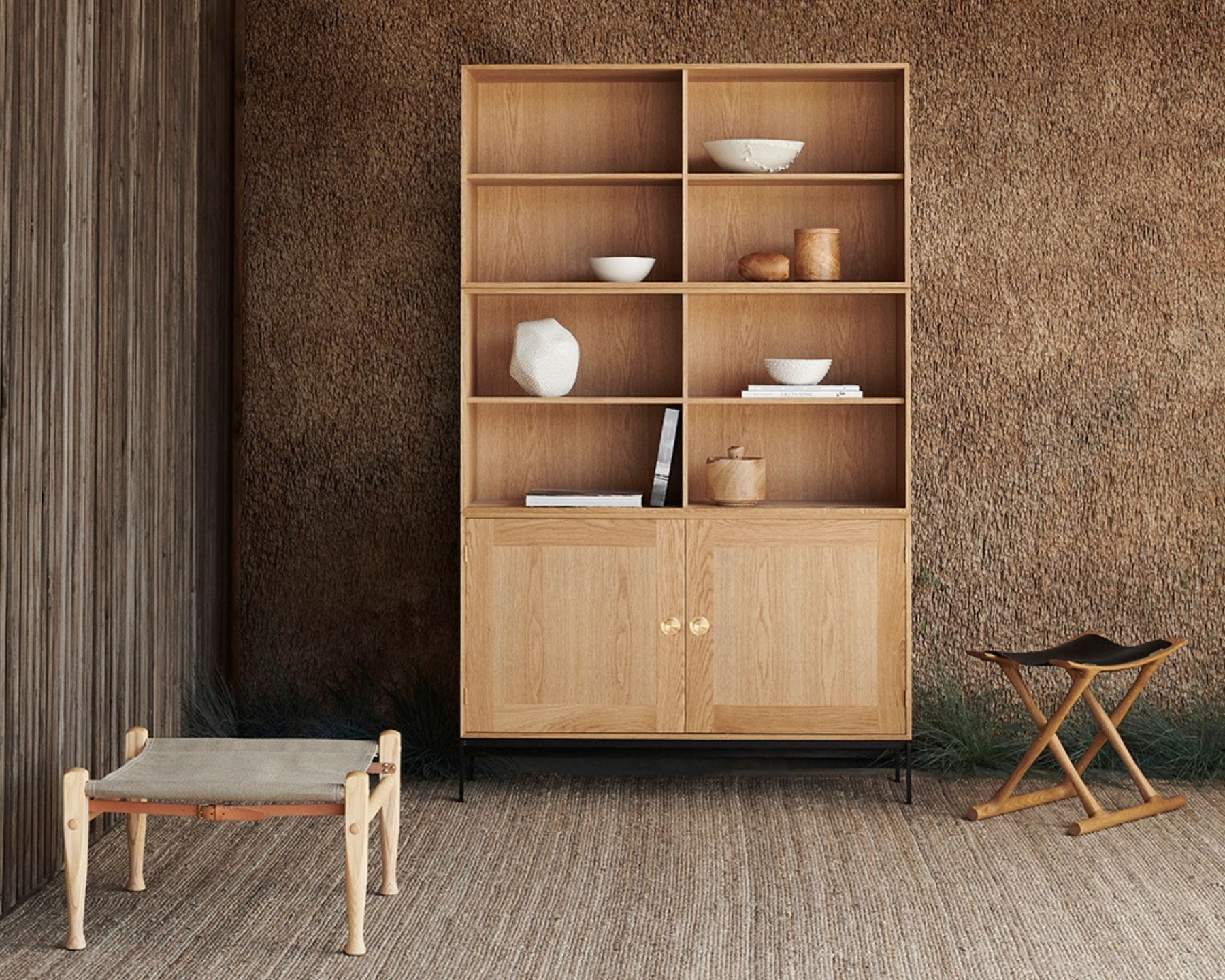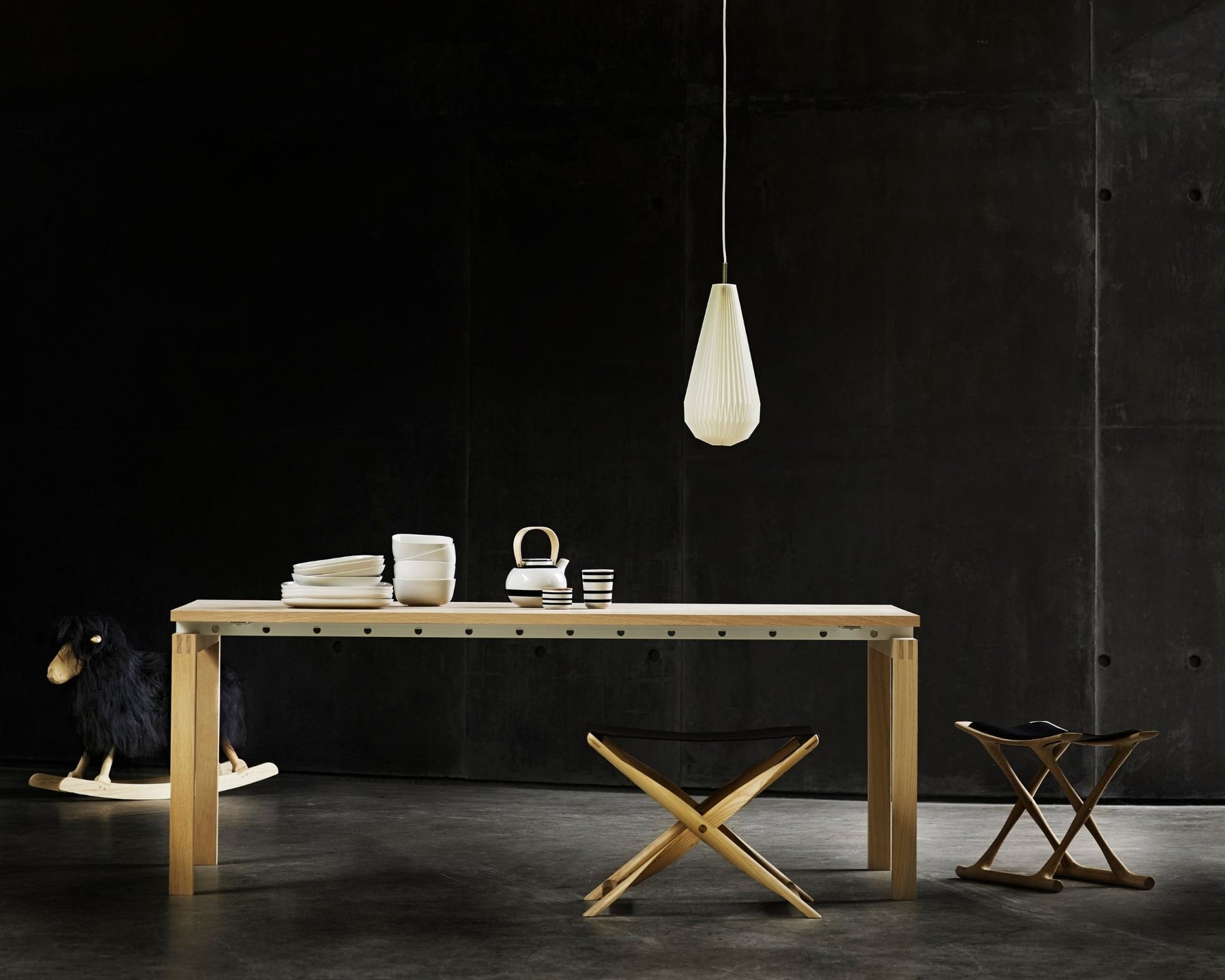 OW2000 Egyptian Stool
Leather:

Natural Saddle Leather
FREE STANDARD DELIVERY
LEAD TIME APPROX 12 WEEKS
The OW2000 Egyptian Stool was designed by Ole Wanscher in 1957. The influence of his travel outside of Denmark is clear to see in this intriguing design. While in Egypt, Wanscher became fascinated with old seats of power, leading to the design of the elegant, lightweight Egyptian Stool with Temple of Thebes furniture in mind. 
The design of the stool nods gracefully to his source of inspiration, yet is distinctly modern in its expression and construction. The seat, crafted from saddle leather, easily collapses into the chair when folded.

Many of Wanscher's designs have become collectors pieces due to their timeless simplicity and beautiful finish. The OW2000 Egyptian Stool is no exception. 
DIMENSIONS: 16.1" H x 21.7" W x 11.8" D
MATERIAL: Solid Wood Frame and Saddle Leather Seat
LEATHER: Black, Natural, or Cognac
WARRANTY: 5 Years
DESIGN: Ole Wanscher for Carl Hansen & Son