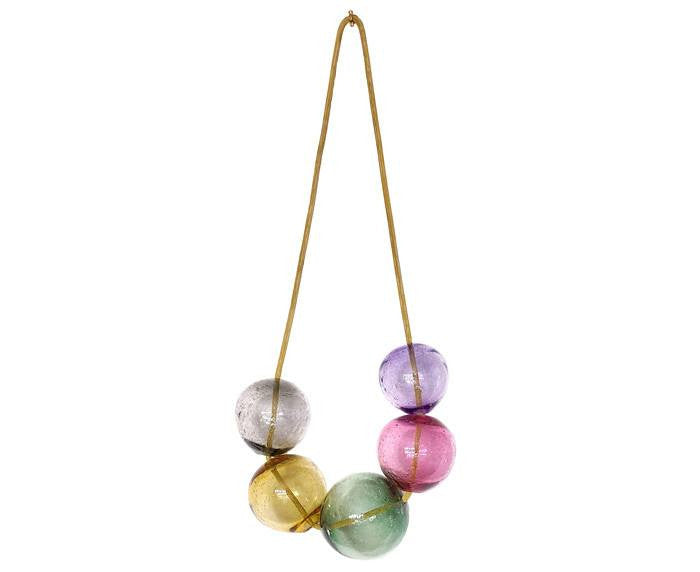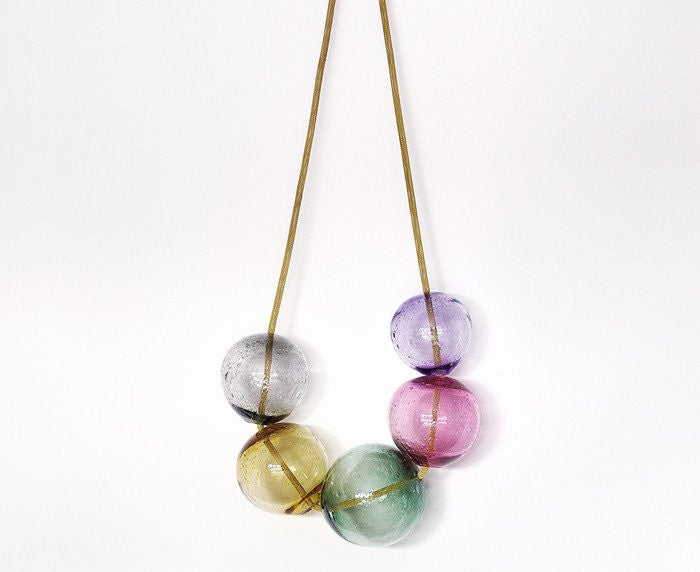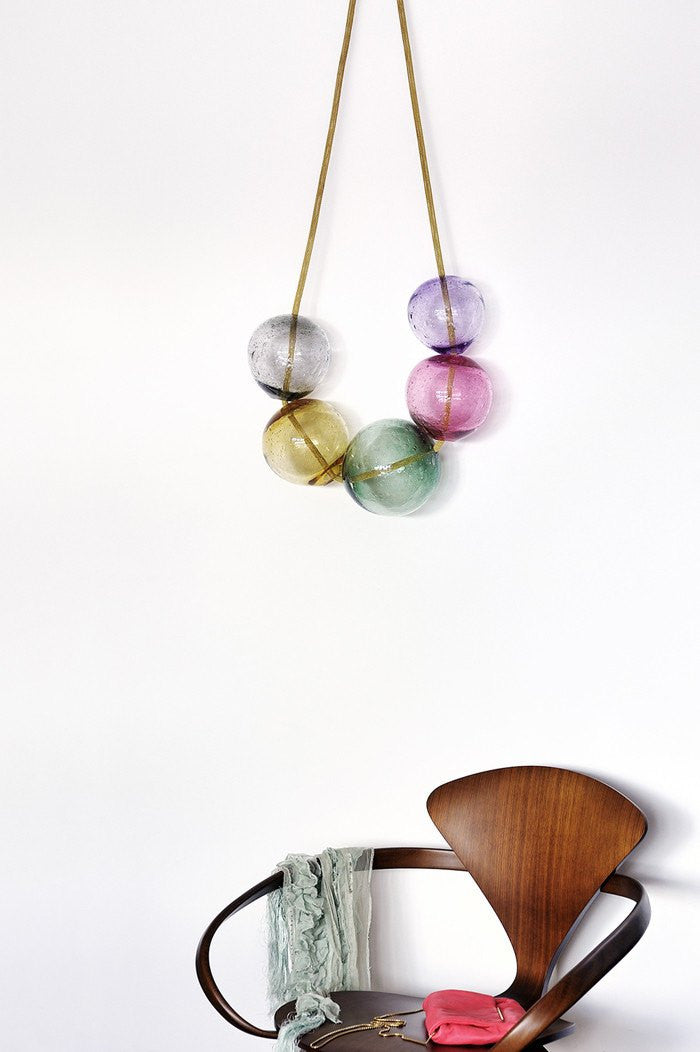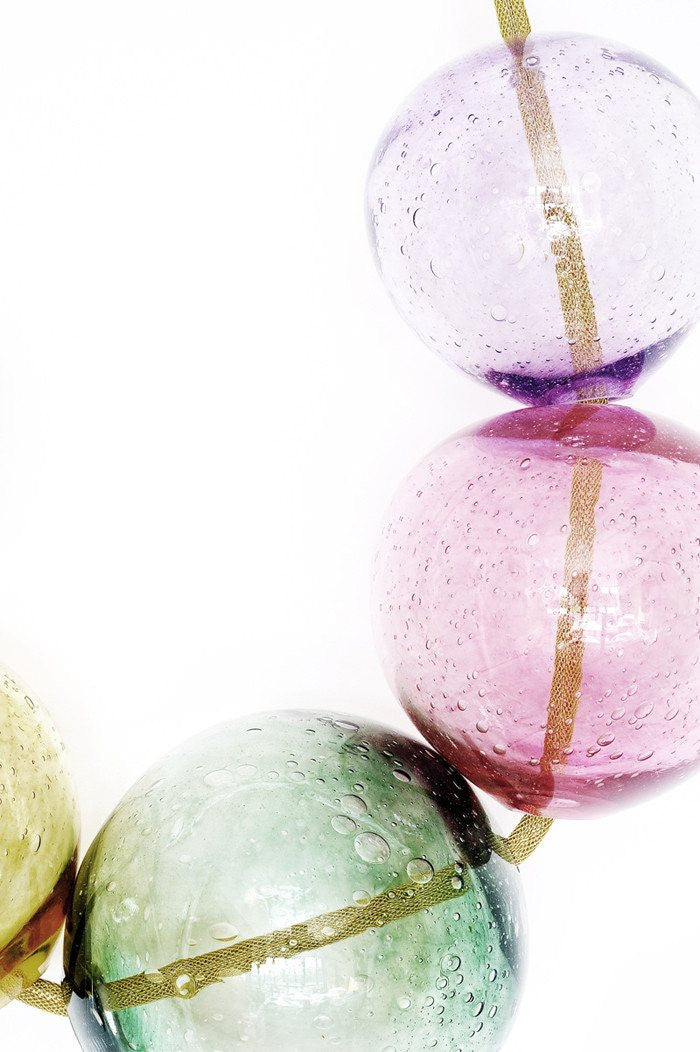 Blown Glass Bubbles - Pink
Size:

Small - 37.5"H x 16"W
SHIPS IN APPROX 1-4 WEEKS
Drawing on her educational background in art and design, her experience working at Sotheby's, and her expertise as a jeweler, Antwerp-based artist Corinne van Havre utilizes "noble materials" such as delicate brass chains, mirror polished metals, and mouth-blown glass, to create unique and timeless jewelry for the home.
The full LaLouL collection is handcrafted in collaboration with skilled European artisans. The pieces shown here are made in limited edition runs and, due to their hand crafted nature, are each one of a kind.
Van Havre's glass globes are blown individually by a master glassblower in the South of France village of Biot. The province is famed for a glass tradition that dates back thousands of years and for its stunning glass creations - blown full of bubbles. Each globe is then strung with care upon a high quality Italian brass chain.
MATERIALS: Mouth blown glass, polished brass chain
SMALL: 37.4"L x 15.7"W
LARGE: 49"L x 19.7"W

DESIGN: 

LaLouL