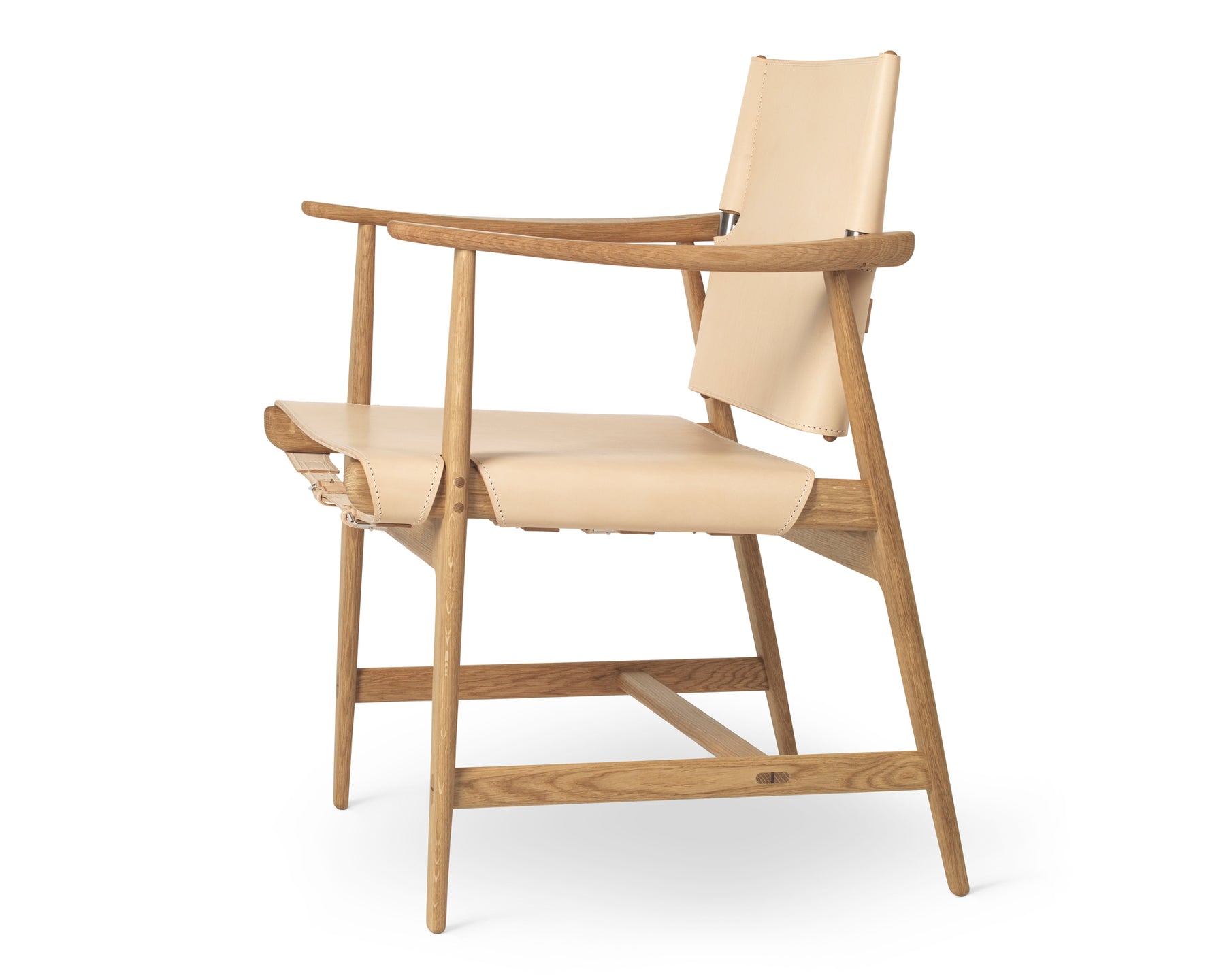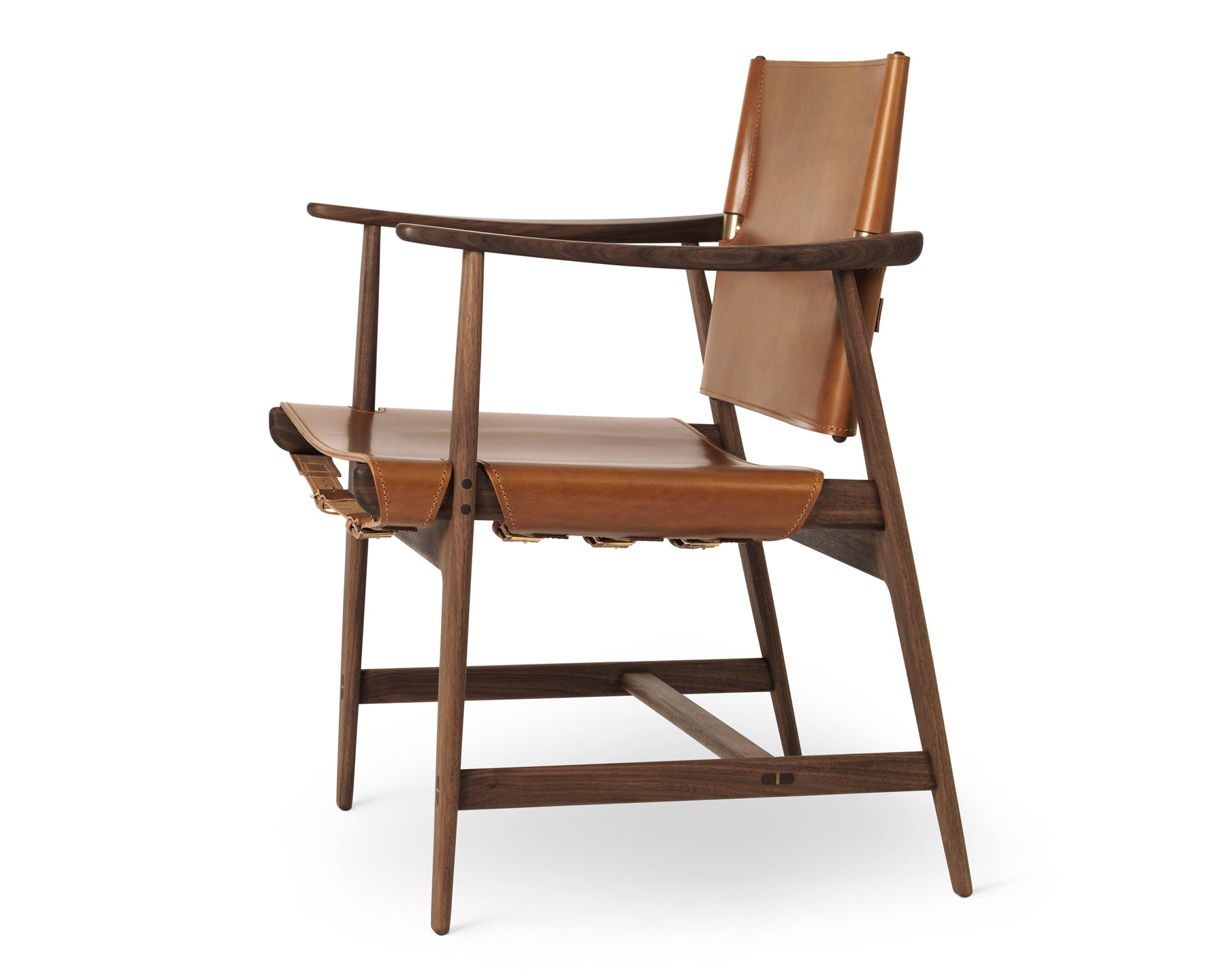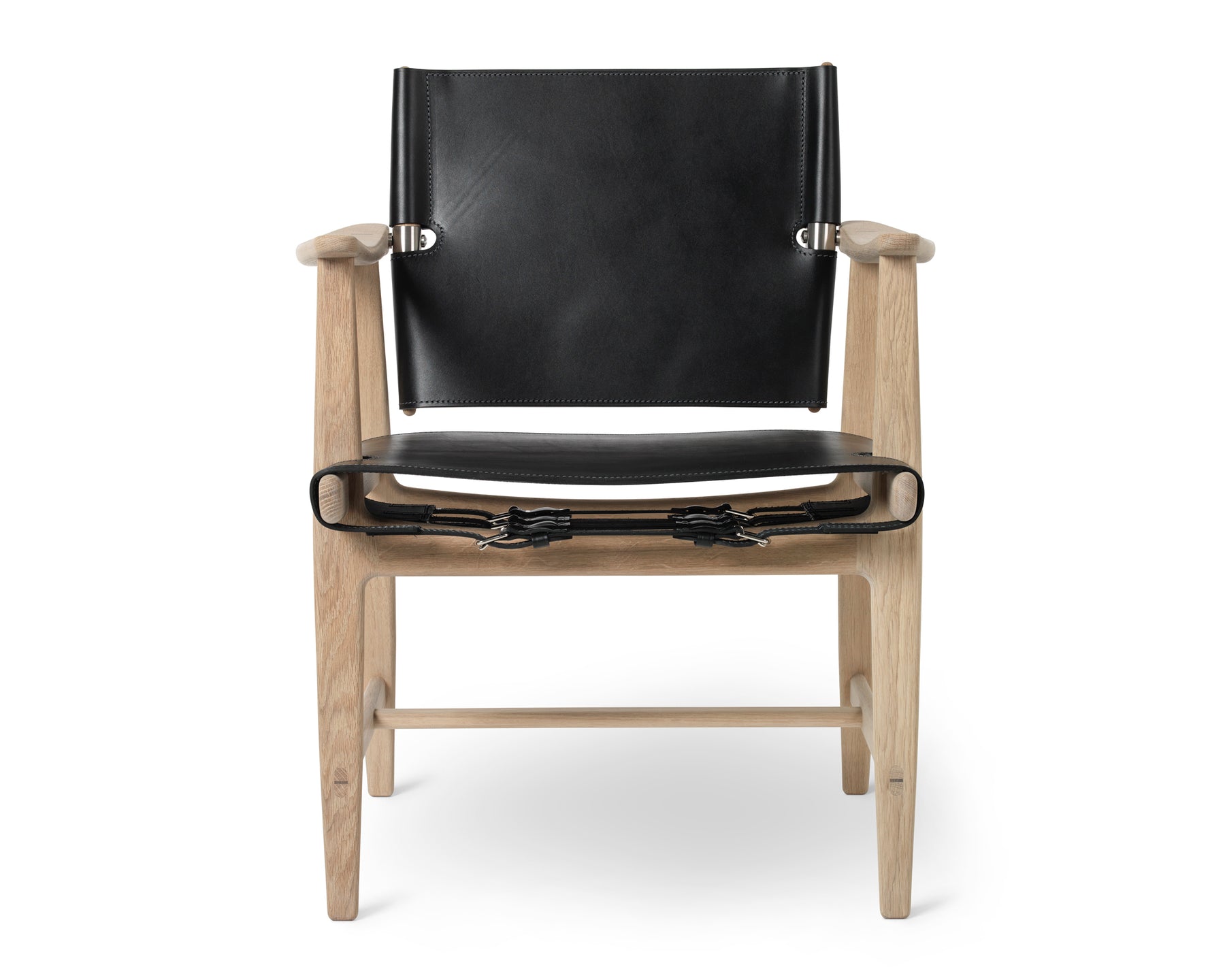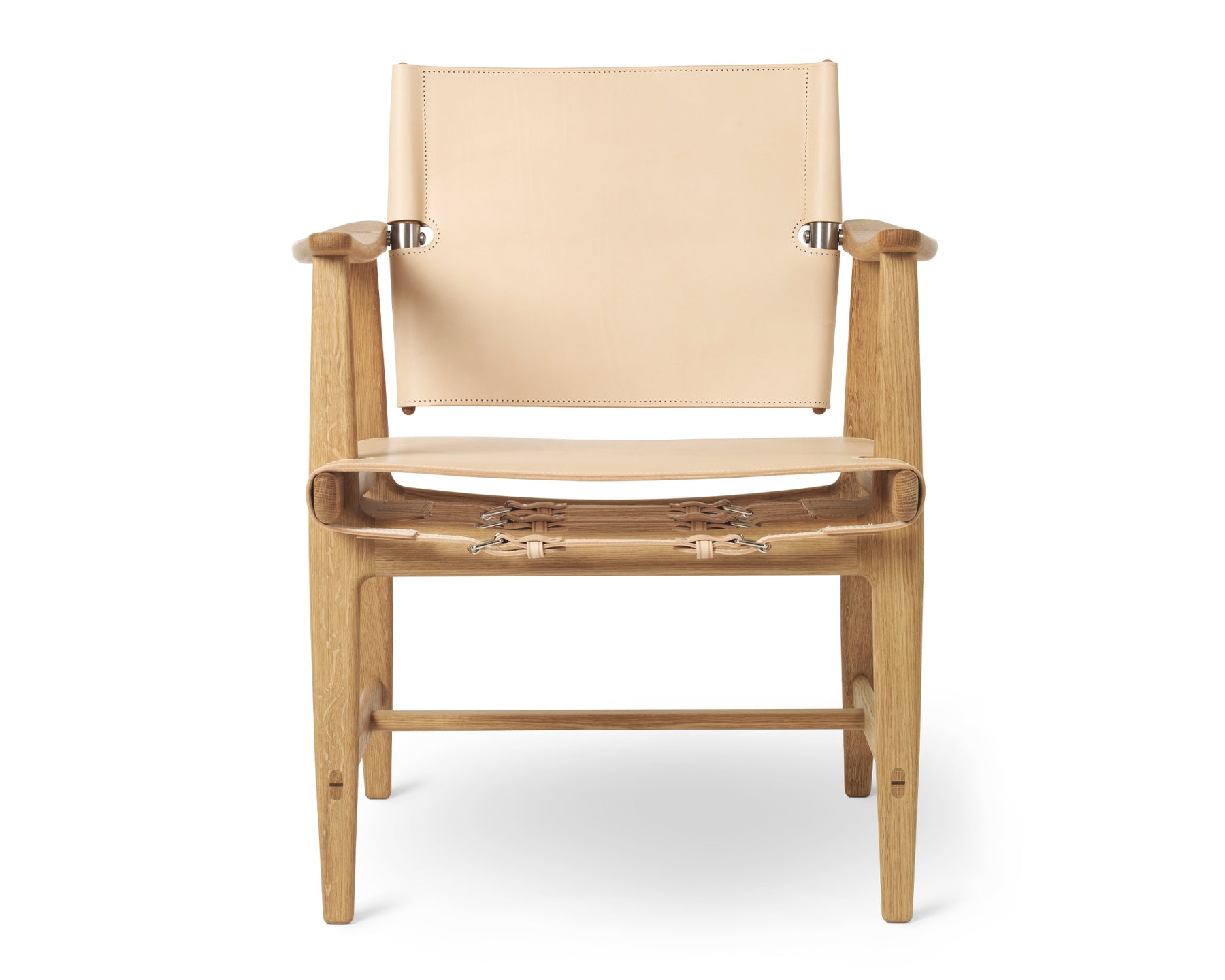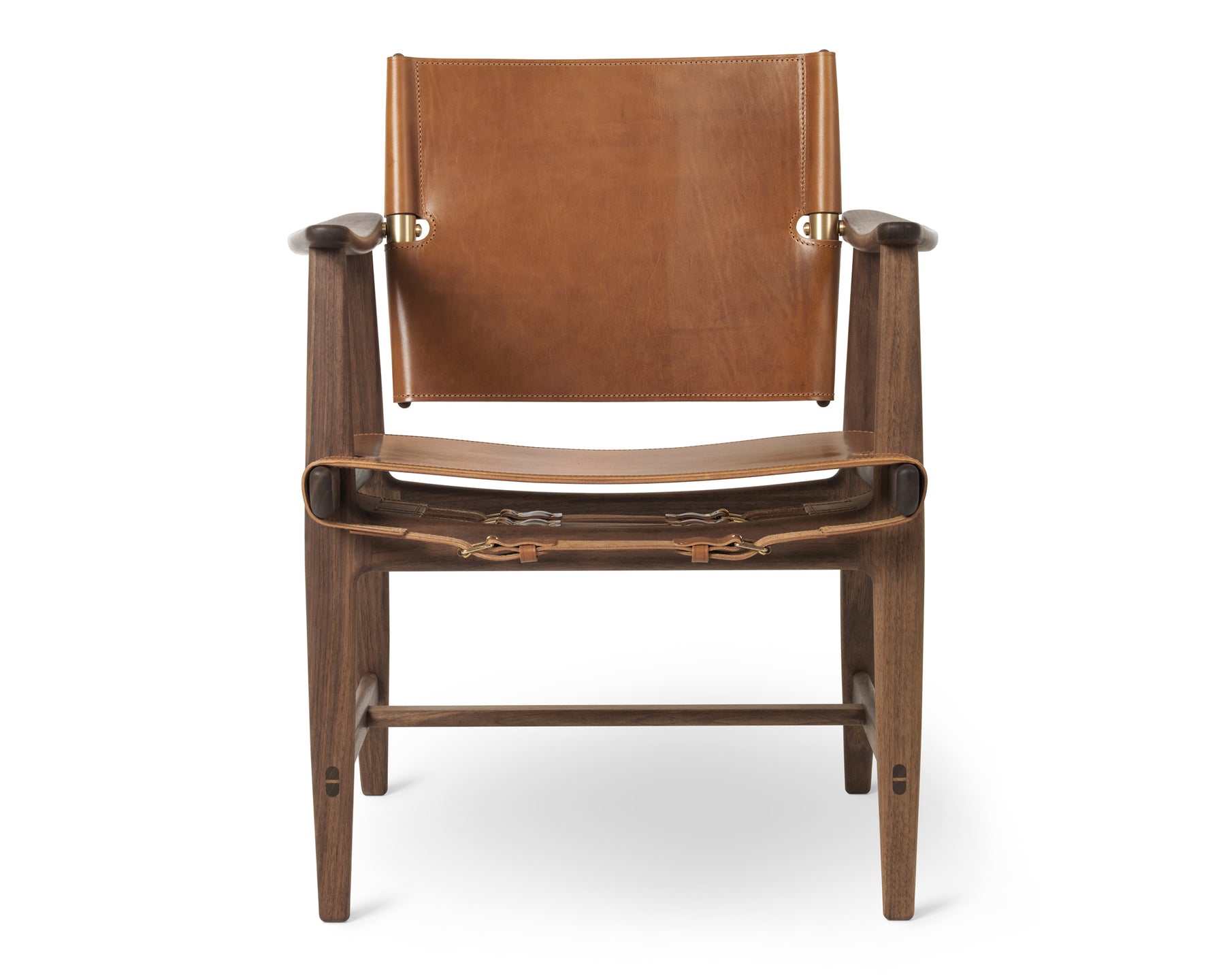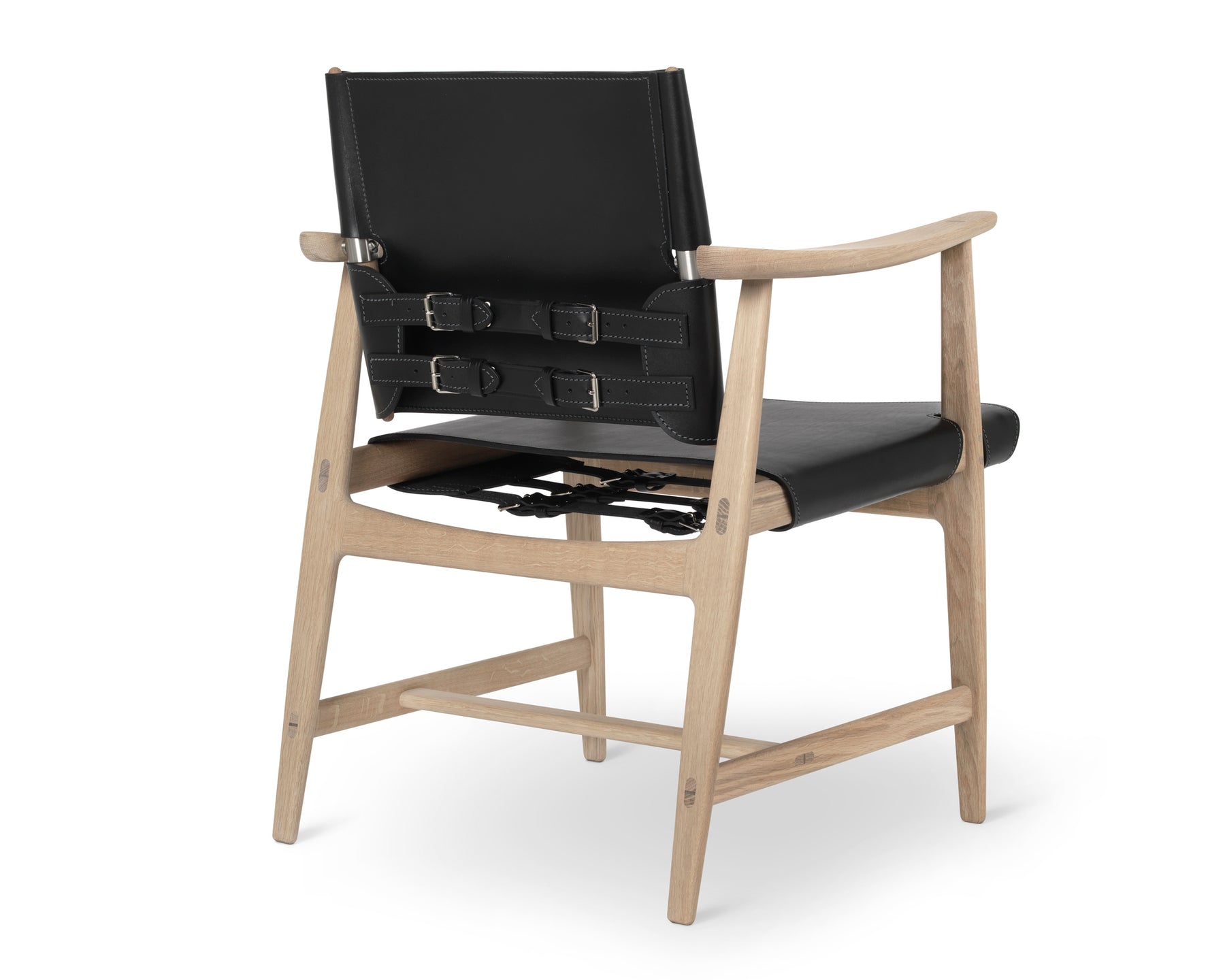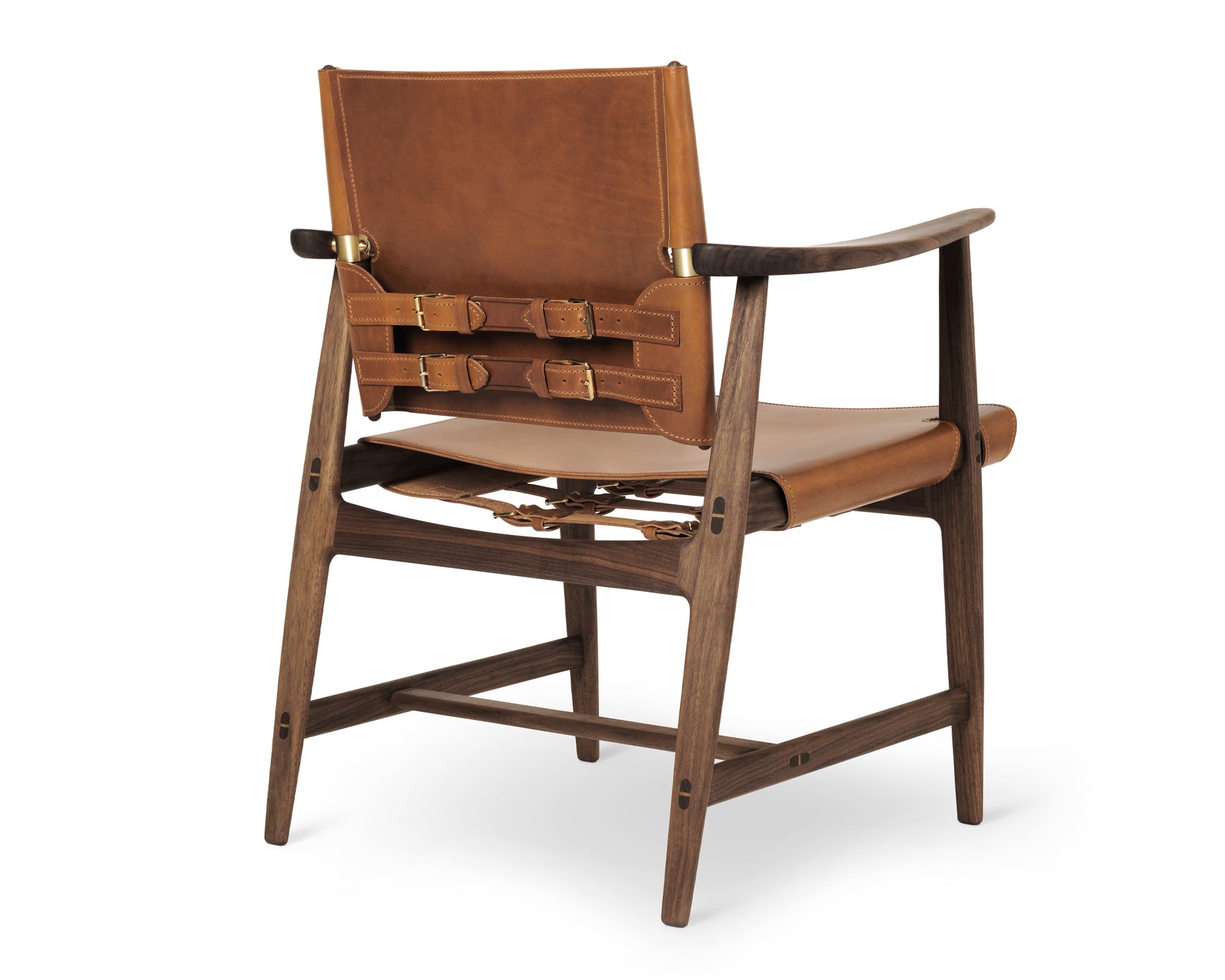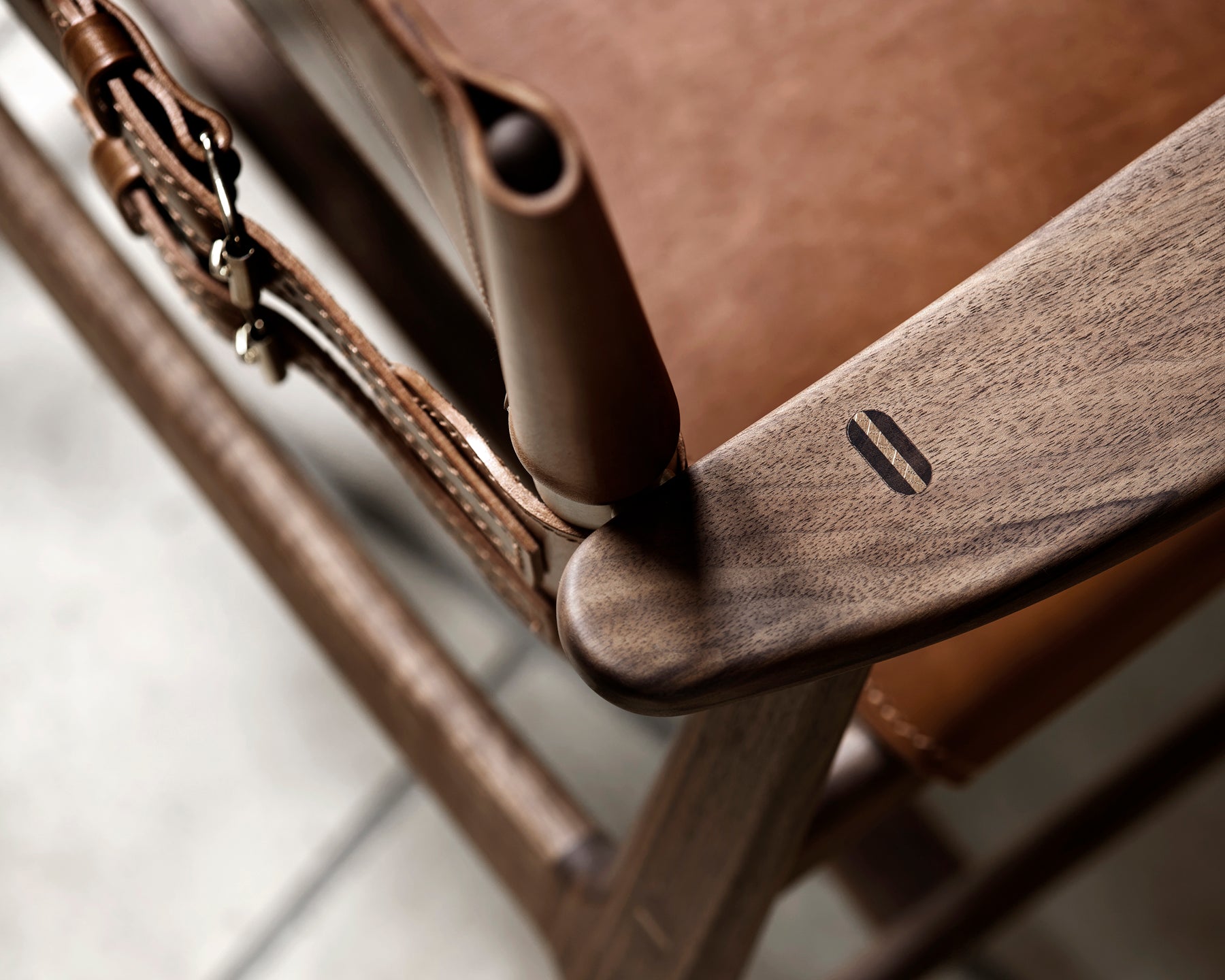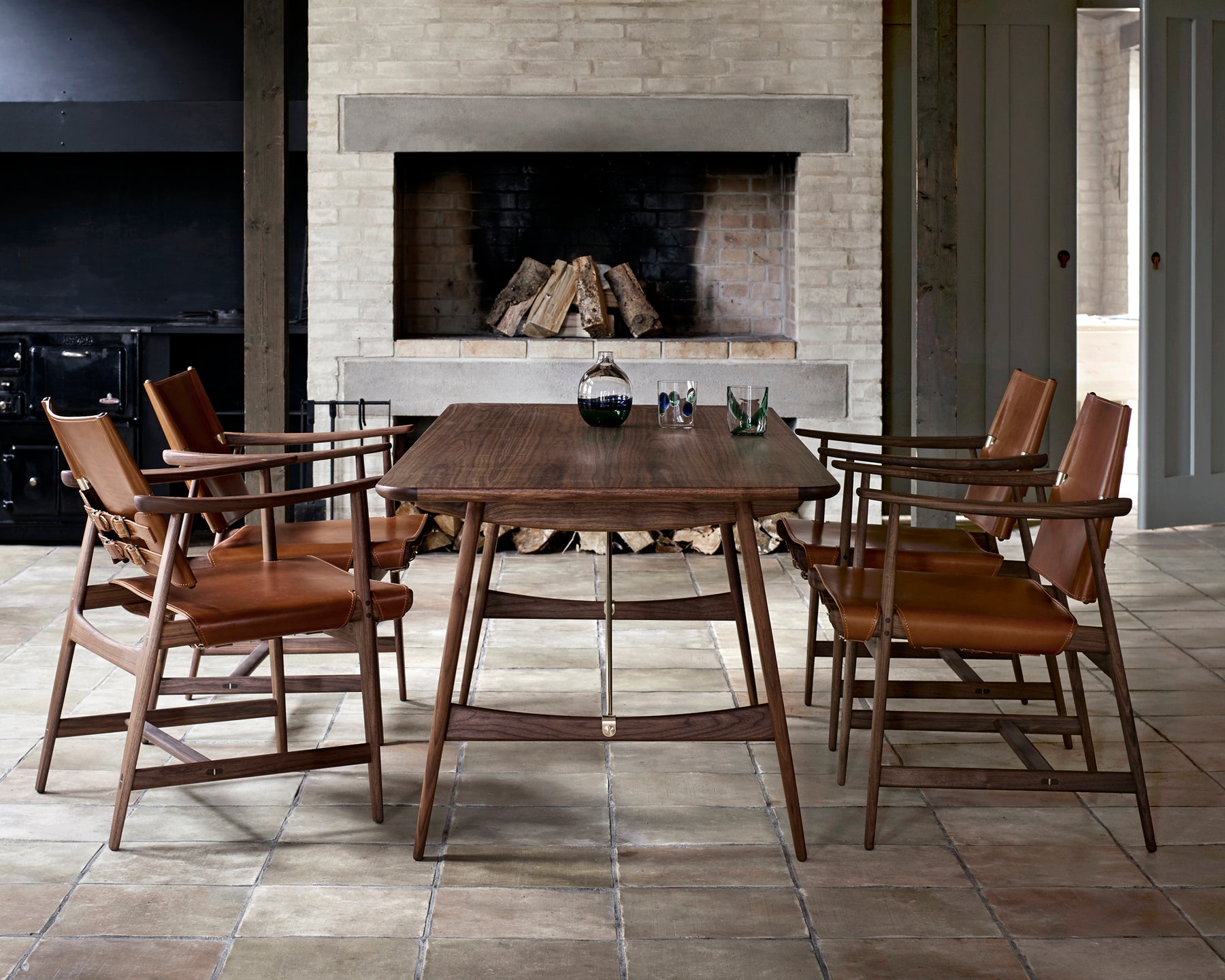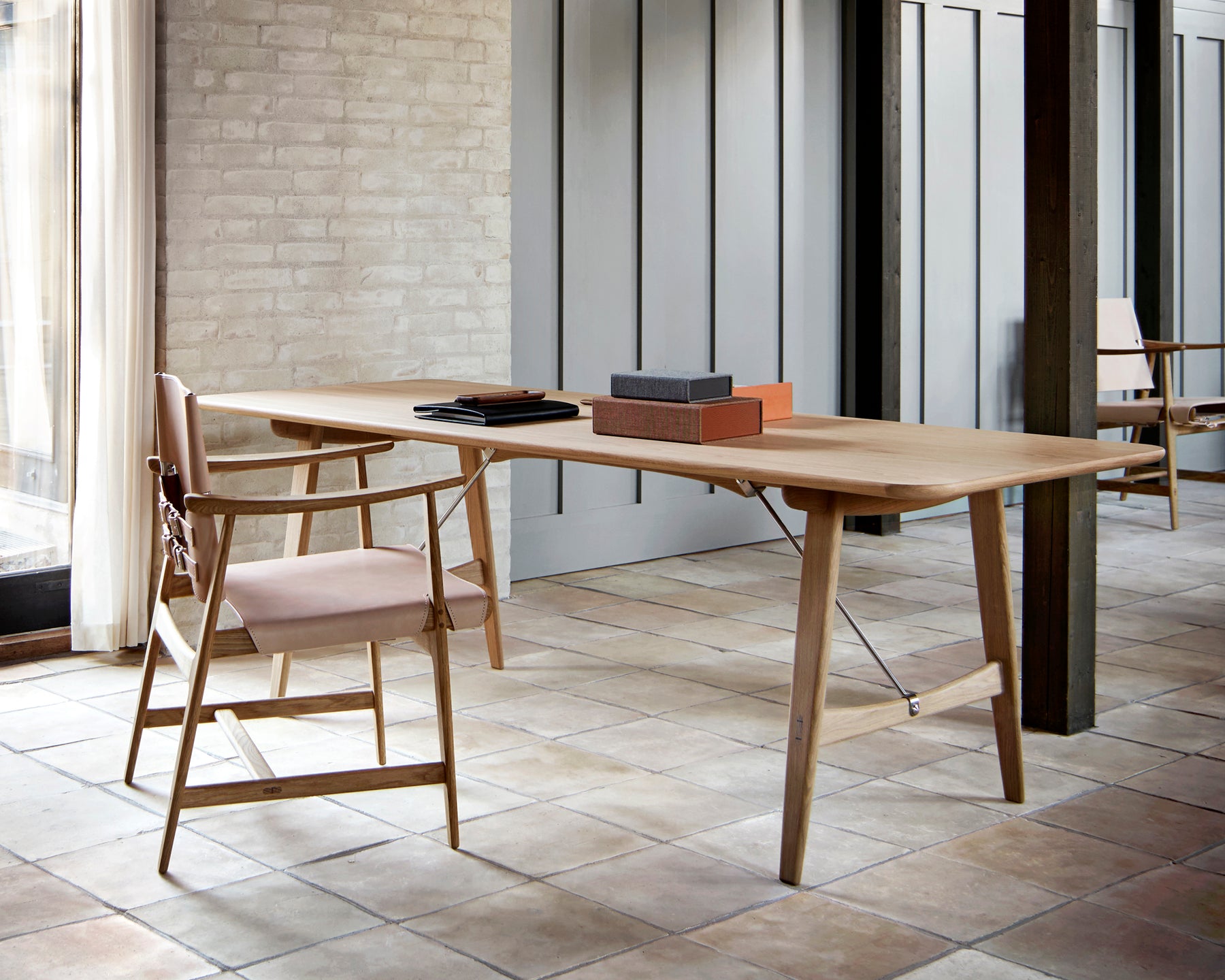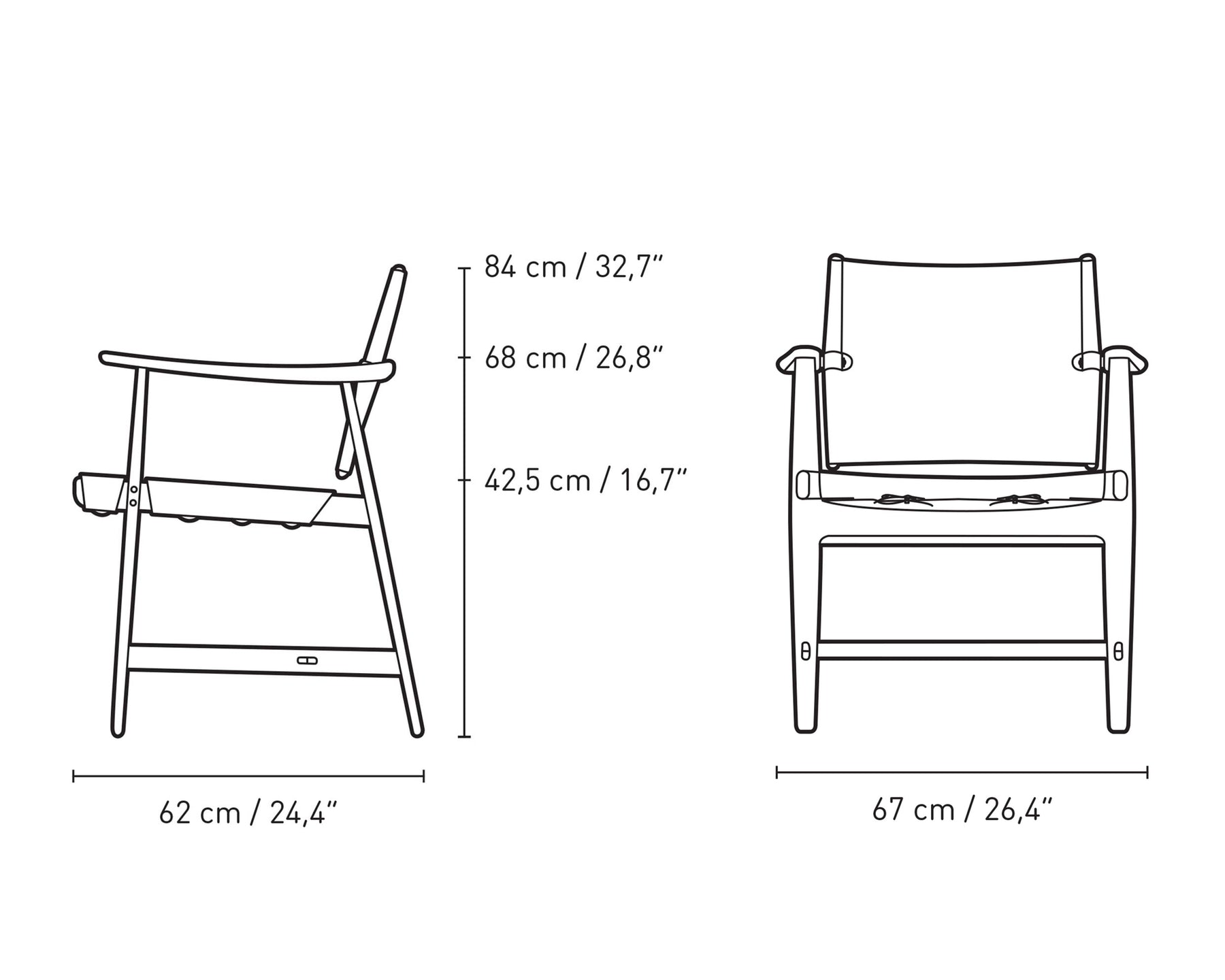 BM1106 Huntsman Chair
LEATHER:

Natural Saddle Leather

METAL DETAIL:

Stainless Steel
FREE STANDARD DELIVERY
SHIPS IN APPROX 7-12 WEEKS
Børge Mogensen designed the Huntsman Chair in 1950 and it perfectly encapsulates the timeless qualities of the designer, allowing the premium materials to speak for themselves. The timeless chair serves as both a dining chair and a lounge chair.

Designed in 1950 by Børge Mogensen, Carl Hansen & Søn reintroduced the Huntsman Chair in 2019. Presented for the first time at the Copenhagen Cabinetmakers' Furniture Guild Exhibition as part of Mogensen's 'hunting cabin theme', the chair is accompanied by the matching Hunting Table.
The chair unites two distinct design expressions: simplicity and complexity, resulting in a chaste design with unique details. Presenting a rugged elegance, the stringent design allows the natural and high-quality materials to speak for themselves: The luxurious saddle leather is held taut by buckles and brackets in steel or brass and contrasted by a solid wood frame. The design makes for a flexible and comfortable chair that allows for a variety of sitting positions. 
Emphasizing Mogensen's importance for the success of Danish Modern, the chair helped define his style. With its premium materials and timeless craftsmanship, the chair is ideal for a modern context as the versatile character of the chair will last for generations.
The Huntsman Chair is available in walnut or oak. 
DIMENSIONS: 32.7" H x 26.4" W x 24.4" D
SEAT HEIGHT: 16.7" H
ARM HEIGHT: 26.8" H
WEIGHT: 17 lbs (26.2 lbs packed)
MATERIAL: Solid Wood Frame, Saddle Leather, Stainless Steel or Brass Detail
SADDLE LEATHER: Natural Leather, Cognac, or Black 
WOOD: Oak Oil, Oak White Oil, or Walnut Oil
METAL DETAIL: Brass, or Stainless Steel
DESIGN: Børge Mogensen for Carl Hansen & Son