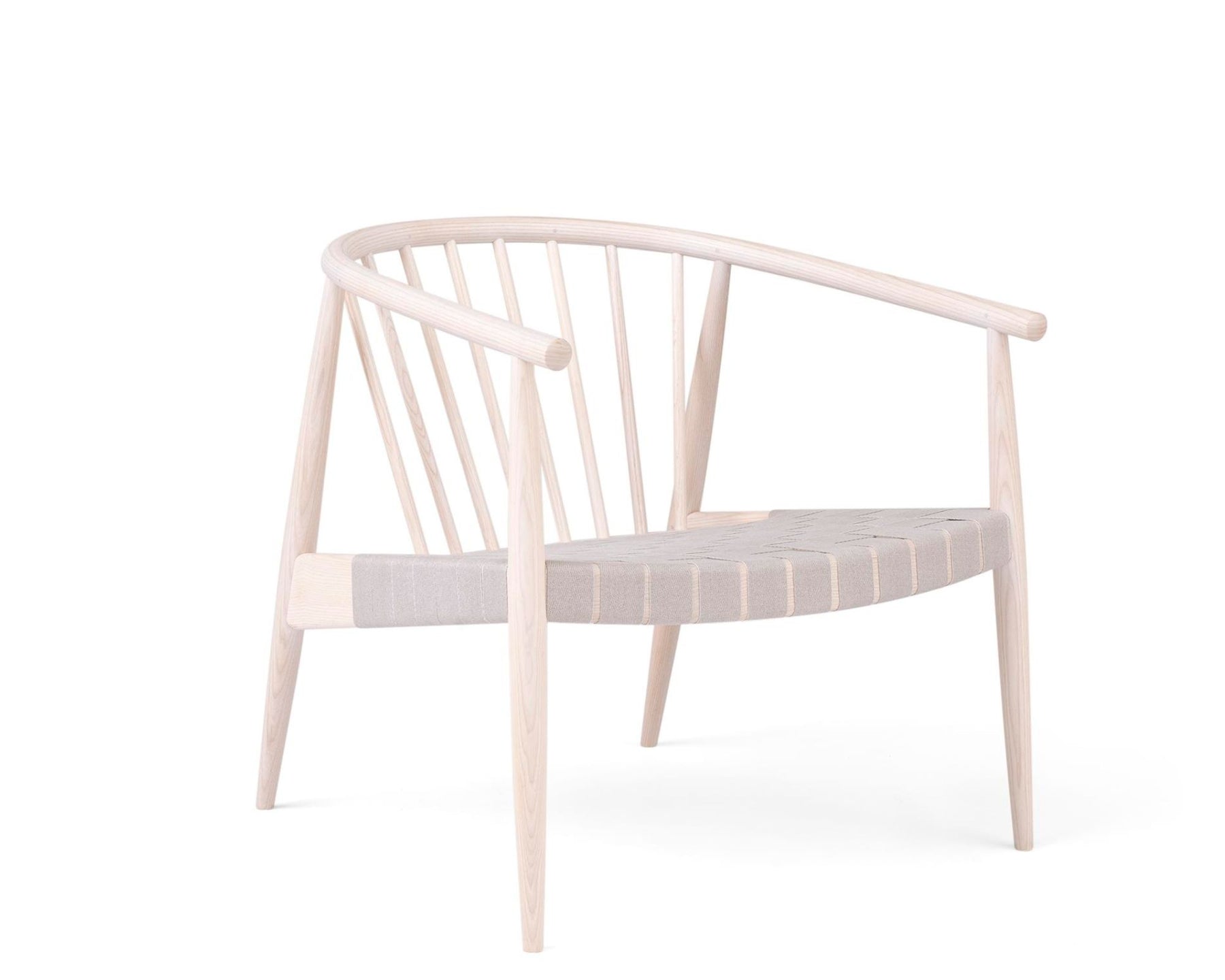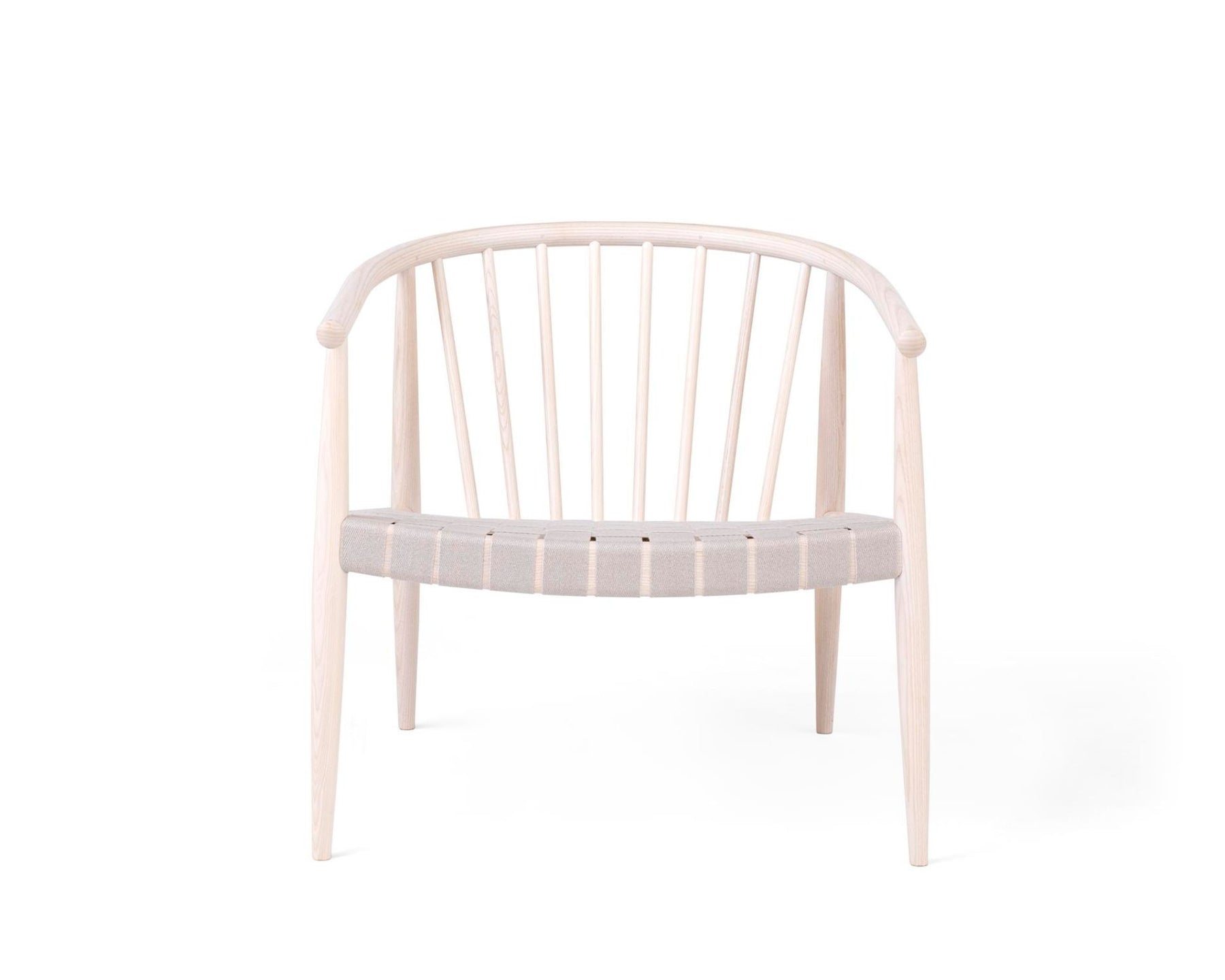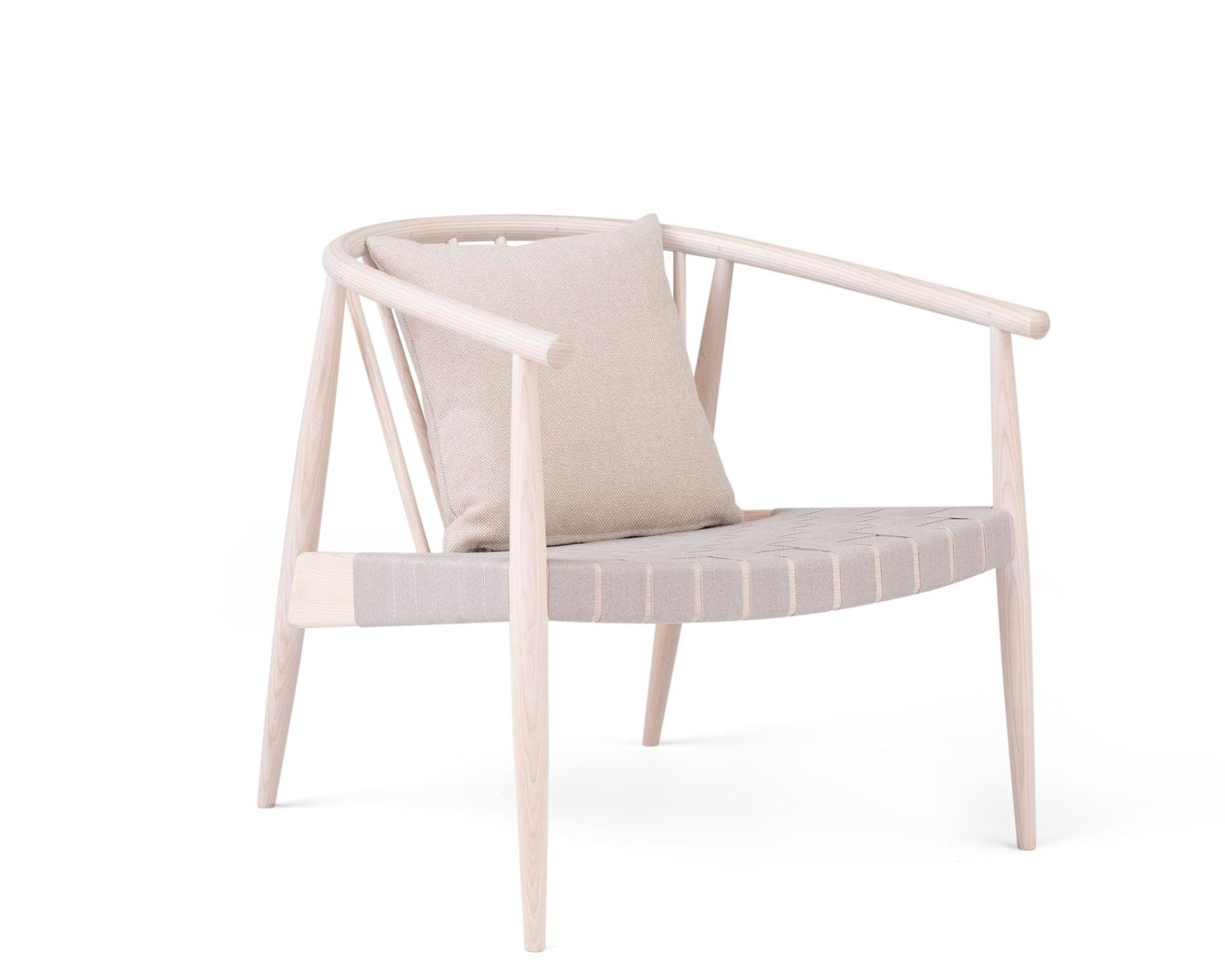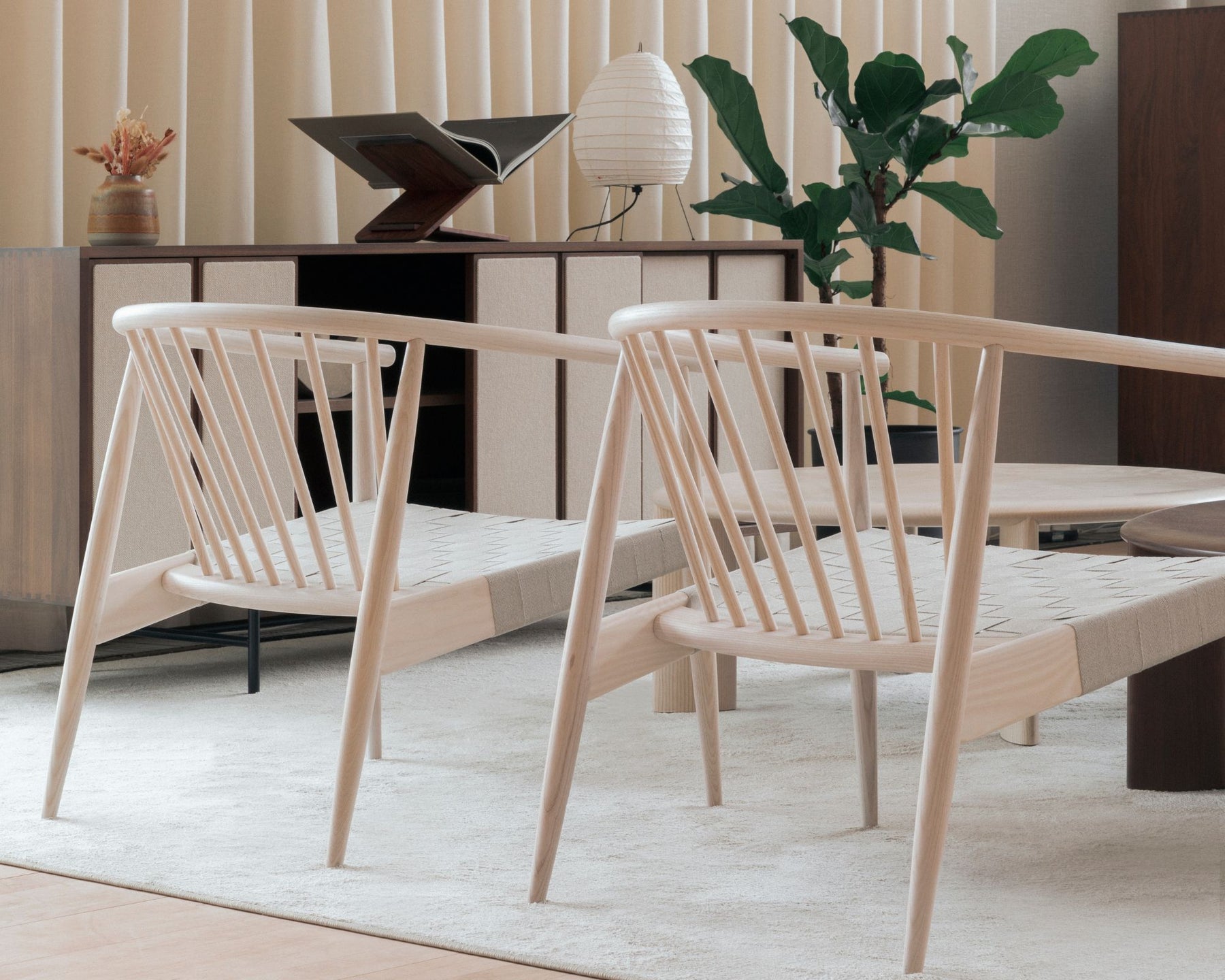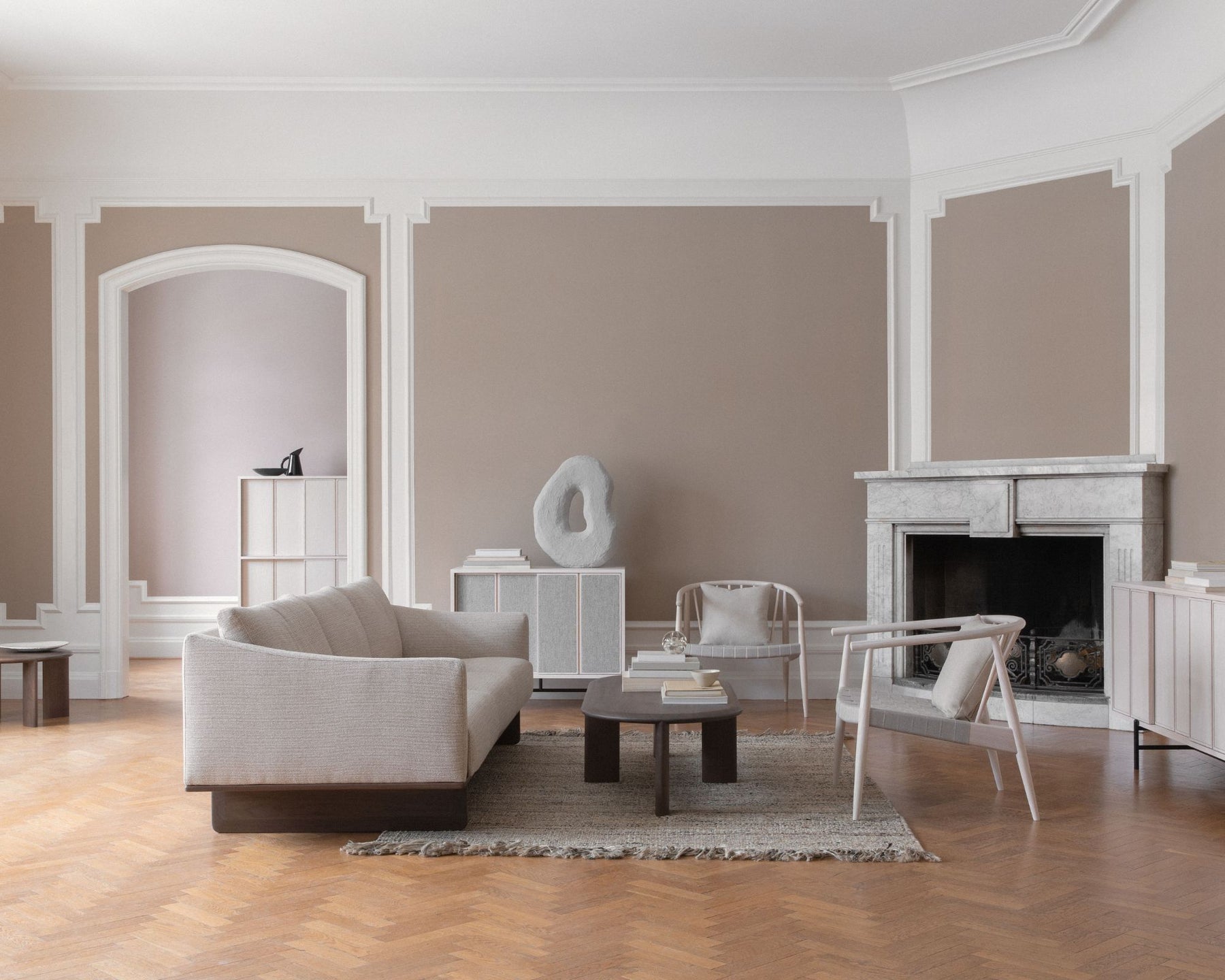 Reprise Chair with Webbed Seat
FREE STANDARD DELIVERY
SHIPS IN APPROX 12-16 WEEKS
Designed by Norm Architects for L.Ercolani in 2020, the Reprise Chair with Webbed Seat is an exercise in architectural reference. Each refined lounge chair incorporates tried and true wood working techniques of the company's founder, Lucian Ercolani, in its turned wood spindles and steam-bent detailing. A signature gesture of the Reprise Chair's stream-line silhouette is the single wood element that bends from backrest into armrests.
Each chair boasts a meticulously woven seat - adding lightness and texture to the lounge's meticulously crafted form.
Available in a standard Pale Ash or Rich Walnut wood, the Reprise Chair with Webbed Seat also boasts a rainbow of stains on the Ash wood version envisioned by artist, designer, and creative director, Christian Møller Andersen.
DIMENSIONS: 28.0" W x 26.4" D x 26.8" H

SEAT HEIGHT: 14.6"

WEIGHT: 18.7 lbs (24 lbs packed)

WOOD: Pale Ash, Rich Walnut, Vintage Red Stain, Ochre Stain, Oceanic Stain, Original Stain, Darkened Stain, Off White Stain, Warm Grey Stain, or Black Stain
WOVEN SEAT: Black, or Dove Grey
DETAILS: Fully Assembled
DESIGN: Norm Architects for L.Ercolani