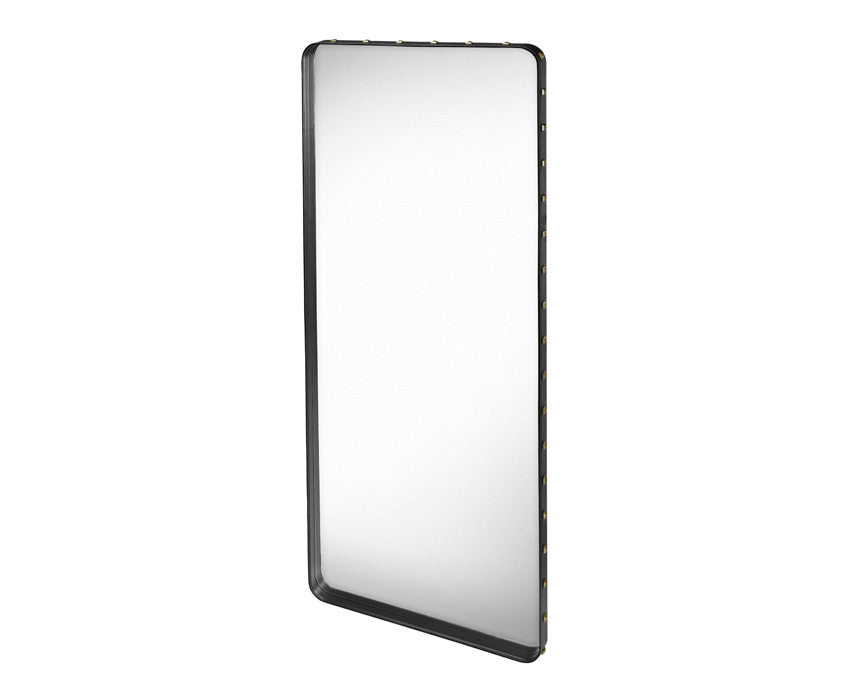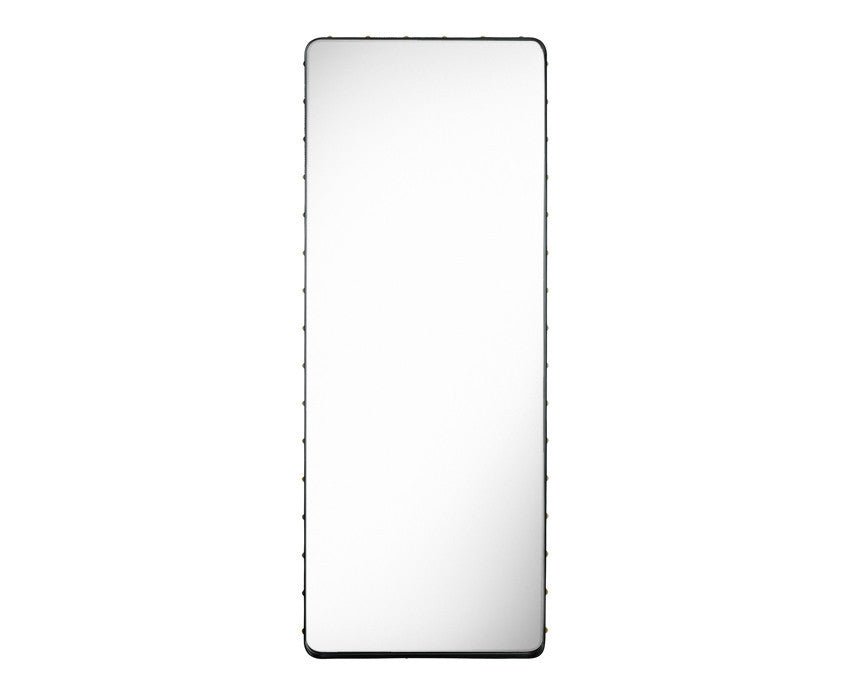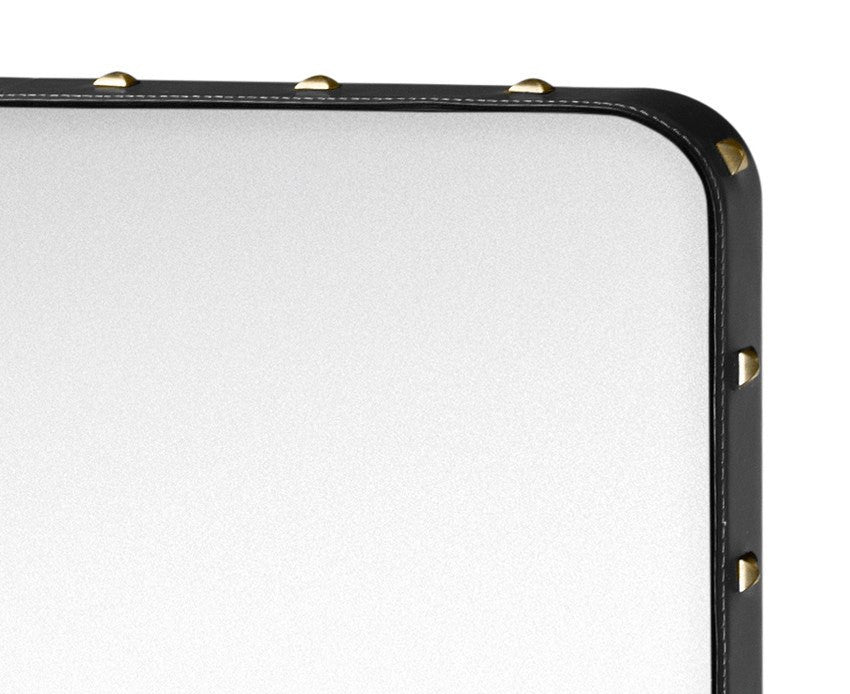 Adnet Wall Mirror, Rectangular - Black
Size:

MEDIUM: 45.3" x 25.6"
FREE STANDARD DELIVERY
SHIPS IN APPROX 1 WEEK
An icon of French Modernism, Jacques Adnet was best known for his Art Deco Modernist designs and his partnership with Hermès. He was one of the first to integrate leather, metal and glass in the structure and decoration of furniture. His style is the epitome of luxury and his legacy of fine design feels "modern" even today. Both the Adnet Circulaire and Rectangulaire were designed in the 1950's after Adnet's partnership with Hermès and both mirrors are produced in Italian full-grain leather with unique brass details. Manufactured by Gubi.
MATERIALS: Full grain aniline leather, mirror glass, burnished brass rivets.
MEDIUM: 45.3"L x 25.6"W x 2.5"D
LARGE: 70.9"L x 27.5"W x 2.5"D

WEIGHT: 34-55 lbs (40-63 lbs packed)

DESIGN: Jacques Adnet
MANUFACTURER: GUBI