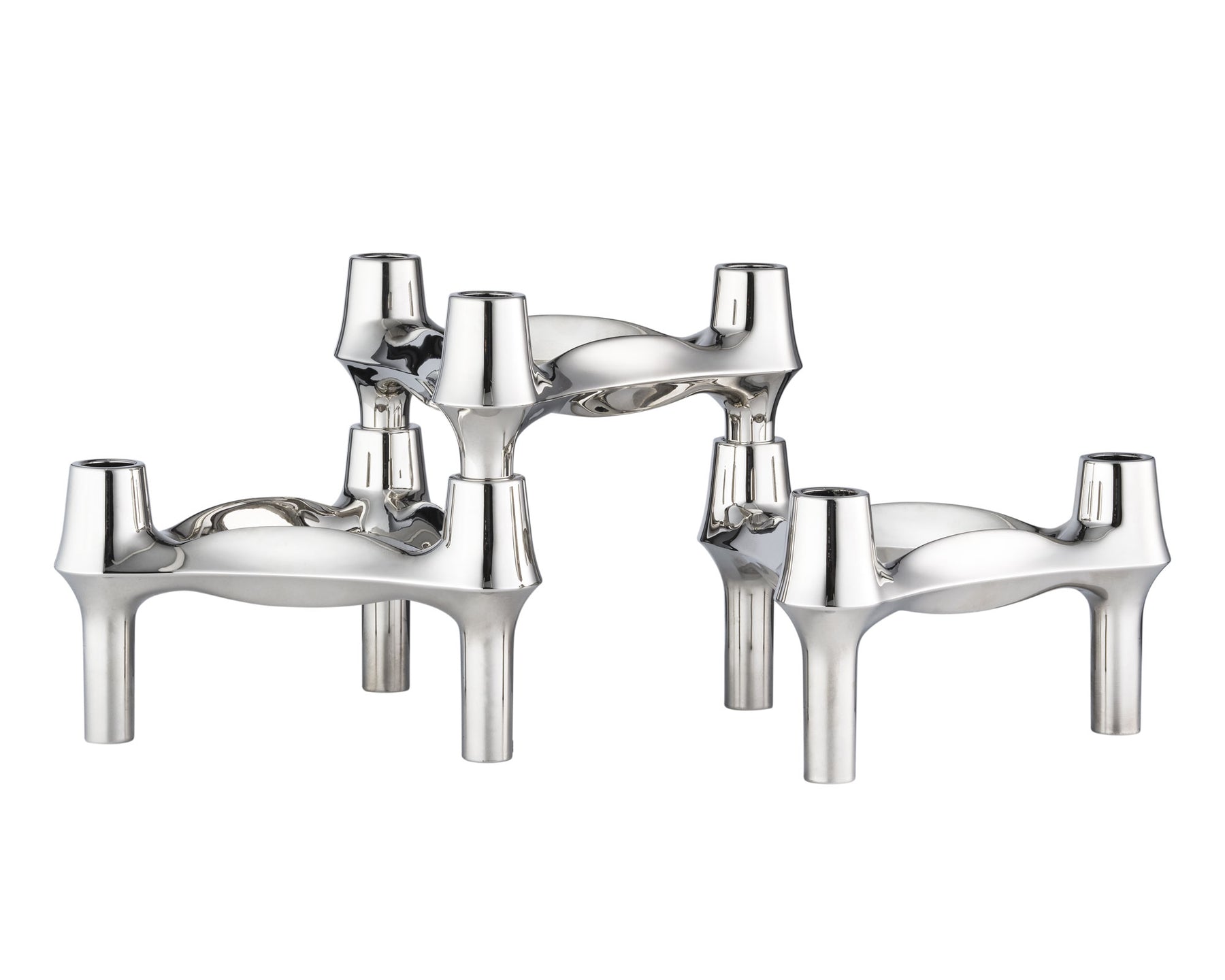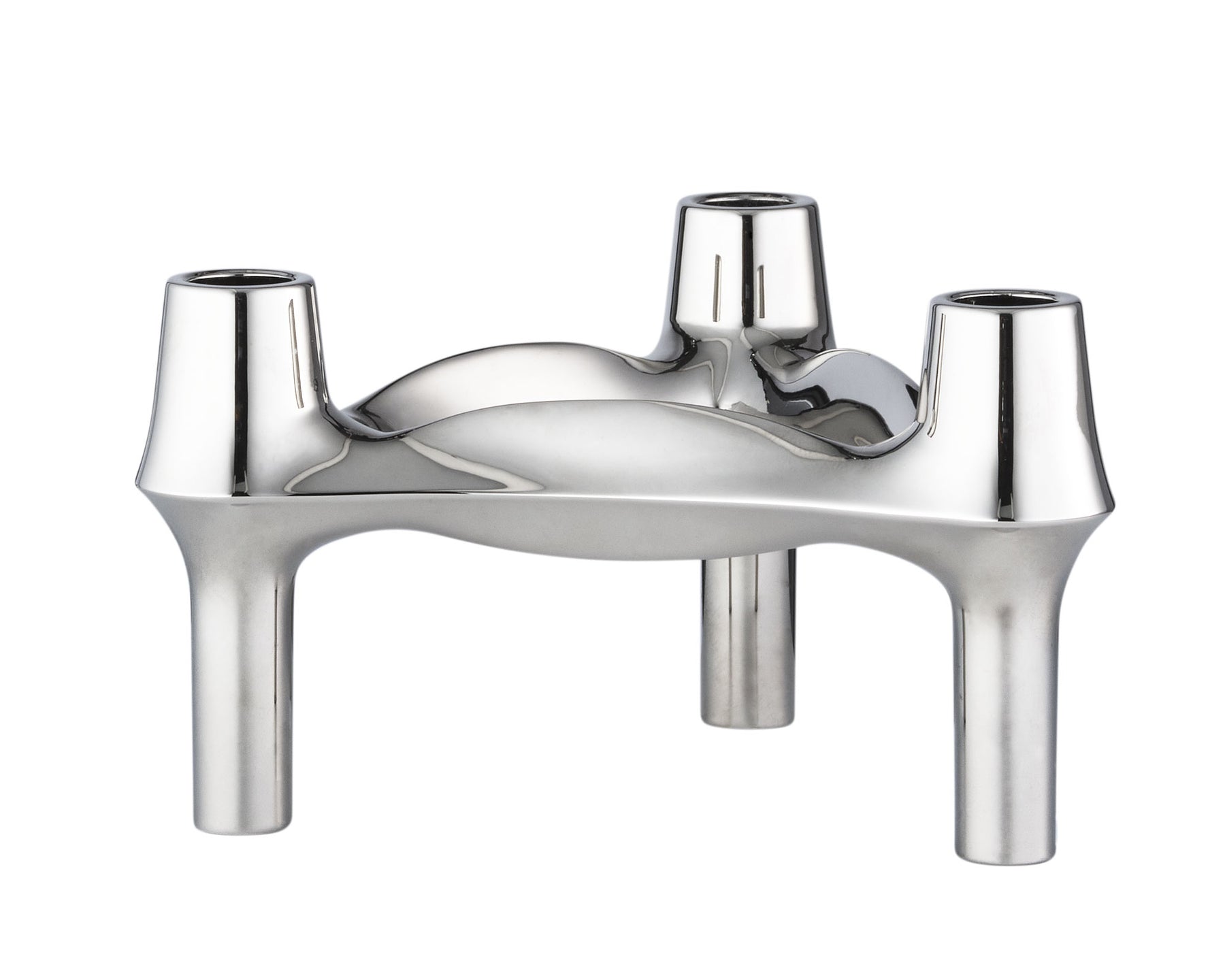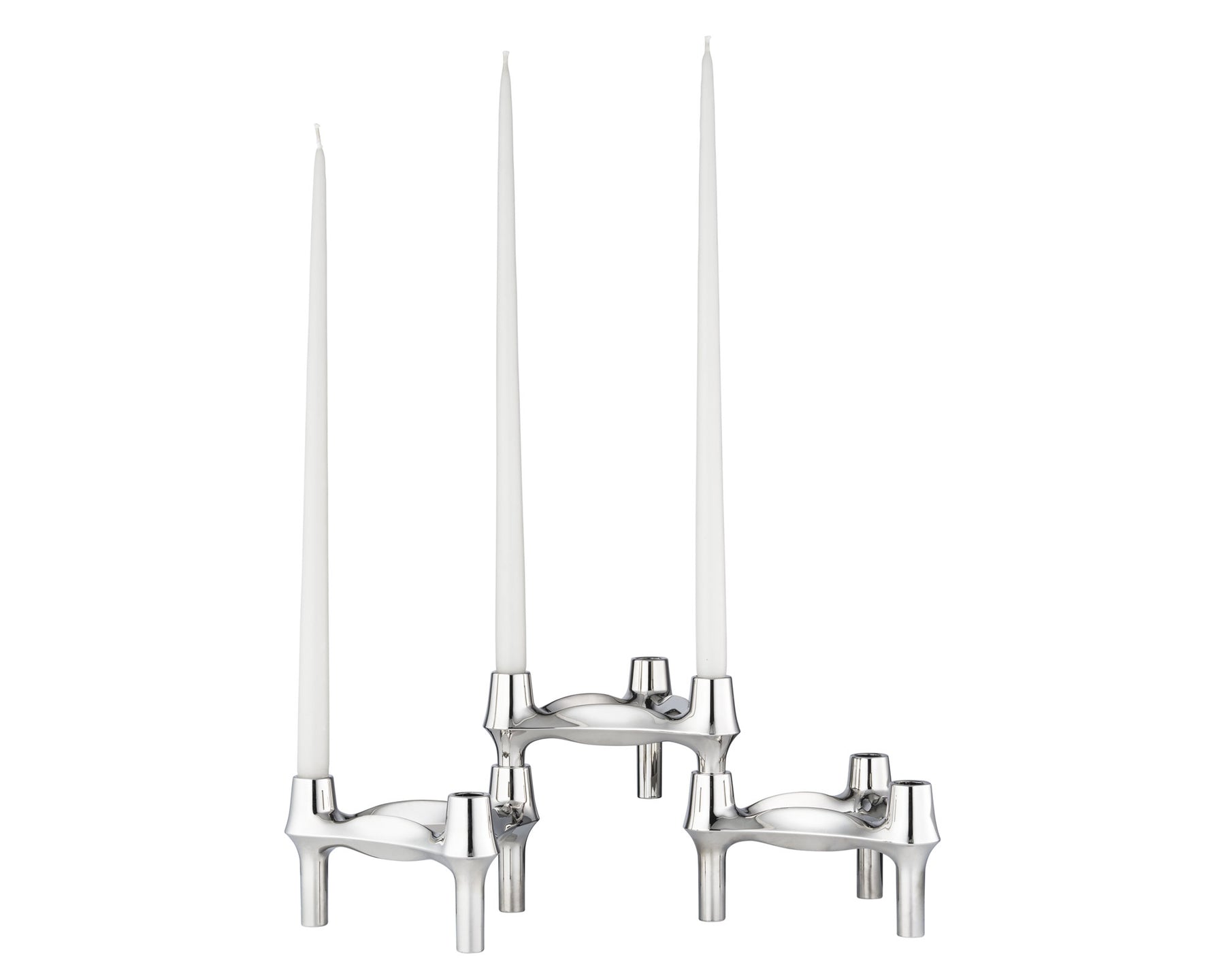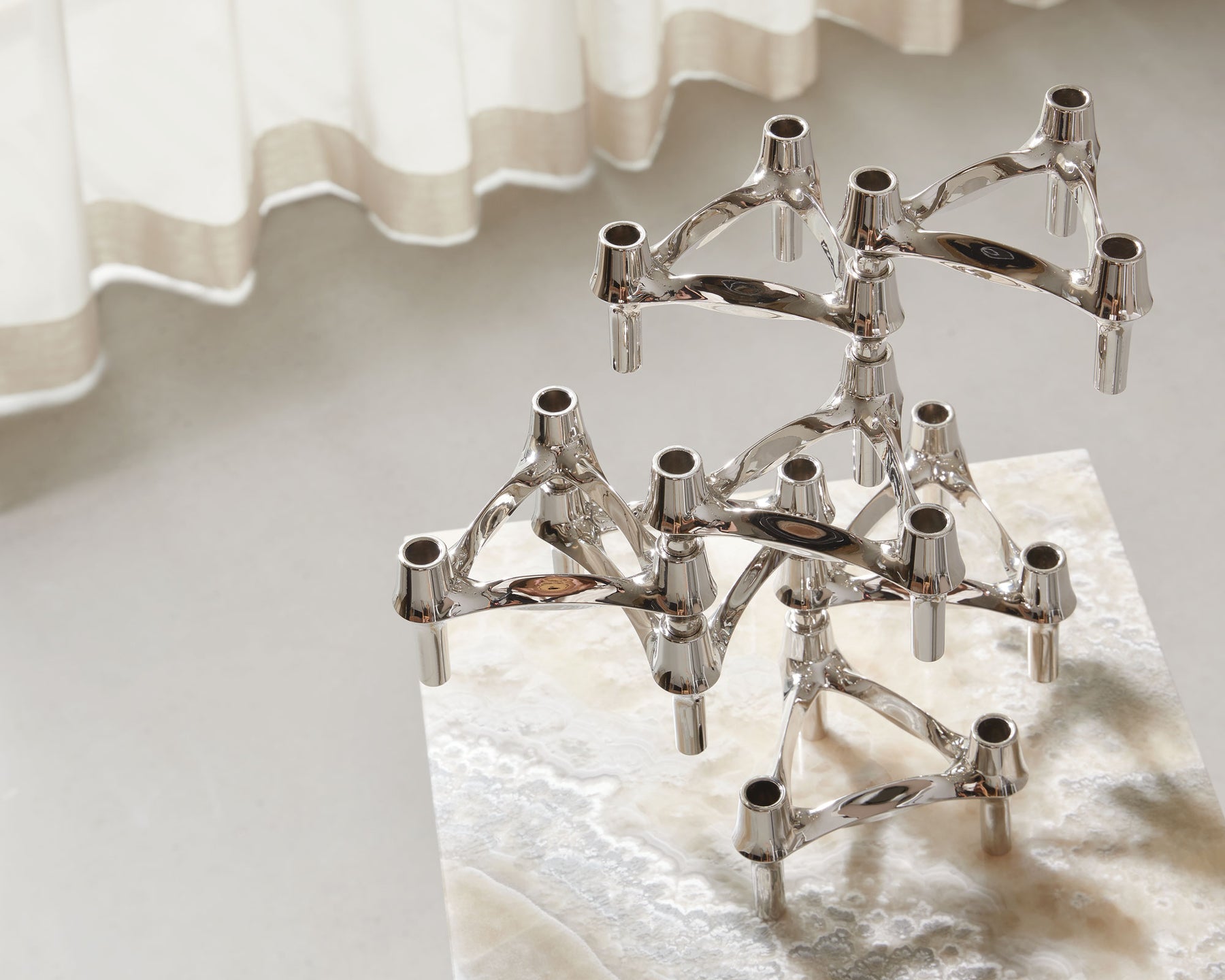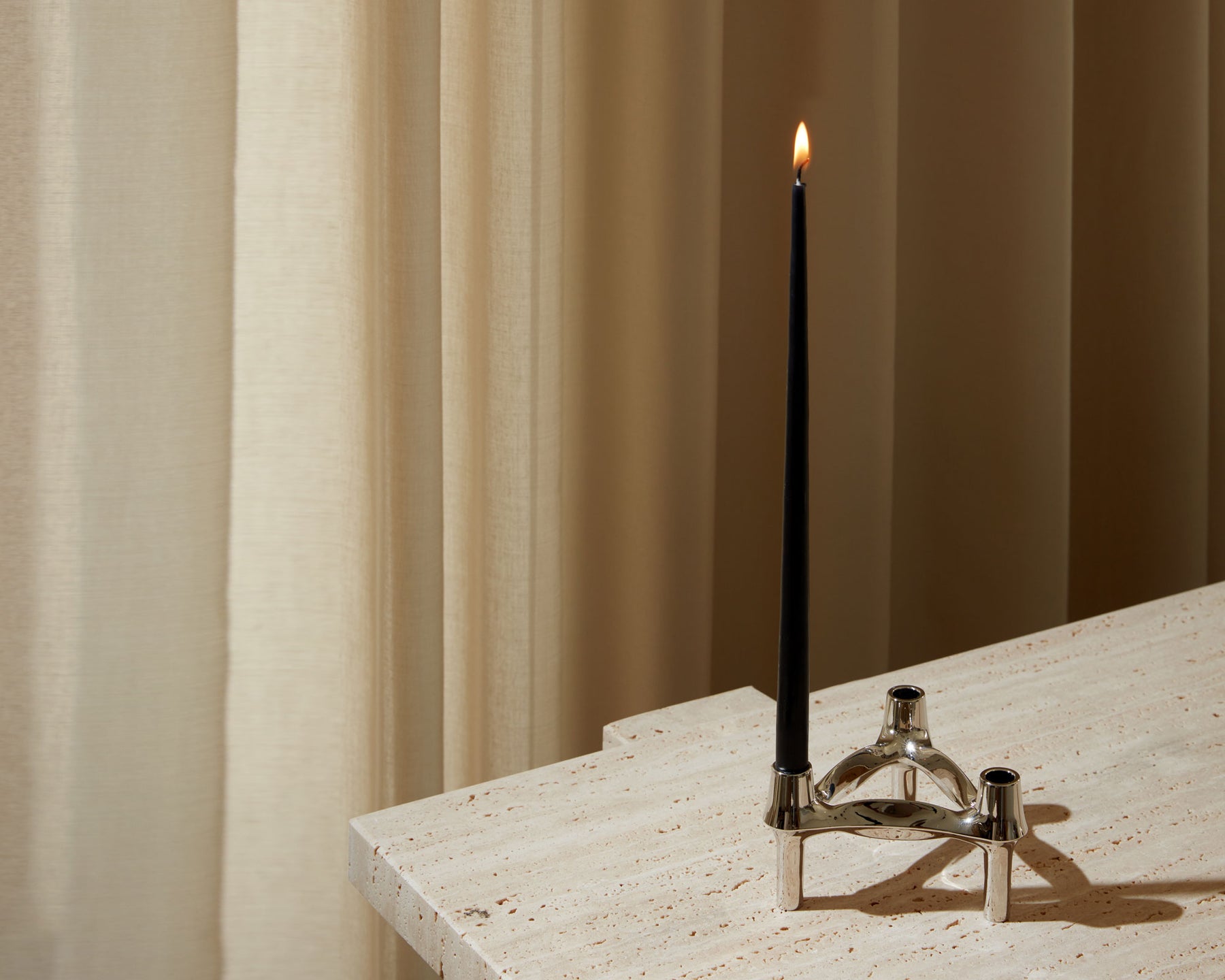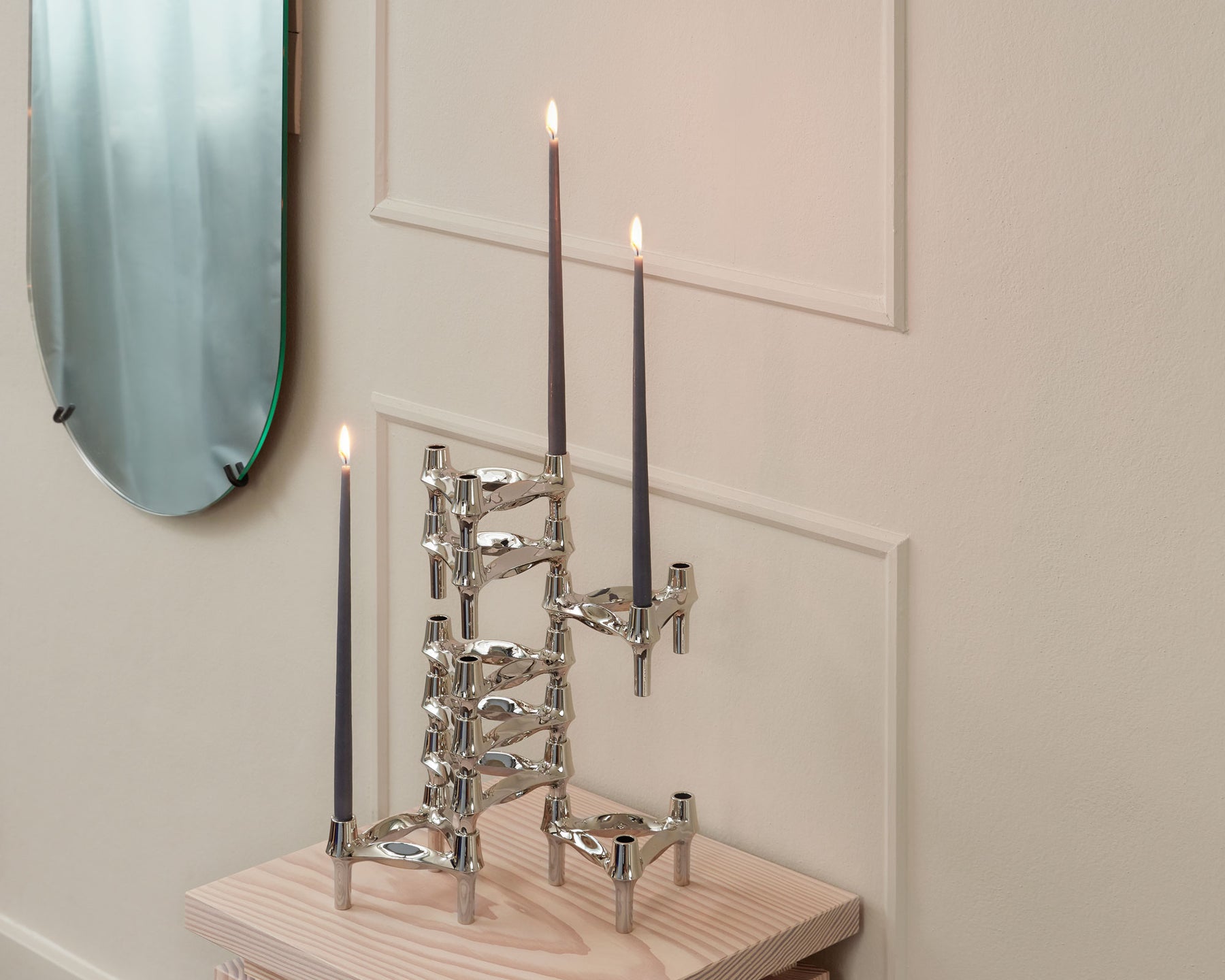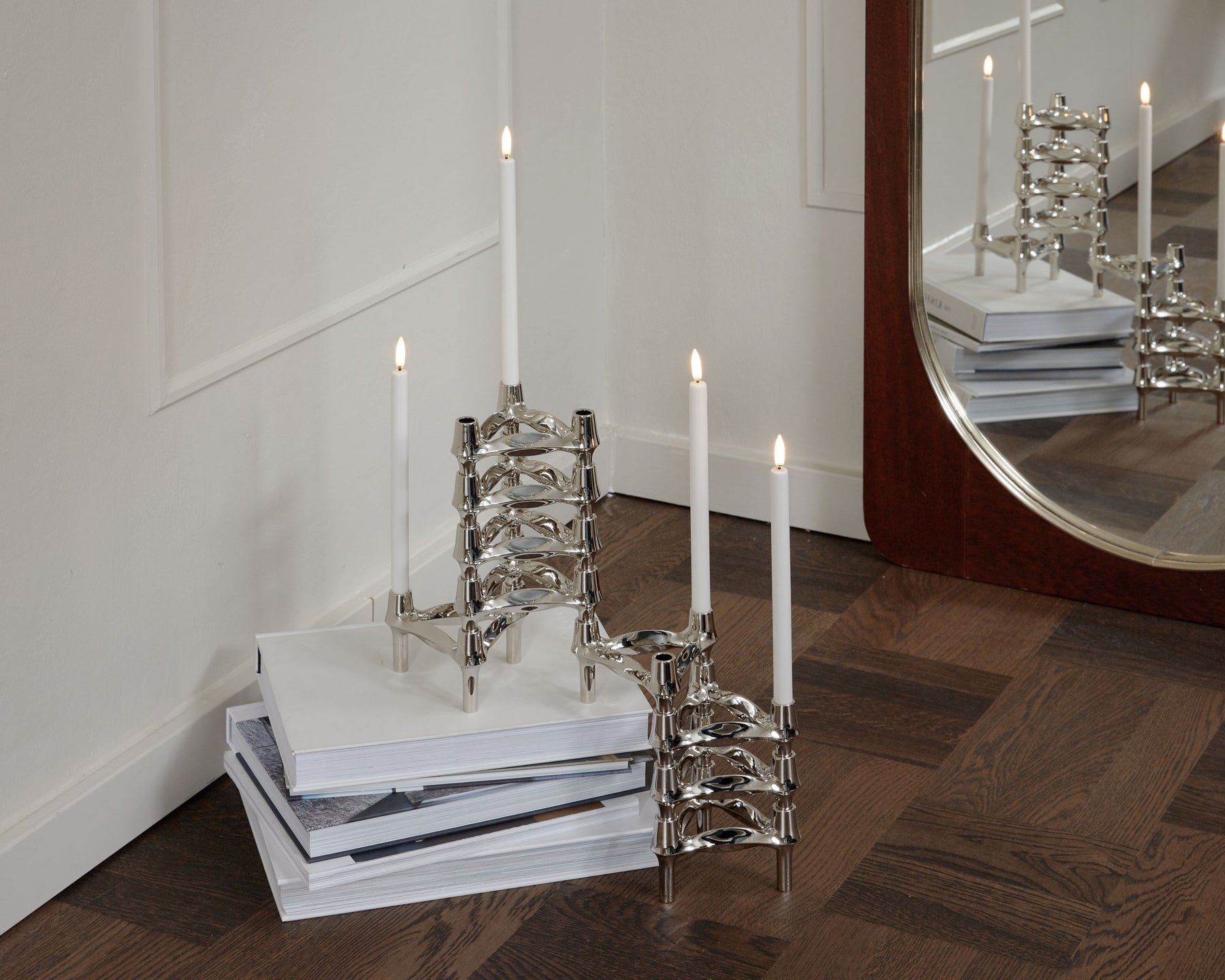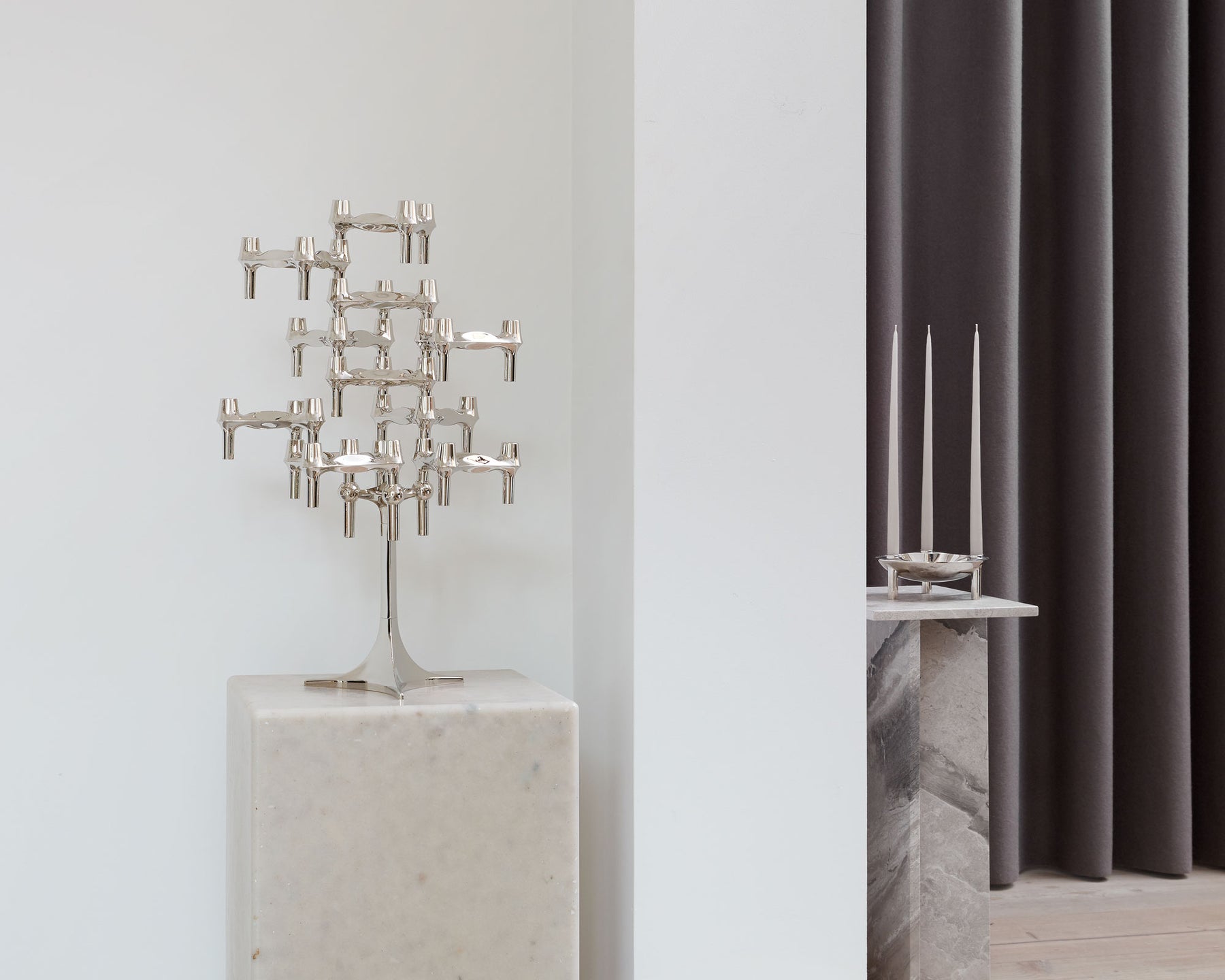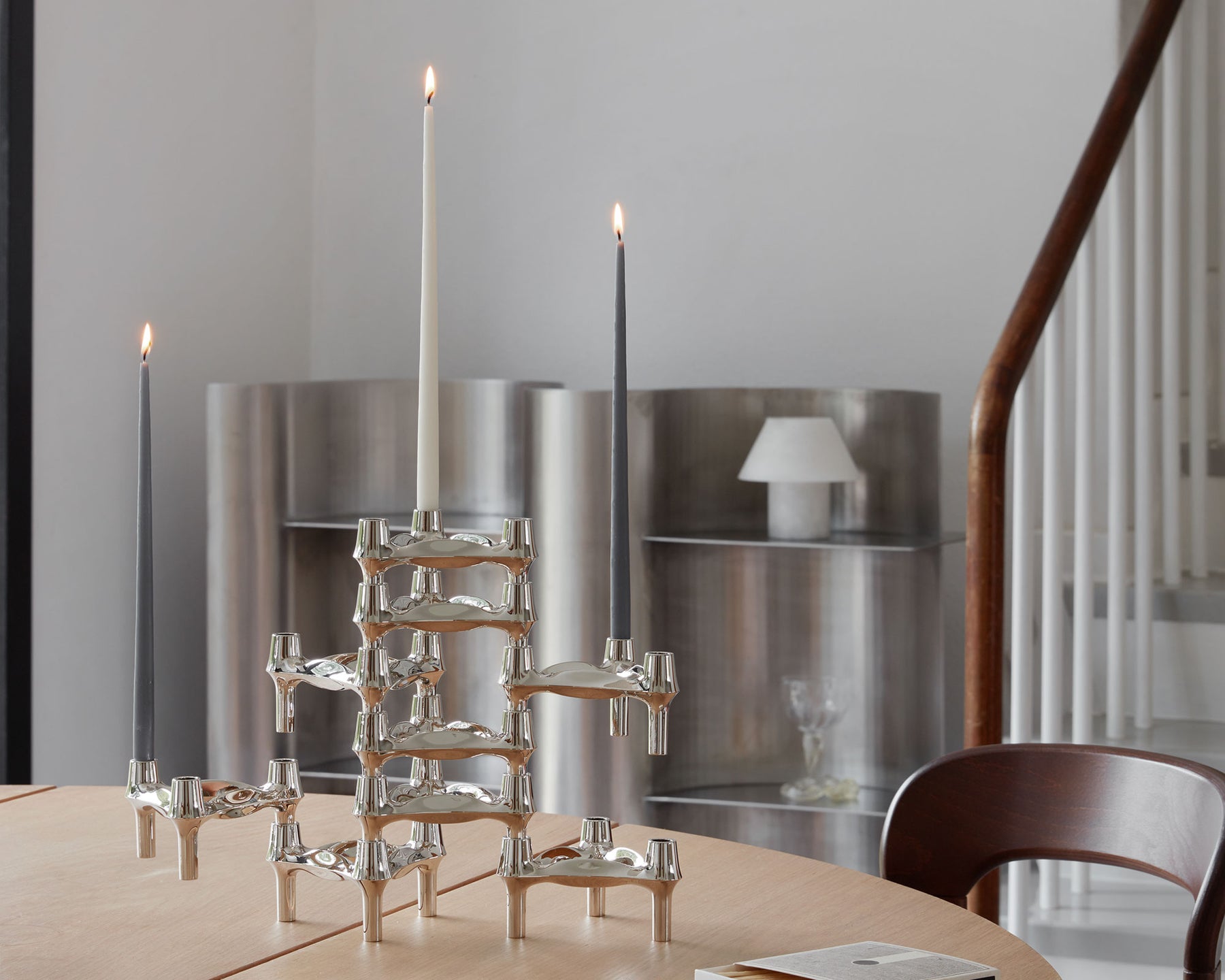 BMF Candle Holder (Set of 3)
FREE STANDARD DELIVERY
SHIPS IN APPROX 1-2 WEEKS
Originally designed by the Nagel company in the late 1960s, the BMF Candle Holder stands as one of the most iconic home accessories of the decade. By 1971 the BMF company took over the production of the popular candle holder and continuously produced it through the mid 1980s.
Today this celebrated collector's item has found its way home to
STOFF Nagel® as the Danish brand brings the BMF Candle Holder back into the homes and imaginations of a new generation of design lovers. We invite you to rediscover the pure joy of creation - stacking, arranging, and playing your way to an endless array of masterpieces.
 A perfect gift for the design lover in your life. Custom wax candles sold separately
here
. 
DIMENSIONS:

2.64" high x 4.6" diameter

MATERIALS: Zinc alloy with nickel plating
DETAILS: Sold in sets of 3 units

MANUFACTURER:

 

STOFF NAGEL