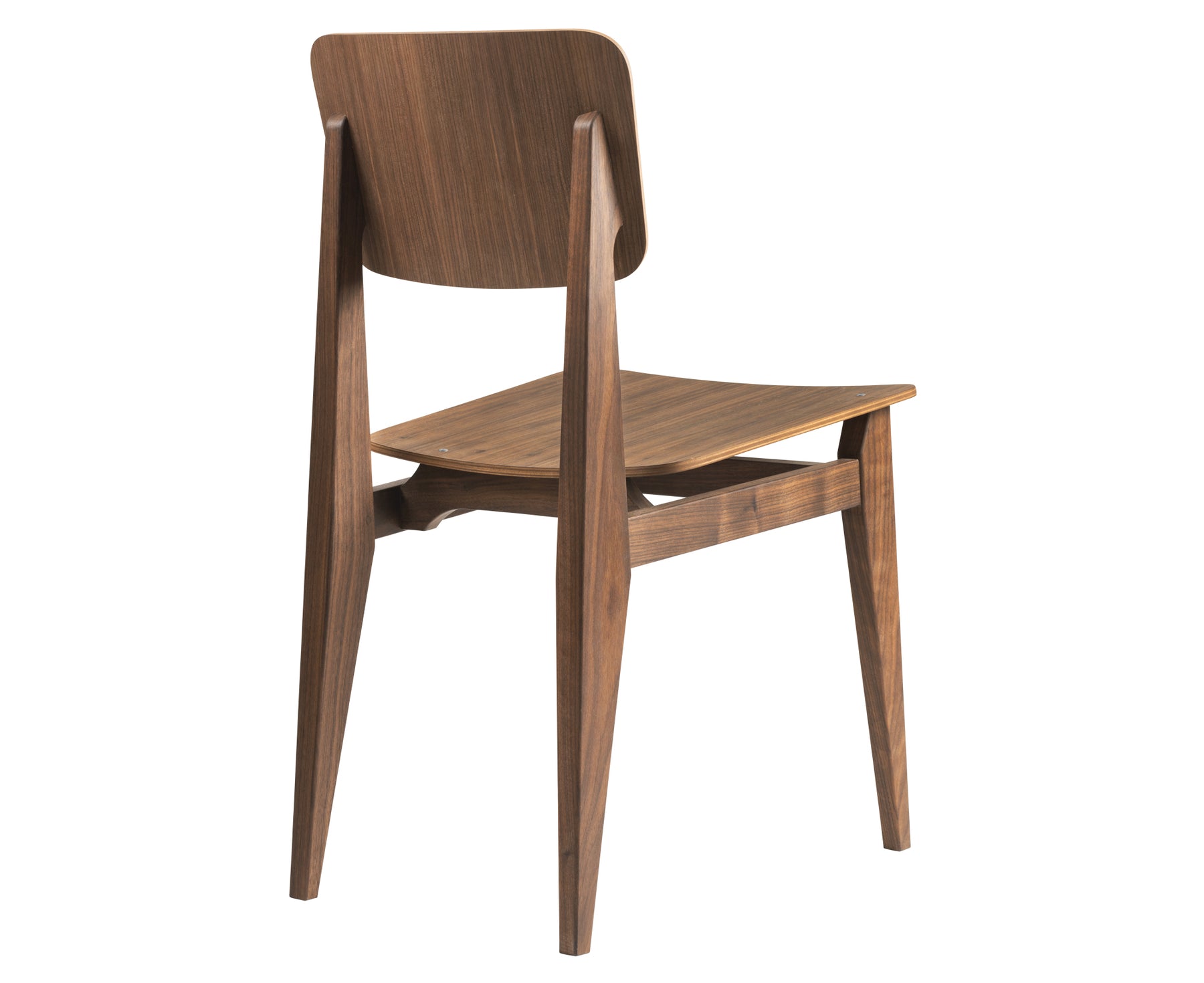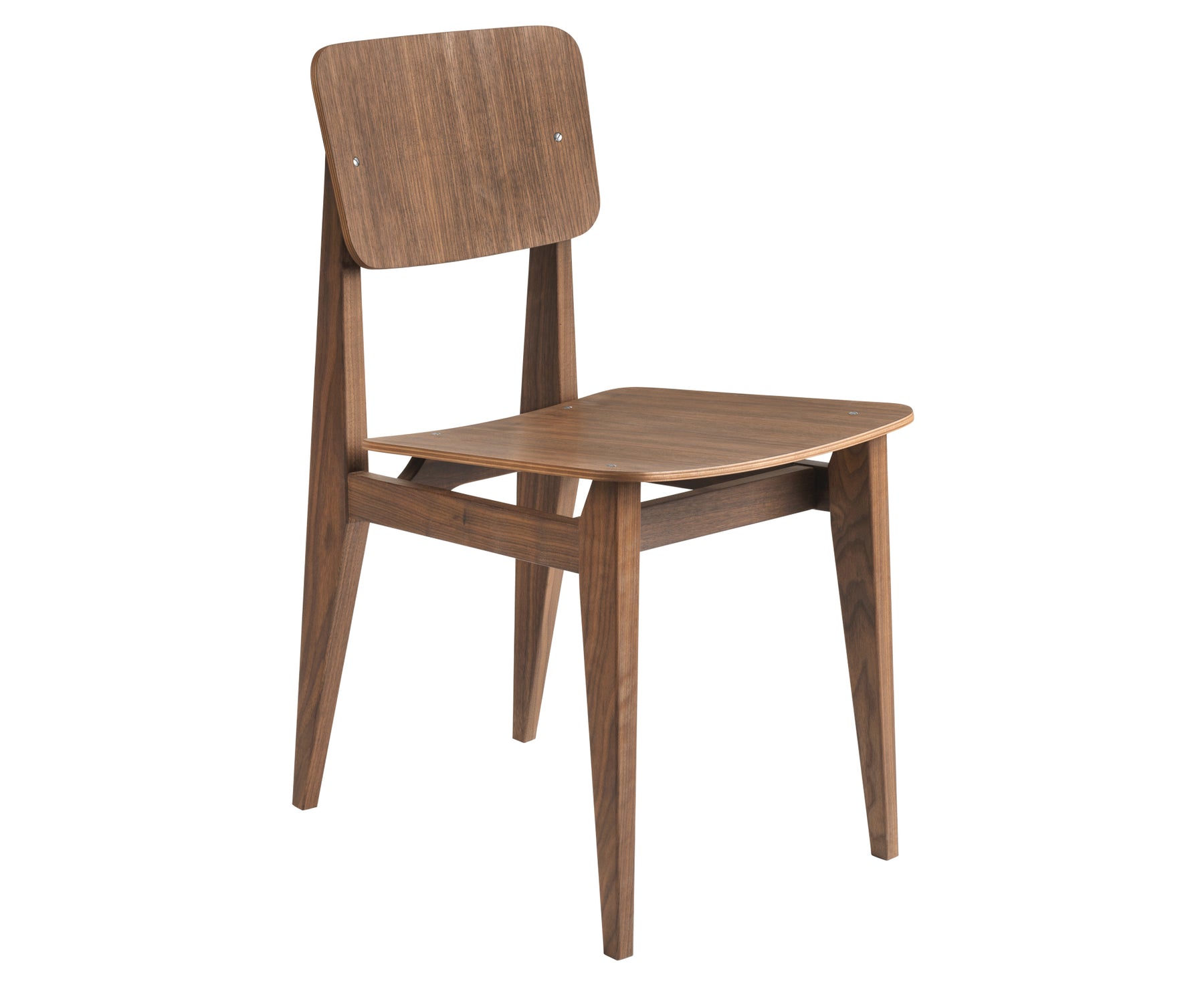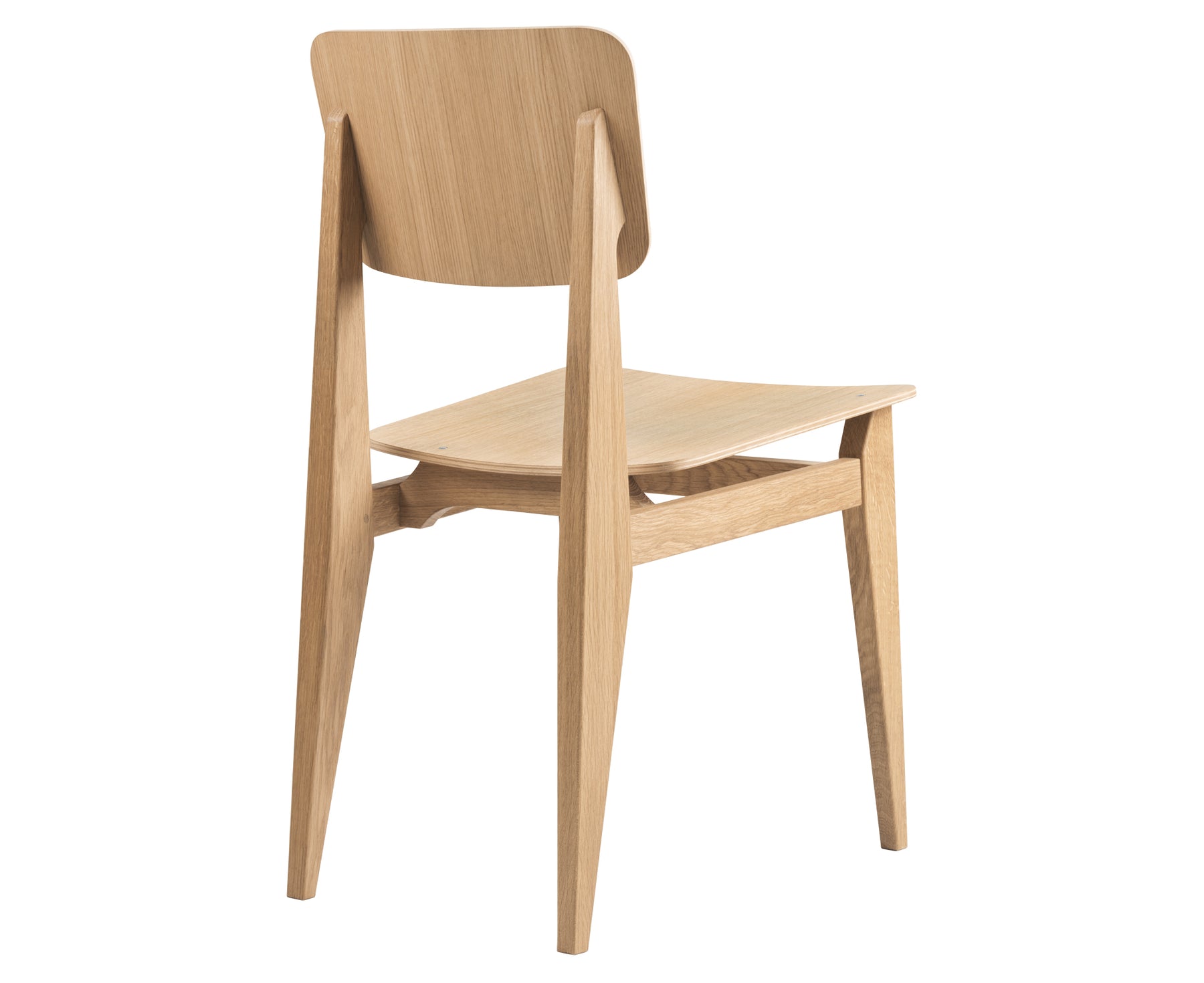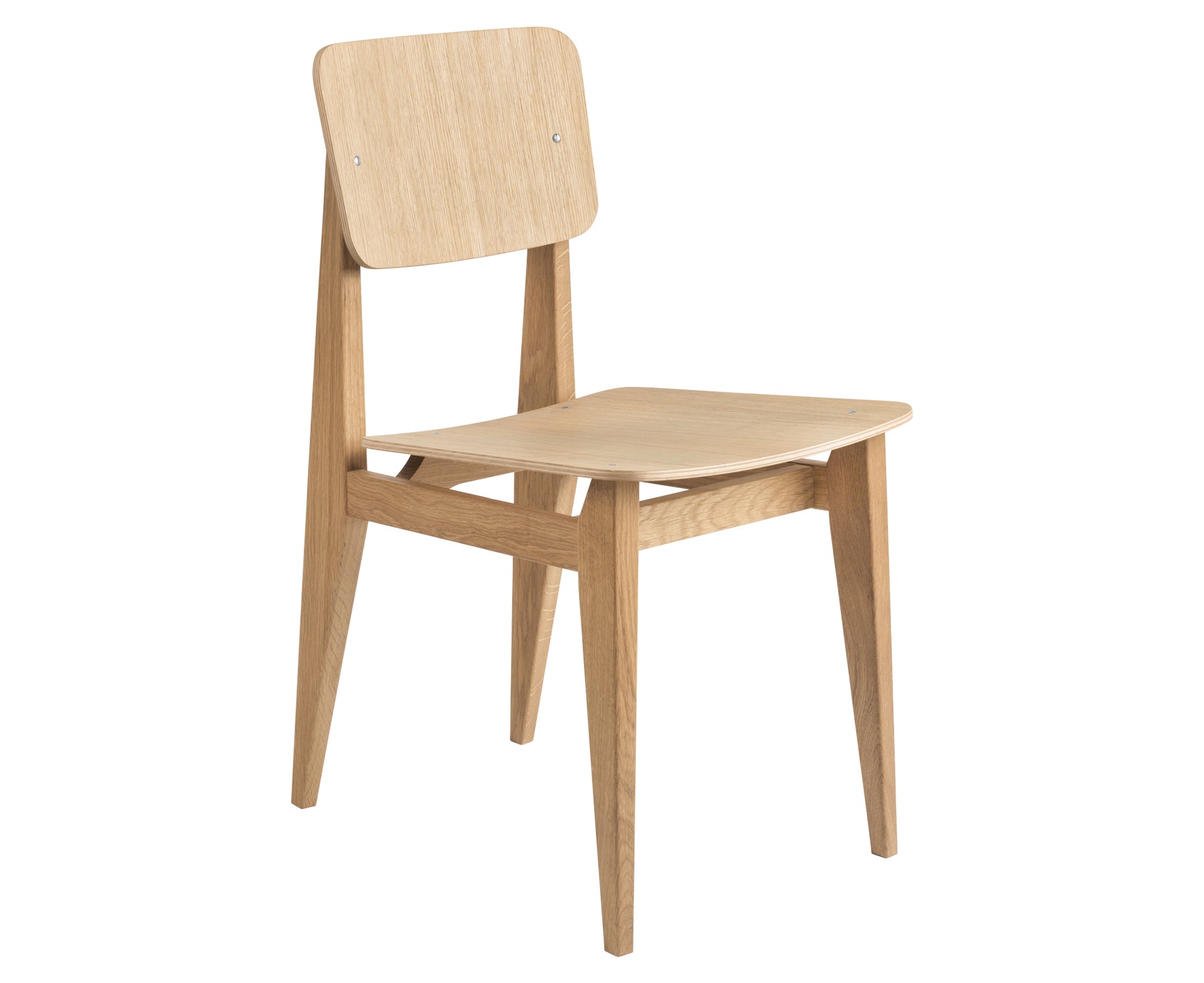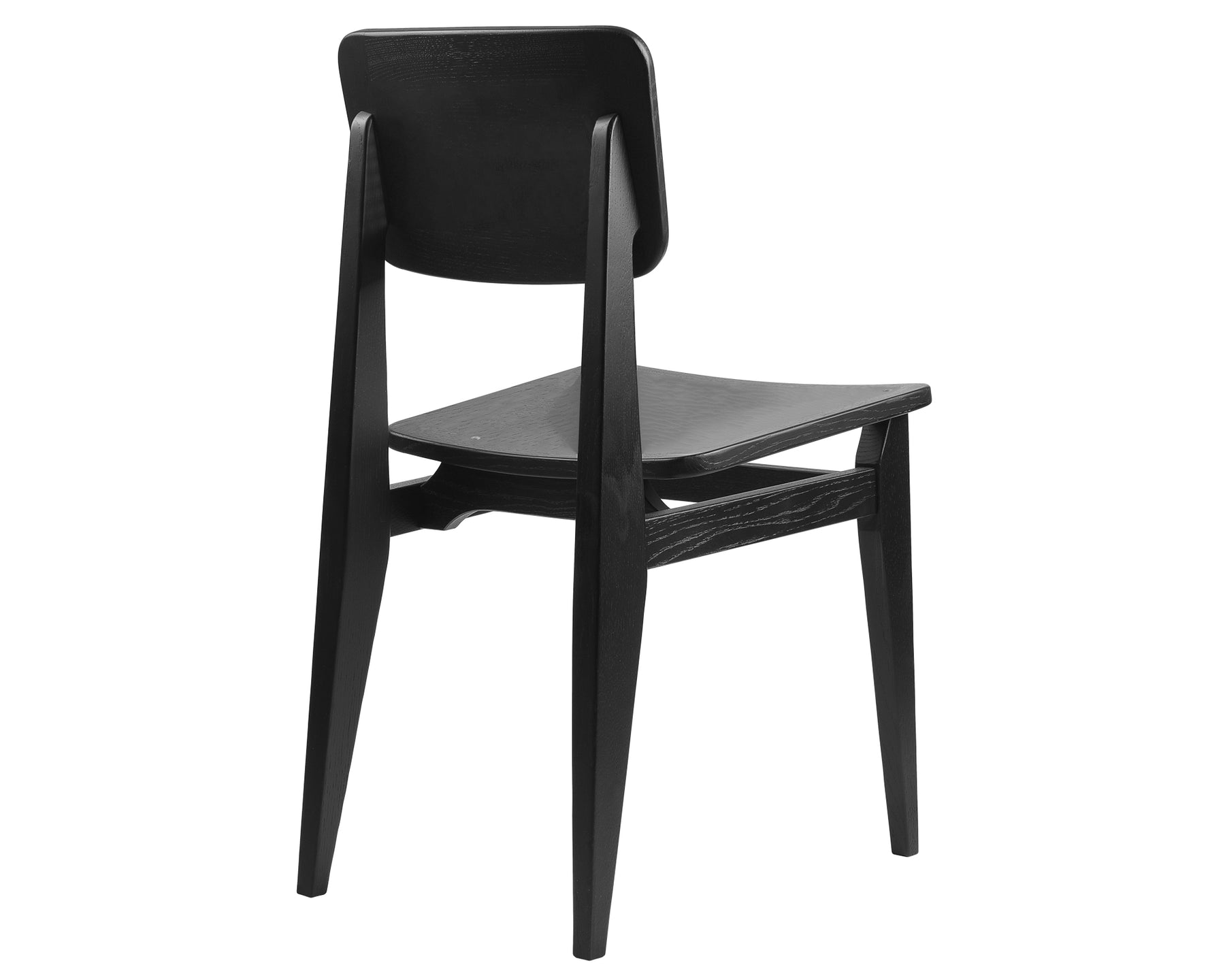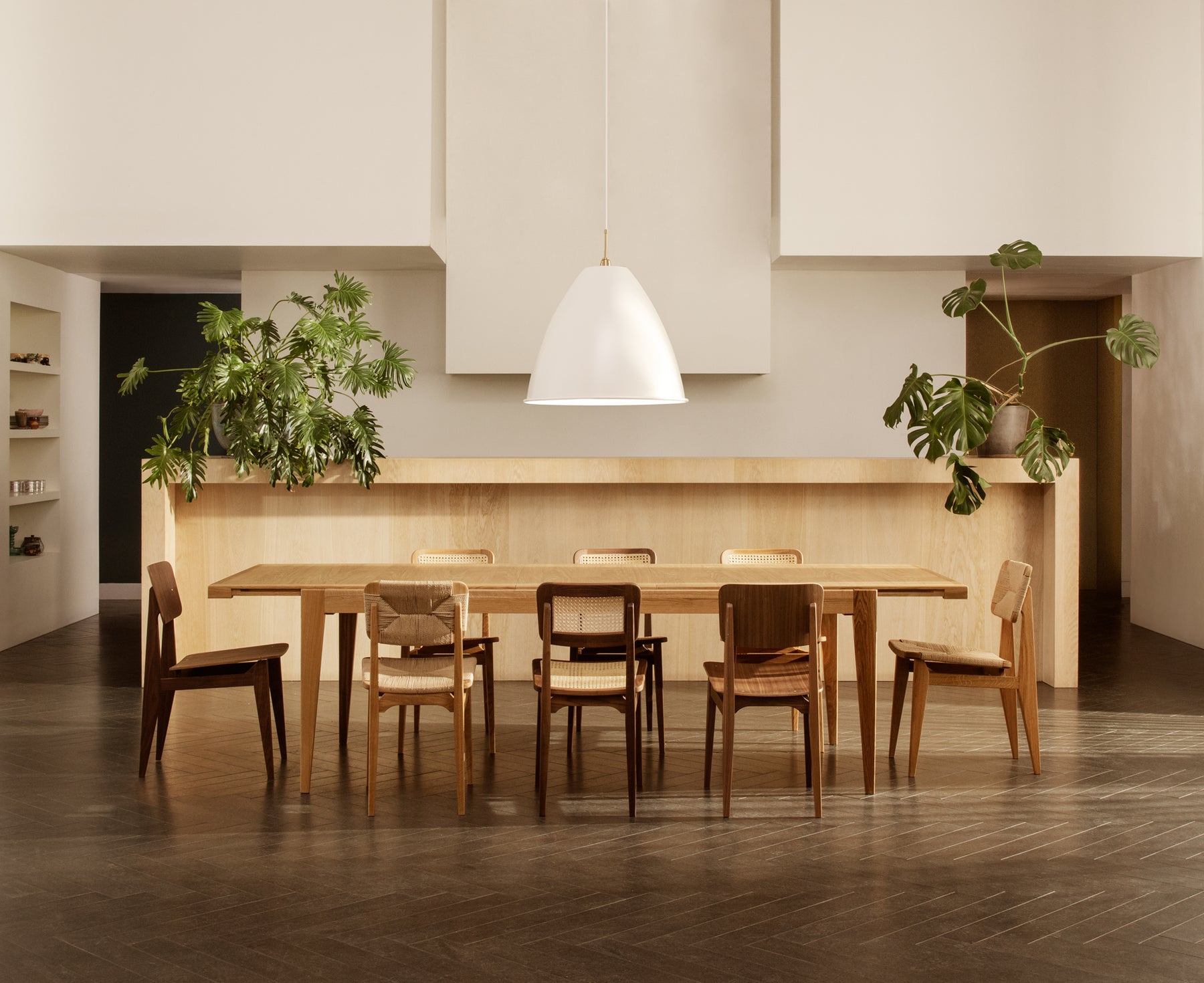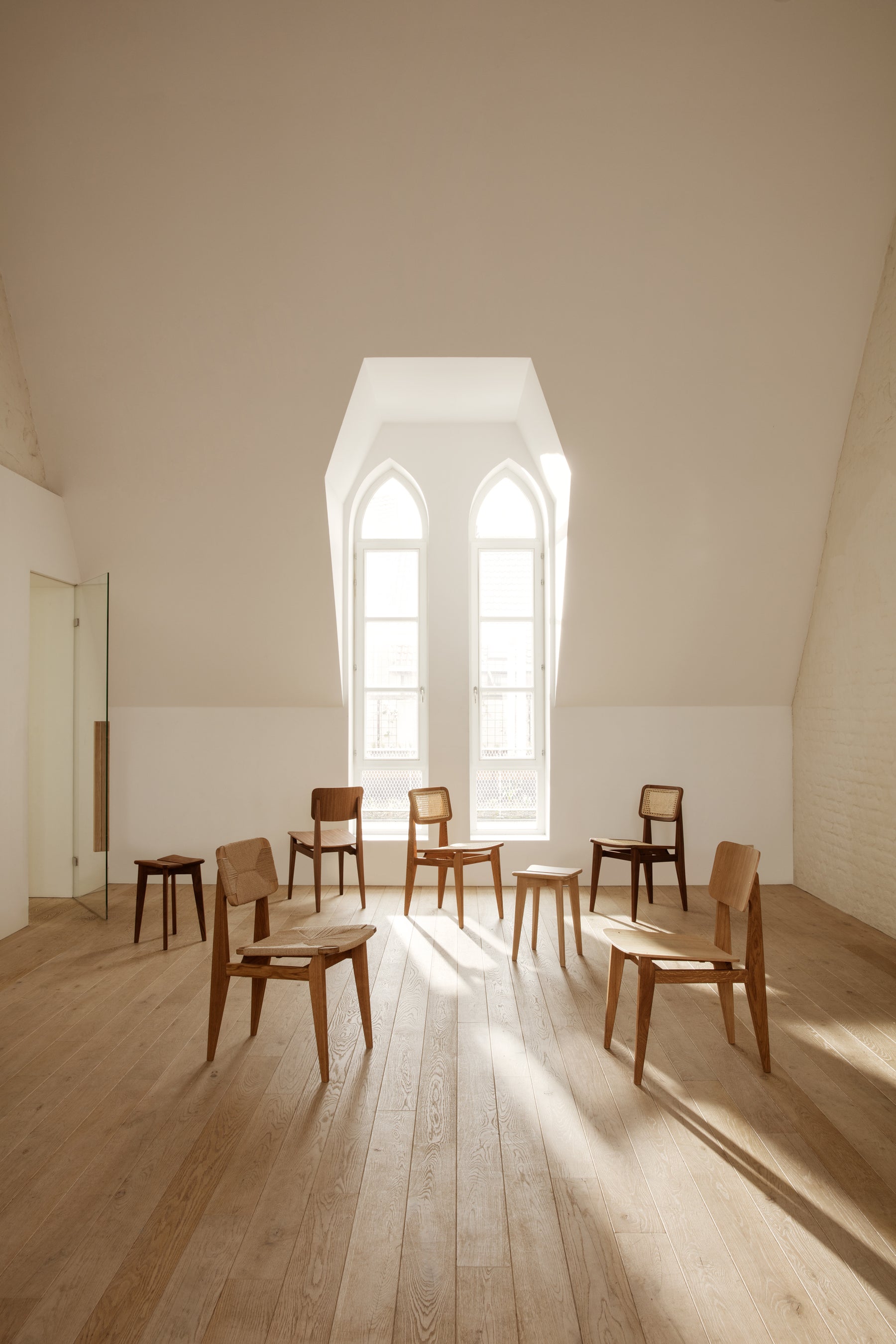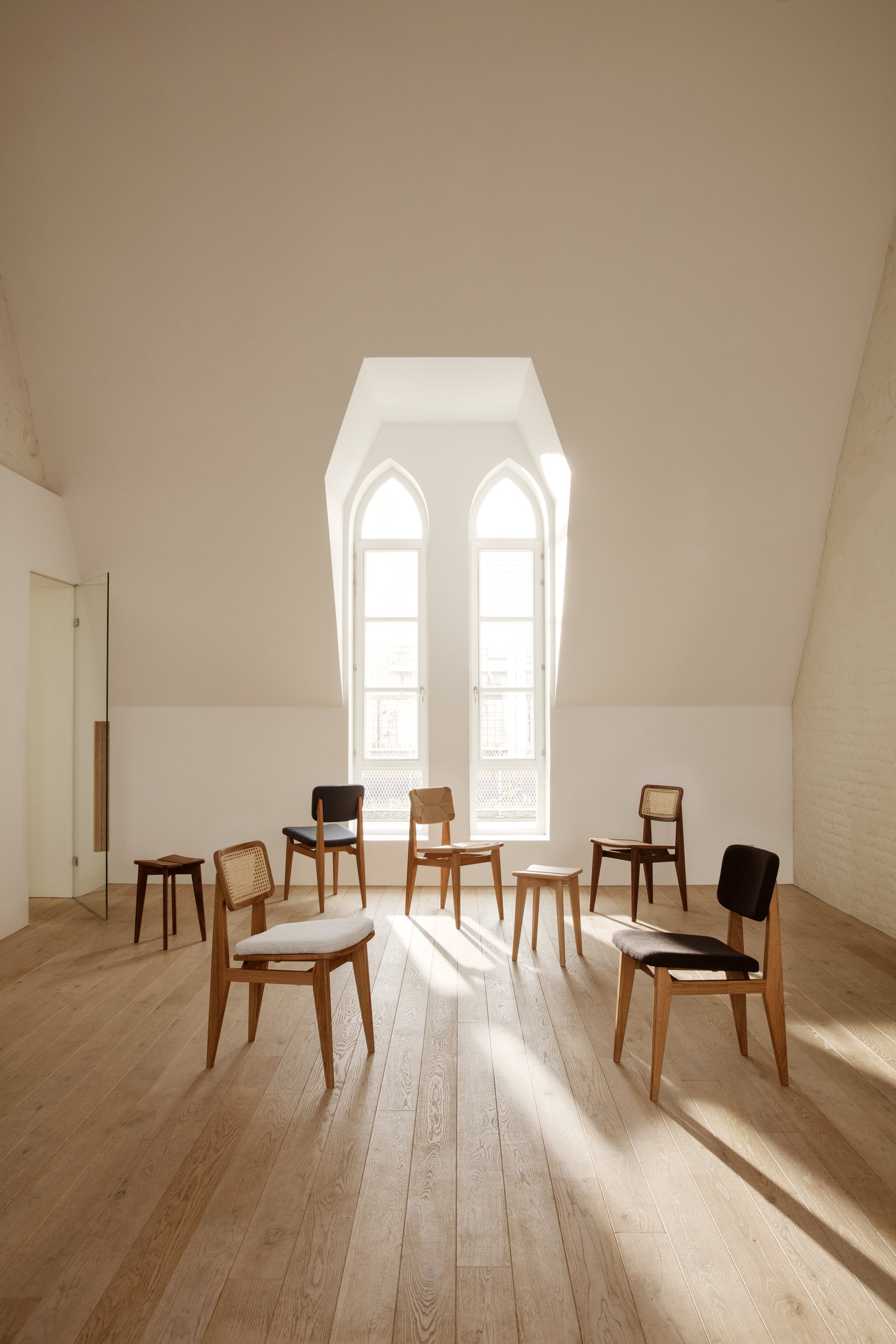 C-Chair Dining Chair - Veneer
Wood:

American Walnut Oiled

Black Stained Oak Matte Lacquered
FREE STANDARD DELIVERY
SHIPS IN APPROX 9-12 WEEKS
Designed in 1947, the C-Chair is one of Marcel Gascoin's most iconic pieces of furniture. Its distinctive form was driven by necessity following World War II when home sizes in Europe began to scale down. Economical in footprint but generous in style, this high quality seat is marked by ample wood legs. More than 70 years later, the C-Chair stands the test of time - celebrating a beauty born of necessity and an ageless reverence for the art of fine wood workmanship. 

The updated C-Chair's sturdy wood frame and durable,veneer seat and backrest underpin its elegant shape and strong visual language. 
Gascoin's passion for wood and his dedication to craftsmanship shine through in every detail. With a modular design to minimize wastage, as well as the use of FSC-certified oak, formaldehyde-free glue and all natural materials – contemporary environmental considerations were taken into account every step of the way.
DIMENSIONS: 20.8"D x 16"W x 31"H
SEAT HEIGHT: 17.9"H 
WEIGHT: 9 lbs (15 lbs packed)
MATERIALS: Wood & Wood Veneer

WOOD: 

Oak Oiled, American Walnut Oiled, or Black Stained Oak Matte Lacquered
DESIGN:

 

Marcel Gascoin

MANUFACTURER: GUBI