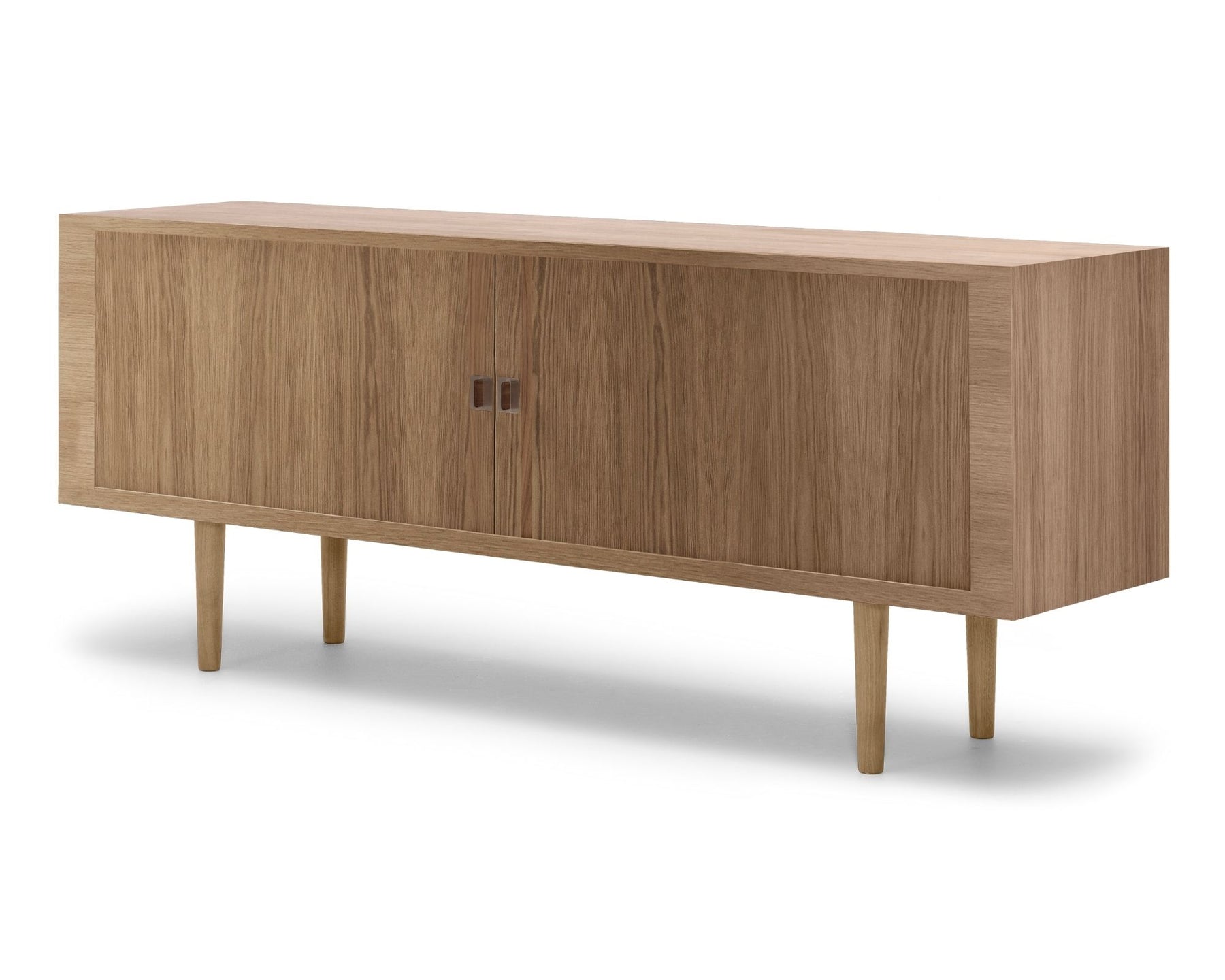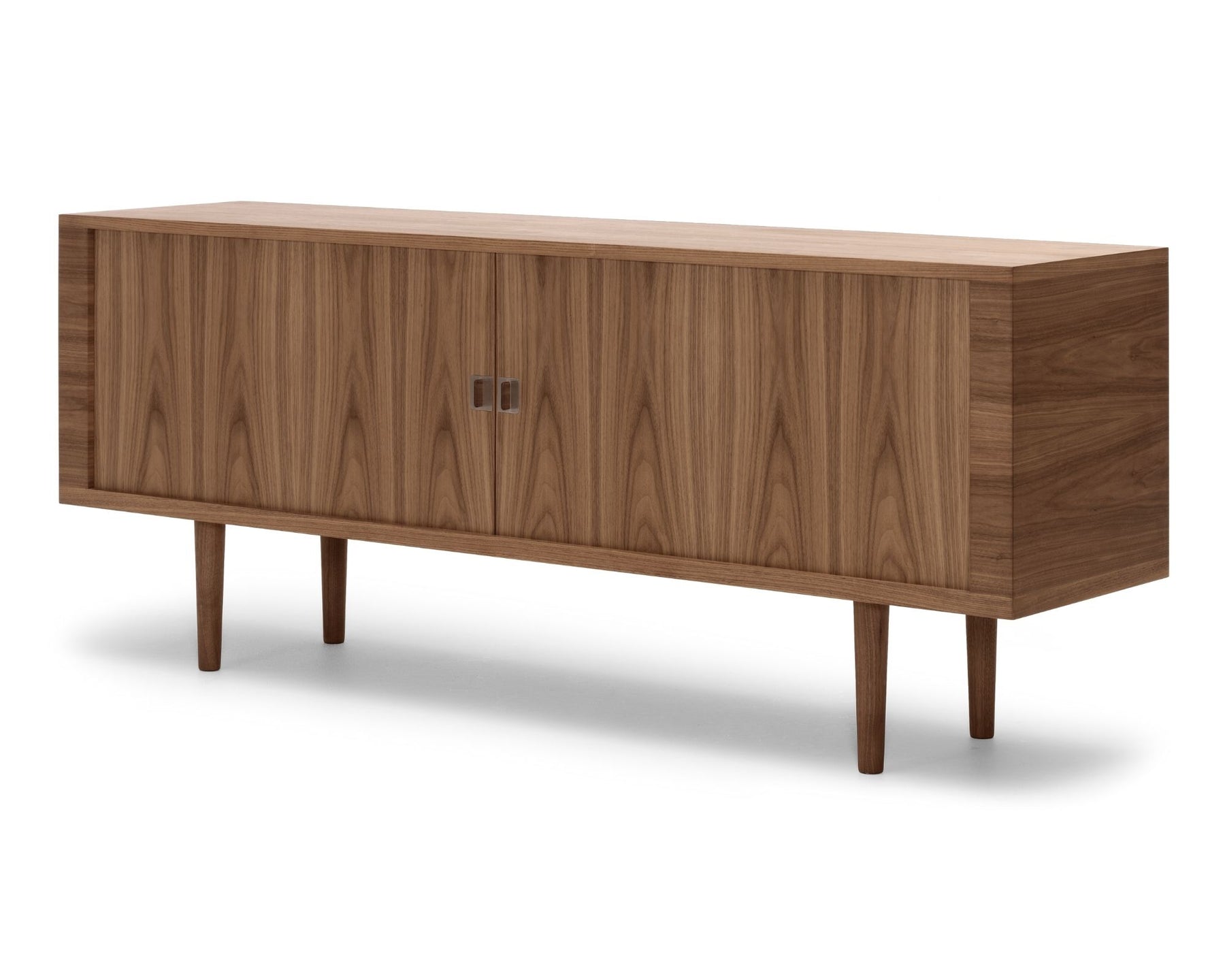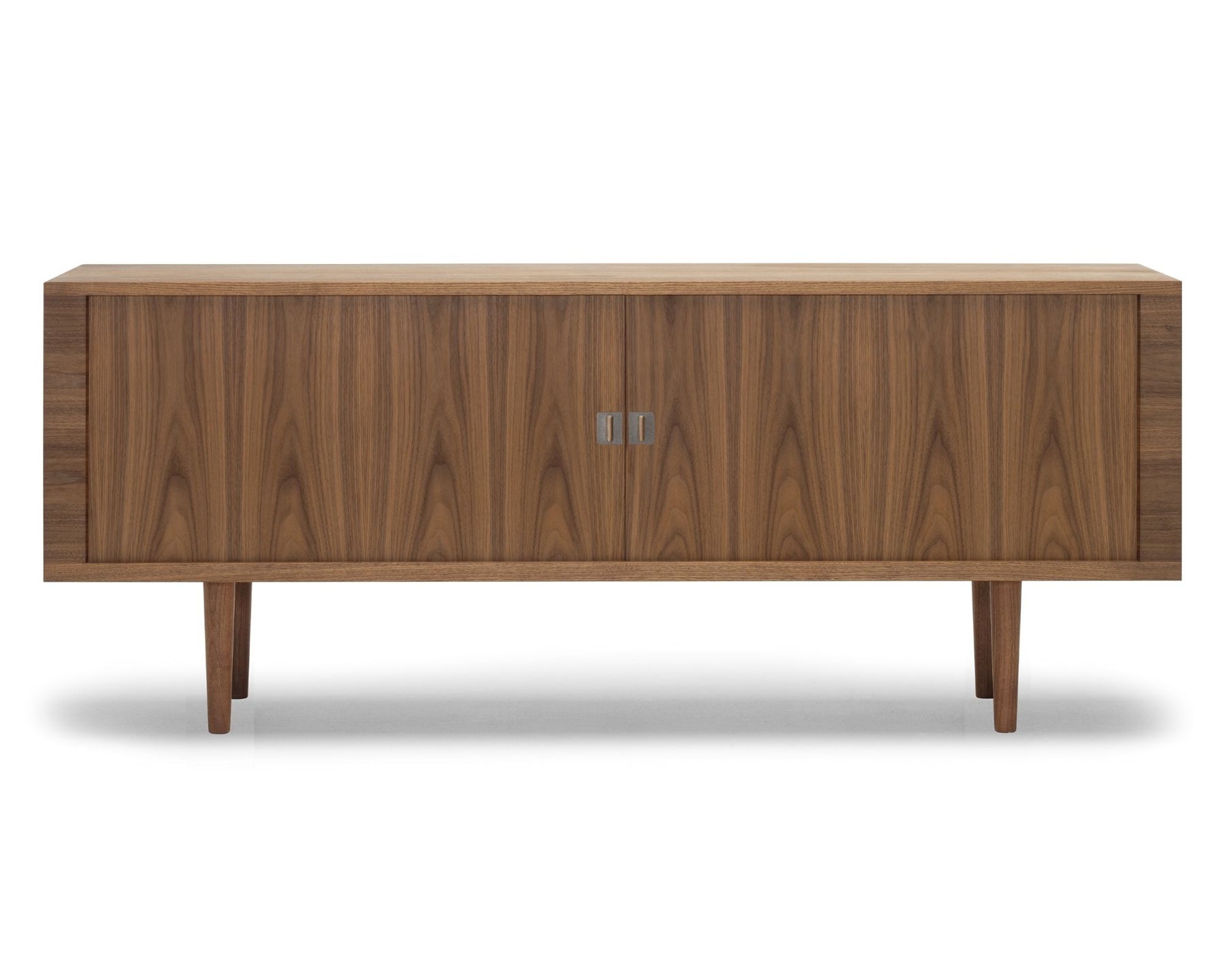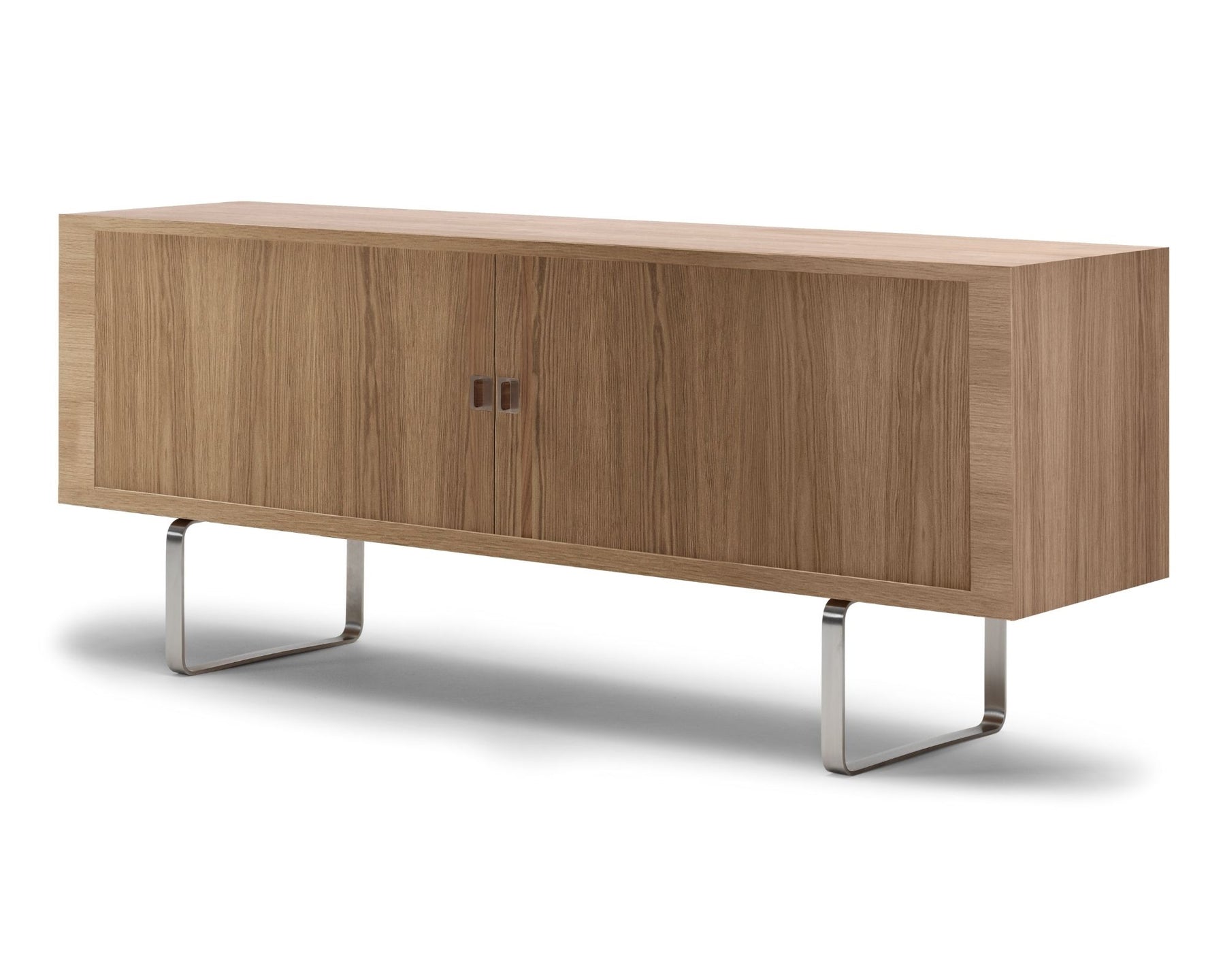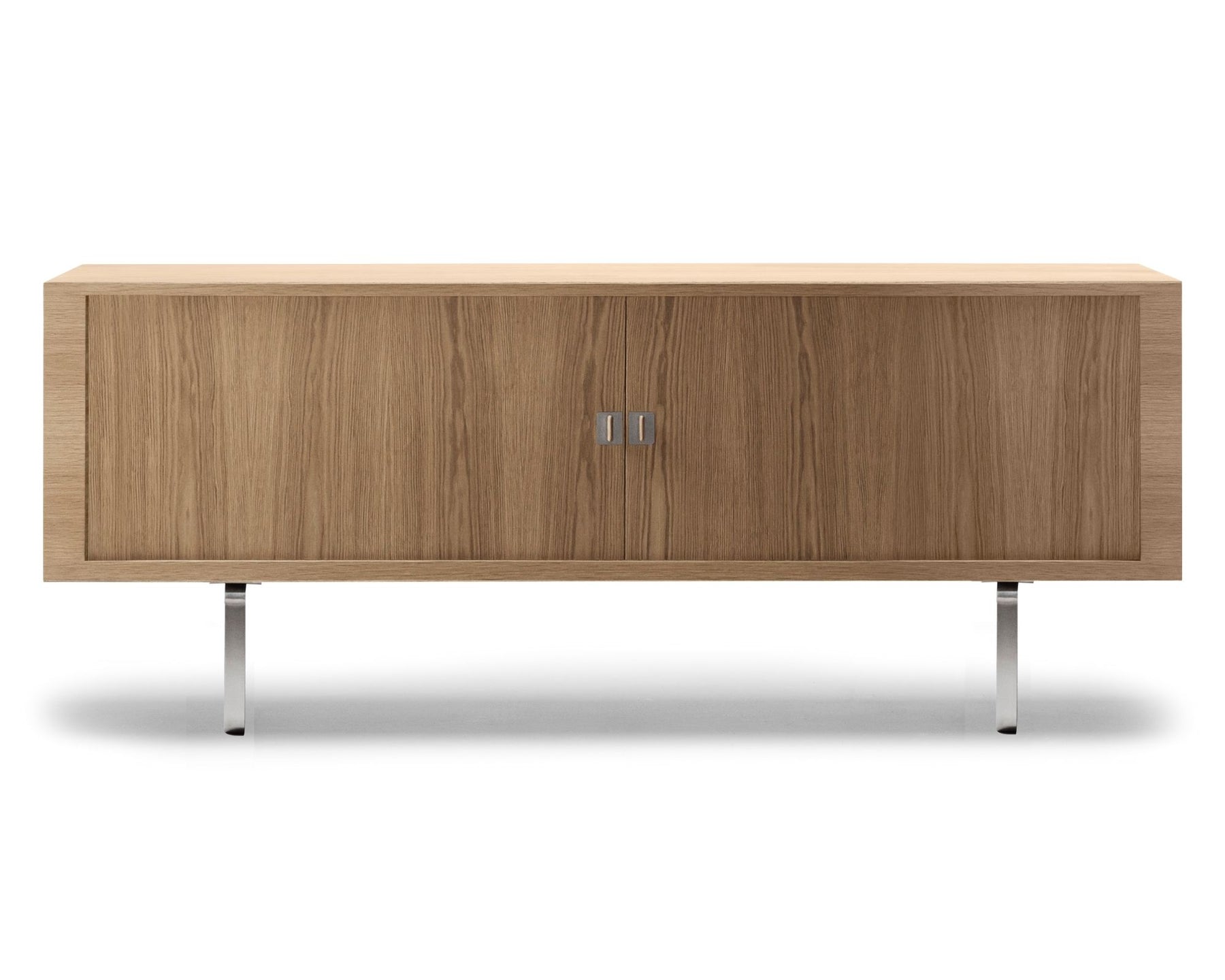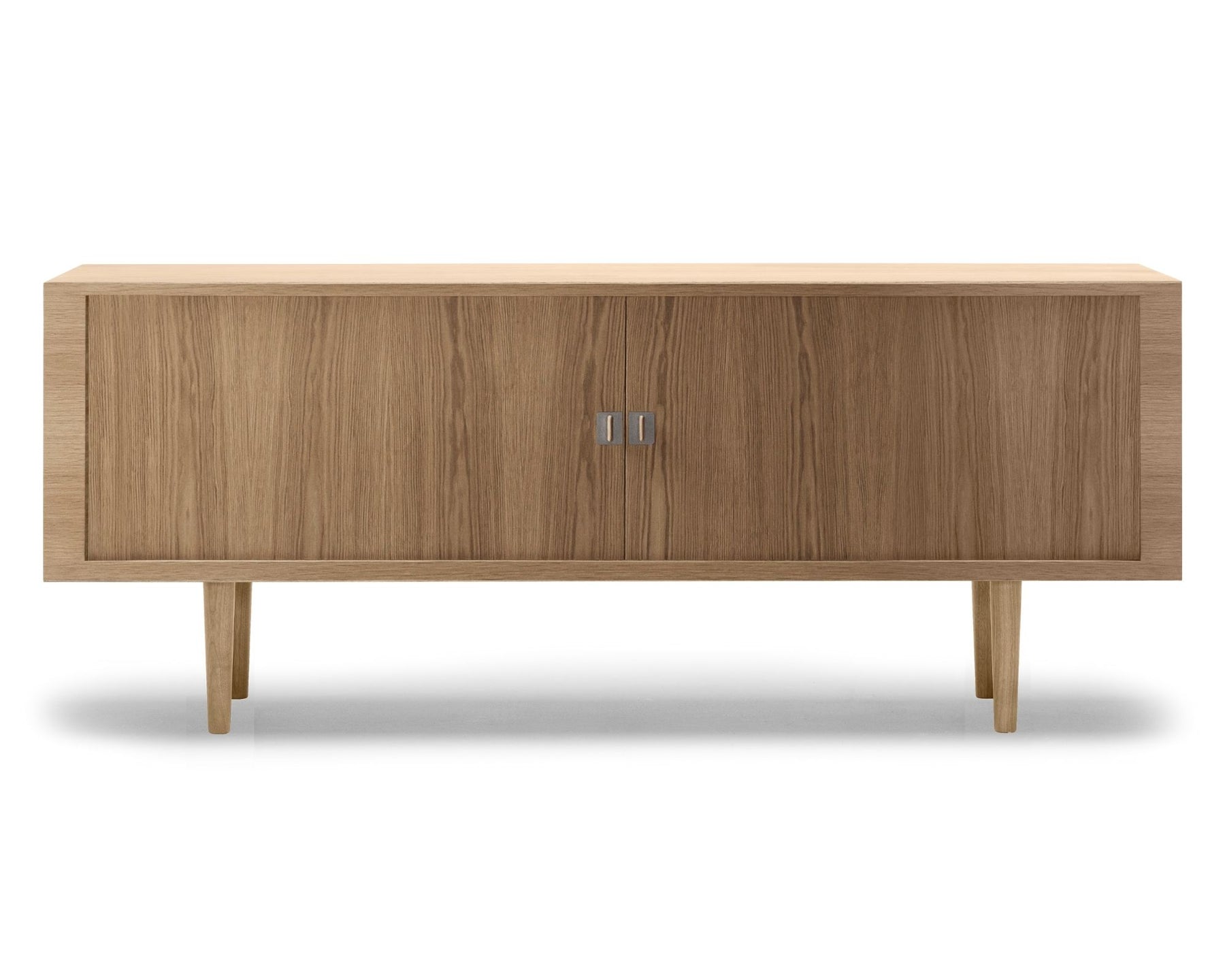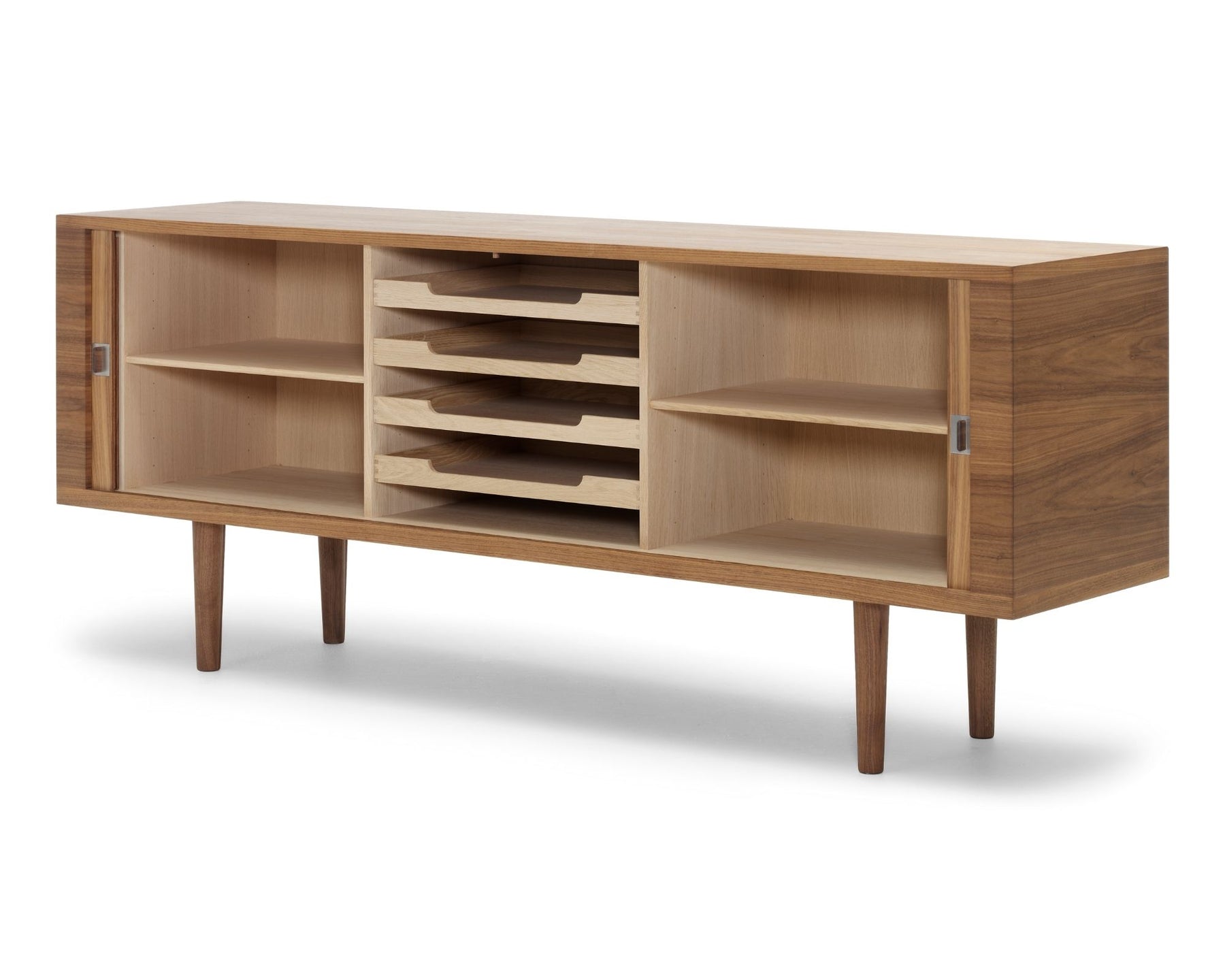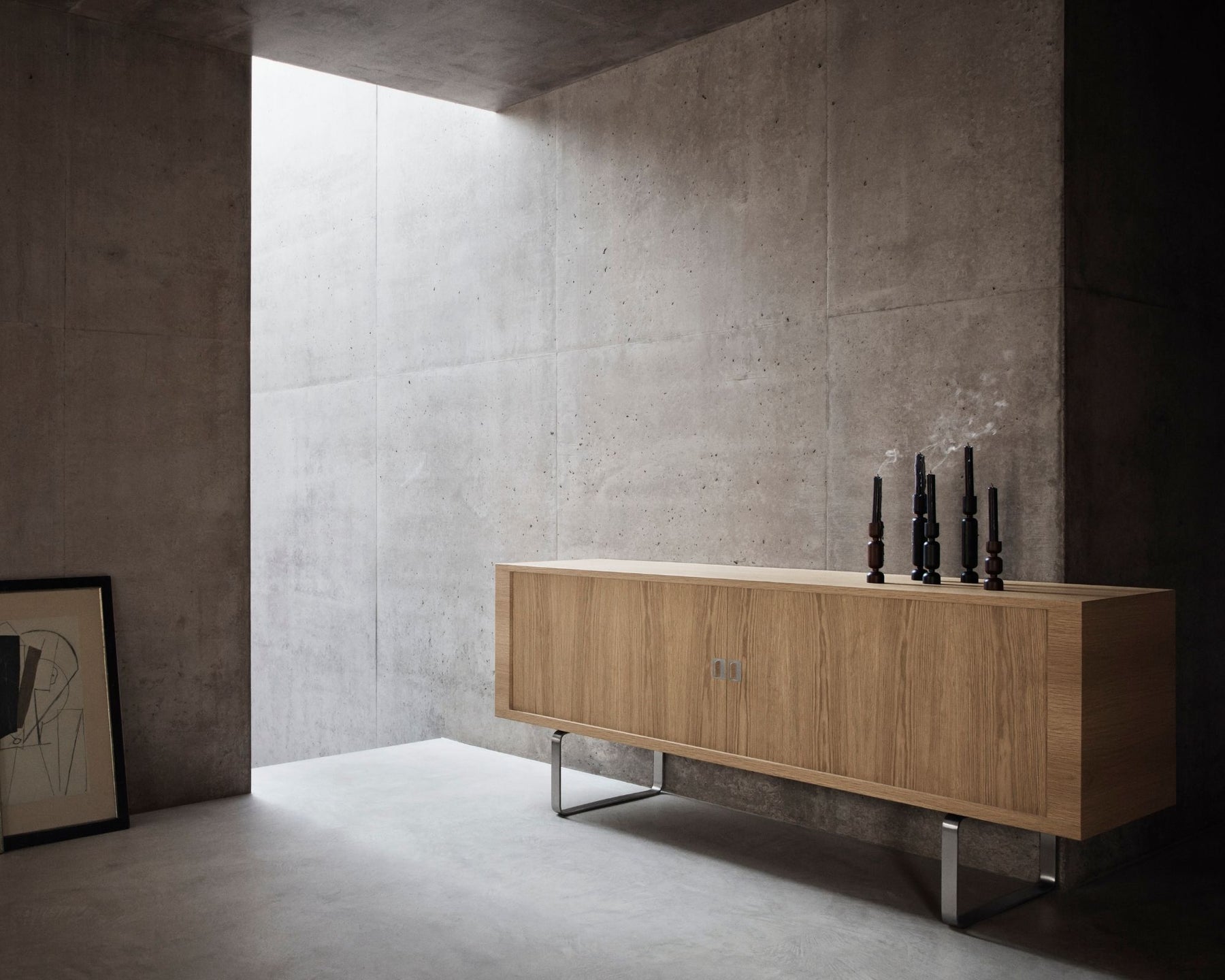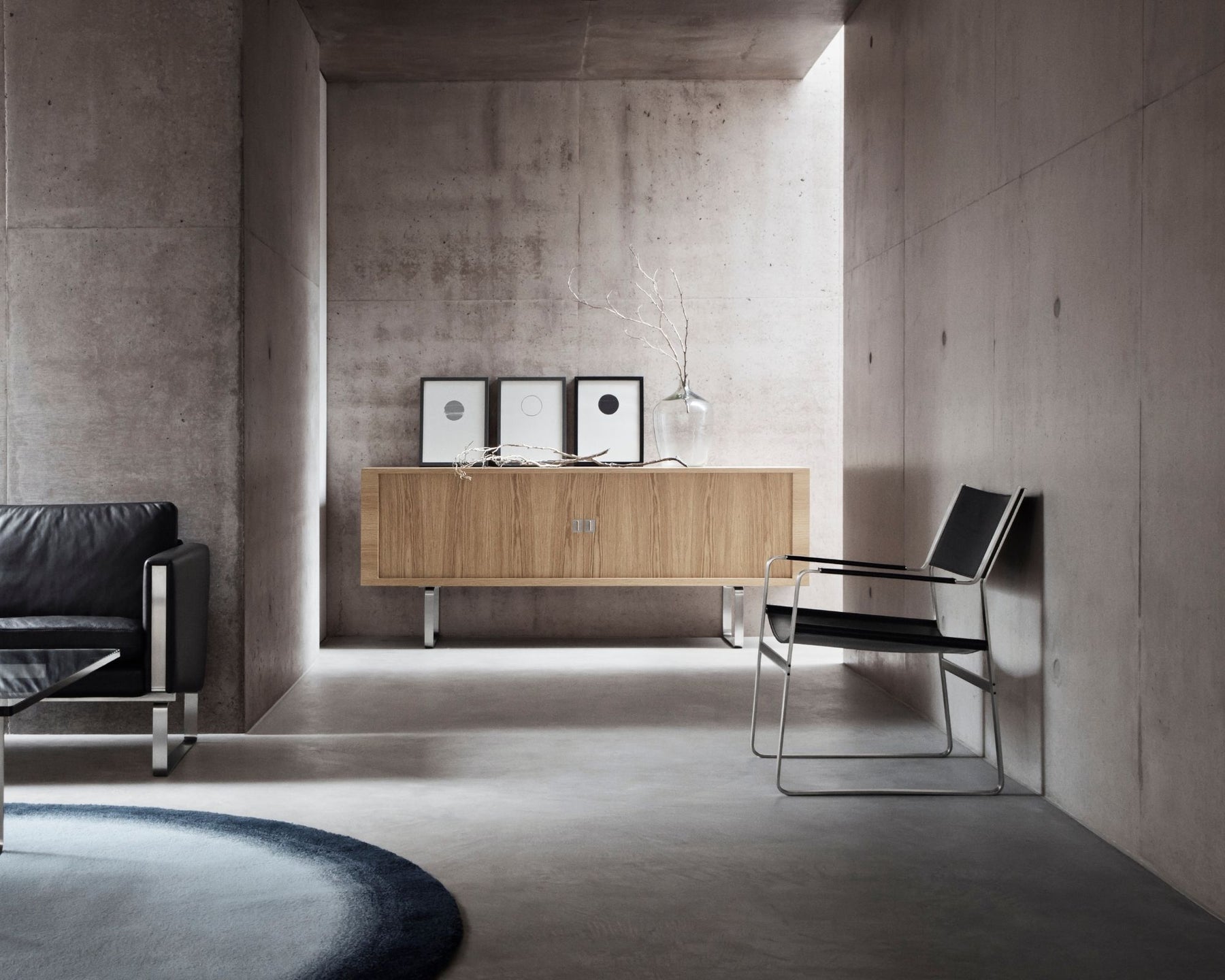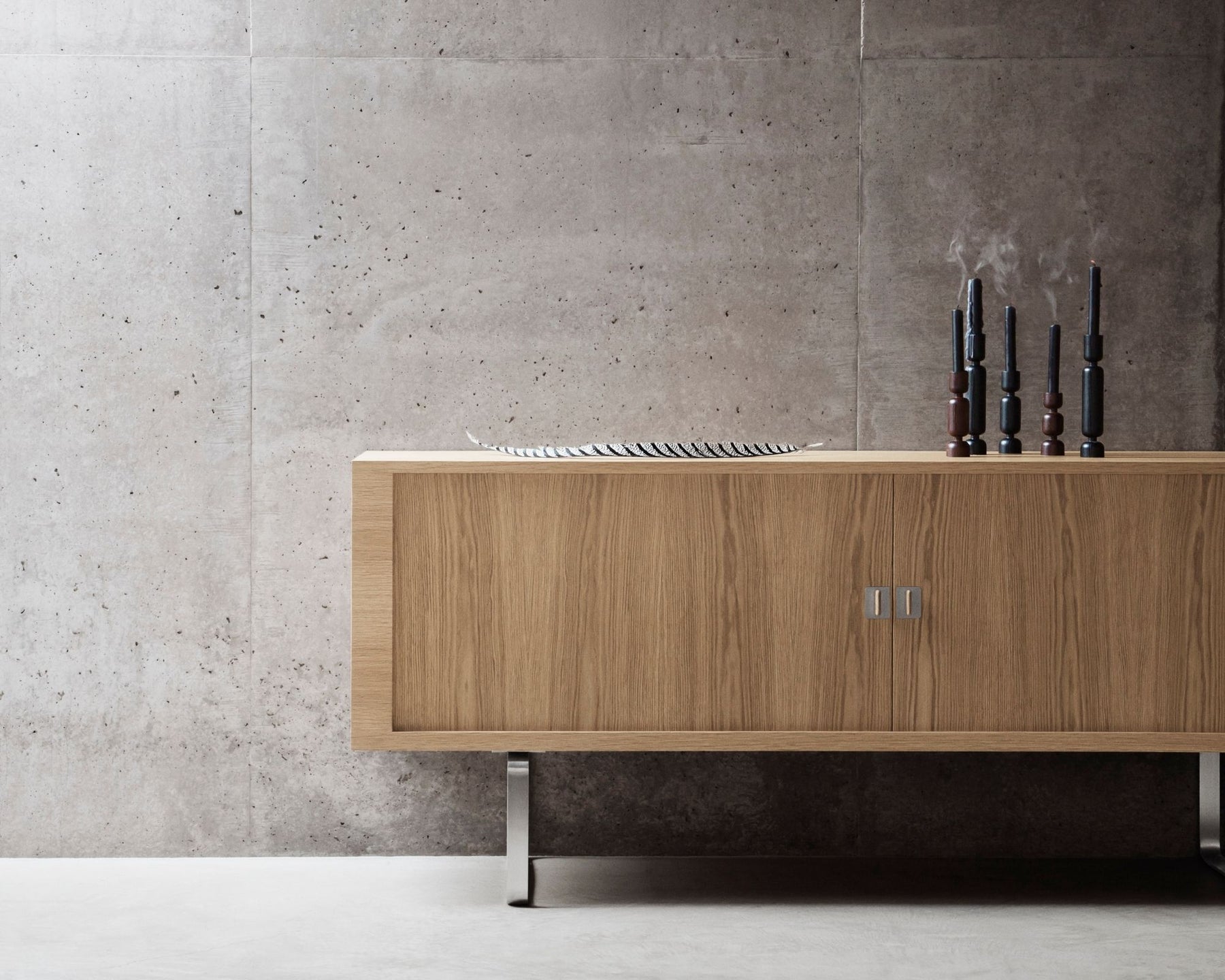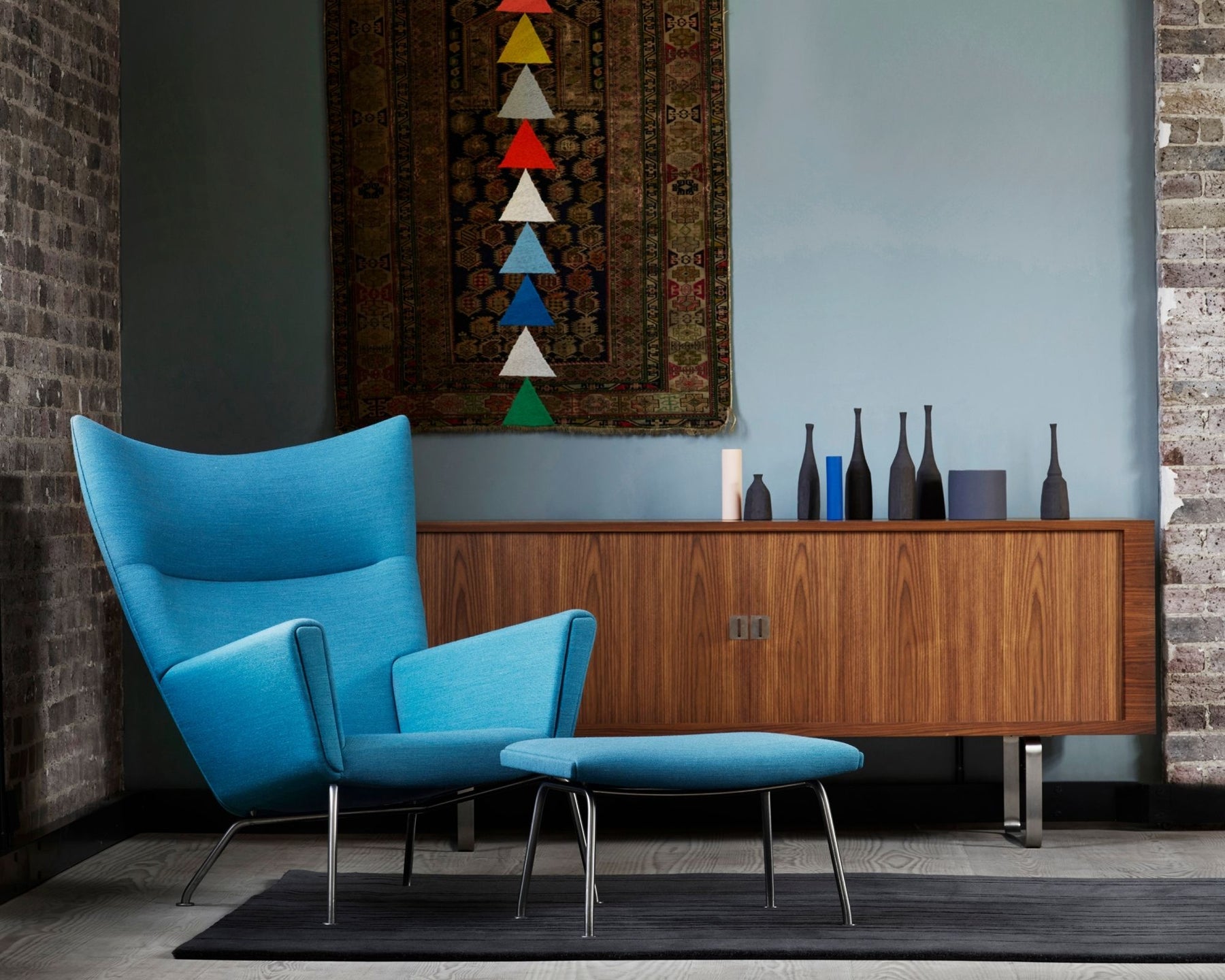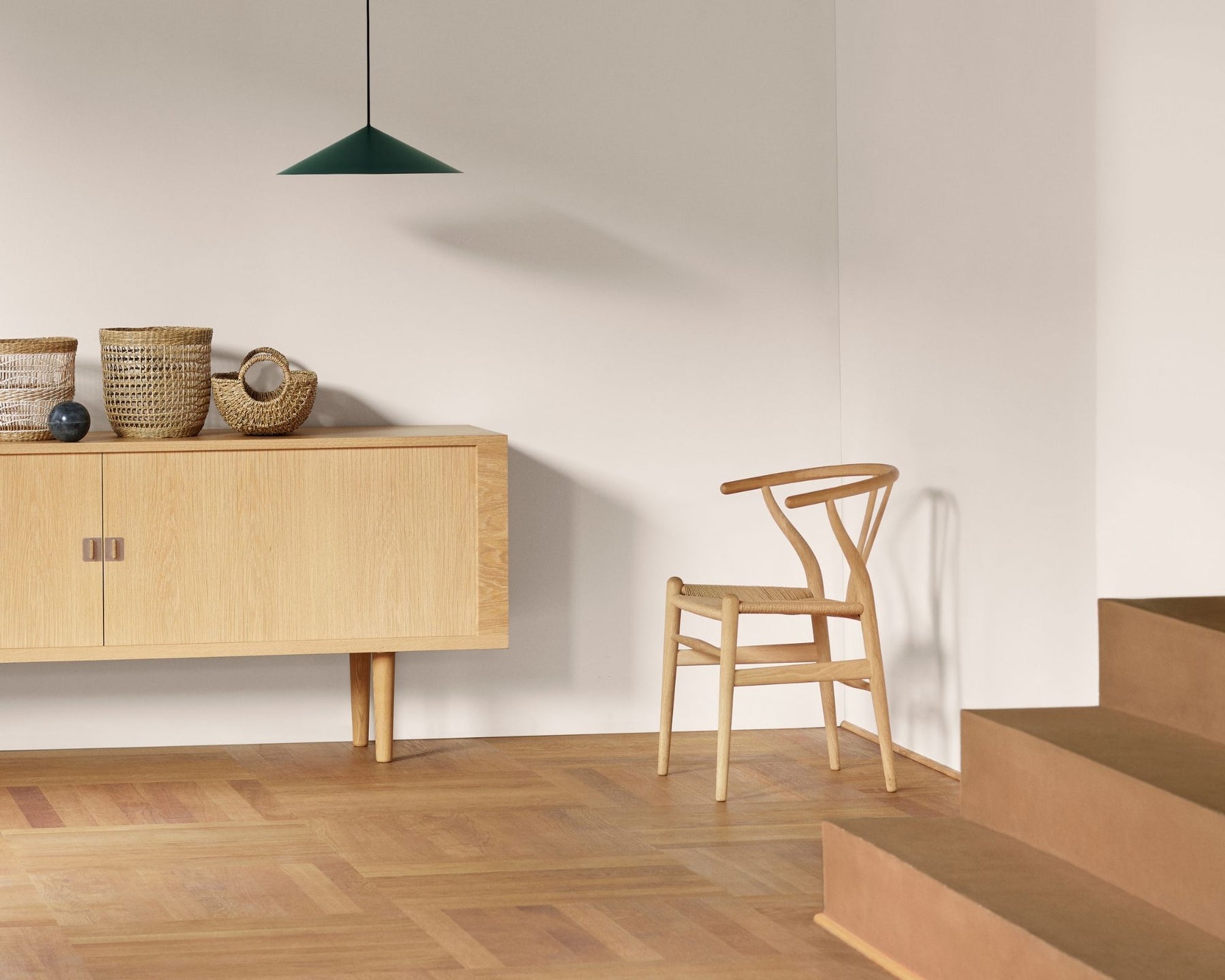 CH825 Credenza
FREE STANDARD DELIVERY
SHIPS IN APPROX 6-12 WEEKS
Hans J. Wegner designed the CH825 in 1959 as one of the several credenzas that, with their calm appearance and functional interior, became sought after at auctions many years later. In 2014, Carl Hansen & Søn relaunched one of these credenzas, CH825, on the 100th anniversary of Wegner's birth.
When the two roller shutter doors on the Wegner credenza CH825 are slid to one side and behind the interior backing, the interior of the credenza is fully accessible. If the credenza, on the other hand, is closed, the doors form a calm, continuous veneer surface with the vertical grain texture. As a grip, a vertically placed piece of wood is attached through a thin, square steel plate to the solid vertical front edge of the door.

The interior of Wegner's credenza is fitted with a combination of shelves and pullout trays, which as a starting point, provide useful and diverse storage space. These are divided into three compartments, of which the two outer ones have two shelves each and the middle has four pull-out trays. The shelves can be adjusted as needed.

The credenza can be chosen with either round legs in solid wood which fit with most of Wegner's chairs and tables or with a curved steel frame which is also used in his CH100 Series.
DIMENSIONS: 31.8" H x 78.7" W x 19.3" D
MATERIAL: Wood Veneer Exterior, Solid Oak Wood Interior, Steel or Wood Base.
BASE MATERIAL: Stainless Steel, or Wood
DESIGN: Hans J. Wegner for Carl Hansen & Son