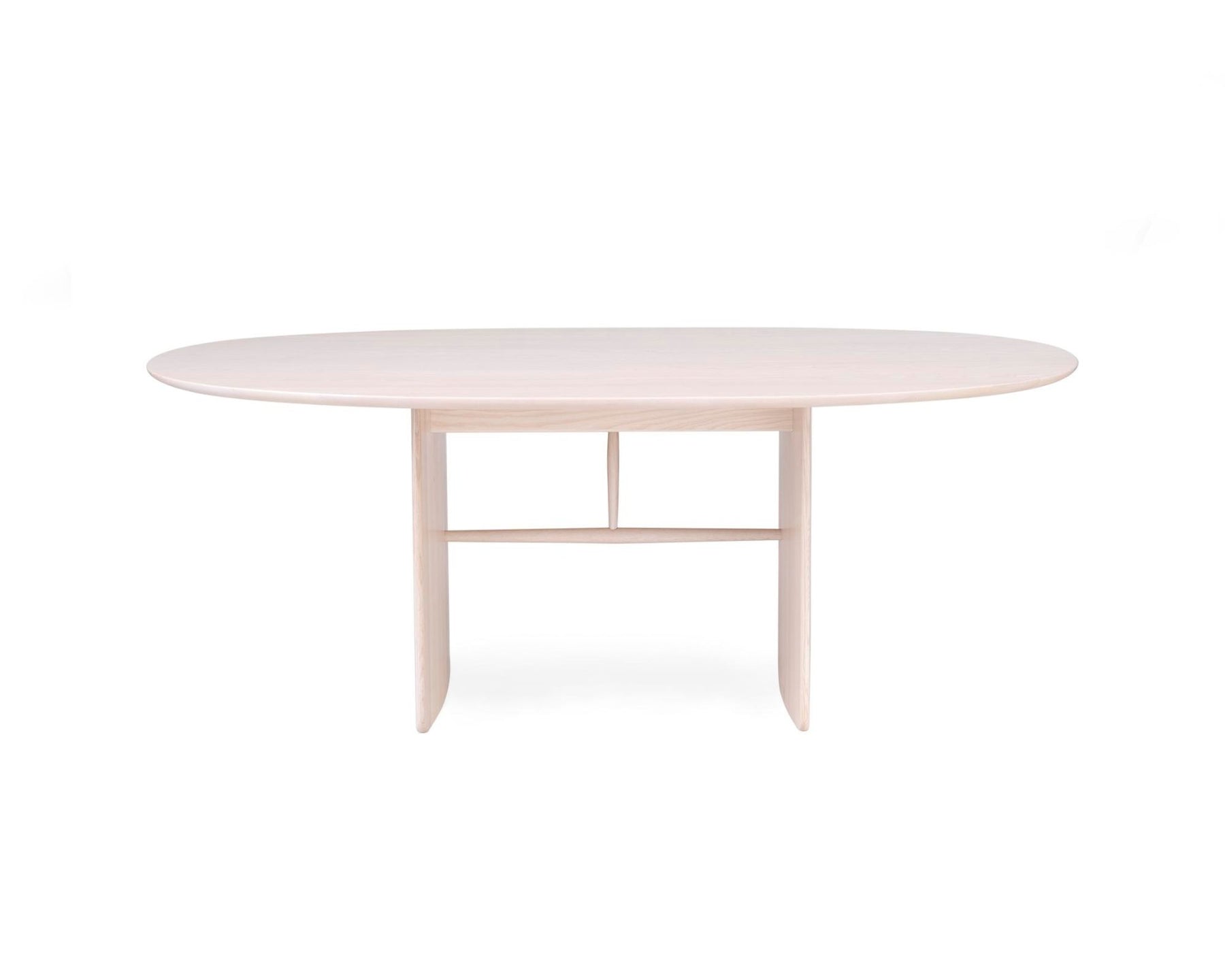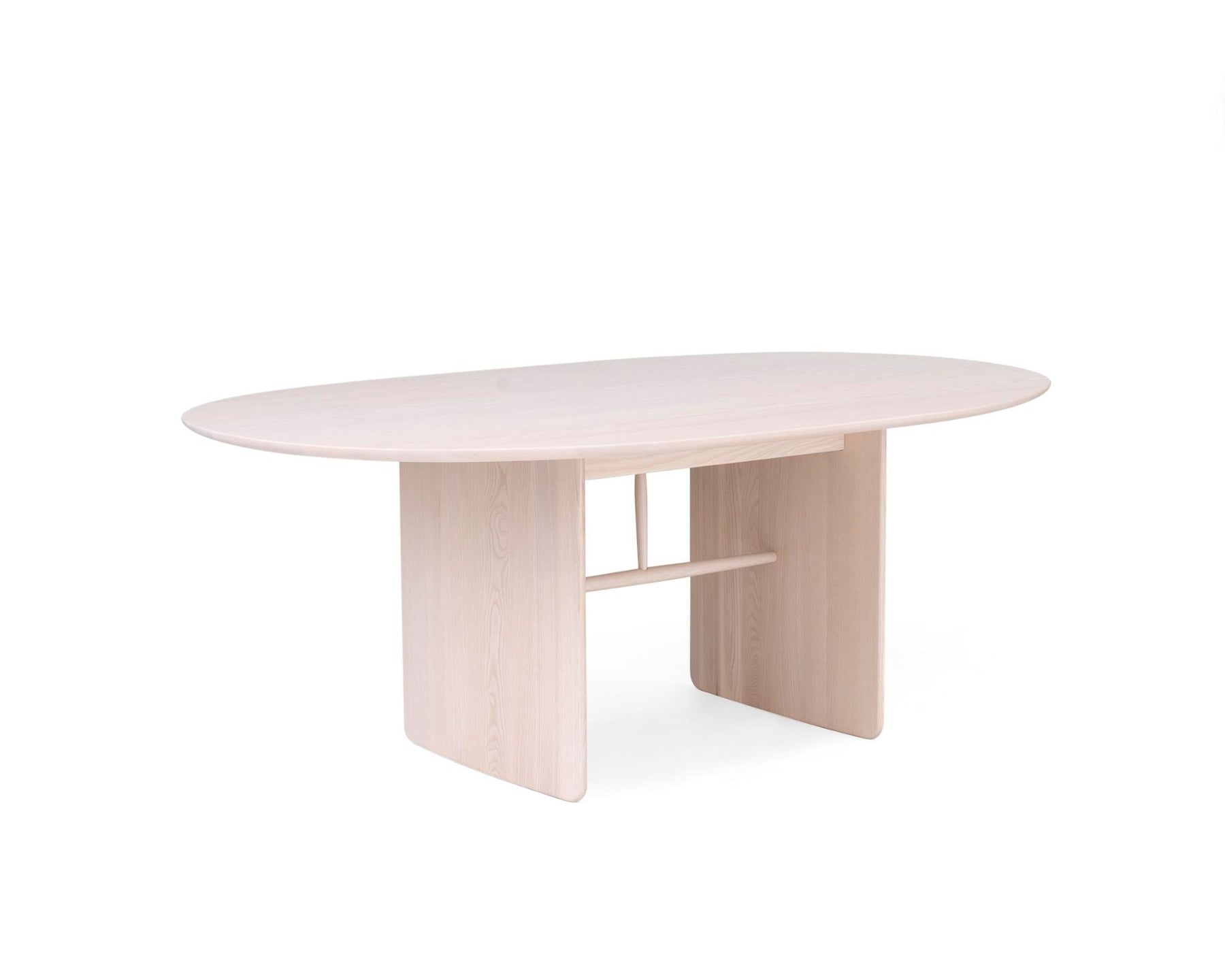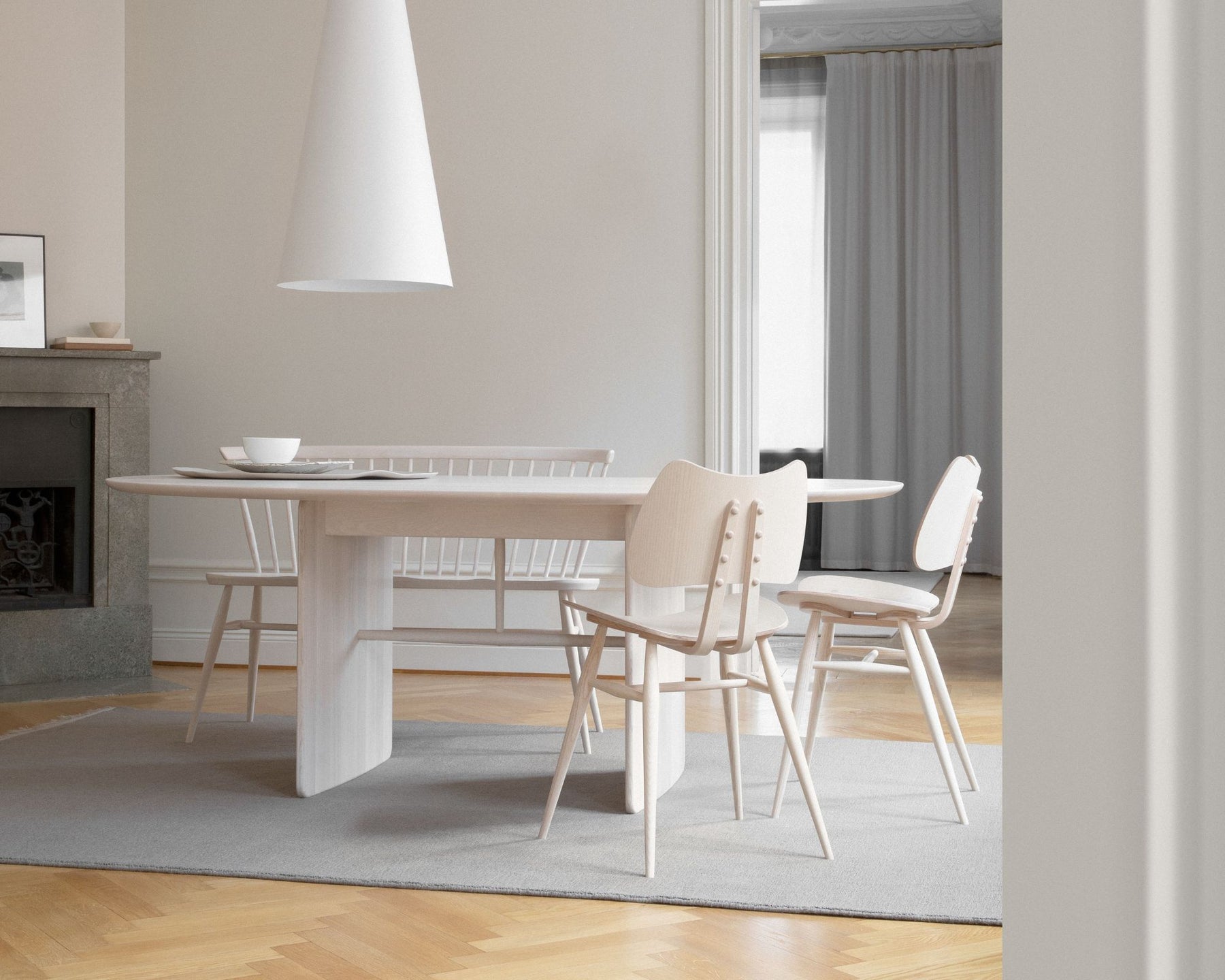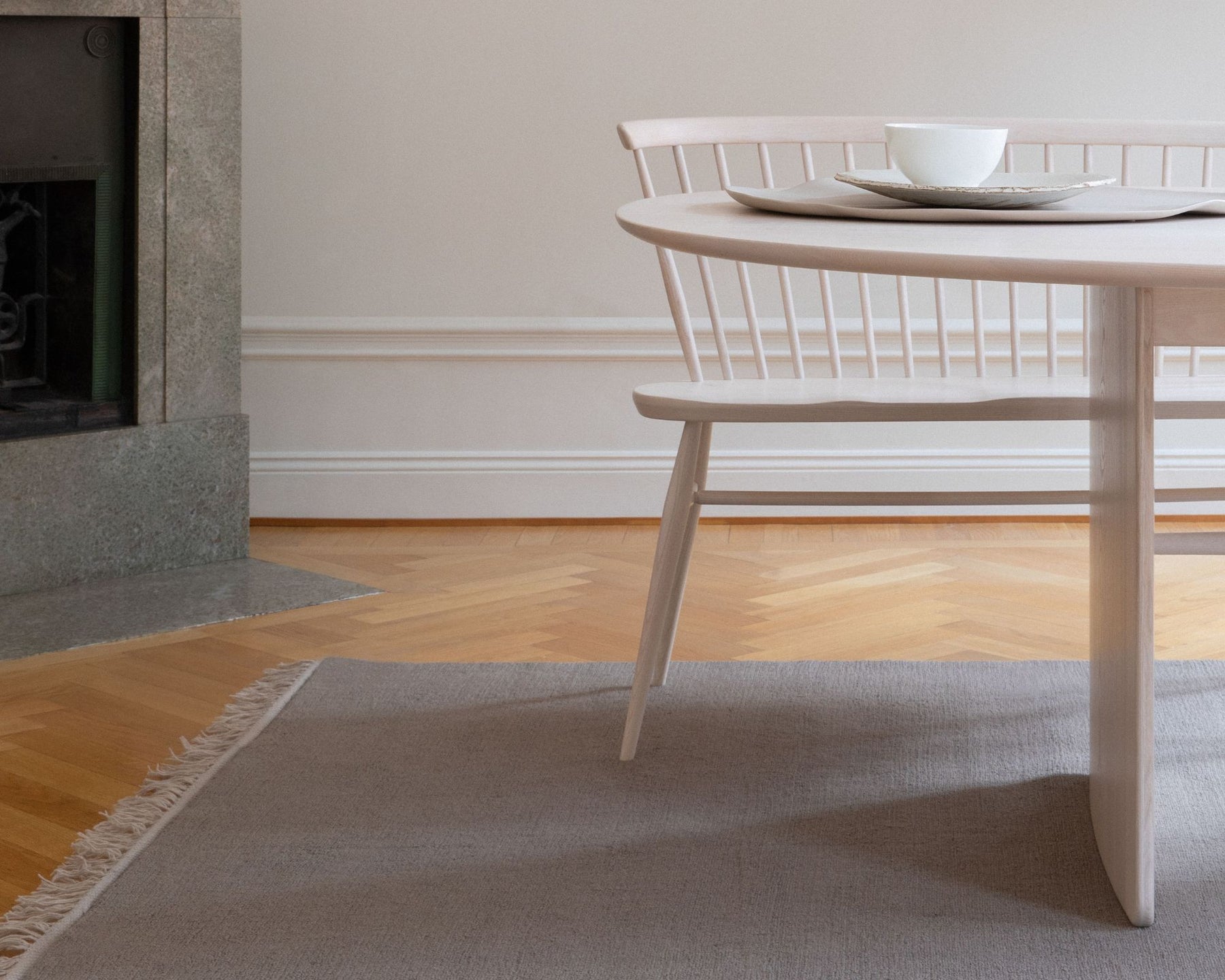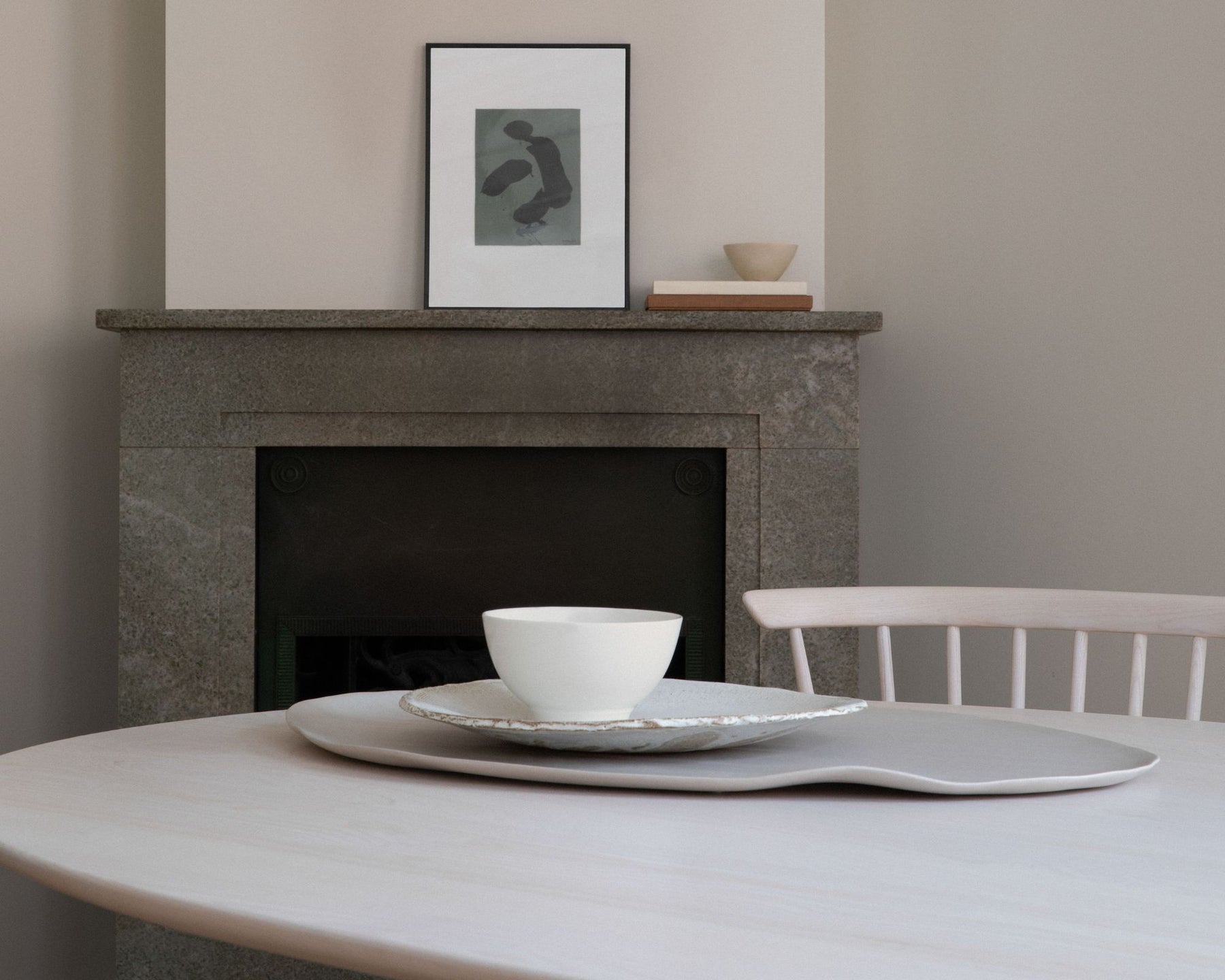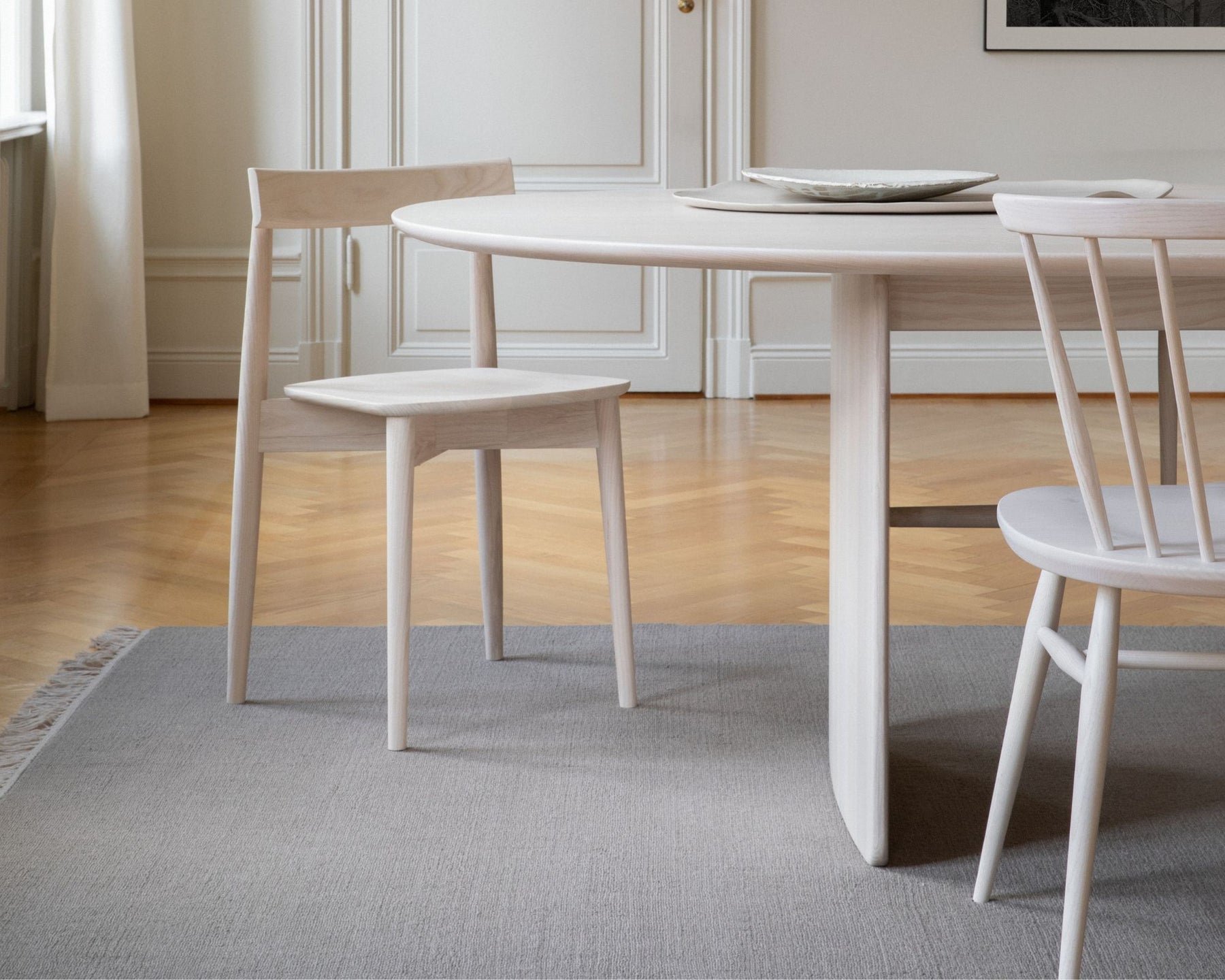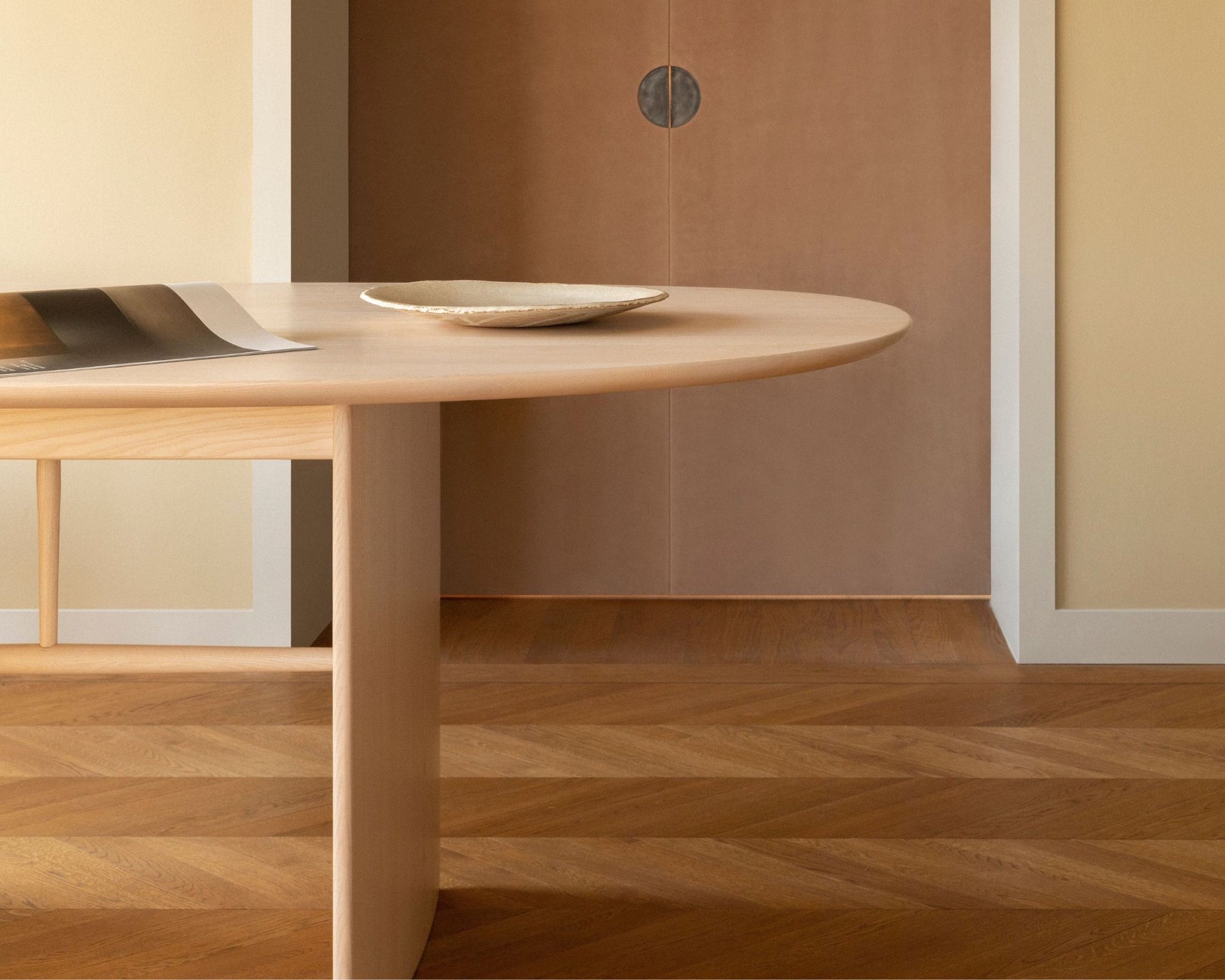 Pennon Small Table
FREE STANDARD DELIVERY
SHIPS IN APPROX 12-16 WEEKS
Designed by Norm Architects for L.Ercolani in 2019, the Pennon Small Table stands as a quintessential example of Nordic minimalism. The dining table's organic oval shape and tactile details make it a perfect choice for the modern dining room of today.
Inspired by the structure of old biplane wings, each table boasts sleek wide limbs that gently taper with soft molded edges. At the base, a classic wooden spindle joins the two slab-like table legs, juxtaposing strength and delicacy.
Available in a standard Pale Ash or Rich Walnut wood, the Pennon Small Table also boasts a rainbow of stains on the Ash wood version envisioned by artist, designer, and creative director, Christian Møller Andersen.
DIMENSIONS: 78.0" W x 47.6" D x 29.5" H

WEIGHT: 136.7 lbs (405 lbs packed)

WOOD: Pale Ash, Rich Walnut, Vintage Red Stain, Ochre Stain, Oceanic Stain, Original Stain, Darkened Stain, Off White Stain, Warm Grey Stain, or Black Stain
DETAILS: Assembly Required
DESIGN: Norm Architects for L.Ercolani