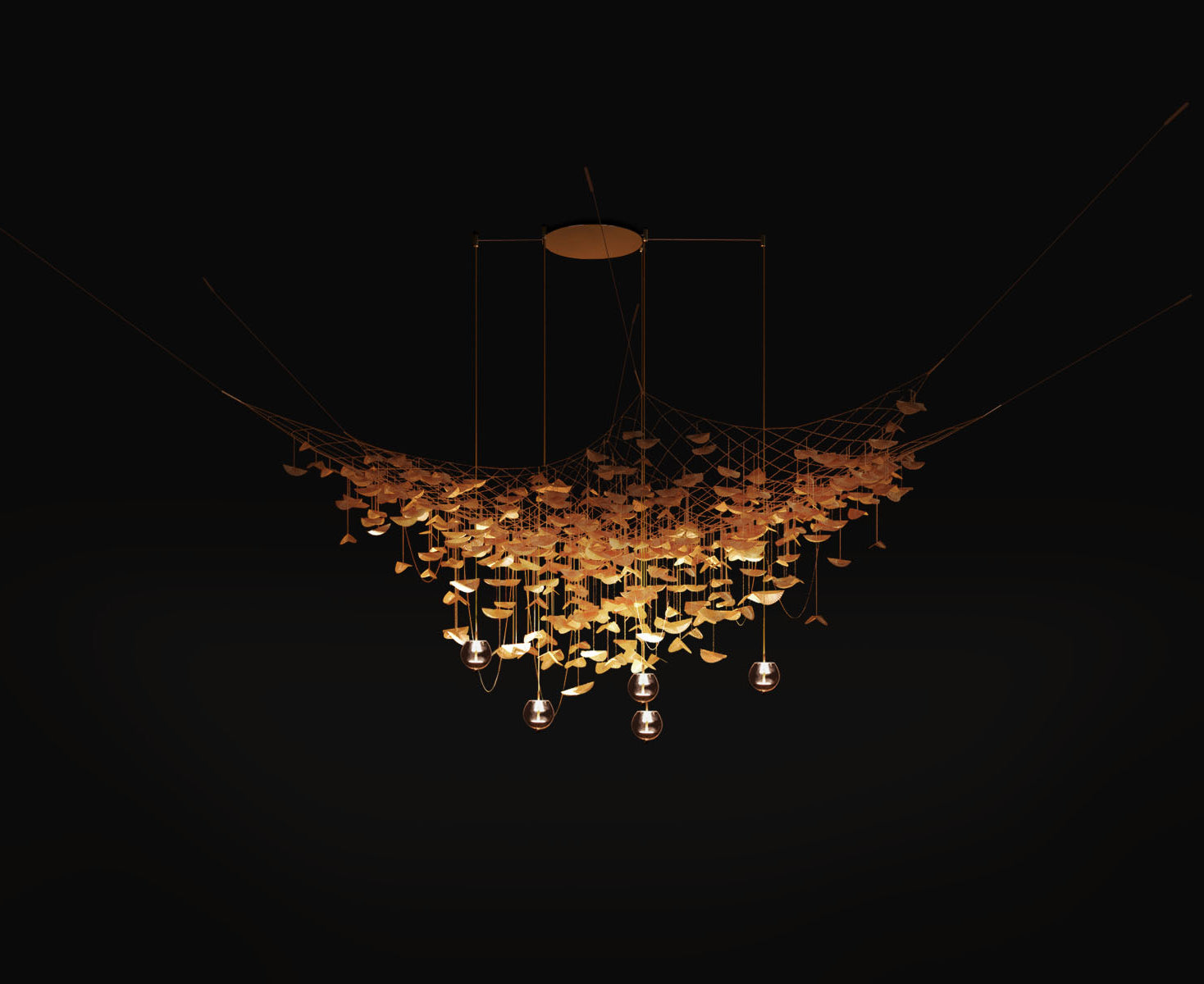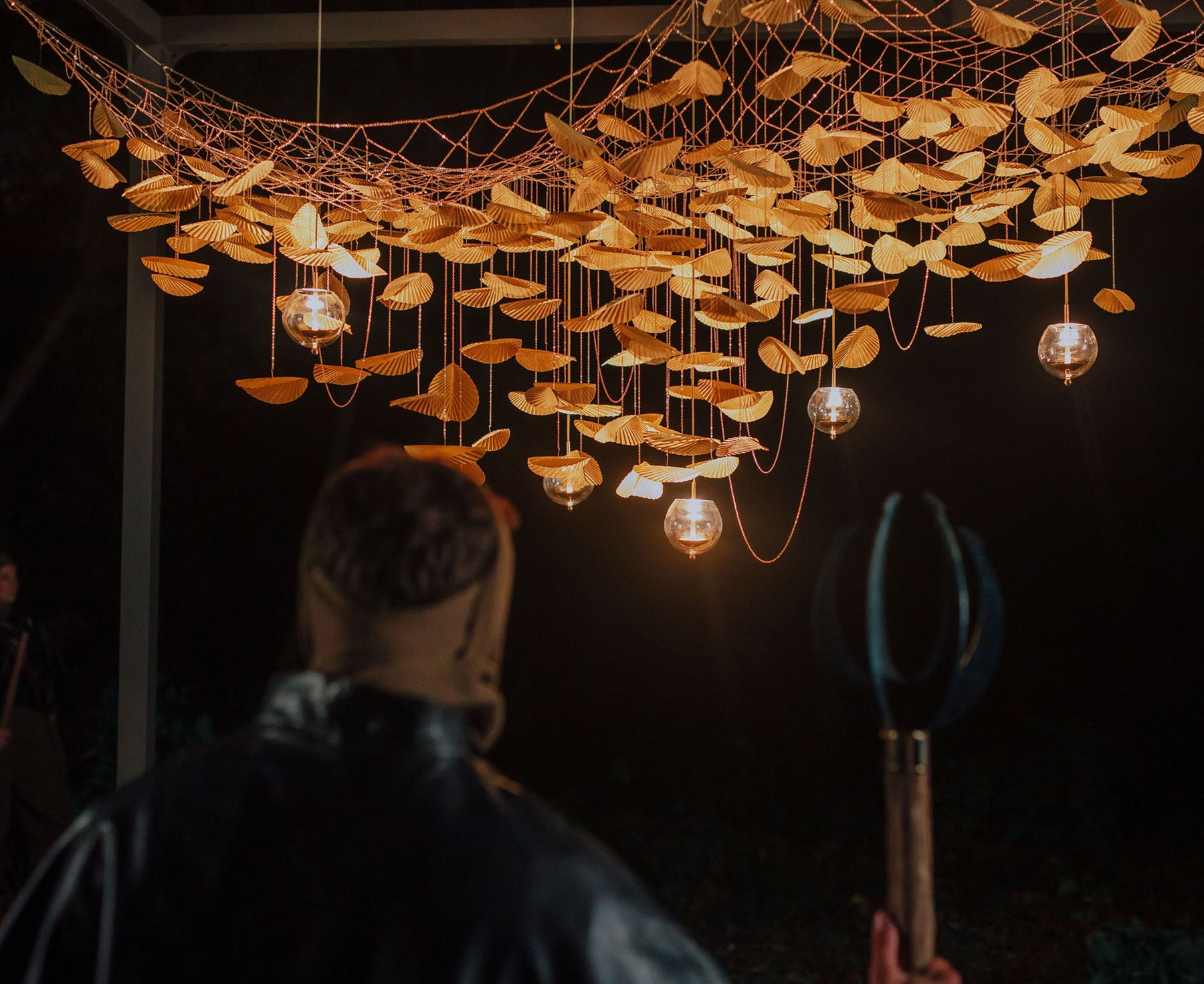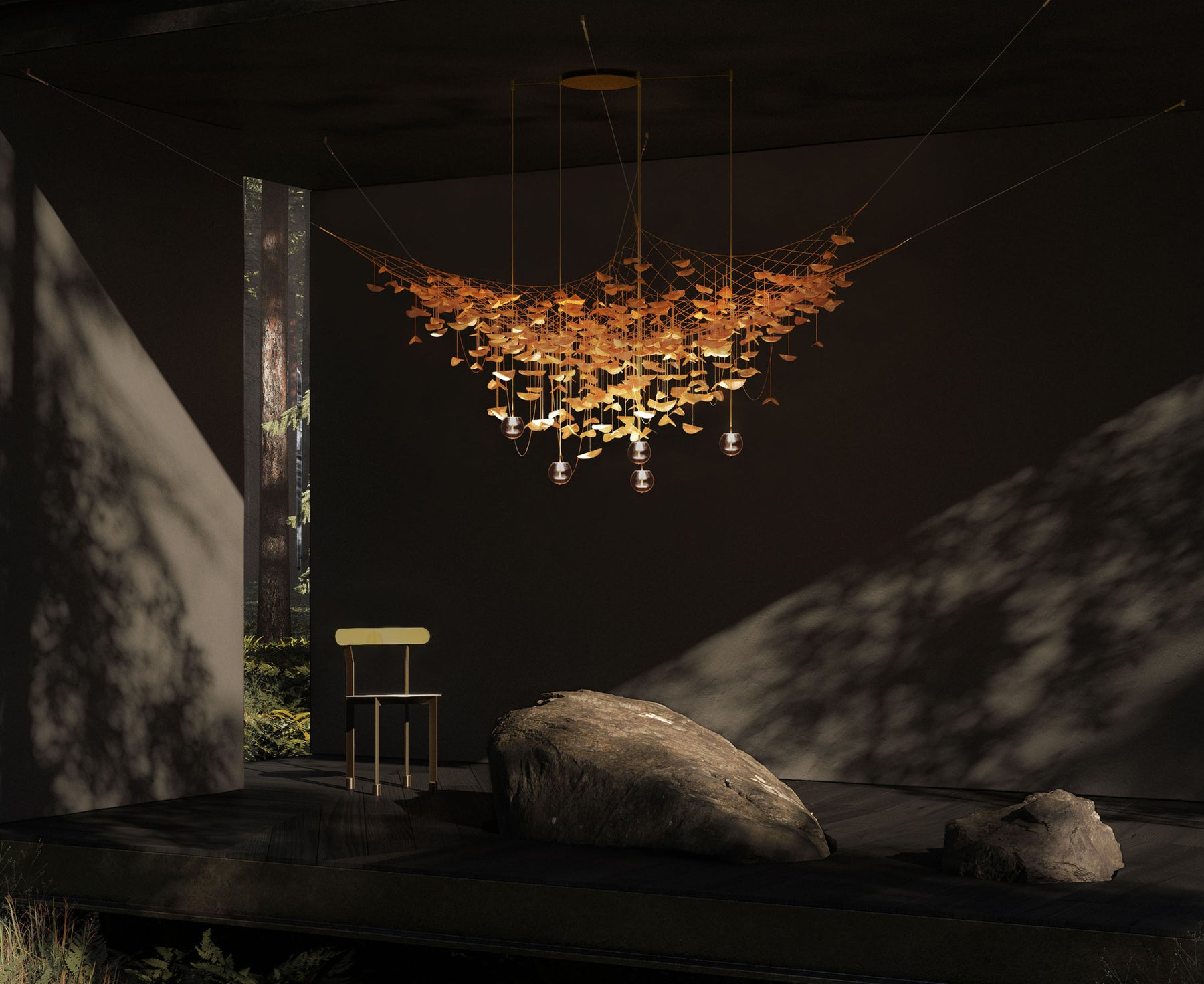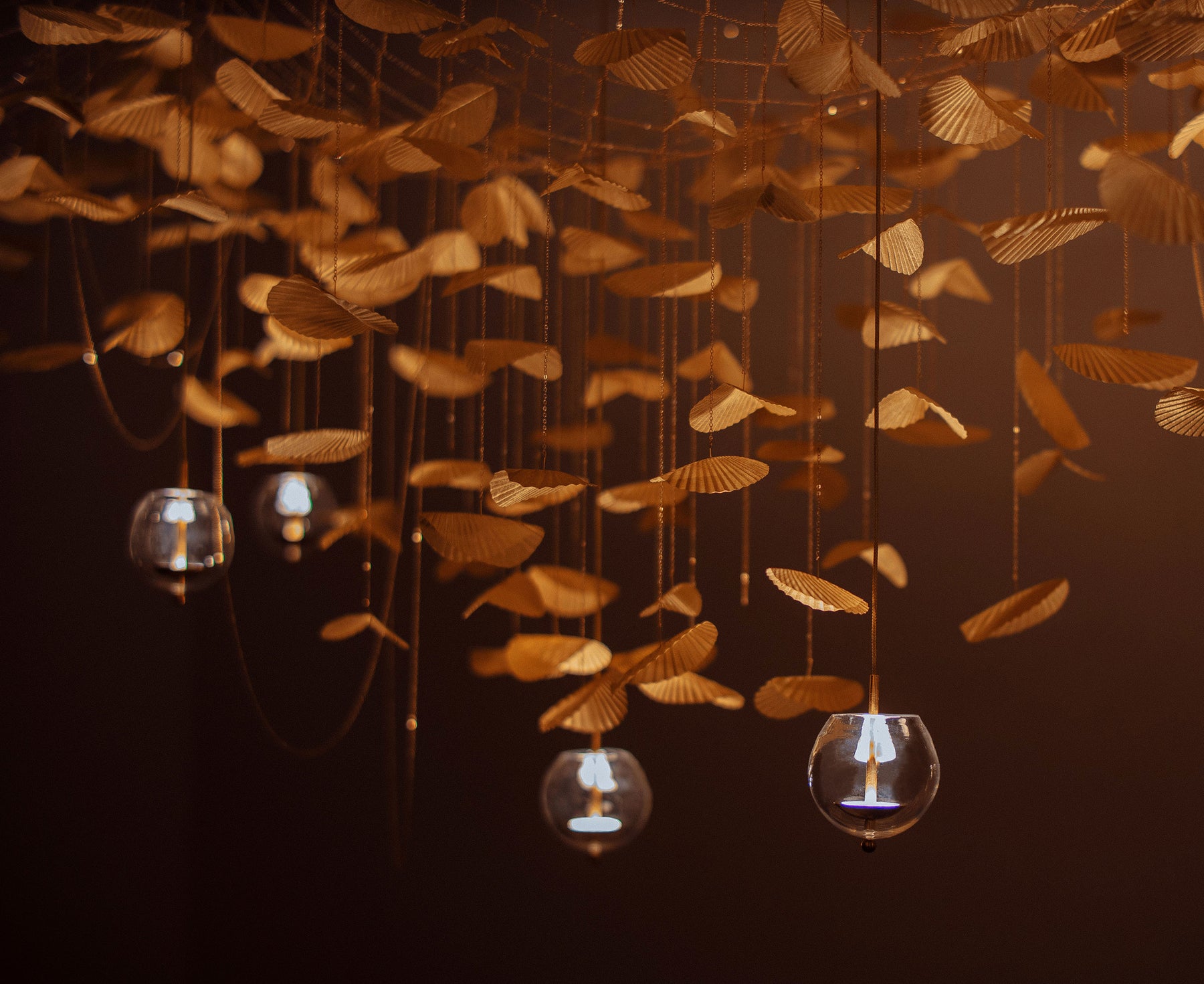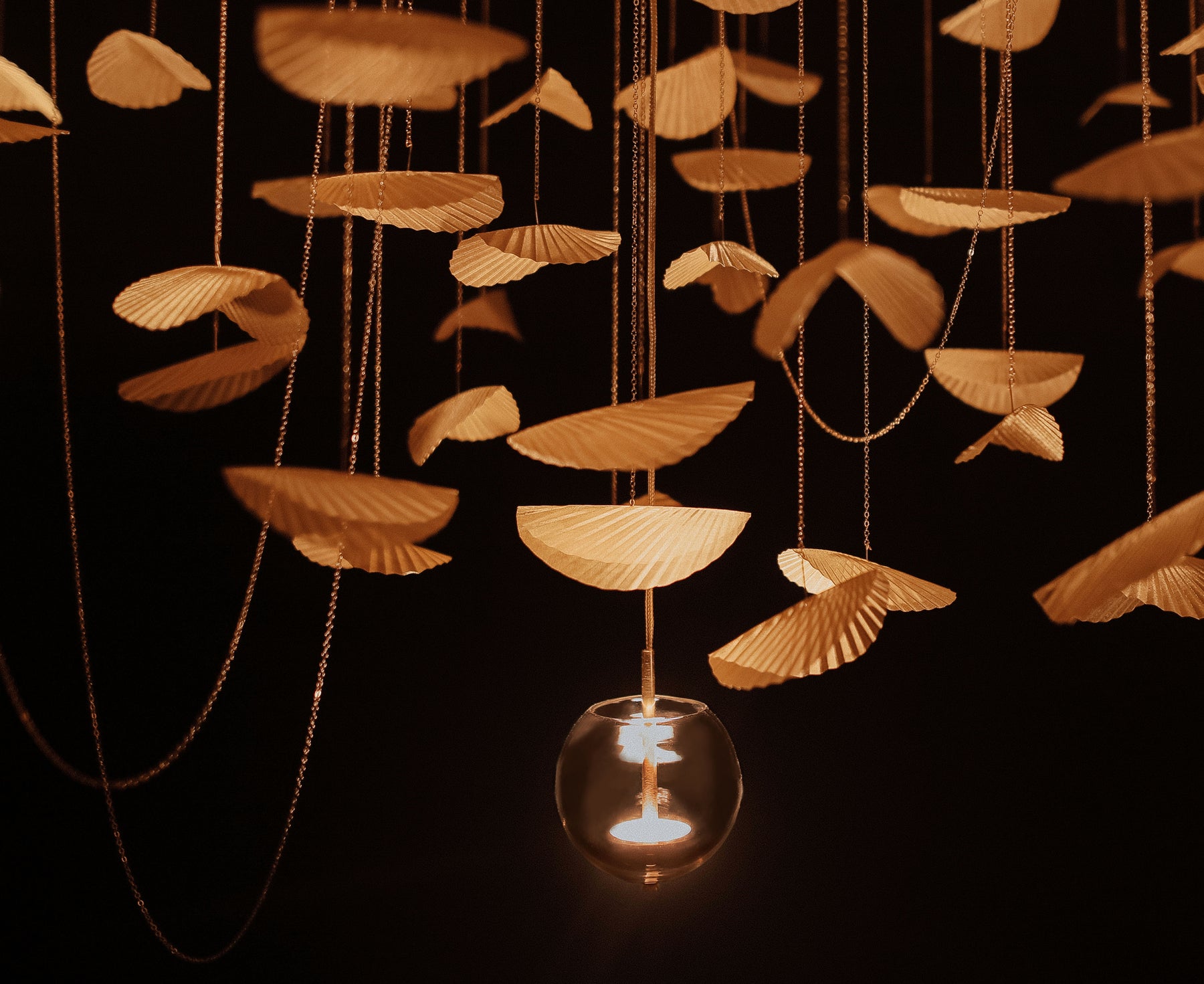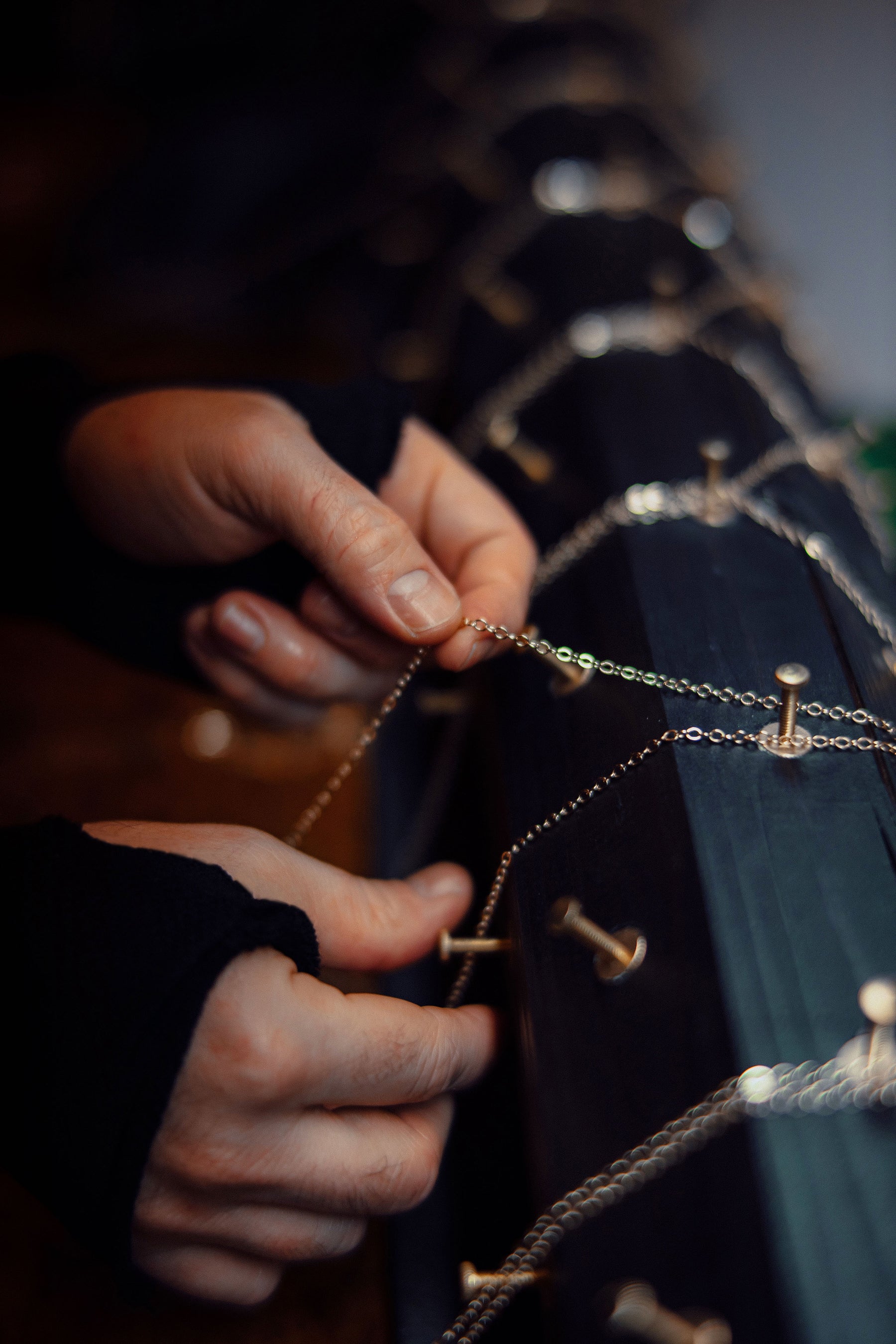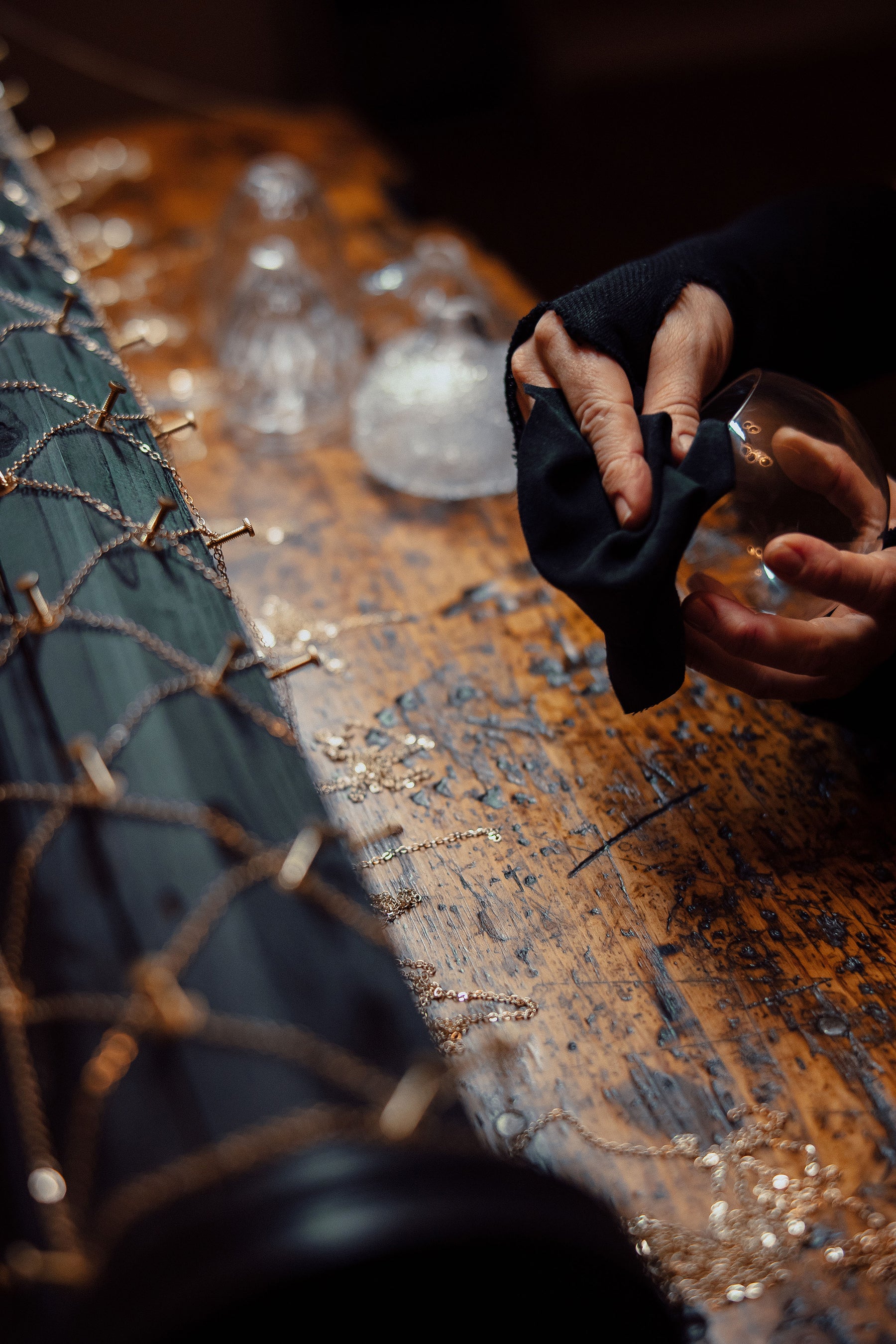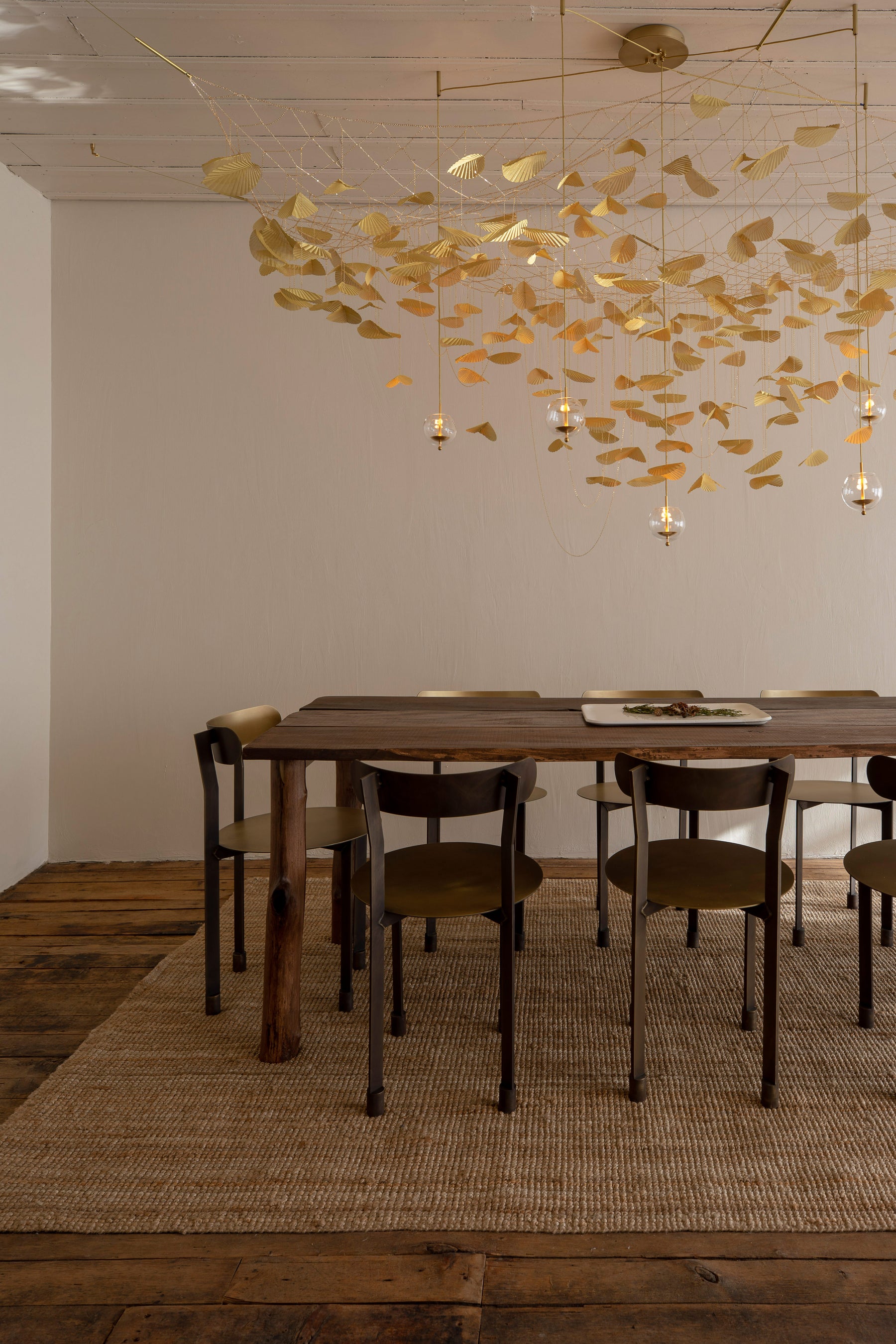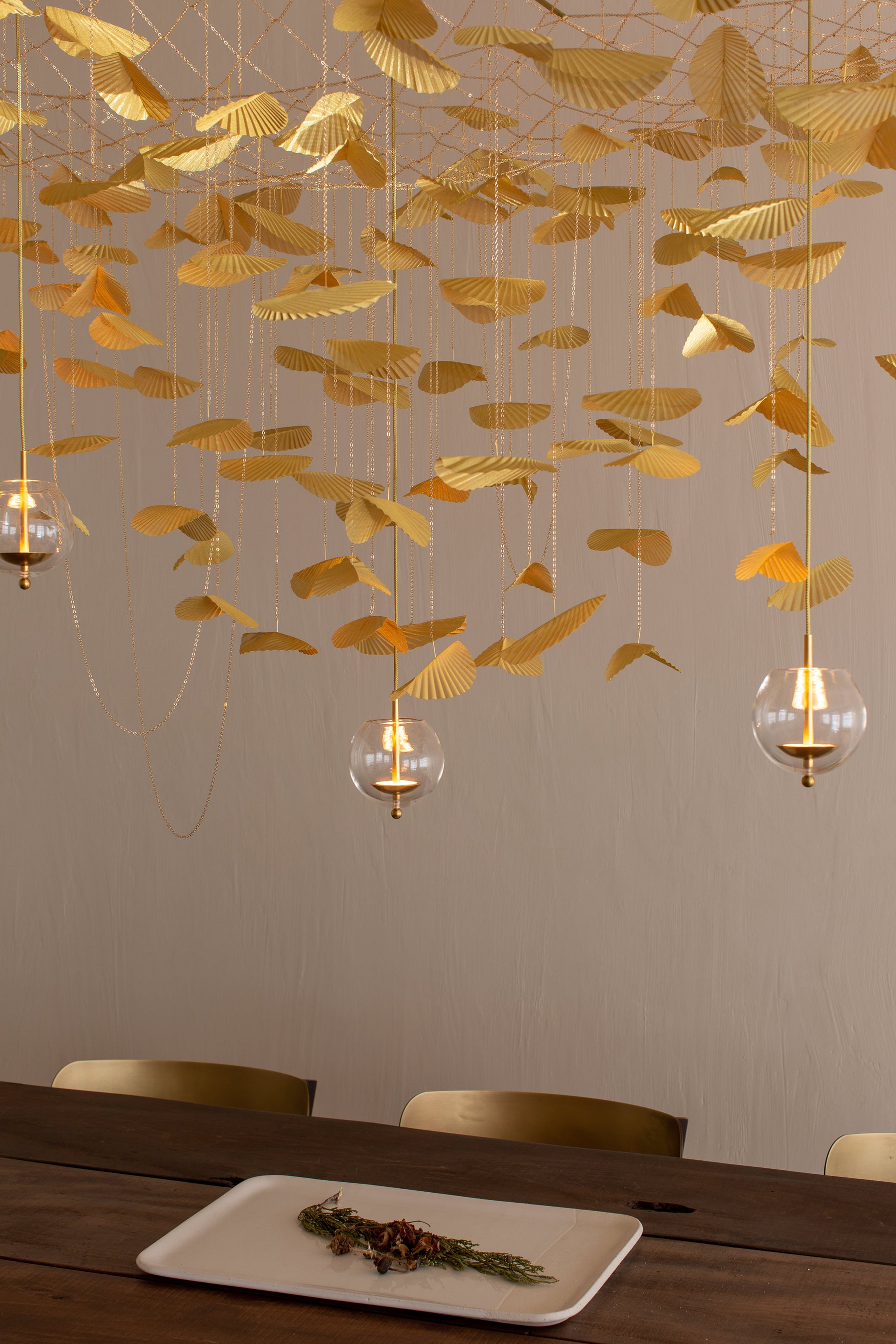 Valse au Crépuscule
FREE STANDARD DELIVERY
SHIPS IN APPROX 10-14 WEEKS
An exquisite celebration of nature in all its splendor and wonder, the new Automne collection by Larose Guyon highlights the intricate composition of elemental forms. The lighting series is equal parts delicate and bold - elevating artistic vision with noble materials and a timeless sense of luxurious refinement. Verchères, a magical off-island suburb of Montreal Quebec served as an infinite source of inspiration for the collection. There, Larose Guyon drew on treasured natural references - merging nature, art, design, and fine craftsmanship in a jewelry-like triumph of illumination. 
One of three exclusive sculptural works crafted in a limited edition of 16, Valse au Crépuscule captures the magic of a suspended moment in time. Interweaving the subtle idiosyncrasies of nature with the precision of jewelry design, each installation boasts hundreds of brass fiber leaves hanging from a golden net of chains, punctuated with luminous hand-blown glass fruitage. Expert artisans work meticulously for more than 120 hours on each piece which is illuminated with a warm candle-like kelvin degree. 
Designed with conscience, a portion of each Automne collection sale will go towards the planting of 1,000 trees through the non-profit organization One Tree Planted. The proud fixture owners will also receive official documentation certifying their arboreal contribution to repairing the climate's balance through improved air quality, restoring ecosystems, and supporting wildlife on this magical planet called Earth.
MATERIALS: Brushed 24K Gold Plated Solid Brass, Brass Fiber Leaves, Gold Plated Solid Brass Chains, Hand Blown Glass 
DIMENSIONS: Approx. 108" Long x 54" Wide x

 48" High 

GLASS GLOBE DIMENSIONS: Approx 4" Diameter

HANG HEIGHT: Made to Order 
LED SOURCE: 2200K (Dimmable) 

FEATURES: UL listed for Canada and USA

EDITION: Limited Edition of 16

DESIGN: Larose Guyon